Review: Victor Estrada paintings play out like landscapes of a dream world
Victor Estrada paints reveries as if they were more real than reality.
At Richard Telles Fine Art, his 10 oils on canvas and panel capture the complexity of experience, making you see that the way we understand the world has as much to do with our memories, perceptions and expectations (past, present and future) as it does with the facts — whatever they may be.
At a time when many seem certain that their view is the true one, it's refreshing to see paintings that proceed cautiously, carefully, sensitively. If kindness had a visual equivalent, it would be Estrada's invitingly intimate pictures.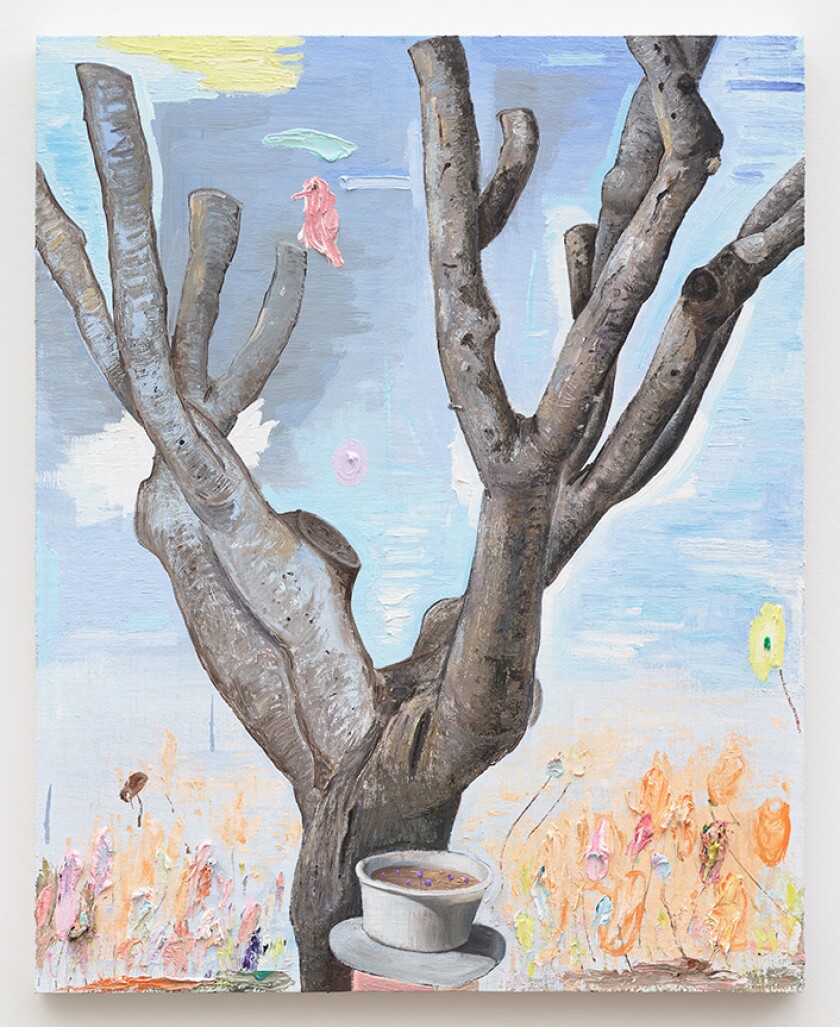 RONA PONDICK: Head sculptures are beautiful nightmares of the mind »
To take an imaginative leap into these day-dreamy spaces is to fall into a world made of marks that seem to be asking themselves if they belong there at all, and if they do, what purpose they might serve, what the point of it all is.
That sort of self-doubt is rare in politics, where it's treated as weakness, too namby-pamby. In art, it's often accompanied by comedic sarcasm, a kind of confessional aggression that pretends to turn failure into self-centered authenticity.
Estrada's paintings make a virtue of the uncertainly that accompanies introspection. Most look like landscapes — maybe mist-shrouded marshes or mirage-populated deserts or Turner-esque seascapes or the rocky outcrops from medieval pictures of crucifixions.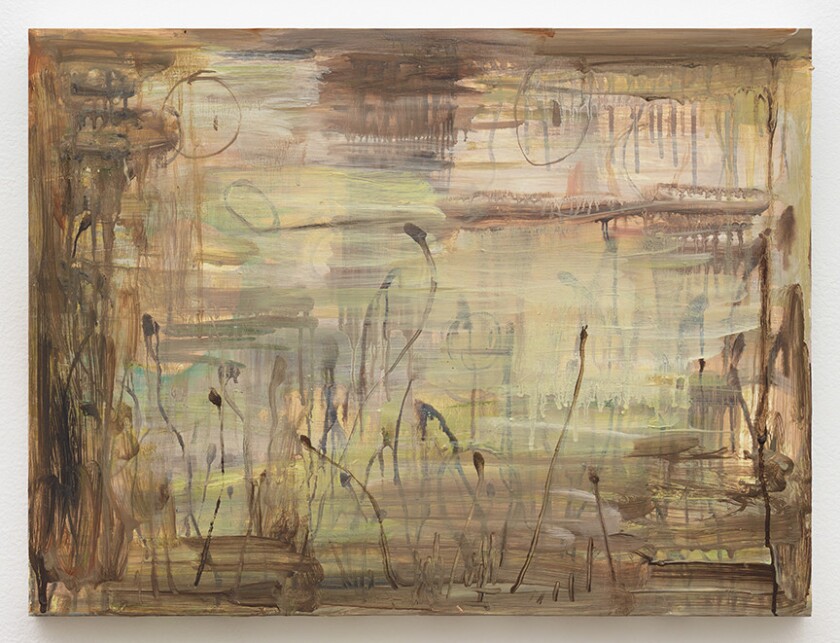 HOCKNEY: 'Photographic drawings' and delectable paintings »
The possibilities proliferate, particularly in the paintings into which cartoons have intruded. Estrada makes memories palpable as he paints the world as if seen by a child or depicted by an innocent.
His gestural abstractions are ghostly, their marks appearing to dissolve before your eyes. They make mortality and loss palpable, creating bittersweet moments when all sorts of stories cross paths and commingle, intersect and unravel.
Richard Telles Fine Art, 7380 Beverly Blvd., L.A. Tuesdays-Saturdays, through March 30. (323) 965-5578, www.tellesfineart.com
Support our coverage of local artists and the local arts scene by becoming a digital subscriber.
See all of our latest arts news and reviews at latimes.com/arts.
---
Your essential guide to the arts in L.A.
Get Carolina A. Miranda's weekly newsletter for what's happening, plus openings, critics' picks and more.
You may occasionally receive promotional content from the Los Angeles Times.