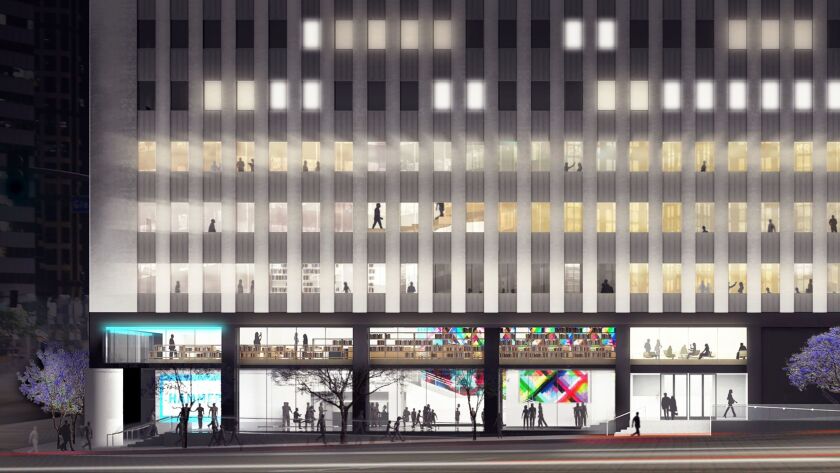 Some big bucks for an important Los Angeles museum and a look at where L.A.'s appetite for road-building stands. I'm Carolina A. Miranda, staff writer for the Los Angeles Times, with the week's essential culture and sexy vegetable news:
HAMMER TIME
The Hammer Museum announced a pair of important gifts for the expansion of its current Westwood space, designed by L.A. architect Michael Maltzan. This includes a $30-million gift from philanthropists Lynda and Stewart Resnick — the largest gift in the museum's history. It also includes a $20-million donation from the museum's board chair Marcy Carsey. The Times' Deborah Vankin has all the details. Los Angeles Times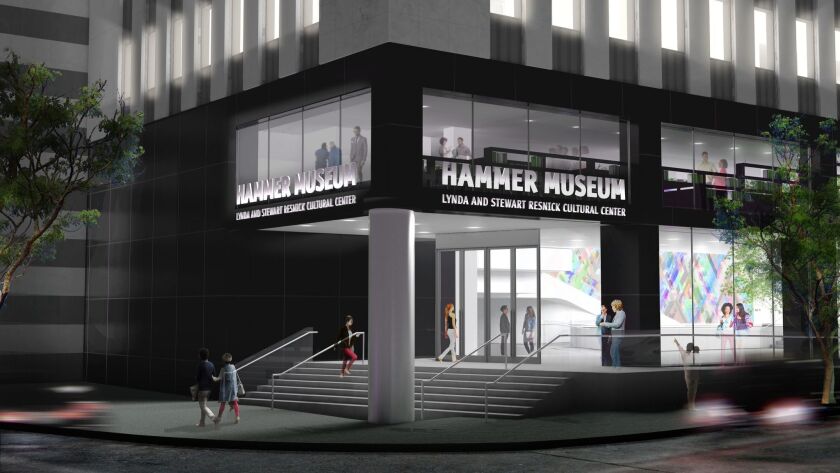 Times architecture critic Christopher Hawthorne wrote about the proposed renovation when it was first announced last year. Los Angeles Times
Plus: The New York Times has a report on booming arts patronage in L.A. — which is so confusing because I thought the New York Times said L.A. had no patrons. ¯\_(ツ)_/¯
CLASSICAL NOTES
The Los Angeles Philharmonic recently took on a pair of contentious 20th century works as part of the Green Umbrella series: African American composer Julius Eastman's provocatively titled "Evil Nigger" and Salvatore Martirano's "L's G.A for Gas-Masked Politico, Helium Bomb, and Two-Channel Tape" — with performance artist Ron Athey serving as the electronically altered voice in the latter. Writes Times classical music critic Mark Swed: "What does this concert, devised by John Adams, have to do with the price of tea in China, or, for that matter, the bombs in Syria or the Black Lives Matter movement? A lot, it turns out." Los Angeles Times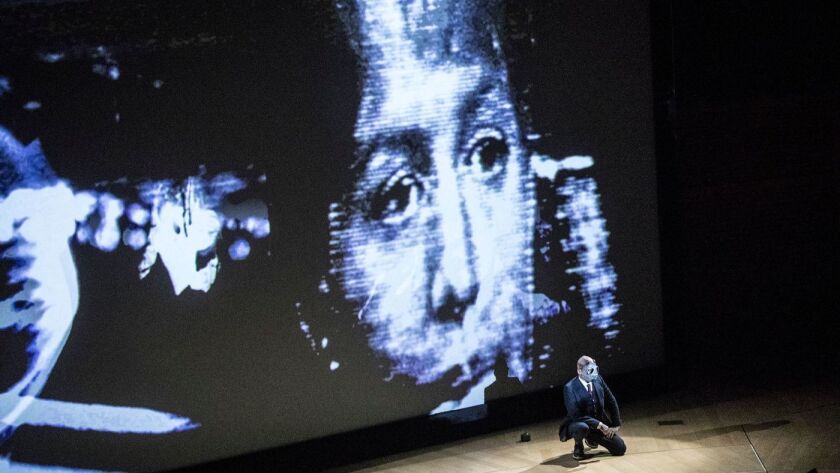 Former LA Phil musical director Esa-Pekka Salonen recently conducted a concert in tribute to architect Frank Gehry at Disney Hall. As "part of his 60th birthday celebration by the orchestra he headed for 17 years, Salonen brought on the fog machine and cued the mermaids," writes Swed. "That is to say that Salonen has always had a brilliantly quirky instinct for program making." Los Angeles Times
Plus, in the course of a single day, Swed attended José "Pepe" Martínez's mariachi opera "Cruzar la Cara de la Luna" and a performance by the Balinese group Gamelan Cudamani. In these two wildly disparate shows, he found similarities in their shared "ecological and spiritual worldview." Los Angeles Times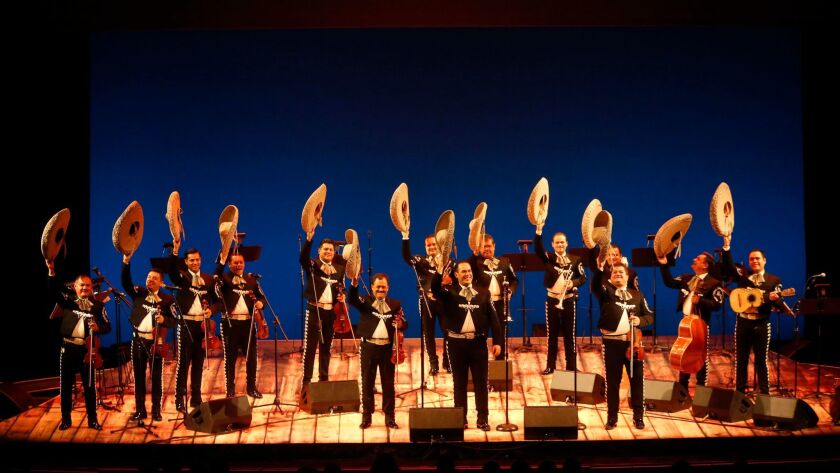 THE FREEWAY INDUSTRIAL COMPLEX
Times architecture critic Christopher Hawthorne looks at our region's perhaps dwindling appetite for freeway construction in connection with a recently-unveiled Caltrans plan to add a highway between Palmdale and Victorville. The plan, he writes, isn't just about easing traffic — but also about "making this corner of L.A. County more hospitable, despite the vulnerability of the desert ecosystem, to the business of subdivision building." Los Angeles Times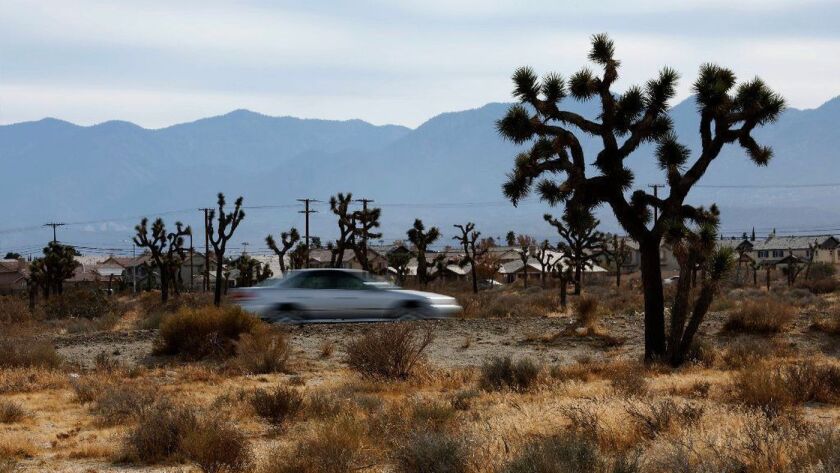 COMPLEX CARIBBEAN
A taut show, full of surprises, finds essential points of connection among the diverse island nations of the Caribbean Sea at the Museum of Latin American Art in Long Beach. "Relational Undercurrents: Contemporary Art of the Caribbean Archipelago" features works that deal with the human (in a region defined by slavery) and the epic (hurricanes that lay bare fragile ecosystems and governments). "Colonialism has made [the Caribbean islands] into these really vulnerable spaces," curator Tatiana Flores tells me, "the smallness, the fragility, the vulnerability." Do not miss! Los Angeles Times
IN THE GALLERIES
Judy Fiskin has an exhibition that consists of a single 14-minute video exploring smartphone addiction at Richard Telles Fine Art — and it's so enjoyable, says Times contributing reviewer David Pagel, that you may want to see it again as soon as it's done.
Pagel also has a look at some unlikely self-portraits by L.A painter Takako Yamaguchi at the new gallery As Is and some dreamy landscapes by Francesca Gabbiani and Iliodora Margellos at Baert Gallery.
Leah Ollman, in the meantime, takes time to walk through Robert Irwin's "astonishing" 5,000-square-foot installation at Sprüth Magers.
FROZEN FANS
Times culture reporter Jessica Gelt is in New York, where she sat in on a dress rehearsal for the new Broadway production of the hit Disney film "Frozen." The musical, she writes, attracted a "whooping and hollering house." Los Angeles Times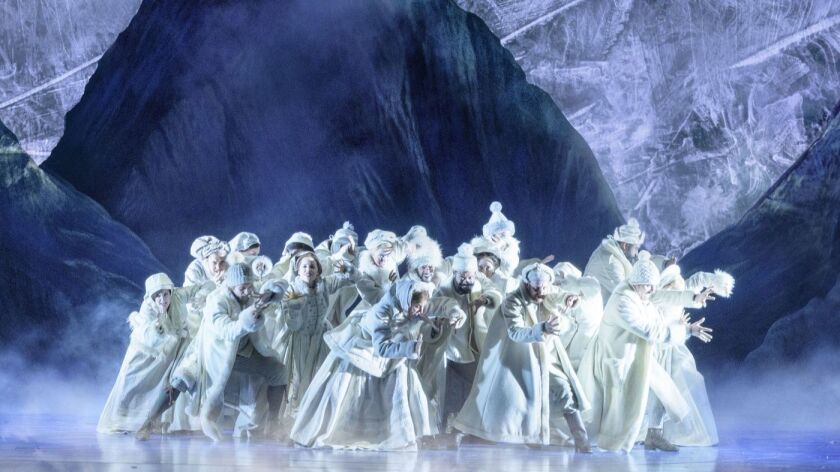 Gelt was back at the St. James Theatre on opening night, where she hung out with superfans of the popular cartoon film — some of whom turned out for the show in puffy parkas and Elsa dresses. Los Angeles Times
Plus: rendering a snowman on stage and the myriad other challenges of getting "Frozen" on Broadway. Washington Post
CHEKHOV THAT
"Sometimes you don't know how much you need Anton Chekhov until you re-encounter him," writes Times theater critic Charles McNulty. That re-encounter is happening in a "spectacular" way at the Old Globe in San Diego. "This new 'Vanya,'" writes McNulty, "has a conversational smoothness that removes the cobwebs sticking to those other translations that never let you forget that the play was written in 1897." Los Angeles Times
QUEEN OF THE STAGE
The Times' Daryl Miller takes in a "glittery, high-energy" production of "Priscilla Queen of the Desert" at the Lex Theatre that provides a good shot of "silly fun" and makes good use of a tiny space. Los Angeles Times
SUBTLETY VS. OSCARS FLASH
Since we are in mad Academy Awards countdown (we all want to go on vacation already), it's a good time to turn to a terrific essay by Times film critic Justin Chang about how some of this year's nominees are more about flash than nuanced craft. He singles out Oscar favorites Allison Janney, Frances McDormand and Gary Oldman as prime examples. Good read. Los Angeles Times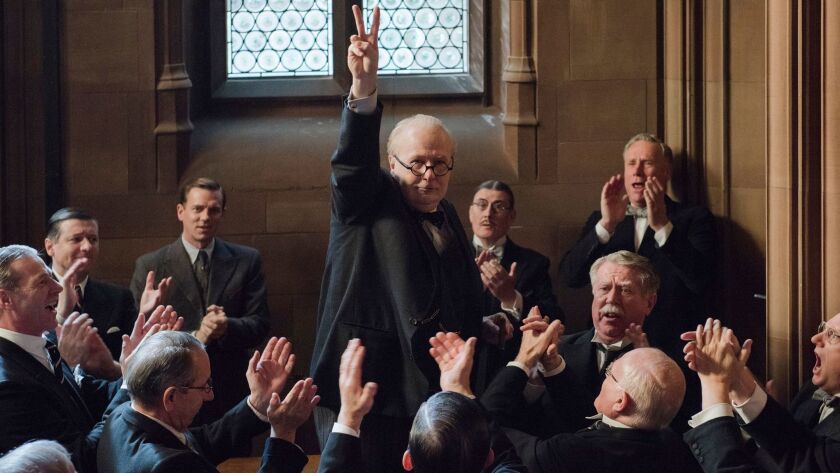 LONG READ I'M DIGGING
Since Stewart Resnick's name has been in the news as patron, it's probably a good time to look at the Central Valley agriculture empire that helped him accumulate his fortune — an empire that consumes nearly two-thirds as much water as is consumed by the entire City of Los Angeles. Settle in for some brilliant writing and reporting from Mark Arax. California Sunday
IN OTHER NEWS…
— Jaime Martín, chief conductor of Sweden's Gävle Symphony and the Spanish chamber music ensemble Cadaqués Orchestra, has joined the L.A Chamber Orchestra as musical director. Los Angeles Times
— Bernadette Peters on taking on the iconic lead role in "Hello, Dolly!" on Broadway. NPR
— The complex task of reviving old musicals that revive gender stereotypes in the era of #MeToo. New York Times
— The Times Deborah Vankin parses the upcoming summer season at the Hollywood Bowl. (Hint: It's a hard-knock life...) Los Angeles Times
— The Obama portraits have boosted attendance to the Smithsonian's National Portrait Gallery. Artnet
— Related: that chair that President Obama is sitting in for his portrait? It doesn't appear to exist. Greg.org
— A man broke the thumb off a 2,000-year-old terracotta warrior at an exhibition in Philadelphia and Chinese cultural leaders are not happy. BBC
— Frieze will be launching a SoCal fair in 2019 at Paramount Studios. Los Angeles Times
— Artist Alexandra Grant and actor Keanu Reeves are the minds behind X Artists' Books, which publishes politically charged and other avant garde works. Los Angeles Magazine
— In Austin, critic Mark Lamster writes about Ellsworth Kelly's "marshmallow of a building." Dallas Morning News
— Anne Tyng is perhaps best known as a design collaborator and romantic partner of architect Louis Kahn. Critic Karrie Jacobs considers her as architect — by visiting her only surviving solo project. Architect
— Apple employees keep walking into the clear glass doors at their new Norman Foster-designed campus. (Pro tip: You guys need some butterfly stickers placed at eye level.) Marketwatch
— In praise of negative reviews. The Baffler
AND LAST BUT NOT LEAST…
Sexy daikon is the pillow you didn't know you needed. Food & Wine
Sign up for our weekly Essential Arts & Culture newsletter »
---