Newsletter: Essential Arts & Culture: Art and the West, L.A.'s queer Chicano networks, Harry Potter architecture
It's the most wonderful time of the week — when the Essential Arts newsletter hits your inbox! I'm Carolina A. Miranda, staff writer for the Los Angeles Times, and I just wanted to take the time to thank everyone for reading throughout the year — and thank you to the writers, performers, painters, designers and dancers who help keep our jobs so interesting. May your holiday be filled with sugar and gluten and artisanal cheese!
Here we wrap up some of the week's (and the year's) top arts stories to keep you entertained through airport delays:
Los Angeles painter Ed Ruscha teamed up with the Nevada Museum of Art in Reno to organize an exhibition that looks at the idea of "west" that includes the U.S. West, Alaska, Patagonia and Australia. "We're in a very tectonically active region, it's a very mountainous and arid region, and it all has to do with the Earth and the plates," the museum's curatorial director, JoAnne Northrup, tells The Times' Deborah Vankin. "But it also has to do with culture." Can't make it to Reno? The show, thankfully, will land at the Palm Springs Art Museum in the fall. Los Angeles Times
The curators of the eye-opening "Axis Mundo: Queer Networks in Chicano L.A." have unearthed paintings, drawings and rare samples of mail art from personal archives and storage spaces — in the process revealing circles of influence that extended from Chicano cultural hot spots such as East Los Angeles to Andy Warhol's Factory in New York. "In the face of institutional neglect, they created their own forms," curator C. Ondine Chavoya tells me. The two-part show is on view through Dec. 31 at MOCA Pacific Design Center and the West Hollywood gallery of the ONE National Gay & Lesbian Archives. Do not miss! Los Angeles Times
Sort of related: Writer and critic Carribean Fragoza explores the importance of queer and digital social spaces in the Chicano community. Terremoto
And Times contributor Scarlet Cheng looks at the PST: LA/LA exhibitions that examine the connections forged by Asians in Latin America. This includes a two-part show on the Chinese diaspora in the Caribbean (on view at the California African American Museum and the Chinese American Museum) and another that brings together the work of Japanese artists throughout the Americas (at the Japanese American National Museum). Los Angeles Times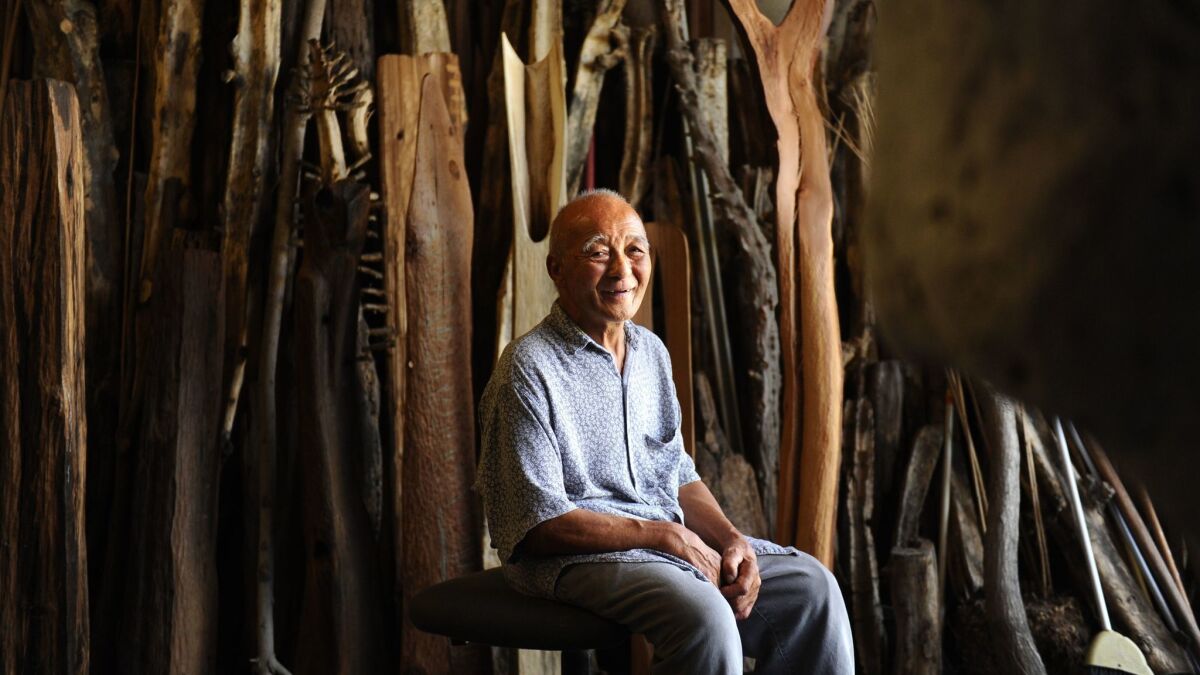 Times art and culture editor Craig Nakano paid a visit to the Caravaggio exhibition at the Getty Museum and had a close look at the painter's 1593-94 canvas titled "Boy With Basket of Fruit." The work emerges from "an early, particularly bohemian phase of Caravaggio's life," he reports. And it fuses two styles of painting that weren't always mixed at the time: still life and portraiture. Los Angeles Times
The new college architecture, it turns out, is, like, totally old. Times architecture critic Christopher Hawthorne reports on the trend toward Gothic Revival design at universities such as USC and Yale. "Expensive dormitories, in particular, have begun to exhibit an incurious (and in its worst form an infantilizing) nostalgia," he writes. "The new campus architecture is meant to be familiar and comforting above all." What's inspiring all of this? Harry Potter, it would appear. Los Angeles Times
Conductor Michael Tilson Thomas recently led "a sumptuous performance" of Bruckner's Seventh Symphony at Walt Disney Concert Hall. (The German composer had a heavy influence on Hollywood film soundtracks.) "It was, from the top of the ensemble to the bottom, magnificent," writes Times classical music critic Mark Swed. Los Angeles Times
Plus, Swed marked Beethoven's 247th birthday by attending a concert of sonatas performed by Antonio Lysy on cello and Tom Beghin on the fortepiano at the Broad Stage. Unfortunately, the show had issues with sound. Fortepianos, it turns out, weren't designed to be played in large halls. Los Angeles Times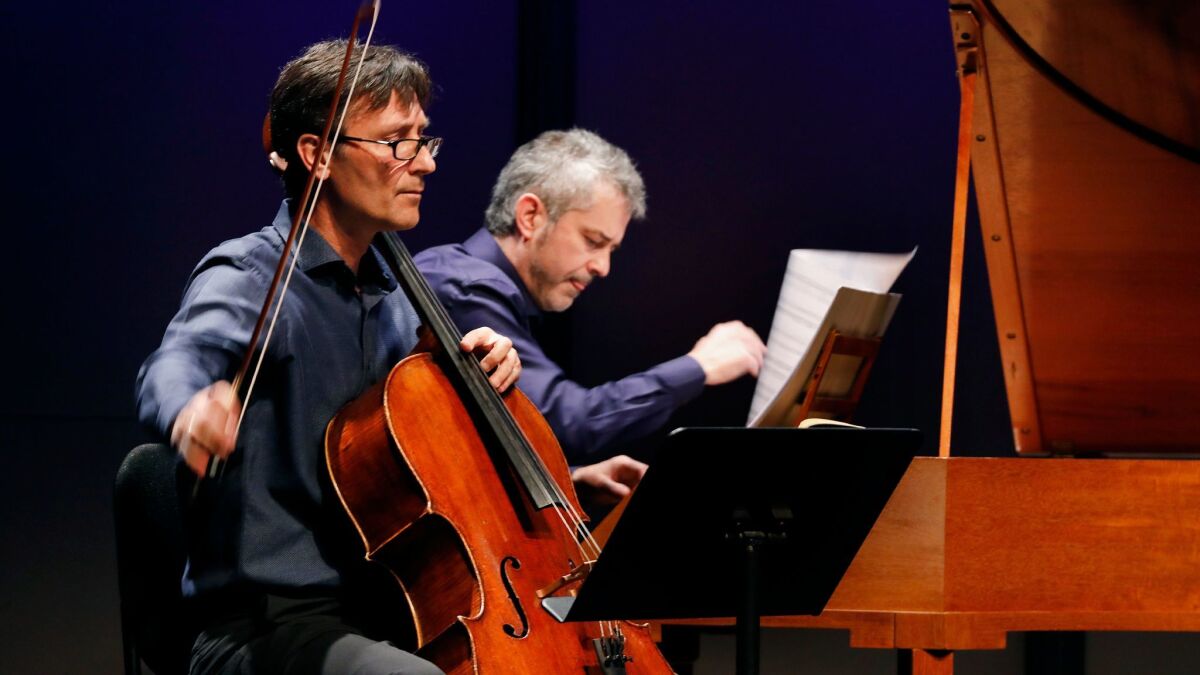 Swed also looks at the difficult sexual harassment allegations leveled against James Levine, the musical director of the Metropolitan Opera in New York — how rumors of his behavior have long existed and what they might mean for a man widely regarded as a musical genius. Los Angeles Times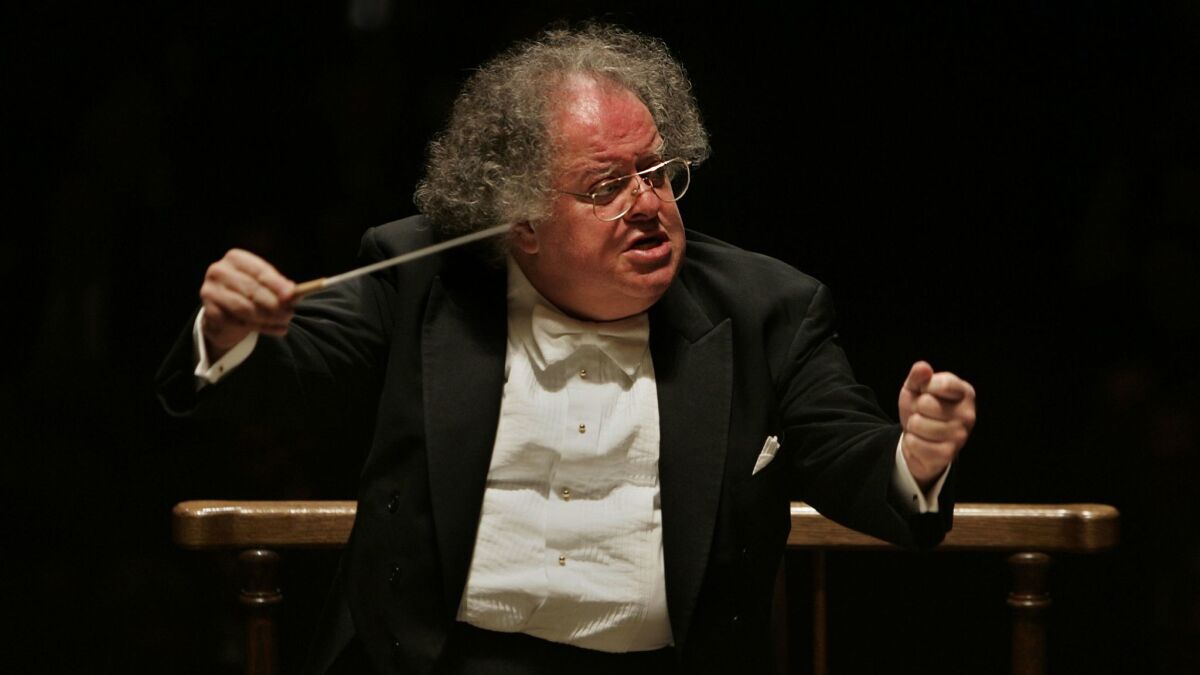 In related news: Royal Philharmonic Orchestra conductor Charles Dutoit is out after being accused of sexual assault by six women. The Guardian
Times art critic Christopher Knight and I have been swapping emails about some of the pieces of writing that moved us this year.
I've re-read Coco Fusco's essay on the Dana Schutz controversy at the Whitney Museum on numerous occasions and it just seems to get better with each read. Beautifully composed, well-reported and drawing from history, it's the anti-hot take we need on the difficult subject of art, race and censorship. Hyperallergic
Knight, in the meantime, really enjoyed Julian Bell's critiques of two exhibitions of paintings by Camille Pissarro. "So much art writing now is focused on the image, partly because that is what is most clearly transmitted through the digital ether," writes Knight. "But Bell, no doubt because he's also a painter, never abandons sharp consideration of the painted image as an analog thing, assembled from material stuff, which is what actually carries it. Maybe that's also why the surprising opening graphs of his wonderful piece on Pissarro, Cezanne's less-revered pal, consider why shadows are not merely an absence of light." New York Review of Books
And because I write this darn newsletter, I'm going to give myself the last word and add one more piece to the list: curator Paul Chaat Smith's consideration of American Indian identity, delivered as a speech at the Walker Art Center. He addresses the year's controversies — in particular, questions over artist Jimmie Durham's roots — in ways that are both lyrical and profound. Walker Reader
Sort of related: Virginia Woolf's writings have been popping up online in the New Republic's archives. New Republic (h/t Joanne McNeil)
— The Los Angeles County Board of Supervisors has approved a $30-million renovation designed by Rios Clementi Hale Studios of the outdoor plaza at the Music Center. The plan includes new restaurants and escalators from the street. Los Angeles Times
— In the wake of the death of its founder, Printed Matter has cancelled the 2018 edition of the LA Art Book Fair. Artforum
— Critic Jerry Saltz on why Balthus' painting of a prepubescent girl sunbathing at the Metropolitan Museum of Art should not be removed. Vulture
— L.A.-based painter and MacArthur grant winner Njideka Akunyili Crosby will be wrapping MOCA's Grand Avenue facade with a massive, block-long work. Los Angeles Times
— An atrium designed by Modernist landscape architect Lawrence Halprin at the Wells Fargo Center in downtown Los Angeles is undergoing a surprise renovation — compromising the only atrium project by the designer (who is the subject of an exhibition at the A+D Architecture and Design Museum). Architect's Newspaper
— The grind of dancing "The Nutcracker." Washington Post
— What jazz composer and musician Vijay Iyer is reading, listening to and looking at. Pacific Standard
— Tickets for the Broad museum's next special exhibition, "Jasper Johns: Something Resembling Truth," will go on sale at noon on Jan. 1. Los Angeles Times
— The home that architect Paul R. Williams designed for himself in Lafayette Square is for sale. Curbed
— A list of the year's best films about design and architecture. KCRW DnA
— Plus, critics Mark Lamster and Alexandra Lange round up the good and the bad of design in 2017. Curbed
— A look at the year's political street art. Flaming Pablum
— And because it's the holidays: photos of men who believe they are Christ's second coming. Hyperallergic
A stirring analysis of Bob Dylan's Christmas light display on his home in Malibu. Vice
Sign up for our weekly Essential Arts & Culture newsletter »
---
Get our L.A. Goes Out newsletter, with the week's best events, to help you explore and experience our city.
You may occasionally receive promotional content from the Los Angeles Times.