Newsletter: Essential Arts & Culture: Parsing Kusama, outcry over Philip Johnson update, art's woman problem
The Kusama show at the Broad is raising the crowds (if not our critic's inspiration). Los Angeles just had a Philip Glass moment. There's been an architectural furor over possible changes to a work by Philip Johnson. And over the position of women in art. I'm Carolina A. Miranda, staff writer for the Los Angeles Times, with the week's blazing culture news:
KUSAMA'S INSTAGRAM SHOW
Yayoi Kusama's exhibition of Infinity Mirror Rooms at the Broad is the hot museum show in L.A. right now. But Times art critic Christopher Knight says if you didn't score a ticket, you're not missing much. "Selfies taken inside the mirrored rooms are all over Instagram and other social media," he writes. "The most interesting feature of the rooms is that looking at the ubiquitous photos of them is as fulfilling as actually being there." Oh, burn. Los Angeles Times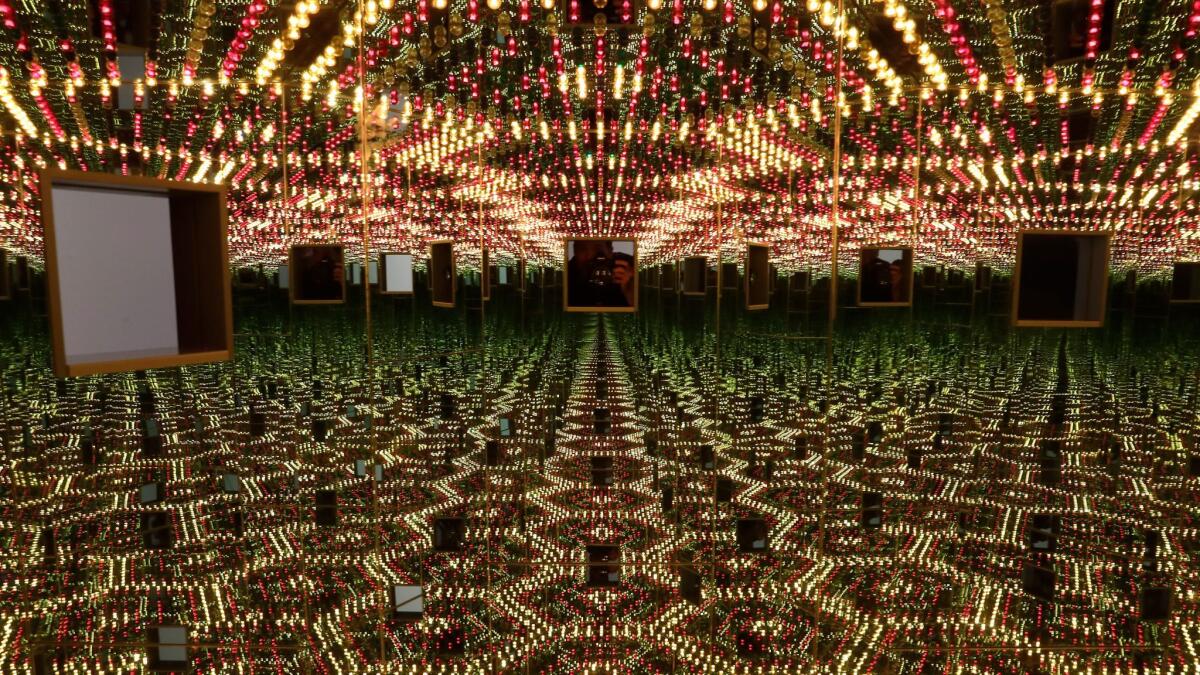 REDESIGNING PHILIP JOHNSON
"There are times when making judgments about architecture is an uncertain business, full of gray areas and nuance," writes Times architecture critic Christopher Hawthorne. "And there are times when it's easy." Snøhetta's proposed revamp of Philip Johnson's old AT&T building in Manhattan can easily be described as a bad idea, he says: "It would transform one of the archly ironic landmarks of postmodern architecture into something agreeably 'updated,' which is to say perfectly bland." Los Angeles Times
WOMEN AND POWER IN THE ART WORLD
On Sunday, feminist art historian Linda Nochlin passed away. She's the author of "Why Have There Been No Great Women Artists?" — the groundbreaking 1971 essay that looks at the ways in which women have been marginalized in the art world. Her death followed a sexual harassment scandal at the art industry bible, Artforum, which resulted in the resignation of one of its four publishers. I use this moment to look at who holds the power in the art world. (Hint: Not women.) Los Angeles Times
Critic Roberta Smith has a terrific obituary on Nochlin: "Her inquiry provided several generations of art historians, critics and artists alike with new tools with which to address issues of gender and identity in art. It also helped initiate a collective, and continuing, rewriting of art history." New York Times
LIGHT AND SPACE
For decades, painter Mary Corse has been experimenting with light in works that employ unusual materials such as refractive glass microbeads. But despite some important shows, she's been somewhat under the radar. Now, however, she is the subject of a one-woman show at Kayne Griffin Corcoran in Los Angeles and next year she will have two museum exhibitions in New York: one at Dia:Beacon, the other at the Whitney Museum of American Art. "I like work that takes you beyond," Corse tells me. "Thinking is great in its place.... But my work resists the technological in a way. It resists thought." Los Angeles Times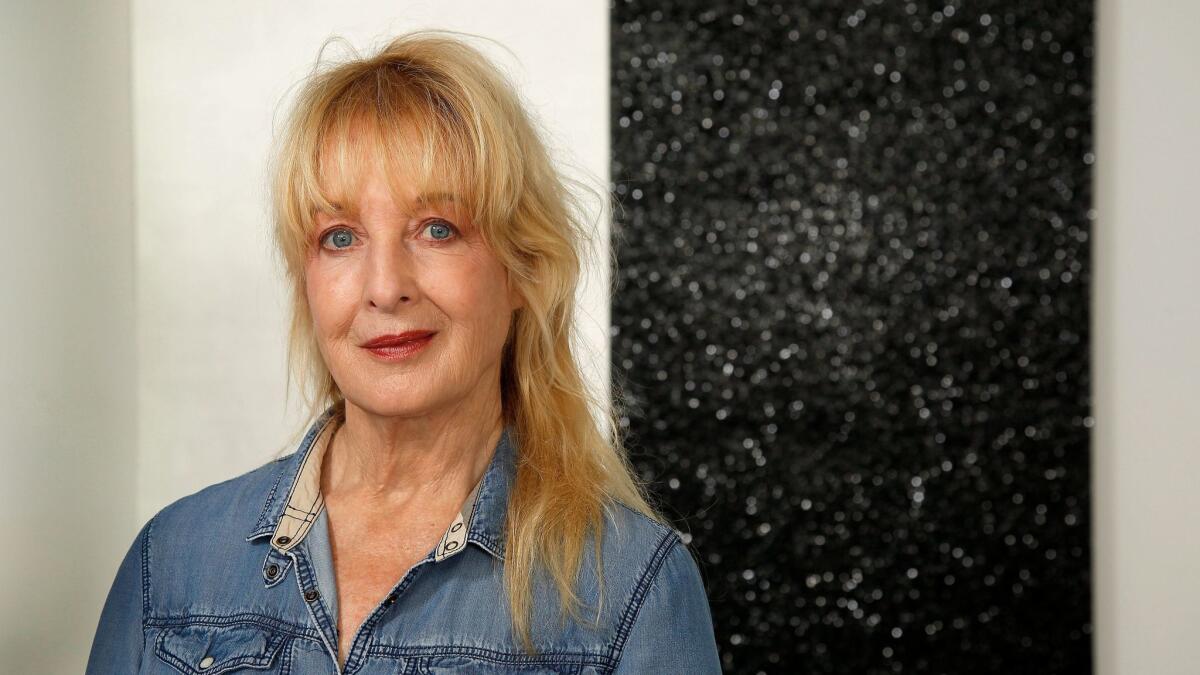 In unrelated news, if you need some art party, the Vincent Price Art Museum is paying tribute to the Plush Pony, the Eastside lesbian bar that was an important hangout for working-class Mexican women in the '90s — tied to an exhibition of photographs by Laura Aguilar. Los Angeles Times
SPIRIT-LIFTING DANCE
Garth Fagan Dance just premiered two works on the West Coast: "A Moderate Cease" by principal dancer Norwood Pennewell, and "In Conflict," by Fagan, a Tony Award-winning choreographer. "An evening spent with Garth Fagan Dance," writes contributing reviewer Laura Bleiberg," is a humanity-affirming event." Los Angeles Times
CAMUS ON THE STAGE
The theater didn't always serve Albert Camus' best instincts as a writer. His play "L'État de siège" (The State of Siege) was widely savaged when it premiered in 1948. But a production by Paris' Théâtre de la Ville presented by UCLA's Center for the Art of Performance brings imaginative staging to a work about rising authoritarianism, reports Times theater critic Charles McNulty. Still, he writes, "the company's super-vivid stagecraft can't cover up the blurriness of the play." Los Angeles Times
In other theater news, "Spamilton" creator Gerard Alessandrini talks to Times contributor Barbara Isenberg about spoofing Lin-Manuel Miranda's famous musical. Los Angeles Times
A BUSY MUSIC WEEK
Times classical music critic Mark Swed has been hitting one concert after another this week, and I'm surprised the dude is still standing.
He caught two shows (one in O.C., one in L.A.) featuring the work of Philip Glass set to film, including the 1931 version of "Dracula" (performed with the Kronos Quartet) and Jean Cocteau's "La Belle et la Bête." Los Angeles Times
Swed also took in a performance by the Los Angeles Master Chorale for its "Día de los Muertos" program, featuring Venezuelan conductor María Guinand directing various Latin American compositions (as well as one from Norway) — a show that "kept the Master Chorale on its toes," he reports. Los Angeles Times
On the Russian front, there was the Mariinsky Orchestra's performance at Walt Disney Concert Hall, led by Valery Gergiev, which "offered a strikingly and admirably nuanced approach to Russian music" — kicking off with Shostakovich's Ninth Symphony. Los Angeles Times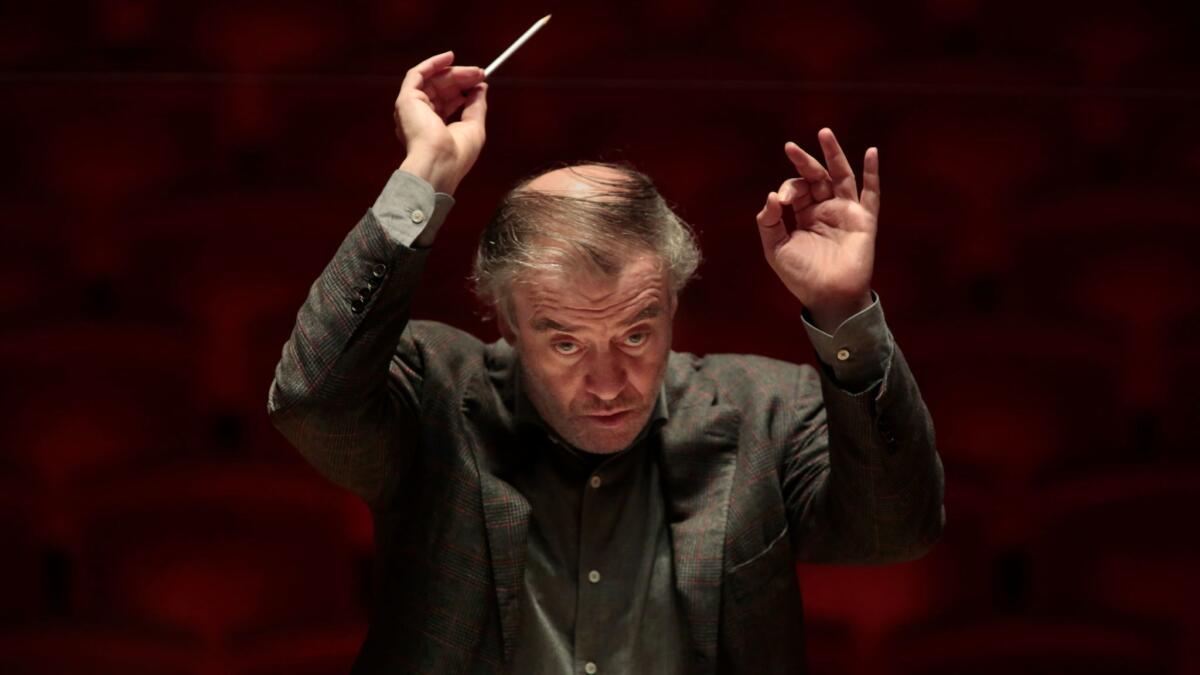 Then there was Mendelssohn's music for "A Midsummer Night's Dream," conducted by guest conductor Susanna Mälkki at Disney Hall. The show featured a sizable portion of Shakespeare's play. But the production didn't quite jell, writes Swed, since Disney Hall is ill-suited to theatrical works. Los Angeles Times
GETTING MEHTA
Zubin Mehta, who was director of the LA Phil from 1962 to 1978, has decided to step down as the music director of the Israel Philharmonic Orchestra — which means the orchestra's recent pass through L.A. may have been the last opportunity to catch Mehta in action in the U.S. The orchestra lands in Florida Sunday. Los Angeles Times
IN THE STUDIO
The Nigerian-born, L.A.-based painter Njideka Akunyili Crosby was recently named a 2017 MacArthur Fellow. The Times' Deborah Vankin caught up with the artist in her studio (which was empty, since all her work had been shipped off to exhibitions around the country). Her deeply layered, painted collages, Akunyili Crosby explains, are really "about what it means to be someone who has existed between multiple worlds." Los Angeles Times
ART AND THE BORDER
Two Pacific Standard Time: LA / LA exhibitions have taken the subject of the U.S.-Mexico border as a point of inspiration: one at the Torrance Art Museum, the other at the Craft and Folk Art Museum. "The two shows offer quite different perspectives on the border," writes Times contributor Matthew Stromberg, "a common thread is work that strives to reflect the complexity of the issues, presenting competing voices in what is too often reduced to an oversimplified and divisive us-versus-them debate." Los Angeles Times
Speaking of the border, Alejandro Iñarritu's virtual reality installation "Carne y Arena," which is on view at LACMA, has won a special Oscar. Los Angeles Times
IN THE GALLERIES
Times reviewer David Pagel has been making the rounds. L.A. painter Kim Dingle's exhibition, "Yipes," at Susanne Vielmetter Los Angeles Projects, he writes, is imbued with a "fearlessness" that runs throughout the show. Los Angeles Times
He is also intrigued by artist Ruth Root's "wonderfully weird abstractions" at 356 Mission in Boyle Heights. Los Angeles Times
IN OTHER NEWS...
— Felix Salmon writes on the legal battle to prevent the Berkshire Museum from selling off its collection: "The job of a museum is to preserve its collection; the job of a collection is not to preserve the museum." Hyperallergic
— A group of artists are hosting an "Eviction Parade" in downtown L.A. on Saturday. Hyperallergic
— Galleries are being hit by a wave of cyber crime, with hackers using email to intercept payments. The Art Newspaper
— What one gallery in Puerto Rico is doing to support artists in the wake of Hurricane Maria. Artsy
— L.A. Dance Project founder Benjamin Millepied talks about making ballet more diverse and relevant to new audiences. The Takeaway
— Taking a dance tour of New York's Chinatown. Hyperallergic
— Hilton Als analyzes the work of L.A.-based video artist and director Kahlil Joseph, whose new film is on view at the New Museum in Manhattan. New Yorker
— And because it's that kind of week: there's a space in downtown where you can smash stuff to your heart's content. LAist (on a newly restored link after the popular site discontinued publishing).
AND LAST BUT NOT LEAST…
How to write 100,000 words per day, every day. McSweeney's
Sign up for our weekly Essential Arts & Culture newsletter »
Get our L.A. Goes Out newsletter, with the week's best events, to help you explore and experience our city.
You may occasionally receive promotional content from the Los Angeles Times.