Architecture's most notable prize and the real-life soldier that inspired a trilogy of plays. I'm Carolina A. Miranda, staff writer for the Los Angeles Times, with your week's hot and spicy art news and TMZ references:
IMAGE OF THE WEEK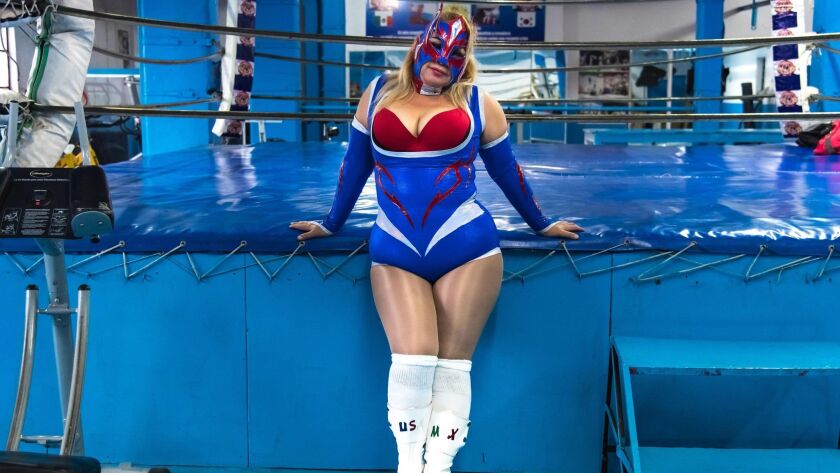 AN UNEXPECTED PRITZKER
Ninety-year-old architect Balkrishna Doshi has become the first Indian to win the prestigious Pritzker Prize. Doshi's extensive body of work is located entirely in India, representing "a departure from the globe-trotting architects who have dominated the ranks of Pritzker winners," writes Times architecture critic Christopher Hawthorne. The architect, who early on in his career collaborated with renowned figures such as Le Corbusier and Louis Kahn, is known for, among other things, his affordable housing designs. Los Angeles Times
In an interview with Robin Pogrebin, Doshi says architecture is too concerned with the bottom line. "What is the role of an architect today?" he asks. "Are we going to be a service provider working for a client, or are we going to be useful to the society at large?" New York Times
Plus, a gallery of some of his most notable works. Pritzker Prize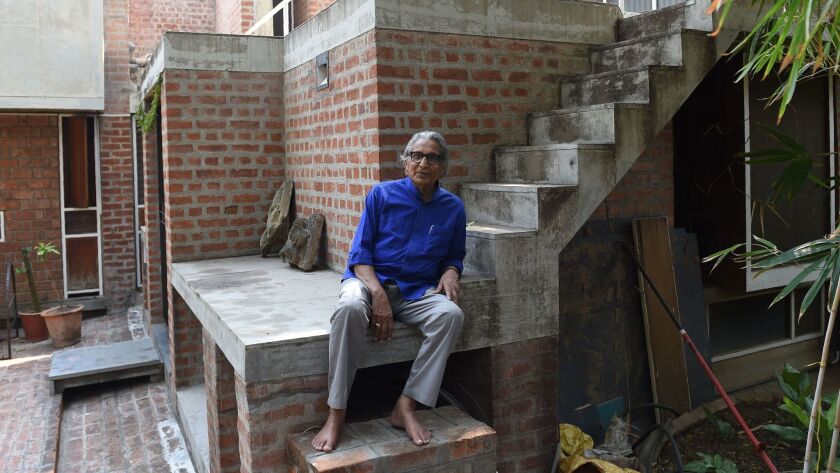 AN INFLUENTIAL DEAN DIES
Richard Weinstein, the influential dean of UCLA's Graduate School of Architecture and Urban Planning and part of the selection committee that chose Frank Gehry as the architect for the Walt Disney Concert Hall, has died at 85. He was "fascinated by the urban form of Los Angeles," writes Hawthorne. "He saw L.A.'s openness, both physically and temperamentally, as its great distinguishing characteristic." Los Angeles Times
A SOLDIER'S LIFE
Quiara Alegría Hudes's trilogy of plays about a young man dealing with the psychological and physical effects of his service in war were inspired by her real-life war-veteran cousin: Elliot Ruiz. All three plays have been on view around L.A. over the past month. Times contributor Margaret Gray sits down for an interview with Ruiz to get his perspective on his cousin's work. Los Angeles Times
DUDAMEL IN THE D.F.
Gustavo Dudamel was in Mexico City to lead several concerts as part of the Vienna Philharmonic's Americas tour. The performances drew sold-out crowds, but "the tour repertory stayed mostly within the narrow Viennese comfort zone," notes Times classical music critic Mark Swed. More dynamic, he writes, was Dudamel's Palacio de Bellas Artes concert for the Encounters program, which featured young musicians from throughout North and South America. "The orchestra musicians swayed in their seats, and a local youth chorus executed stirring hand movements while it sang," he writes. Los Angeles Times
CLASSICAL HAPPENINGS
Swed also has been making the rounds in Los Angeles, including concerts for two new commissions: Nico Muhly's "arresting" organ concerto for the Los Angeles Philharmonic at Walt Disney Concert Hall, and "a stunning new piece" by Ellen Reid for the Los Angeles Chamber Orchestra, performed across town at UCLA. Los Angeles Times
Also on Swed's docket: a Piano Spheres concert at the Zipper Concert Hall at the Colburn School that featured Gloria Cheng and Terry Riley. For the first half of the show, Cheng surveyed Riley's notated piano music. For the second half, Riley took to the keys. He remains "as stunning a pianist as ever," notes Swed. Los Angeles Times
Plus, Times contributing reviewer Richard S. Ginell checks out a superstar concert featuring pianist Emanuel Ax, violinist Leonidas Kavakos and cellist Yo-Yo Ma taking on Brahms. Los Angeles Times
Ginell also caught Andrew Norman's first opera, "A Trip to the Moon," staged by the L.A. Phil's artist-collaborator Yuval Sharon. Los Angeles Times
CURATING THE CURATOR
Times art critic Christopher Knight reports on a "fascinating" show at the Getty Research Institute that examines the life and work of Swiss curator Harald Szeemann, a ground-breaking curator who "didn't think like an administrator or a bureaucrat." He organized shows that consisted of a single telephone that an artist might call at random times, or piles of materials that would be incinerated upon an exhibition's conclusion. A related installation at the Institute of Contemporary Art Los Angeles re-creates a 1974 project in which Szeemann paid homage to his deceased grandfather — a show that speaks to "meticulous, exhaustive obsession." Los Angeles Times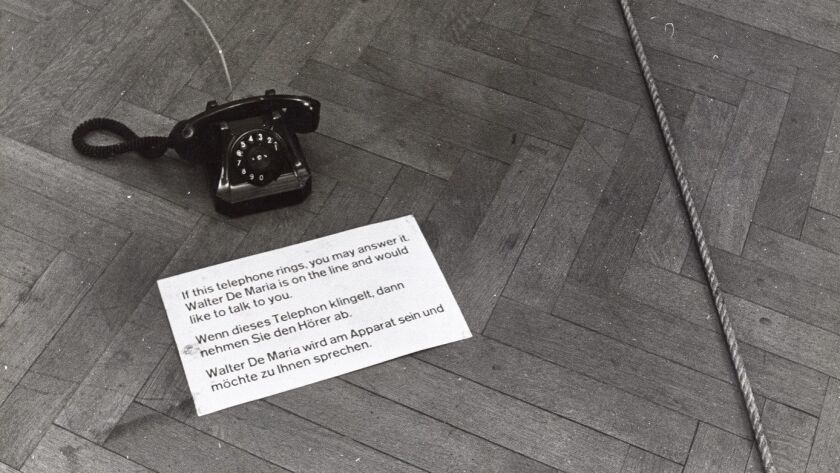 AN OPERA-BALLET
The Joffrey Ballet and the L.A. Opera have teamed up for a production of Gluck's "Orpheus and Eurydice," choreographed and directed by renowned Hamburg Ballet choreographer John Neumeier. (It opens Saturday at the Dorothy Chandler Pavilion.) One critic has described the show as "an achingly beautiful dream of a show." Times contributor Catherine Womack reports that "glimmers of that aching beauty" were visible even in a "hectic, costume-less rehearsal." Los Angeles Times
Plus, contributing reviewer Lewis Segal checks out a presentation of "Swan Lake" by the Los Angeles Ballet. Los Angeles Times
GOING TO 'HOLLYWOOD'
I spent Oscars week doing what many visitors to L.A. do: visiting "Hollywood." "But how to visit a place that is an idea?" I wrote of the experience. "How to touch fame, record it? And how to explain to out-of-town guests that 'Hollywood' isn't a cinematic array of studios and sidewalk cafes brimming with movie stars but a tourist strip of un-muscular men in droopy Superman costumes?" To see how the desire to connect with the famous has shaped Los Angeles, I took a TMZ tour, hung out on the Walk of Fame, ate egg rolls at the Foo Chow Restaurant in Chinatown where "Rush Hour" was filmed (in 1998) and even took a seat at the Academy Awards. Los Angeles Times
Here's a separate report on that TMZ Tour, by the way — complete with Kanye West head-bonking. Los Angeles Times
And because I'm on a movie bender: "Black Panther" has inspired some serious nerding out on issues such as Afrofuturism, Western notions of Africa and the Wakandan municipal transit system. To keep things easy, I've gathered some of the best critical essays on the subject into a single Pantherpedia. Los Angeles Times
IN OTHER NEWS…
— The arts contributed $763.6 billion to the U.S. economy, according to statistics compiled by the Bureau of Economic Analysis and the National Endowment for the Arts. Hyperallergic
— Handwritten notes discovered in a 16th century text about a Danish prince may have been made by Shakespeare. The Guardian
— Five writers, critics and arts administrators weigh in on museums and #Metoo. Walker Reader
— Because it was a matter of time: Mattel is releasing a Frida Kahlo Barbie … with no unibrow. Discuss. Remezcla
— James Luna, a performance artist known for skewering stereotypes of indigenous people in his work, has died. First American Art Magazine, Artforum
— Times film critic Kenneth Turan has a look at the new art doc "Leaning Into the Wind: Andy Goldsworthy." Los Angeles Times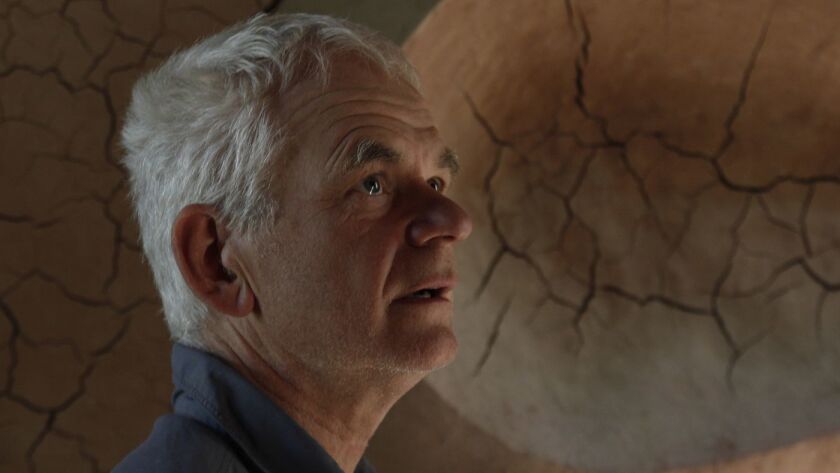 Sign up for our weekly Essential Arts & Culture newsletter »
— Robert Irwin's "48 Shadow Planes" once offered subtle plays of light in the atrium space at the Old Post Office in Washington, D.C. To that geometric intervention, the Trump Organization has added chandeliers and a ginormous American flag. Less is bore? Artnet
— "I have this vision that it's almost like a carpet, and you're a piece of dust on that carpet, and the whole thing makes you laugh." Catherine Wagley has a fabulous profile of 96-year-old painter Luchita Hurtado, who will be part of the Hammer Museum's upcoming "Made in L.A." biennial. ARTnews
— The Dia Art Foundation has acquired Nancy Holt's "Sun Tunnels" in Utah, the organization's first piece of land art by a woman. New York Times
— Speaking of women: in honor of International Women's Day on Thursday, Joe Cortright gathered a list of essential women urbanists. City Commentary
— And the New York Times has added obituaries of 15 women who were overlooked in their time — including photographer Diane Arbus and printmaker Belkis Ayón. New York Times
— Alexa is laughing at you: Critic Alexandra Lange on the "Black Mirror" house. Curbed
AND LAST BUT NOT LEAST…
Toto's "Africa," by Ernest Hemingway. McSweeney's
---