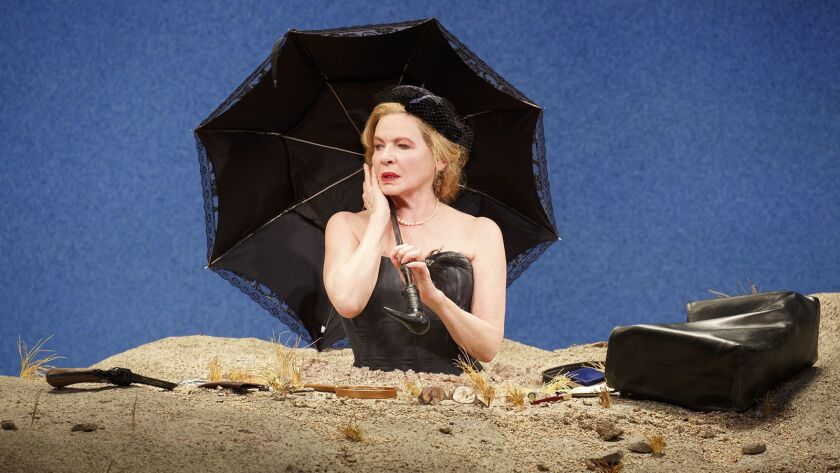 Theater Critic
Ready for your catharsis? The forecast for the spring season calls for a hurricane of tears, shot through with just enough laughter to keep theatergoers from going off the deep end.
Based on the book of advice columns by Cheryl Strayed, "Tiny Beautiful Things" — headed to Pasadena Playhouse in a production starring the play's original star, Nia Vardalos — moved me to wipe my eyes more than once in a different production earlier this year at San Diego's Old Globe. "Falsettos," part of the Ahmanson's lineup, could make a statue weep during its hospital room climax. And I practically had to carry my best friend out of the theater in New York after we saw "Daniel's Husband," which will have its Southern California premiere at the Fountain Theatre.
SPRING ARTS PREVIEW: Critics' recommendations and profiles of the emerging artists you should know »
All of these works mix comedy with drama, something Qui Nguyen did with delirious, comic-book-style abandon in his play "Vietgone." Judging by the title, I suspect Nguyen's follow-up, "Poor Yella Rednecks," will proceed in a similar fashion — lunatic laughter culminating in a shattering ending — when it has its world premiere at South Coast Repertory.
But the performance that perhaps most tantalizes is Dianne Wiest as Winnie in Samuel Beckett's "Happy Days," a play that recognizes no distinction between comedy and tragedy. As another existentially immobilized Beckett character once mordantly observed, "Nothing is funnier than unhappiness, I grant you that."
March 30-April 27
"Poor Yella Rednecks"
In "Vietgone," Qui Nguyen conveyed in vivid theatrical color the story of how his Vietnamese parents escaped the war and fell in love in an American refugee camp. In his new play, he picks up the story as his parents struggle to build new lives in the strange new land of Arkansas. Count on hip-hop-infused flamboyance and sneaky emotional truth. South Coast Repertory, Segerstrom Stage, 655 Town Center Drive, Costa Mesa. $26 and up. (714) 708-5555. www.scr.org
April 4-6
"I Fly! or How to Keep the Devil Down in the Hole"
Los Angeles Poverty Department collaborates with skid row residents in a performance work interrogating policies of "public safety." Whose interests do they serve? Whose do they ignore? How can a divergent community do a better job of collective problem-solving? REDCAT, 631 W. 2nd St., L.A. $14-$20. (213) 237-2800. www.redcat.org
April 5-7
"The White Album"
Joan Didion's classic essay is the basis of a multimedia performance by the innovative artist and director Lars Jan. Actor Mia Barron delivers Didion's stylish report on her California journey in a countercultural era while a parallel performance unfolds behind her in this Center for the Art of Performance at UCLA offering. It marks a homecoming for the piece, which had its New York premiere last fall at the Brooklyn Academy of Music. UCLA Freud Playhouse, 405 Hilgard Ave., Westwood. $29-$59. (310) 825-2101. www.cap.ucla.edu
April 9-May 12
"The Niceties"
This touted drama by Eleanor Burgess, set on an Ivy League campus, revolves around a confrontation between a white female professor and a student of color over a paper on the American Revolutionary War that exposes differences in racial and generational politics. Geffen Playhouse, Gil Cates Theater, 10886 Le Conte Ave., Westwood. $30-$120. (310) 208-5454. www.geffenplayhouse.com
April 10-May 5
"Tiny Beautiful Things"
The stage version of Cheryl Strayed's collection of "Dear Sugar" advice columns stars Nia Vardalos ("My Big Fat Greek Wedding"), who adapted the book. The radical sincerity of Strayed's hard-won wisdom almost guarantees an emotional earthquake. Pasadena Playhouse, 39 S. El Molino Ave., Pasadena. $25 and up. (626) 356-7529. www.PasadenaPlayhouse.org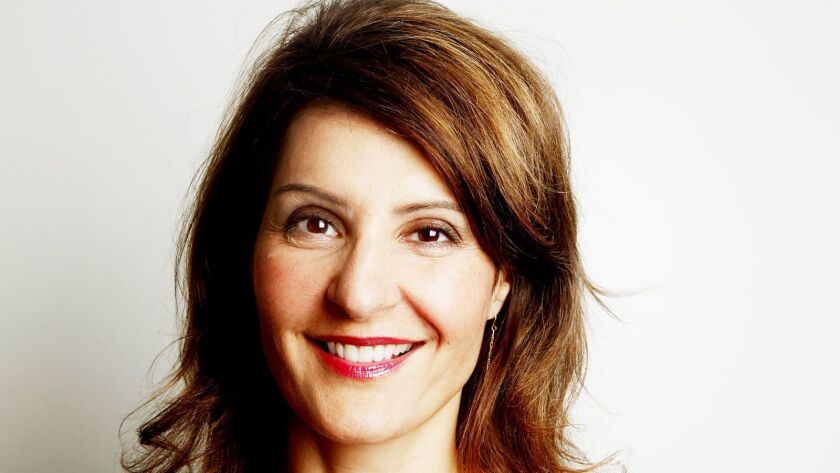 April 16-May 19
"Falsettos"
As this Lincoln Center Theater revival proved in New York, time has not touched the power of William Finn and James Lapine's musical to make us laugh and leave us sobbing. The show redefines the meaning of family as gay and straight New Yorkers of various degrees of neuroticism grapple with liberation and loyalty until the approaching AIDS epidemic forces a more painful reckoning. Ahmanson Theatre, 135 N. Grand Ave., L.A. $30-$135. (213) 972-4400. www.centertheatregroup.org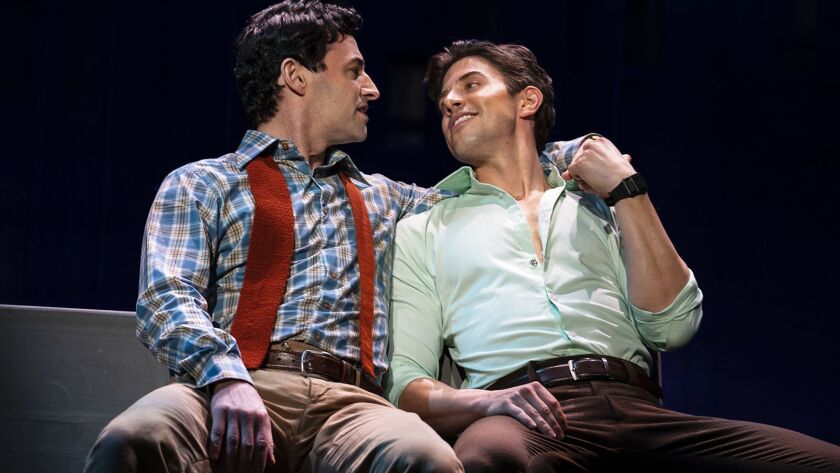 April 25-27
"Time No Line"
A "live memoir" from hallucinatory artist John Kelly, who reflects on his roots in the East Village performance art scene of the 1980s, the ravages of AIDS on the art world and surviving New York's endless cultural transformations. REDCAT, 631 W. 2nd St., L.A. $14-$20. (213) 237-2800. www.redcat.org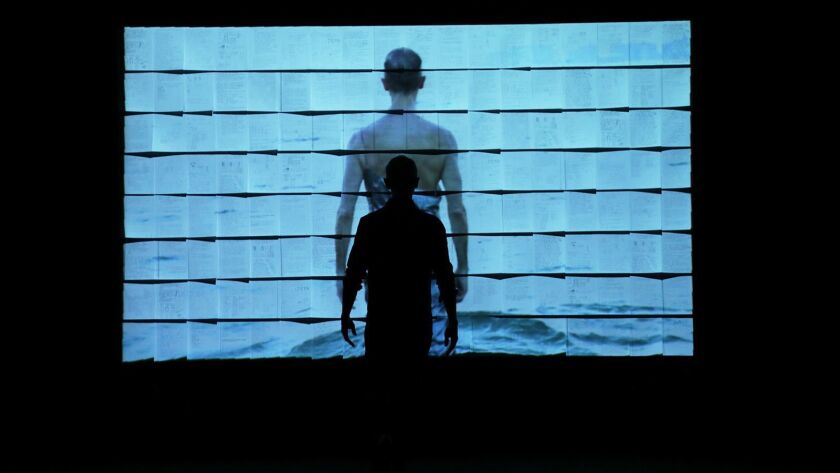 May 1-June 23
"Daniel's Husband"
Michael McKeever's play, a comedy that becomes a serious weeper, revolves around a gay couple divided on whether they should officially tie the knot. Simon Levy directs a fine cast that includes Bill Brochtrup, Tim Cummings and Jenny O'Hara. Fountain Theatre, 5060 Fountain Ave., L.A. $25-$45. (323) 663-1525. www.FountainTheatre.com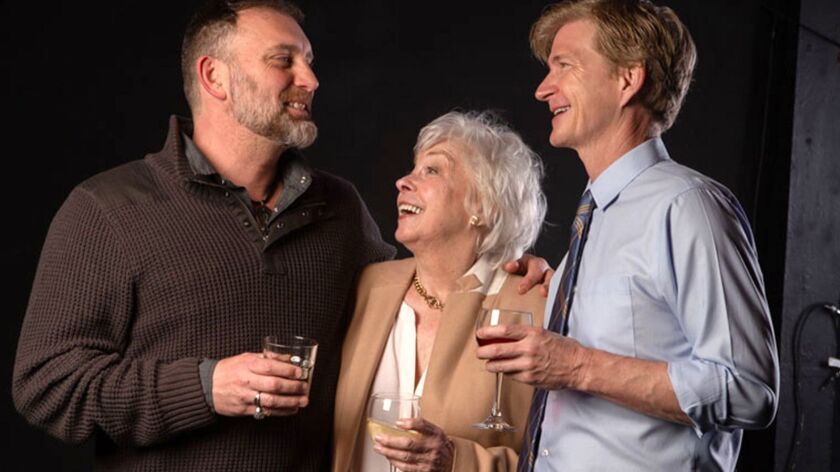 May 15-June 30
"Happy Days"
Two-time Oscar winner Dianne Wiest takes on the role of Winnie, the determinedly chipper woman sinking into a mound of earth in Samuel Beckett's absurdist classic. Mark Taper Forum, 135 N. Grand Ave., L.A. $32-$115 (subject to change). (213) 628-2772. www.centertheatregroup.org
May 26-June 23
"Dana H."
This new play from Lucas Hnath ("The Christians," "A Doll's House, Part 2") is adapted from interviews with Dana Higginbotham, a psych ward chaplain who was held captive for five months by a patient groping for redemption. Les Waters, a cool hand with unorthodox work, directs. Kirk Douglas Theatre, 9820 Washington Blvd., Culver City. $25-$79. (213) 628-2772. www.CenterTheatreGroup.org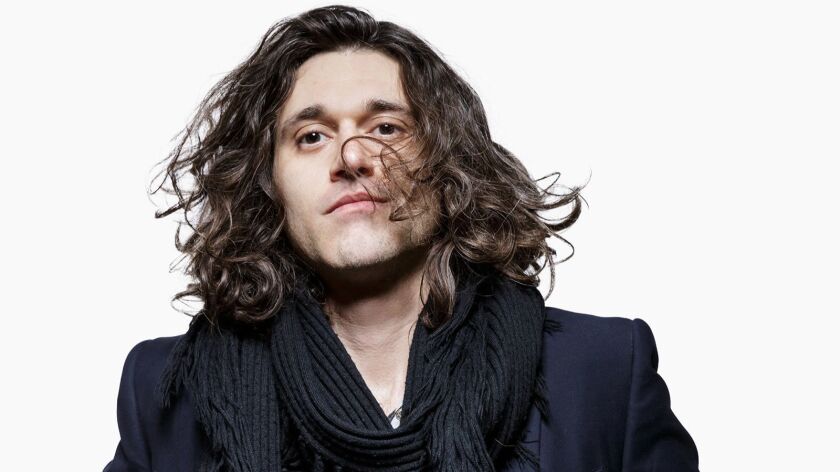 May 28-June 23
"Good Boys"
Playwright Roberto Aguirre-Sacasa, who is the chief creative officer at Archie Comics, reexamines one of his earlier plays, a thriller set at an elite prep school, involving a star student, a sex tape and a family worried about the future of a golden boy son. Pasadena Playhouse, 39 S. El Molino Ave., Pasadena. $25 and up. (626) 356-7529. www.PasadenaPlayhouse.org
June 4-July 7
"Indecent"
Paula Vogel's play takes its inspiration from Sholem Asch's 1907 Yiddish drama "God of Vengeance," which was shut down during its Broadway run on charges of obscenity provoked in part by a passionate kiss between two women. The production by Rebecca Taichman, who won a Tony Award for her dream-like direction, smoothly integrates this history with the fate of Yiddish culture that Vogel expertly weaves into her dramatic tapestry. Ahmanson Theatre, 135 N. Grand Ave., L.A. $30-$149. (213) 972-4400. www.centertheatregroup.org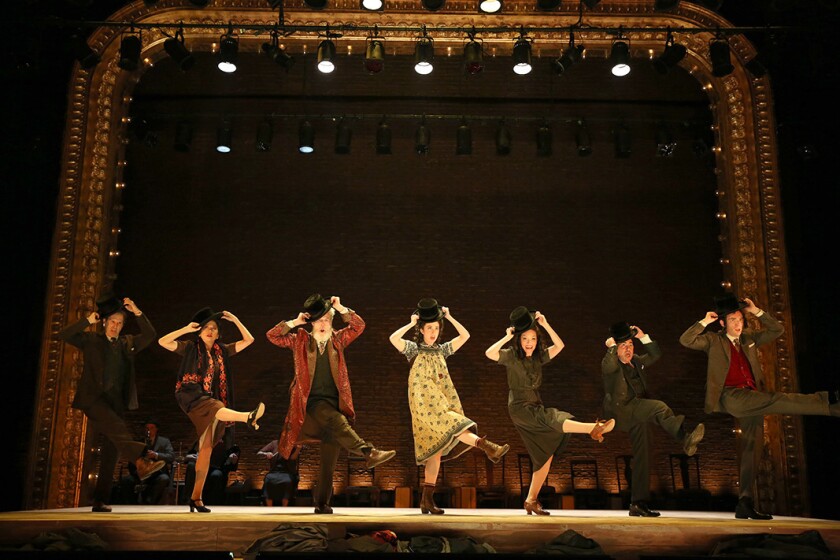 June 11-July 14
"Mysterious Circumstances"
Matt Shakman directs this new play based on "Mysterious Circumstances: The Strange Death of a Sherlock Holmes Fanatic," David Grann's New Yorker article about the life and death of the world's preeminent scholar on Sherlock Holmes. Some real-life yarns are indeed stranger than fiction. Geffen Playhouse, Gil Cates Theater, 10886 Le Conte Ave., Westwood. $30-$120. (310) 208-5454. www.geffenplayhouse.com
---