Verizon to acquire 24.5% stake in AwesomenessTV and launch premium mobile video brand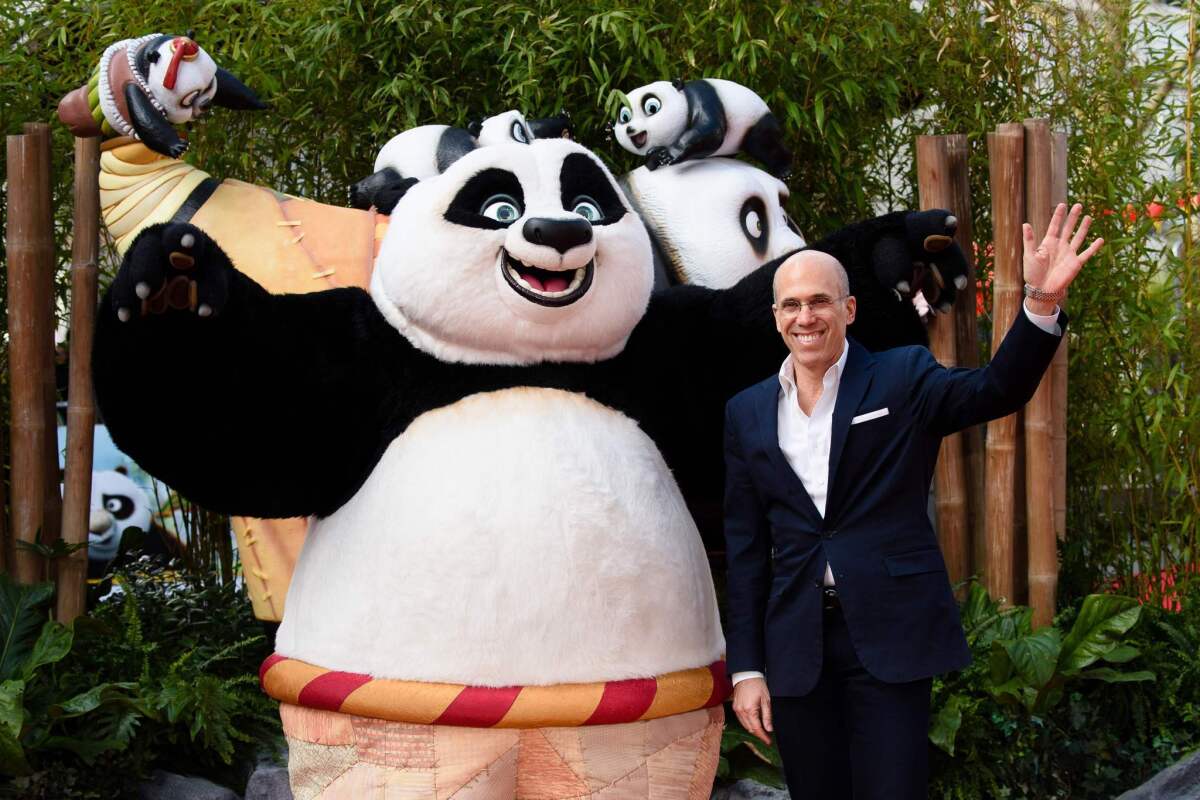 Verizon has agreed to buy a 24.5% stake in AwesomenessTV and plans to form a premium mobile video brand.
The deal, which was announced Wednesday, would value the online video startup at $650 million. DreamWorks Animation, which acquired AwesomenessTV in 2013, will remain the company's majority stakeholder with 51%. Media giant Hearst Corp. will own the remaining 24.5%.
AwesomenessTV founder and CEO Brian Robbins and AwesomenessTV President Brett Bouttier will continue to lead the company.
AwesomenessTV is best known for its popular YouTube channel that features short videos that target young people. In addition to the equity investment, the deal has the two companies creating what they describe as the "first-of-its-kind premium short-form mobile video service."
The move underscores the value media and telecommunication companies see in courting young adults who are increasingly viewing video on their mobile devices.
"We wanted to capitalize on these emerging trends even further and start to take ownership in the digital space," said Brian Angiolet, senior vice president of consumer product and marketing for Verizon. "We look at it almost like the early days of cable. Brands are emerging and we're looking to have more of a network or a portfolio so we can participate more fully in the economics of that trend."
Robbins noted that when AwesomenessTV started four years ago, 40% of viewership was on mobile; today, it's more than 80% and trending upward.
"So to have Verizon, the biggest phone company in the world, as one of our partners, just makes a whole lot of sense from a distribution standpoint," Robbins said. "We are really trying to build the media company of the future."
AwesomenessTV already had an exclusive deal with Verizon to provide content, with shows such as "Guidance" and "Top Five Live," for the carrier's go90 mobile video app. And this new service will also launch as part of the go90 offering.
The service will operate as an independent brand and feature premium content. While go90 is ad-supported, this deal allows Verizon to expand into a pay model that would let users access more exclusive programs that the companies say will rival the quality of high-end content on HBO.
Verizon will have exclusive rights to the content in the United States and AwesomenessTV will have rights to sell the content to the rest of the world. The service is expected to launch at the end of the year or in the first quarter of 2017.
Jeffrey Katzenberg, CEO of DreamWorks Animation, said the Verizon deal is expected to more than double AwesomenessTV's annual revenue in the first 12 months after content delivery.
"The creation of this new branded service represents a transformational step, not just for AwesomenessTV, but also for the entire mobile video landscape," Katzenberg said in a statement.
Verizon and Hearst last month announced a joint venture to create and launch digital-video channels with original programming aimed at young consumers.
"If you go out and talk to GenZ or millennials about what some of their top awareness is of content, it is less and less any of the traditional network TV shows or TV networks," Angiolet said. "It is these emerging brands. So if we want to have a foothold in it, we felt we needed to build where the market is going, not just for where it is today."
Twitter: @villarrealy
ALSO
For Disney, it's a small, small world of possible candidates to succeed CEO Iger
Settlement in Sony Pictures hacking case gets judge's OK
'The Boss' will battle 'Batman v Superman' for top spot at the box office this weekend
---
Get our L.A. Goes Out newsletter, with the week's best events, to help you explore and experience our city.
You may occasionally receive promotional content from the Los Angeles Times.