Gold Standard: Oscar predictions: 'RBG,' 'Spider-Man' and 'Roma' are favorites, but the races aren't over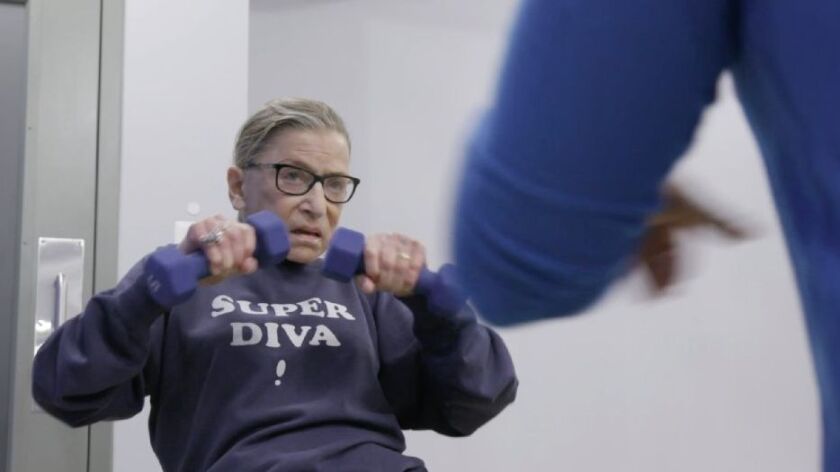 "RBG," "Spider-Man: Into the Spider-Verse" and "Roma" are the favorites to win, respectively, the documentary, animation and foreign-language film Oscars.
But in each category, a case could also be made for another film. Let's take a look and see if you might be convinced.
DOCUMENTARY FEATURE
"Free Solo"
"Hale County This Morning, This Evening"
"Minding the Gap"
"Of Fathers and Sons"
"RBG"
Likely winner: "RBG"
Plausible alternative: "Free Solo"
"RBG," the admiring look at Supreme Court Justice Ruth Bader Ginsburg's life and her history of championing gender equality, grossed $14 million in its run, a remarkable total for a nonfiction film. National Geographic's thrilling climbing documentary "Free Solo" just passed "RBG" at the box office and is still playing in theaters. And while the remaining nominees all have their merits — particularly "Minding the Gap," a revealing examination of class and manhood in Rust Belt America — the race will likely come down to a battle between the two most widely seen films.
From a purely filmmaking perspective, "Free Solo," a look at free climber Alex Honnold's quest to scale Yosemite's formidable El Capitan rock formation without ropes — has the obvious edge. Capturing Honnold's unnerving ascents with high-angle camerawork, the movie is beautiful and breathtaking, but also intimate in its examination of Honnold's motivations and relationships. "Free Solo" obviously plays best on the big screen, but the ways it grapples with its human drama works no matter the size of the screen. It's spectacular on every level.
But "Free Solo" must contend with "RBG" or, more accurately, RBG herself. Because while directors Betsy West and Julie Cohen have made a winning crowd-pleaser that hits all the right beats in explaining why Ginsburg matters, it's the hardcore fandom surrounding the justice that gives the movie its edge with voters. (A fandom, by the way, that's seen in "RBG" to great effect.)
It doesn't hurt either that the feature film "On the Basis of Sex," starring Felicity Jones as Ginsburg, is playing in theaters to strong business. Ginsburg even has a cameo in the upcoming animated movie "The Lego Movie 2: The Second Part." Climbing El Cap seems like an easy task compared with competing against this icon.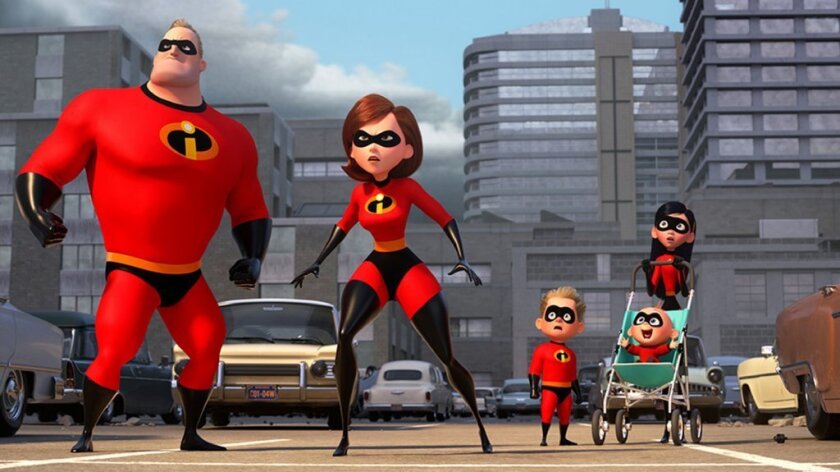 ANIMATED FEATURE
"Incredibles 2"
"Isle of Dogs"
"Mirai"
"Ralph Breaks the Internet"
"Spider-Man: Into the Spider-verse"
Likely winner: "Spider-Man: Into the Spider-Verse"
Plausible alternative: "Incredibles 2"
Sony Pictures Animation's "Spider-Man: Into the Spider-Verse" has won top honors from the Producers Guild and the Hollywood Foreign Press Assn., as well as many critics groups. It earned a nomination from the British Film Academy and pulled in seven nods from the Annie Awards. For the last couple of months, "Spider-Man" feels like the movie that has been winning everything, including the box office.
It should be noted, though, that Pixar's "Incredibles 2" topped the Annie Awards with 11 nominations, showing significant industry support for the Brad Bird superhero family sequel. Bird is a well-respected auteur who has won this Oscar twice, for "Ratatouille" and the first "Incredibles" film. Pixar also dominates the category, having won it nine times. Disney, the runner-up (and now Pixar's parent company), is far behind with three wins.
Many academy members often punt this category, meaning the Oscar goes to the most-seen movie. The June release date for "Incredibles 2" gives it a leg up. However, "Spider-Man" has made up a lot of ground with all of its awards-season buzz and great reviews, which single out the depiction of its hero, a young man of Puerto Rican and African American heritage. This animated "Spider-Man" feels fresh and alive, no small feat for a franchise that has accrued so much movie mileage. It'd be an upset if its momentum didn't carry its filmmakers to the stage on Oscar night.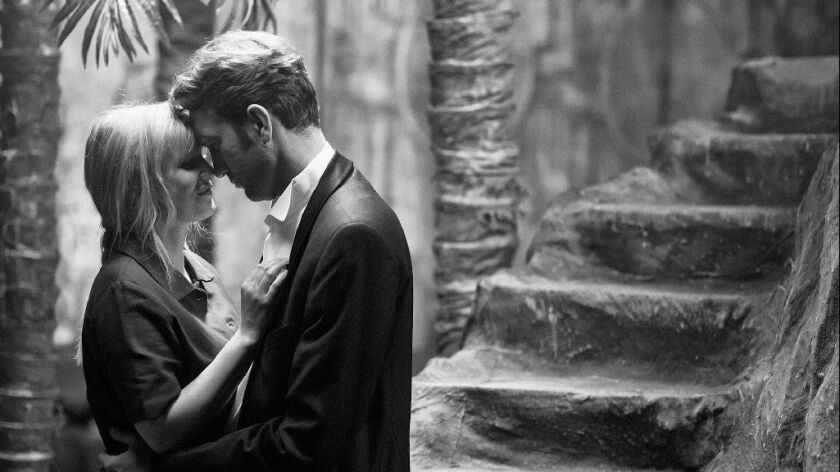 FOREIGN-LANGUAGE FILM
"Capernaum"
"Cold War"
"Never Look Away"
"Roma"
"Shoplifters"
Likely winner: "Roma"
Plausible alternative: "Cold War"
"Roma," along with "The Favourite," received a leading 10 Oscar nominations, making it one of the front-runners for best picture. So how could Alfonso Cuarón's movie fail to win this Oscar?
One possible rub could come if voters picking it for best picture decide to spread the love and reward the ravishing romance "Cold War," which also earned nominations for the Polish director Paweł Pawlikowski and for Łukasz Żal's radiant cinematography. That's a pretty nice haul and will likely prod academy members who haven't yet seen "Cold War" to move it to the top of their screeners stack. (It's only 85 minutes, folks!)
For those wondering about the logic of voting "Roma" for best picture but not foreign-language feature, it happens all the time with critics groups. I belong to the Los Angeles Film Critics Assn., and those kinds of splits are routine. This year, the group gave "Roma" best picture and afterward awarded the foreign-language prize to Lee Chang-dong's "Burning" and Hirokazu Koreeda's "Shoplifters" in a tie. The thinking, at least among some members: They're great movies. Why not honor them all?
Of course, if "Cold War" wins the foreign language film Oscar and then, say, "Green Book" takes best picture, academy members might be second-guessing themselves after the ceremony. In that scenario, they wouldn't be the only ones questioning the decision.
Twitter: @glennwhipp
---
From the Emmys to the Oscars.
Get our revamped Envelope newsletter, sent twice a week, for exclusive awards season coverage, behind-the-scenes insights and columnist Glenn Whipp's commentary.
You may occasionally receive promotional content from the Los Angeles Times.