Oscar nominations deliver milestones for Netflix's 'Roma,' Marvel's 'Black Panther'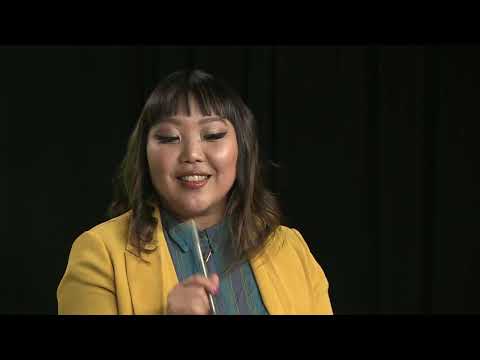 The Times' Glenn Whipp and Jen Yamato break down the 2019 Oscar nominations and analyze what the Motion Picture Academy got right... and what they got wrong.
One of the more unpredictable Oscar races in recent years finally came into focus Tuesday morning with the announcement of the nominations for the 91st Academy Awards. After months of jockeying for position with academy voters, two of this year's eight best picture contenders — "Roma" and "Black Panther" — set milestones for the film industry, while the nominations as a whole revealed seismic shifts rumbling under the glittering surface of Hollywood's most prestigious organization.
Alfonso Cuarón's intimate, autobiographical "Roma" earned Netflix its first best picture nomination, an honor the streaming giant has long coveted even as it has brazenly upended traditional ways of doing business that stretch back to the earliest days of Hollywood.
At the other extreme end of the spectrum in terms of scale, the Marvel blockbuster "Black Panther" became the first comic-book movie to ever land a shot at a best picture trophy, a landmark for a genre that, for all of its importance to the industry's bottom line, has often often been dismissed as mere popcorn fare. The highest-grossing film of 2018, "Black Panther" earned seven nominations in total.
With the Oscars facing steadily declining ratings, the academy — which flirted last year with the idea of creating a special "best popular film" Oscar — will no doubt hope that the overwhelming success of "Black Panther," along with other hits such as "Bohemian Rhapsody" and "A Star Is Born," will help draw viewers to the telecast Feb. 24.
"I just peeked online and on Twitter, and it seems like there's a celebration happening: 'Panther' is the #1 and #2 trending topic in the world right now," Marvel Studios President Kevin Feige, who produced the superhero smash, told The Times on Tuesday morning. "That's yet another example of the cultural impact this movie has had for almost an entire year now. When we look at ... the academy recognizing this, what's so wonderful about it [is] the importance of telling different kinds of stories that haven't been told before."
The other best picture nominees, spanning a wide range of genres and tones, are Spike Lee's "BlacKkKlansman," the Freddie Mercury biopic "Bohemian Rhapsody," the gleefully nasty period dramedy "The Favourite," the feel-good, racially inflected road movie "Green Book," the musical drama "A Star Is Born" and the Dick Cheney biopic "Vice."
In all, the black-and-white, Spanish-language "Roma" earned 10 nominations, tied for the lead with "The Favourite," followed by "A Star Is Born" and "Vice" with eight apiece. "Roma" earned a nod for foreign language film along with nominations for Cuarón's direction, screenplay and cinematography, as well as for its two stars, Yalitza Aparicio and Marina de Tavira. With toeholds in so many major categories, the film now appears to be the frontrunner in a pack that, for months, seemed to have none.
"Alfonso went really deep into portraying a personal experience, so it became personal for everybody else," said de Tavira, who was a surprise nominee in the supporting actress category, alongside Amy Adams ("Vice"), Regina King ("If Beale Street Could Talk") and "The Favourite's" Emma Stone and Rachel Weisz. "The film is talking about something we all have, like childhood scars or losing something in your childhood that was really important. So it connects with life experiences."
Adding to the overall tally for Netflix, the Coen brothers' western "The Ballad of Buster Scruggs" earned an unexpected three nominations, including one for adapted screenplay.
For years, Netflix had sought to break into the Academy Awards' most rarified ranks, only to run up against a gold ceiling. The company's first major Oscar contender, 2015's "Beasts of No Nation," landed no nominations despite an aggressive campaign, while last year's period drama "Mudbound" scored four nominations but ultimately came home empty-handed.
In the past few years, though, the company has further solidified its credibility with Oscar voters by bringing top-tier filmmakers such as Cuarón, the Coens and Martin Scorsese into its stable. And in giving both "Buster Scruggs" and "Roma" its first exclusive theatrical releases — albeit in limited theaters and without reported box office grosses — Netflix likely eased some of the concerns of more tradition-minded academy members who may have initially seen the company as an existential threat to cinema.
"We are honored to receive our first best picture nomination and so many other firsts this morning," Netflix Chief Content Officer Ted Sarandos said in a statement.
Another company that has emerged in recent years with the mission of producing riskier fare the studios might spurn, Annapurna Pictures picked up its first nominations as a distributor for "Vice" and Barry Jenkins' "If Beale Street Could Talk," which missed the cut for best picture but earned three nods, including adapted screenplay for Jenkins.
In recent years, in response to the #OscarsSoWhite uproar, the motion picture academy has made a concerted effort to diversify its ranks, pulling in large numbers of new members from abroad. Reflecting that more international bent, foreign language films made a particularly strong showing in this year's nominations, with the Mexican-born Cuarón, Polish filmmaker Pawel Pawlikowski ("Cold War") and Greek director Yorgos Lanthimos ("The Favourite") earning directing nominations alongside Lee ("BlacKkKlansman") and Adam McKay ("Vice").
(Among the morning's surprises, "A Star Is Born" director Bradley Cooper, who had been considered all but a lock for a nomination, failed to make the cut, as did "Green Book" director Peter Farrelly.)
FULL COVERAGE: Oscar nominations 2019 »
In the acting categories, academy voters spread their love among a mix of newcomers and veterans. With her seventh nomination, Glenn Close earned the rare distinction of becoming the most-nominated living actor to have not yet won an Oscar
"I can't tell you how thrilling it is," said Close, who was nominated alongside Aparicio ("Roma"), Olivia Colman ("The Favourite"), Lady Gaga ("A Star Is Born") and Melissa McCarthy ("Can You Ever Forgive Me?"). "It's kind of wonderful to have my career behind me — well, not behind me; it's still going on! — but it's starting to mean something. And to be in the room and recognized for work still, that means a lot to me."
In the lead acting category, the nominees are Cooper ("A Star Is Born"), Christian Bale ("Vice"), Willem Dafoe ("At Eternity's Gate"), Rami Malek ("Bohemian Rhapsody") and Viggo Mortensen ("Green Book"). Mahershala Ali ("Green Book"), Adam Driver ("BlacKkKlansman"), Sam Elliott ("A Star Is Born"), Richard E. Grant ("Can You Ever Forgive Me?") and Sam Rockwell ("Vice") earned supporting nods.
The documentary feature category, which can often be counted on to deliver some head-scratchers, brought two this year, as a pair of the year's most successful docs, "Won't You Be My Neighbor?" and "Three Identical Strangers," were left out. Two other hit docs — "RBG" and "Free Solo" — made the cut alongside "Hale County This Morning, This Evening," "Minding the Gap" and "Of Fathers and Sons."
With the academy's largely white and male membership continuing to become a bit more diverse with each year's new class of invitees, many once again eyed this year's nominations for measures of inclusivity. While the nominees in the acting categories are predominantly white, with four films in the best picture race dealing, to varying degrees of directness, with issues of race — "Green Book," "BlacKkKlansman," "Black Panther" and "Roma" — the academy can likely rest easy that there will not be a replay of the #OscarSoWhite controversy.
The rigors of awards season can prove head-spinning for even the most seasoned Hollywood veterans. Writer-director Paul Schrader, who first made his name four decades ago with the screenplay for "Taxi Driver," waxed philosophical about receiving his first nomination, an original screenplay nod for his drama "First Reformed."
"This is a very difficult conversation because I have never really respected the academy for their choices," he said bluntly. "On the other hand, I'm enormously gratified that they have selected me. So you live in a kind of conflicted world, where on one hand, you say it truly doesn't matter and on the other hand, you say, well, I guess it does matter."
But few who received the news of an Oscar nomination Tuesday morning have experienced as much of a whirlwind in recent months as Aparicio, who had never even considered acting before signing onto "Roma" and now finds herself only the second Mexican and first indigenous person to land a lead actress nomination.
Reached by phone in a hotel room in Mexico, Aparicio recalled how surreal it was for her when the film first premiered at the Venice Film Festival last August.
"I'd never been on a red carpet," she said. "It was so strange to have all of these people taking your picture, and you don't even know where to look or who to look at. And this [nomination] — I wasn't expecting this. I just didn't see it coming."
Times staff writers Ashley Lee, Carolina Miranda, Mark Olsen and Jen Yamato contributed to this report.
2019 Oscar nominations: See the full list of nominations »
Twitter: @joshrottenberg
Get the Indie Focus newsletter, Mark Olsen's weekly guide to the world of cinema.
You may occasionally receive promotional content from the Los Angeles Times.