Robin Roberts is gay: Thanks longtime girlfriend in Facebook post
Actress Ellen Page
came out
at Time to Thrive, an LGBT youth conference. "I'm tired of hiding," she said onstage. "I'm tired of lying by omission."
(Jay L. Clendenin / Los Angeles Times)
"Well, in all honesty, when you talk about 'the gay community,' you are talking about MY community," the "Game of Thrones" actor confirmed when asked about his large following among "bears" during an interview with fan blog Winter Is Coming in March 2014.
(Jerod Harris / Getty Images for Wired)
The "30 Rock" actor came out in a November 2013 interview with Out magazine.
"I just celebrated my nine-year anniversary with my partner," he
said
. "It feels like a nice time to be celebrating something like that, especially on the heels of the DOMA and Prop. 8 decisions."
(Kirk McKoy / Los Angeles Times)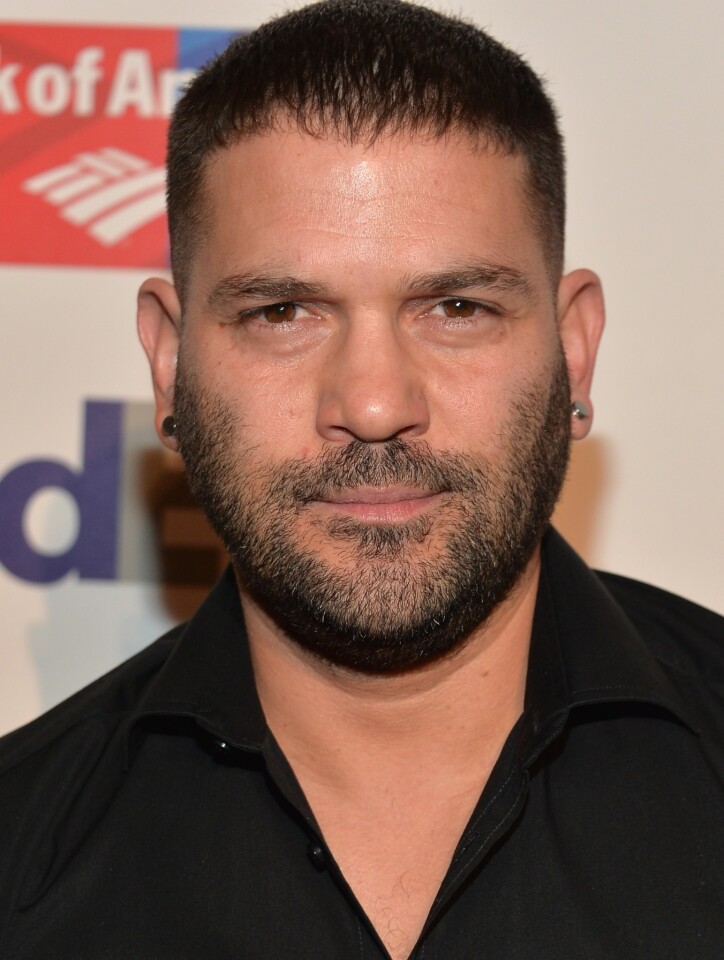 The actor said he hid his orientation because of his upbringing. "I went to school in the Bronx. I learned to constantly try to cover up the fact that I was gay. That facade of being somebody I'm really not just to protect myself definitely helped with acting," he told Out magazine in 2011.
(Alberto E. Rodriguez / Getty Images for NAACP)
Nineteen-year-old British Olympic diving bronze medalist Tom Daley revealed through a YouTube video that he's in a relationship with a man and has been since spring.
(Clive Rose / Getty Images)
"Touch" actress Maria Bello took to the pages of the New York Times in December 2013 to write an article headlined "Coming Out as a Modern Family," revealing the conversation she had with her son that led her to reveal her relationship with another woman, Clare.
(Adrian Sanchez-Gonzalez / AFP/Getty Images)
In a Facebook message to mark the end of 2013 and her recovery from a transplant for a rare blood disorder, "Good Morning America" anchor Robin Roberts came out as a lesbian by thanking her "long time girlfriend, Amber," among others.
(Jay L. Clendenin / Los Angeles Times)
Bob Harper, a personal trainer who appears on the television series "The Biggest Loser," came out publicly during an episode of the show to help a struggling contestant. "Being gay doesn't mean that you are less than anybody else. It's just who you are," he said.
(Adam Rindy)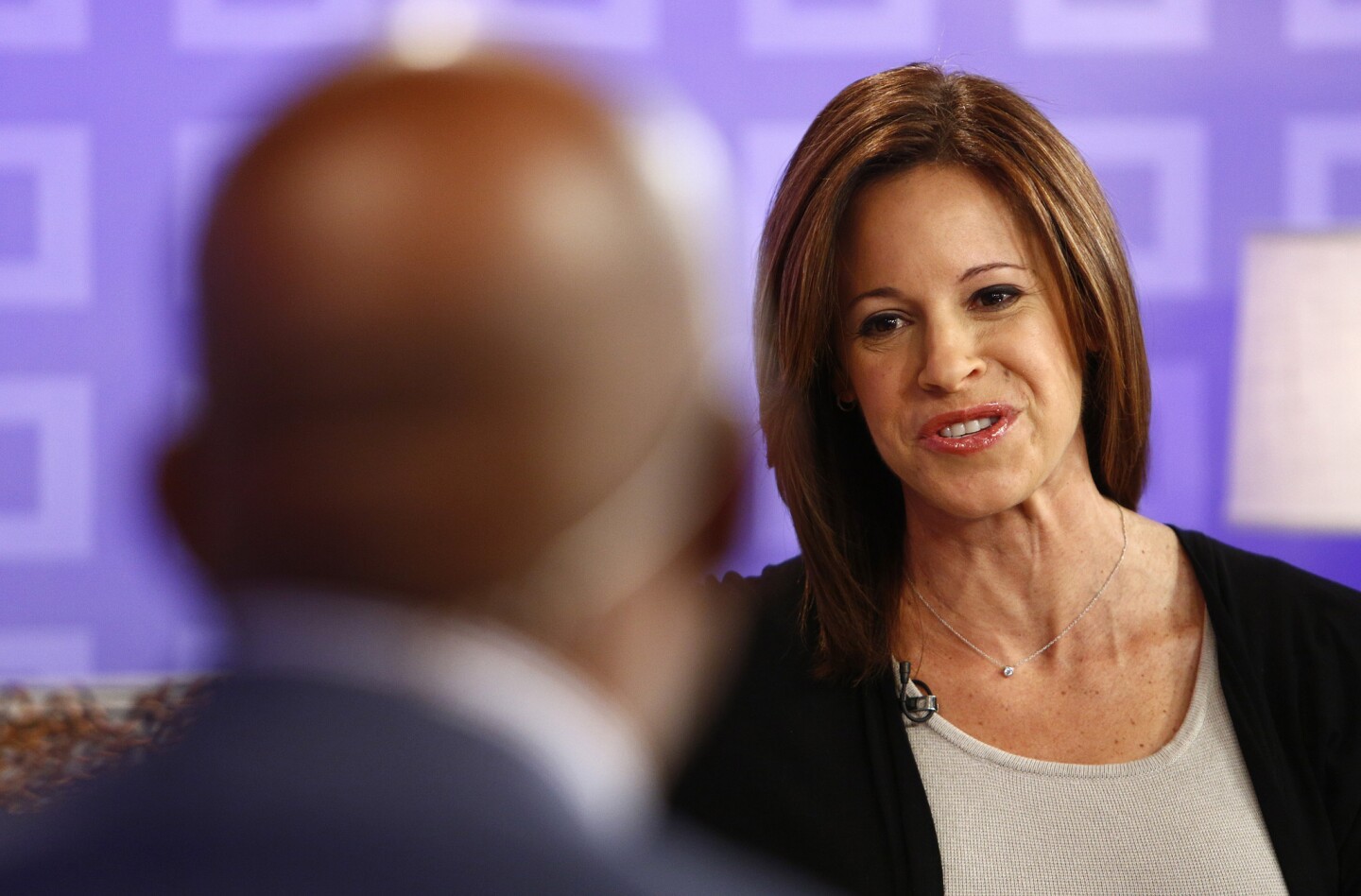 NBC's Jenna Wolfe and Stephanie Gosk not only announced that they were out on the March 27, 2013, episode of the "Today" show, they also announced they had been a couple for three years, were engaged and also expecting a baby girl together.
(Peter Kramer / NBC / Associated Press)
Well, gawwwly! "Gomer Pyle, USMC" and "The Andy Griffith Show" star Jim Nabors married his longtime partner, Stan Cadwallader, in Seattle in January. The relationship was never a secret, but the sitcom star had not come out publicly before.
(Ken Hively / Los Angeles Times)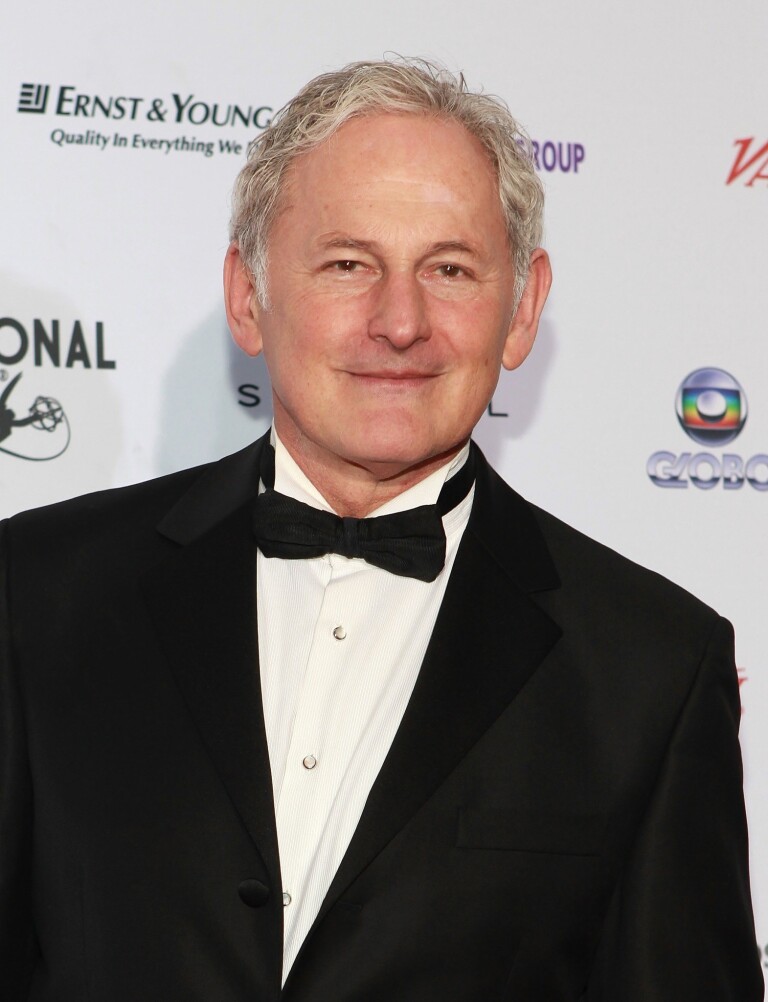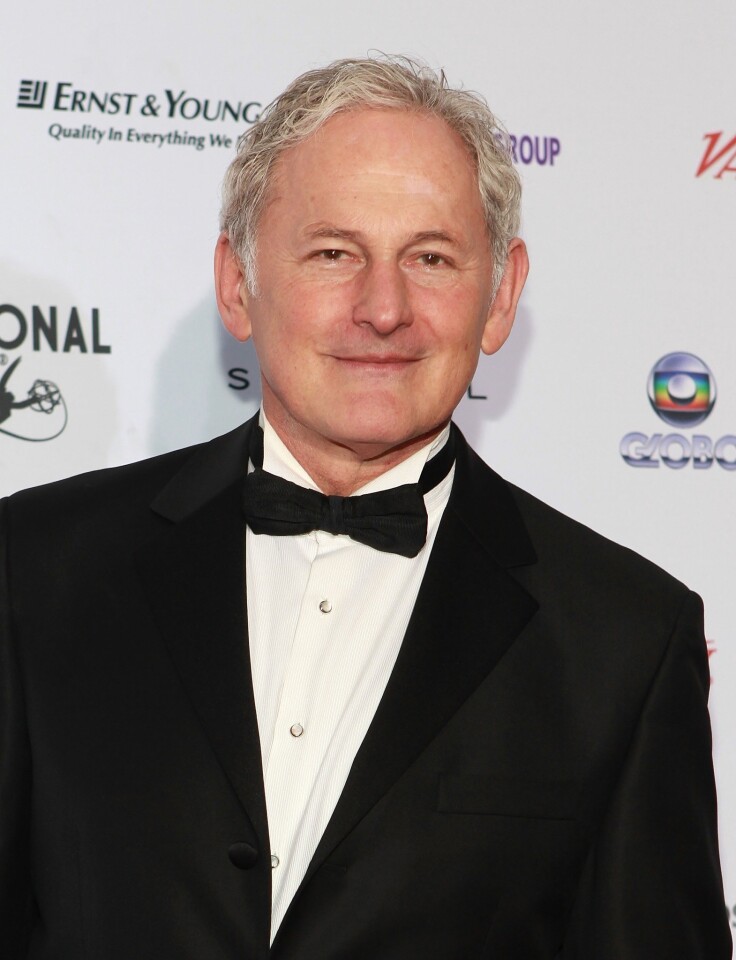 Actor Victor Garber confirmed his sexual orientation in a didn't-everyone-know-already way early in January 2013. In an April 2012 issue of Canadian magazine FYI Garber had mentioned his 13-year-relationship with partner Rainier Andreesen was one of his proudest achievements.
(Robin Marchant / Getty Images)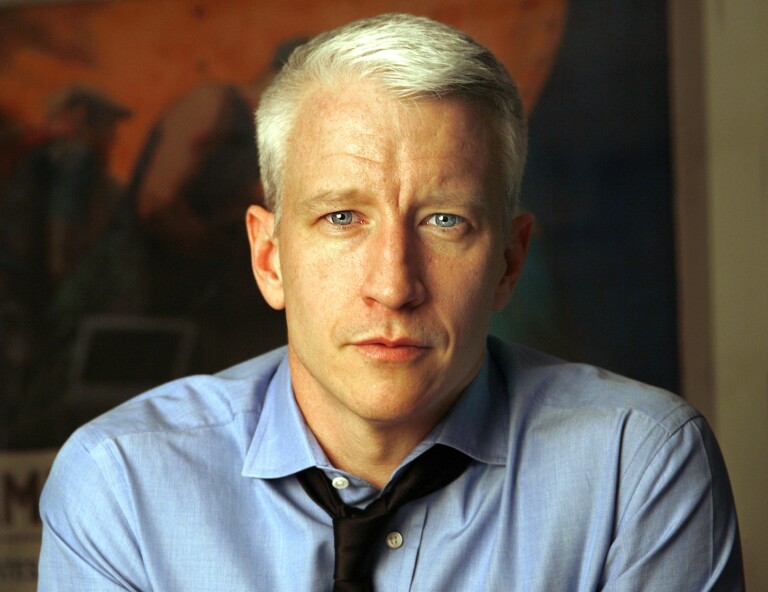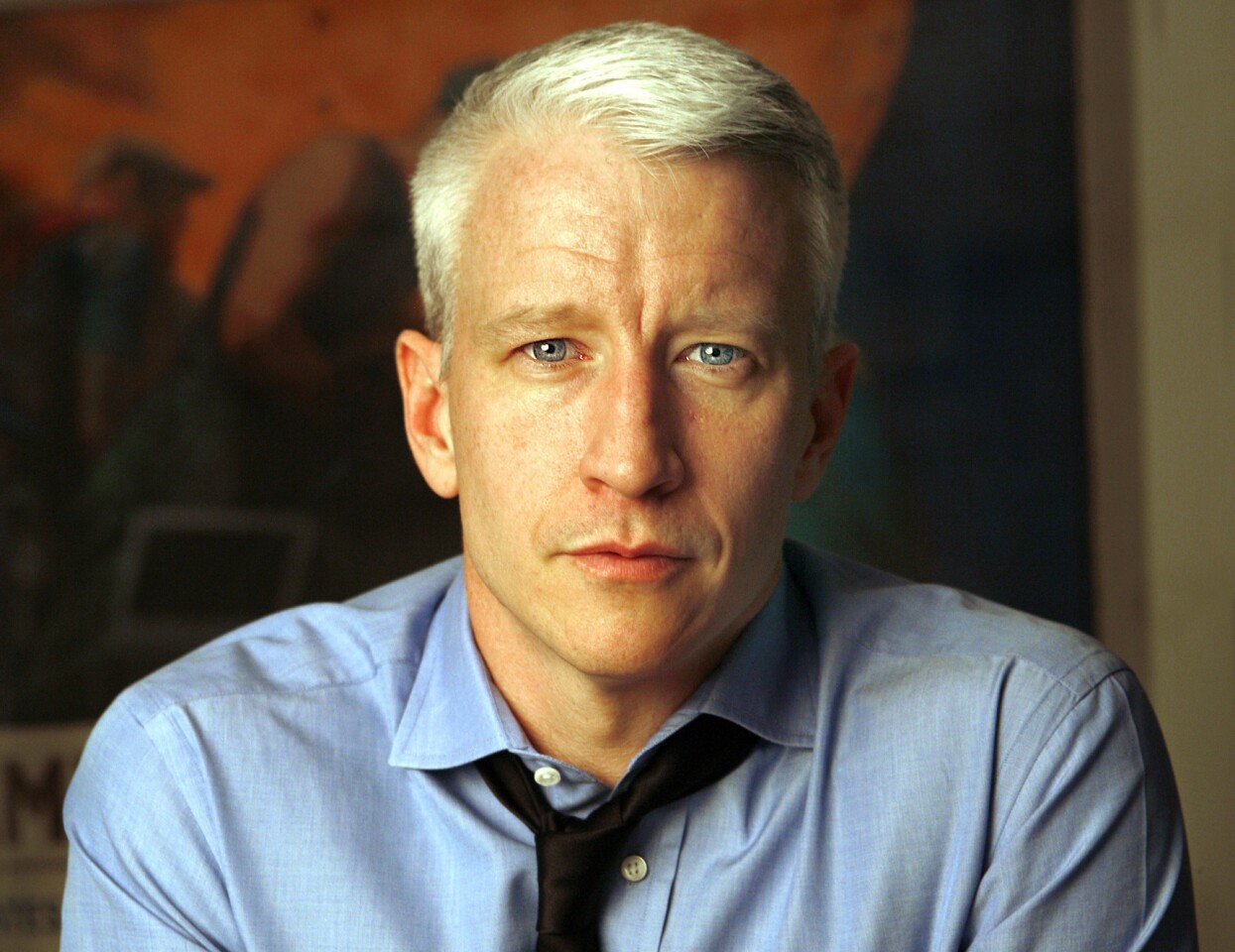 Until July, Anderson Cooper had never publicly confirmed he was gay, but he'd never denied it, either. Cooper's sexual orientation has long been an open secret, but it took an Entertainment Weekly cover story about gay celebrities to prompt the newsman to finally come out.
(Carolyn Cole / Los Angeles Times)
The New York Times broke the story quietly with one understated sentence. "The Normal Heart," it read, "resonated with him on a few levels: Mr. Parsons is gay and in a 10-year relationship, and working with an ensemble again was like nourishment, [Parsons] said."
(Allen J. Schaben / Los Angeles Times)
As Andrew Rannells began preparing to star as a gay man in the new NBC sitcom
"The New Normal
," he came out to Vulture.com in May.
(Joan Marcus)
Zachary Quinto came out to New York magazine, taking public ownership of his sexuality with the words "as a gay man."
(Al Seib / Los Angeles Times)
Actor Sean Maher came out to Entertainment Weekly in September 2011, saying,"This is my coming out ball. I've been dying to do this."
(Araya Diaz/Getty Images)
Jonathan Knight of New Kids on the Block, far right, came out as gay in 2011 when '80s songstress Tiffany said he was gay on the Bravo TV show "Watch What Happens: Live." Knight responded on the band's website, saying he is proud to be gay and has been open about it for more than 20 years.
(Glenn Koenig / Los Angeles Times)
Country singer Chely Wright was outed by online magazine Queerty, which speculated Wright would come out the day after the release of her new album and memoir in 2010. Wright's journey is examined in the documentary "Chely Wright: Wish Me Away."
(Kirk McKoy / Los Angeles Times)
British rapper Lady Sovereign came out in an April 2010 interview with Diva magazine.
(Lawrence K. Ho / Los Angeles Times)
Sara Gilbert, pictured here during the filming of "Roseanne," came out about her partner and her sexuality during a panel discussion for her CBS show "The Talk."
(ABC)
Ricky Martin ended years of media speculation when he published an open letter in Spanish and English to fans on his personal website.
(Eric Jamison / Invision/AP)
"Glee" star Chris Colfer came out to an "Access Hollywood" reporter in an interview in 2009.
(Kirk McKoy / Los Angeles Times)
Sean Hayes used the Advocate to break the news in a 2010 cover story.
(Al Seib / Los Angeles Times)
Rolling Stone magazine broke the news in 2009. Adam Lambert, the "American Idol" star, confirmed what many had been thinking, saying, ''I don't think it should be a surprise for anyone to hear that I'm gay."
(Irfan Khan / Los Angeles Times )
Singer-songwriter Brandi Carlile opened up about being lesbian during a 2009 interview with the Los Angeles Times. "I hope that somewhere in Small Town, USA, a 15-year-old kid looks to me as a role model the way I looked at the Indigo Girls and Elton John as role models," she said.
(Timothy Haitt)
Meredith Baxter told Matt Lauer of the "Today" show that she didn't want "some tabloid to take a story and make it up. ... So I wanted it to be in my own words."
( Valerie Macon / Getty Images)
Actress Wanda Sykes announced to a crowd she was gay at a same-sex marriage rally in Las Vegas in 2008. Sykes said she felt personally attacked by California's Proposition 8 that banned gay marriage, according to a New York Times article on the event.
(Kirk McKoy / Los Angeles Times)
People magazine broke the news about this "American Idol" star, who posed on its
cover
with his newborn child. "I cannot raise a child to lie or to hide things," he said.
(Charles Sykes / Invision/AP)
David Hyde Pierce's sexual orientation became public when the Associated Press reported that he moved to Los Angeles in the 1990s with his partner, Brian Hargrove.
(Paul Morse / Los Angeles Times)
Bloc Party musician Kele Okereke gave several interviews with gay-oriented magazines until more openly discussing his sexuality during a 2007 interview with the Guardian.
( Michael Robinson Chavez / Los Angeles Times)
Neil Patrick Harris came out with a statement to People magazine as "a very content gay man living [his] life to the fullest," saying rather than ignore speculation into his private life, he wanted to tell the public the truth.
(Liz O. Baylen / Los Angeles Times)
In a 2004 interview Cynthia Nixon told the New York Daily News she had "nothing to hide" about her relationships with women.
( Laura Cavanaugh / Getty Images)
Rosie O'Donnell came out during a comedy routine at a 2002 ovarian cancer benefit.
(Gary Friedman / Los Angeles Times)
The REM lead man, musician Michael Stipe, ended years of public speculation when he told Time magazine he was a "queer artist" during a May 2001
interview
. Prior to coming out he said he "was being made to be a coward about it," and was ready to tell the public the truth about his sexuality.
(Bryan Chan / Los Angeles Times)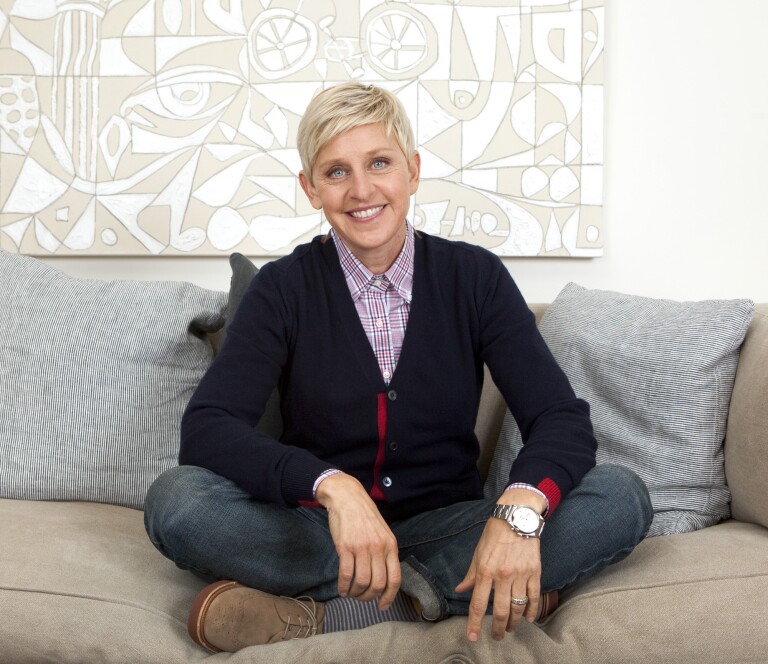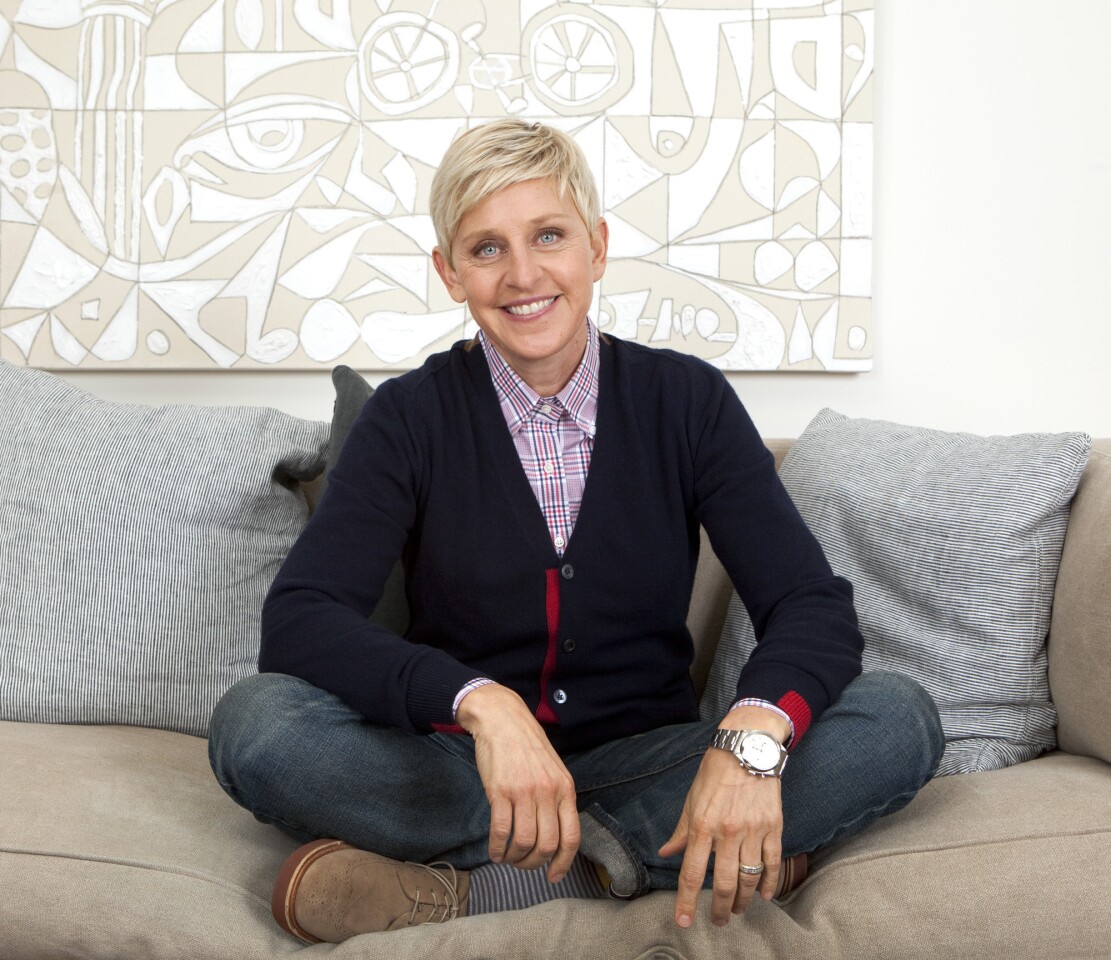 Ellen DeGeneres came out publicly with a Time magazine cover in April 1997. The headline: "Yep, I'm gay."
(Brian van der Brug / Los Angeles Times)
Musician Melissa Etheridge announced she was a lesbian during the January 1993 Triangle Ball — a gay and lesbian gala that celebrated the first inauguration of President Clinton.
(Manuel Balce Ceneta / AP )
Musician k.d. lang came out in 1992 to Advocate magazine. "There are so many different opinions on how to gain acceptance," she said. "I don't want to hurt my mother by coming out in the press. But at the same time I don't want to hurt [gay] culture, and it's like — what do you do?"
(Gina Ferazzi / Los Angeles Times)
Rupert Everett was openly gay early in his career, a decision he later told the Guardian may have hurt his burgeoning career. "It's not very easy," he said. "And, honestly, I would not advise any actor necessarily, if he was really thinking of his career, to come out."
(Evan Agostini / Getty Images)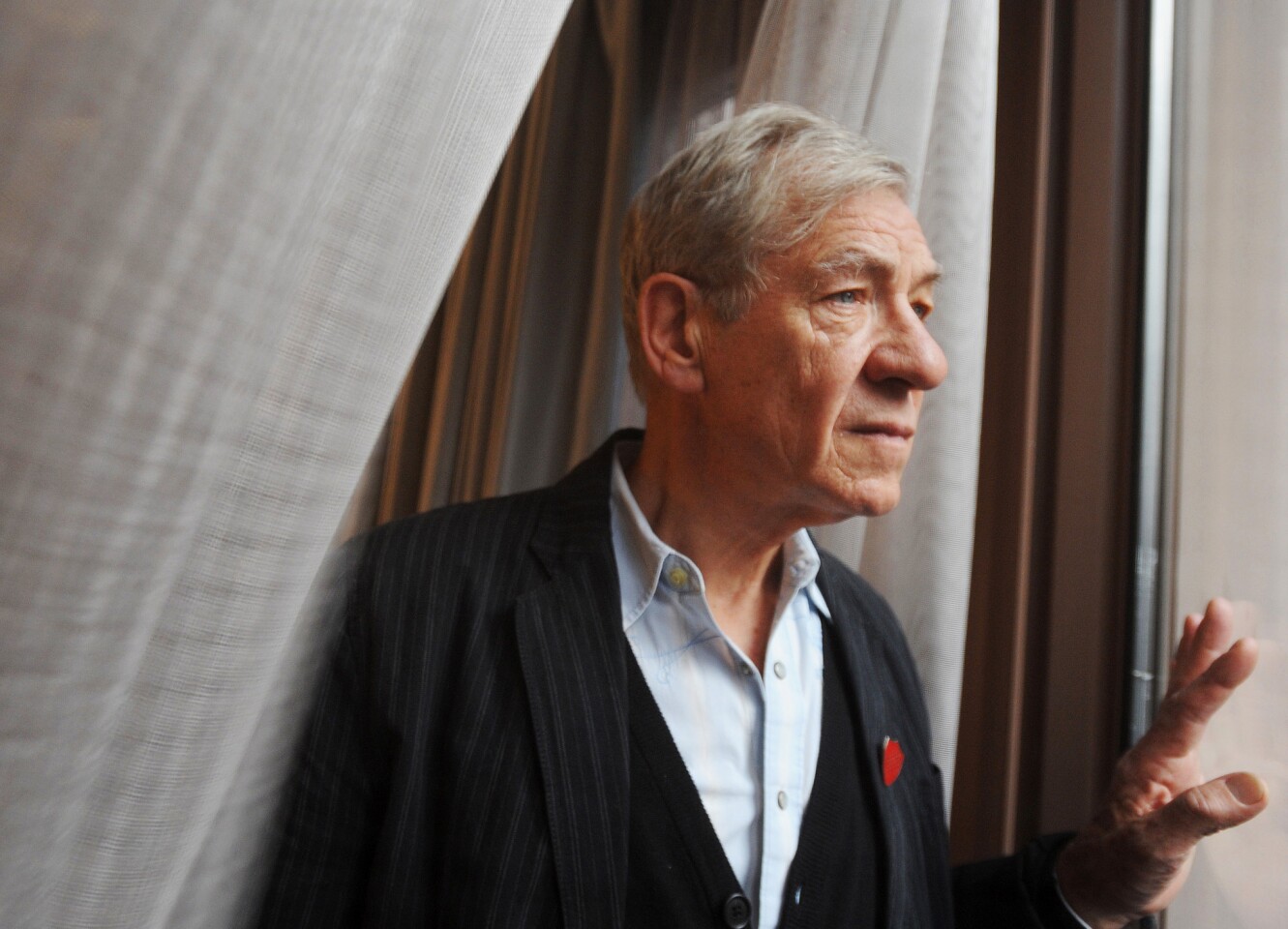 Actor Ian McKellen discussed his sexual orientation for the first time in
1988 on BBC Radio 3
when discussing the logic of a British bill that prohibited the "promotion of homosexuality."
(Jennifer S. Altman / For The Times)
Musician Elton John first came out as bisexual during a Rolling Stone "Elton John: It's Lonely at the Top" interview in 1976. It wasn't until after his second divorce in 1988 that he told Rolling Stone he was comfortable being a gay man.
(Michael Robinson Chavez / Los Angeles Times)
Many of Rock Hudson's Hollywood friends said they knew he was gay long before People magazine reported in 1985 that he was dying of AIDS. Even so, the article marked the first public confirmation of his sexual orientation, and Hudson's death is credited with humanizing people with AIDS.
(Los Angeles Times)
Robin Roberts has revealed that she is a lesbian, going public with the fact that she has been in a "longtime" same-sex relationship in a reflective message to fans.
The "Good Morning America" host publicly battled breast cancer in 2007 and was diagnosed with a rare blood disorder in 2012 that resulted in a bone marrow transplant and an ongoing health battle through 2013. On Sunday, the 53-year-old took to Facebook to share her gratitude to friends, family and fans, quietly outing herself and her girlfriend, Amber Laign.
In the post, Roberts shared a flashback photo of herself reuniting with her dog KJ and after reaching "critical milestone of 100 days post transplant" on Dec. 29, 2012.
PHOTOS: Gay celebrities: Who is out?
"At this moment I am at peace and filled with joy and gratitude," Roberts wrote in the message. "I am grateful to God, my doctors and nurses for my restored good health. I am grateful for my sister, Sally-Ann, for being my donor and giving me the gift of life.
"I am grateful for my entire family, my long time girlfriend, Amber, and friends as we prepare to celebrate a glorious new year together.
"I am grateful for the many prayers and well wishes for my recovery. I return every one of them to you 100 fold.
"On this last Sunday of 2013 I encourage you to reflect on what you are grateful for too. Wishing you a Healthy and Happy New Year. Peace, love, and blessings to all..XO"
PHOTOS: Cutest celebrity couples of 2013
This is the first public acknowledgment the "GMA" host has made regarding her sexuality.
Laign, a San Francisco-based licensed massage therapist, has been with Roberts for 10 years. The pair met through mutual friends, People magazine said.
Roberts' friends and co-workers have reportedly known about her sexual orientation for a long time, CNN reported.
"We love Robin and Amber, who we have all known for a long time," ABC News said in a statement of support issued Monday (via Buzzfeed). "We were so touched by Robin's Facebook message today and so thankful for all the loving support she has in her life."
The co-anchor went on hiatus from "Good Morning America" during her treatment but chronicled the tumultuous journey along the way. In July, the former ESPN journalist was given the sports network's Arthur Ashe Courage Award at the 2013 ESPY Awards, where she gave a moving yet upbeat speech about her health struggle. Laign reportedly attended the event with her, along with Roberts' sister.
Roberts, who made several appearances on "GMA" during her hiatus, returned to the show full-time in September. Earlier this month, she was named one of Barbara Walters' most fascinating people of 2013.
ALSO:
PHOTOS: Cringe-inducing celebrity stories of 2013
Jennifer Lawrence vs. Joan Rivers: 'Fashion Police' feud heats up
Kim Kardashian flaunts hand-painted Birkin handbag from Kanye West
Follow Ministry of Gossip @LATcelebs.
---
The complete guide to home viewing
Get Screen Gab for weekly recommendations, analysis, interviews and irreverent discussion of the TV and streaming movies everyone's talking about.
You may occasionally receive promotional content from the Los Angeles Times.