Ariana Grande is at the center of a mental-health discussion that began when she light-heartedly commented on Kanye West's latest Drake fracas, and continued as concerns mounted over the well-being of her ex-fiance, "Saturday Night Live" star Pete Davidson.
Davidson, who last year revealedhe had been diagnosed with borderline personality disorder, raised concern Saturday with a cryptic message on Instagram that seemed to allude to him being suicidal: "i really don't want to be on this earth anymore. i'm doing my best to stay here for you but i actually don't know how much longer i can last," he wrote in the since-deleted post, adding "all i've ever tried to do was help people. just remember i told you so." Many considered the message to be a cry for help in the months after his high-profile split from Grande and coming under fire for a poor joke about a wounded war vet.
The missive comes just two weeks after the 25-year-old called out online trolls for harassing him, and just as the embattled comedian commended West for speaking up about mental health on Saturday. The Grammy-winning rapper, who also grapples with mental health issues in the public eye, had blasted Grande for capitalizing on the episode to redirect attention to hers and Miley Cyrus' latest singles, "Imagine" and "War Is Over," respectively.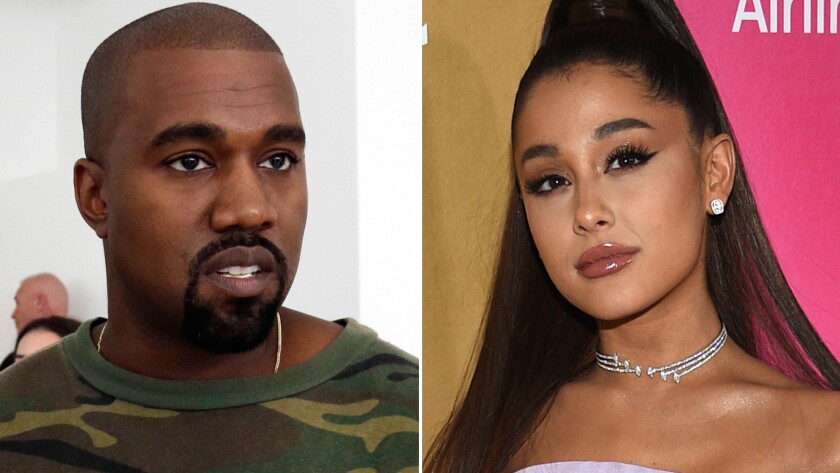 While West further elaborated on his issues, Grande chimed in, apologizing for her "insensitive" joke and for possibly triggering West, but she stood her ground on her agenda and as a champion of women.
"@kanyewest with all due respect, i don't need to use anyone to promote anything. period. i was making a comment ab what men were doing at the time vs. women. it was a joke which i understand now was probably insensitive. i apologize if i was in any way triggering and hope u feel well today," she wrote. (The reply has since been deleted.)
Shortly after that, Grande tweeted about her frustration with the internet, which has been unkind to her during an emotional year, and demanded that people "stop weaponizing mental health."
"Man i'm so sorry i told a dumb joke. i really didn't mean any harm," she tweeted. "All I want everyone to be healthy and happy. so desperately. please. my god," she wrote.
The Davidson situation continued to escalate, however, with his Instagram post. Shortly after, she appeared to direct a tweet to Davidson, saying, "I'm downstairs and I'm not going anywhere if you need anyone or anything." She added. "I know u have everyone u need and that's not me, but i'm here too."
According to TMZ, the pop star went to the 30 Rock building in New York to see Davidson while he was rehearsing for the evening's episode of "Saturday Night Live." The New York Police Department also received numerous calls from fans asking for a welfare check on the comedian, the site said. The Times has confirmed that Davidson was at work at "SNL" Saturday, but a spokesperson for the show declined to comment. Reps for Davidson did not respond to The Times' request for comment.
Meanwhile, the embattled Grande found herself at the center of an online firestorm in which critics were drawing comparisons to the death of her ex-boyfriend Mac Miller, who died of an accidental overdose in November, though a number were supportive of both Grande and Davidson.
Fans and friends tweeted about their concerns for Davidson throughout the day. Fellow "SNL" cast member Chris Redd tweeted, "Pass a little love to the people you love, today. And even more to the people you don't!"
Davidson's close friend, rapper Machine Gun Kelly, said he's on a plane to check on him. And "Two and a Half Men" star Jon Cryer, after relaying the information that he heard Davidson is accounted for at "SNL," said, "We are thinking of you, Pete. You are loved."
Pass a little love to the people you love, today. And even more to the people you don't!

— Chris Redd (@Reddsaidit) December 15, 2018
Am hearing Pete Davidson is at SNL and accounted for.

We are thinking of you, Pete.

You are loved.

(And just a heads up, when you finally turn on your cell, it's gonna go apeshit for a little while) https://t.co/erUaTcPSdw

— Jon Cryer (@MrJonCryer) December 15, 2018
im in the plane now on the way to see Pete. gonna make sure he's good, i promise. can't have my boy in the darkness like that.

— colson (@machinegunkelly) December 15, 2018
ALSO
'SNL' star Pete Davidson says he won't give in to online bullying; Ariana Grande chimes in
Pete Davidson breaks silence about bullying he's experienced this year
Pete Davidson makes light of Ariana Grande breakup at a stand-up gig
Ariana Grande and Julie Chen get trapped by the blame game
Ariana Grande and Pete Davidson reportedly end engagement
Pete Davidson faces fallout over war-wound joke, but he need not apologize to Dan Crenshaw
Ariana Grande celebrates her No. 1 album with an intimate fan show
Ariana Grande is breaking up with the internet after reported split from Pete Davidson
Follow me: @NardineSaad
---