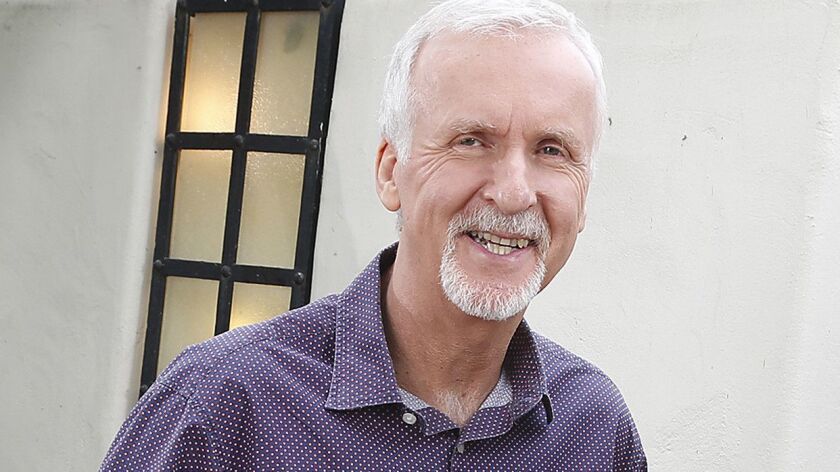 Director James Cameron graciously applauded "Avengers: Endgame" for outperforming his 1997 blockbuster, "Titanic," at the global box office, a feat even he recognizes poses a threat to his milestones.
In a late Wednesday tweet, the Oscar-winning director congratulated Marvel President Kevin Feige and the Marvel family for surpassing "Titanic's" $2.19 billion. By Thursday, "Endgame's" global box-office earnings stood at $2.3 billion.
After 'Avengers: Endgame': Everything we know about what's next for the MCU »
"An iceberg sank the real Titanic. It took the Avengers to sink my Titanic," Cameron tweeted, sharing a photo of the Avengers logo capsizing the historic cruise ship. "Everyone here at Lightstorm Entertainment salutes your amazing achievement. You've shown that the movie industry is not only alive and well, it's bigger than ever."
It's a change in tune for the sci-fi maestro, who not too long ago hoped for "'Avenger' fatigue."
Marvel's latest cinematic offering has been Hulk-smashing records left and right since it opened on April 26. The Walt Disney Co. film has continued to rack up worldwide receipts, making it the second-highest-grossing film of all time, with only Cameron's groundbreaking "Avatar" standing in its way. That 2009 film has amassed $2.79 billion at the global box office.
"Endgame" hit the $2-billion mark in 11 days of release, according to studio estimates, breaking "Avatar's" record of 47 days.
Can 'Avengers: Endgame' top 'Avatar's' box office record? Analysts say it has a shot »
It should be noted that Disney acquired the rights to Cameron's 3-D franchise in its landmark Disney-Fox merger this year and announced plans for all four of its sequels this week.
However, the release dates for the long-gestating sequels have been delayed, as the behemoth studio is alternating the films' holiday releases with those of its new "Star Wars" films, all but ensuring holiday box office domination for the next decade.
Follow me: @NardineSaad
---