Here's how Kevin Hart's Oscars debacle flamed out in such fast fashion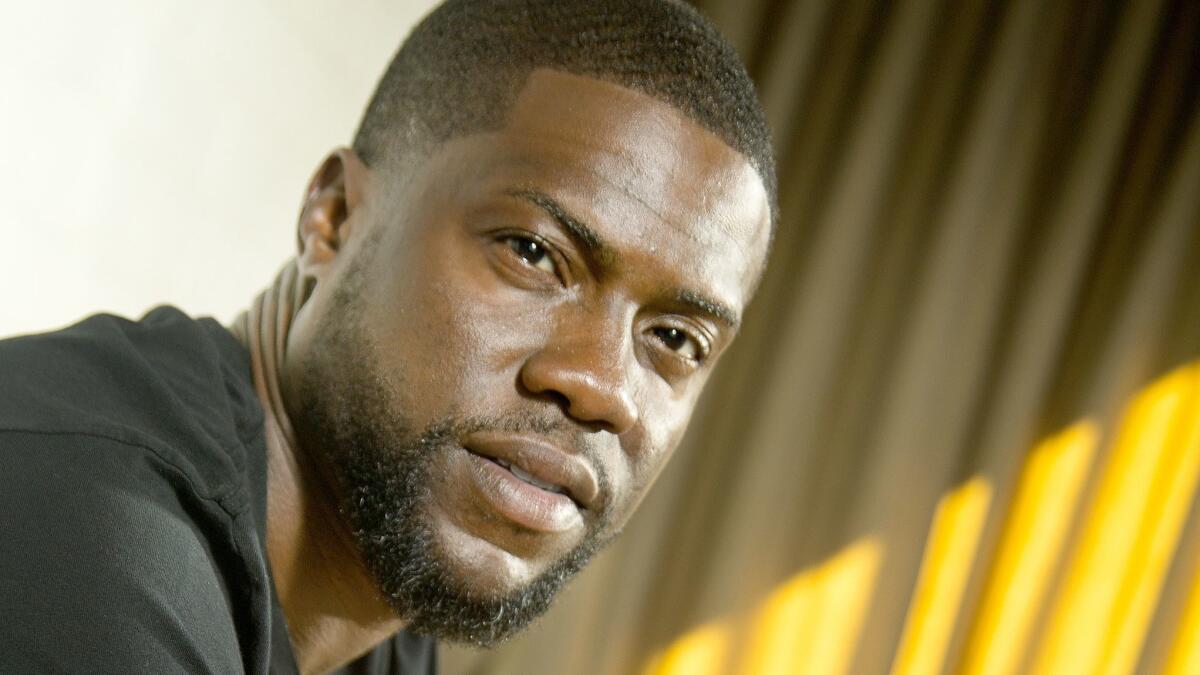 Comedian Kevin Hart's short-lived appointment to Oscars host fizzled out just as quickly as it was announced.
In a big week in entertainment news that included the lead-up to the Golden Globes and Grammy Awards nominations, the Academy of Motion Picture Arts and Sciences named Hart to emcee the 91st Academy Awards, a gig often considered one of the most difficult and thankless jobs in Hollywood.
But social media led to the actor's downfall, with old tweets and content dooming him. With the Oscars less than three months away, the academy is likely scrambling to find a replacement for the ceremony on Feb. 24.
Here's a breakdown of how it played out in such a blaze within a few days this week.
DEC. 4, 2019 | Hart announces he'll host, the academy confirms
"For years I have been asked if I would ever host the Oscars and my answer was always the same," Hart wrote. "I said that it would be the opportunity of a lifetime for me as a comedian and that it will happen when it's suppose to.
"I am so happy to say the day has finally come for me to host the Oscars. I am blown away simply because this has been a goal on my list for a long time … ."
The academy reposted Hart's Instagram message and later added its own: "Meet our new host."
DEC. 5, 2018 | Old homophobic content resurfaces
Critics pointed out that the comedian had a history of making homophobic remarks from 2009 and 2010, even delivering an extended joke about his fear of his son being gay during his "Seriously Funny" stand-up special, embedded below (warning: video contains offensive material and swearing). Hart reportedly started deleting old tweets after the Oscars announcement.
DEC. 6, 2018 | Hart addresses backlash
In an Instagram video that evening, Hart said his team called him to let him know people are upset about his old jokes. He then lambasted the critics for being negative.
DEC. 6, 2018 | Academy allegedly demands apology, Hart refuses
Hart revealed on Instagram that the academy was demanding he apologize for tweets that had bubbled up.
"I just got a call from the academy, and that call basically said, 'Kevin, apologize for your tweets of old or we're going to have to move on and find another host,'" Hart said in a video message. "I chose to pass. I passed on the apology."
In that same video, Hart insisted that he had already "addressed this several times" and that he had "moved on." He added that he was refusing to bow to any "internet trolls."
DEC. 6, 2018 | Hart steps down
After he said he was pressured by the academy to apologize for past homophobic comments, the comedian announced on Thursday night his decision to step away from hosting February's ceremony.
DEC. 7, 2018 | Hart quotes MLK
The comic's decision to step down prompted an array of mixed emotions on Thursday and Friday. And while he continued his stand-up tour in Australia, Hart seemingly addressed the backlash by quoting Dr. Martin Luther King Jr. on social media.
Meanwhile, Sarah Kate Ellis, president and CEO of the LGBTQ advocacy group GLAAD, suggested that Hart shouldn't have given up the gig.
"Hart's apology to LGBTQ people is an important step forward, but he missed a real opportunity to use his platform and the Oscars stage to build unity and awareness," she tweeted.
Get the Indie Focus newsletter, Mark Olsen's weekly guide to the world of cinema.
You may occasionally receive promotional content from the Los Angeles Times.