Commentary: Kevin Hart is out as Oscars host. And there are plenty of worthy replacements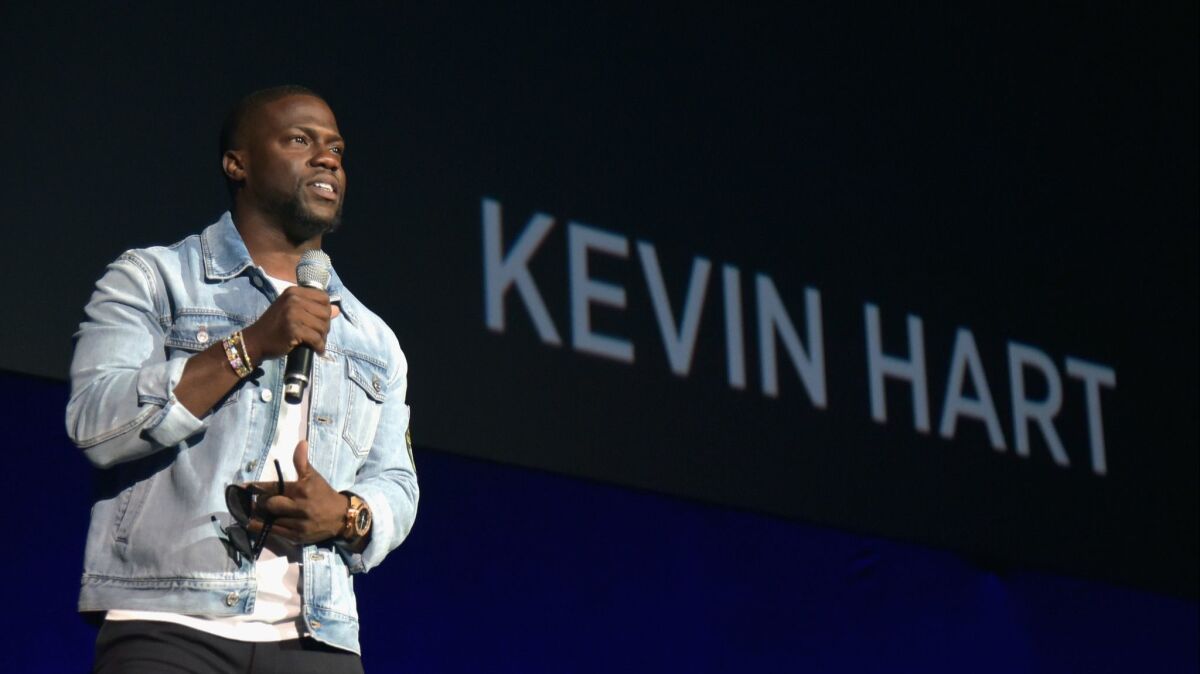 This week began without a host for the 91st Academy Awards, and now it appears to be ending the same way.
On Tuesday, Kevin Hart announced via Instagram that he would be hosting the 2019 ceremony, promising, "I will be sure to make this years Oscars a special one."
On Thursday night, Hart returned to Instagram to say that the academy was forcing him either to apologize for a history of homophobic remarks or decline the hosting gig.
Hart chose the latter.
Which leaves us here, one week into December, without an obvious front-runner for who could lead audiences through the perilous waters of Oscars night on Feb. 24.
Fortunately for the Academy, we have some ideas about five hosts who could shake things up.
Awkwafina and Tiffany Haddish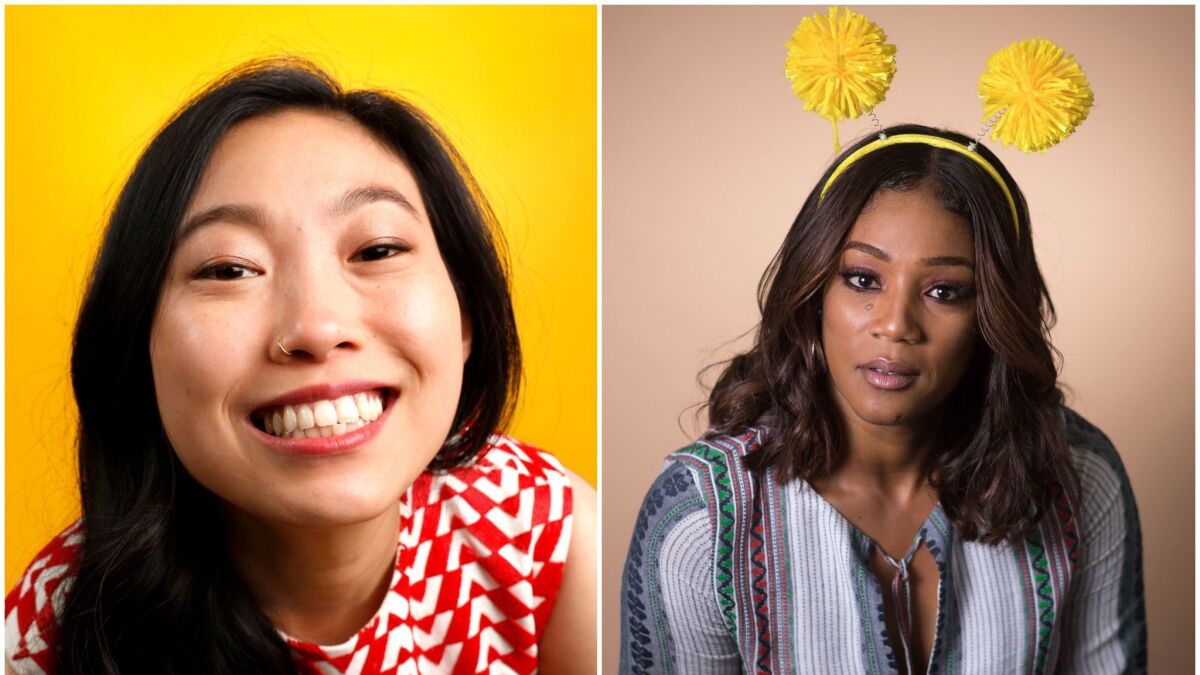 Haddish took the world by storm in 2017 and Awkwafina was hot on her heels this year, so why not make the most of their inherent cool factor and pair up the two hottest commodities in comedy?
The two are already rumored to be teaming up for a wholly unnecessary, yet deeply intriguing reboot of "21 Jump Street," so why not see a test run on film's most glorious night?
Haddish has already proved her hosting chops with the 2018 MTV Movie & TV Awards, and I'm sure she can show Awkwafina the ropes in no time.
The academy should seriously consider it. It's like letting James Franco and Anne Hathaway host — except, you know, good.
Maya Rudolph
Rudolph, the star of Amazon's "Forever" and "Saturday Night Live" alum, is not only comfortable in front of live, studio audiences, but the woman used to have her own variety show. It wasn't great, but the fact remains that she definitely had one!
In all seriousness, Rudolph is a gifted actress with a flair for performance. Her winning presenting job at last year's Oscars with Haddish sparked lots of online chatter about how the pair should host the next Academy Awards, so people are clearly in favor of the idea.
Plus, Rudolph's longtime partner, filmmaker Paul Thomas Anderson, is regularly nominated for Oscars, so she'll probably be at the ceremony anyway.
Leslie Jones and Kate McKinnon
"Ghostbusters" and "SNL" costars Jones and McKinnon make magic wherever they go. Whether it's on the small screen or large, the duo are forever making people — and each other — laugh.
So let's give them a new canvas for their brilliance. Jones is an avowed and enthusiastic fan of all things Olympics and pop culture, and McKinnon is, well, delightful.
Plus, just think of how much the show can have McKinnon in character as Ruth Bader Ginsburg, thanks to all the RBG content currently in the ether.
It has all the brilliance of Colin Jost and Michael Che hosting the Emmys, but with "SNL" cast members whom people like.
Melissa McCarthy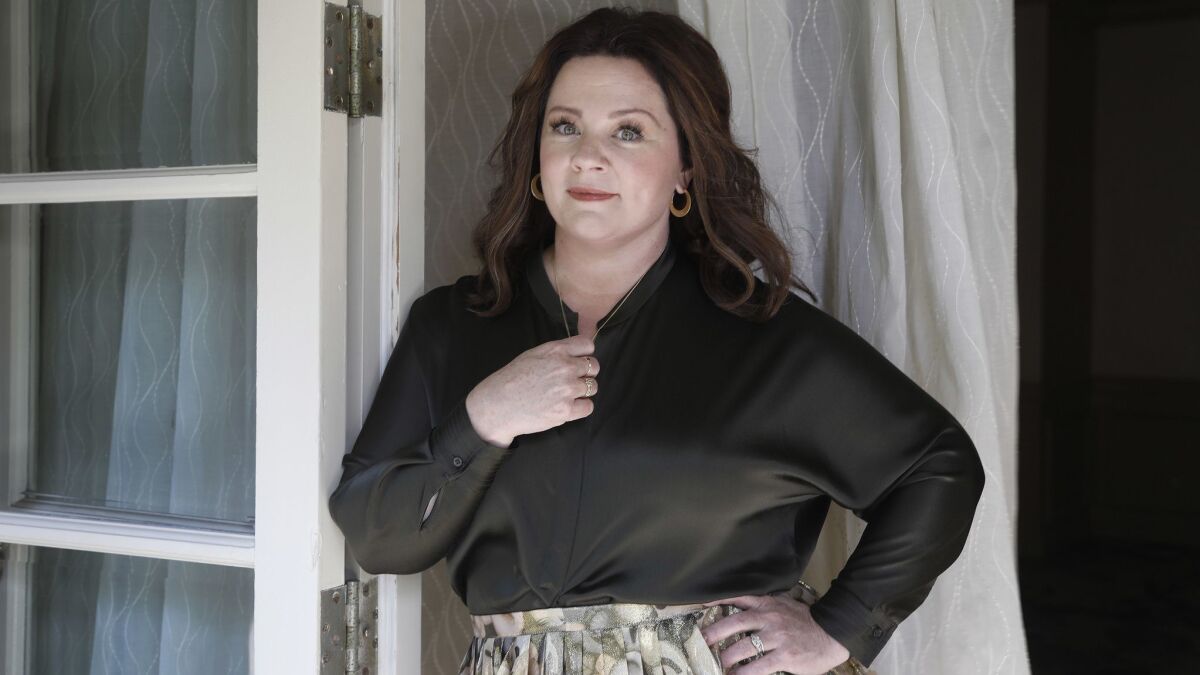 It's entirely possible that McCarthy will score her second Academy Award nomination this year for her lead actress performance in "Can You Ever Forgive Me?" That's not a hurdle to her hosting the ceremony — it's a convenience.
McCarthy is a brilliant physical comedian, which would come in handy when trying to play to both the people in the room at the Dolby Theatre and the audience at home.
And while McCarthy may not have the heat of Haddish, she's been around for long enough that she's a household name that won't spook viewers who otherwise might be muttering, "What's an Awkwafina?"
Gritty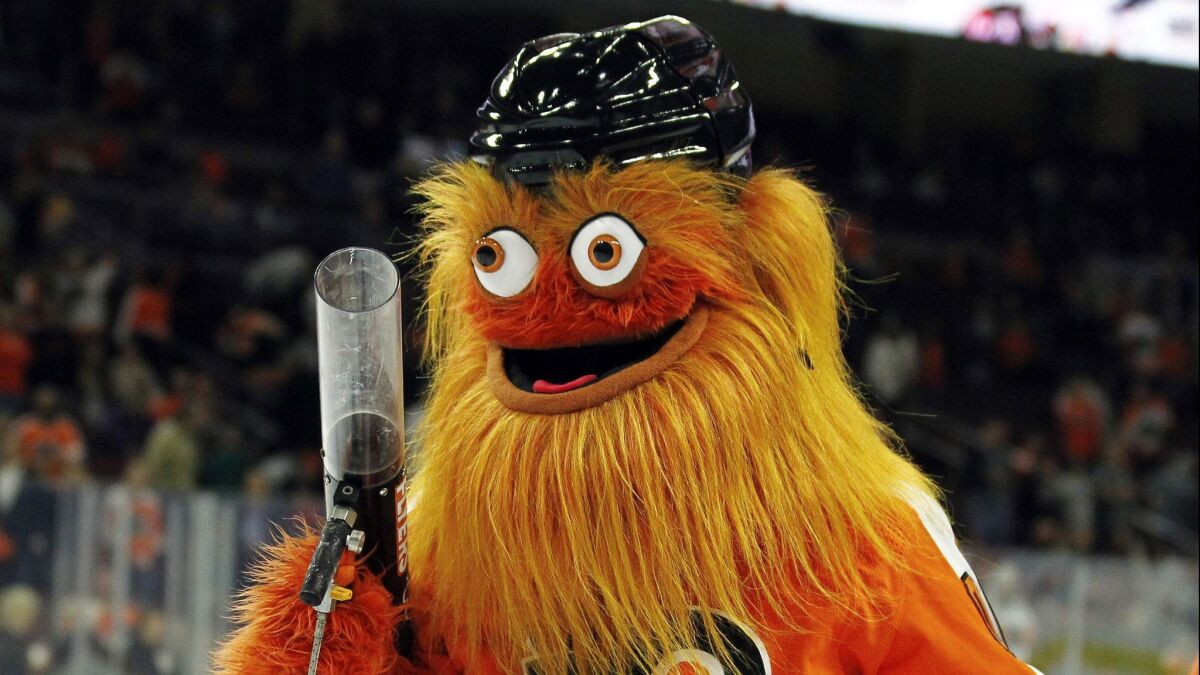 OK, so, hear me out.
You probably have a lot of questions, including who — or what — is Gritty? To that, I would reply, "Congratulations on not having Twitter." Also, I can explain.
In September, the Philadelphia Flyers introduced a new mascot, a fuzzy orange thing with googly eyes and a worthy and noble successor to the legacy of the Phillie Phanatic.
At first, the internet was horrified, but quickly grew to love the oversized goof, making him the center of memes and even incorporating him into the #resistance.
So that's Gritty in a nutshell.
Of course, internet popularity alone is not enough to host the Oscars, particularly when you consider that Gritty can't speak. But maybe it's time to expand our notion of what an Oscars host is and can be.
Maybe instead of a pithy song-and-dance number to open the show, an Oscars host could fire a T-shirt cannon into the audience.
And maybe instead of introducing presenters, an Oscars host could fire a T-shirt cannon into the audience.
And maybe instead of doing an uncomfortable stunt that incorporates unsuspecting regular people, an Oscars host could fire — I mean, I think you get it.
Couldn't be worse than hiring Seth MacFarlane again.
Get our L.A. Goes Out newsletter, with the week's best events, to help you explore and experience our city.
You may occasionally receive promotional content from the Los Angeles Times.