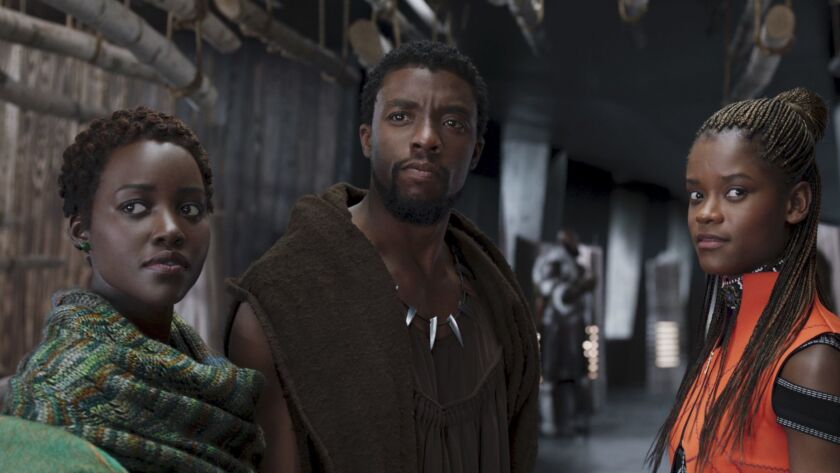 With the 91st Oscar nominations, the Academy of Motion Picture Arts and Sciences achieved a series of historical firsts and set up a few records to be broken.
Here's a look at how history was made Tuesday — or is poised to be made when the Academy Awards take place Feb. 24 — in some of the top races.
Marvel Studios earns its first best-picture Oscar nomination
Marvel's "Black Panther" appeared to break the superhero-film dearth in a marquee category by becoming the first comic book-based film to earn a best picture nomination. Ryan Coogler's crowd-pleasing blockbuster — and likely the catalyst behind the film academy's short-lived "popular film" whim — received seven nominations Tuesday, including that spot in the coveted best picture race, which has traditionally excluded superhero fare. With that, producer Kevin Feige scored his first nod.
FULL COVERAGE: Oscar nominations 2019 »
Netflix also received its first best picture nomination
The streaming giant, which has been disrupting traditional film and TV viewing habits for years, nabbed its first best picture Oscar nomination thanks to Alfonso Cuarón's "Roma." The artsy, subtitled film led the nominations Tuesday alongside "The Favourite," with 10 nods apiece.
As Mexico's official Oscar entry, "Roma" could also make history by being the first foreign-language film to go on to win best picture.
Spike Lee scored his first nomination as a director
Lee scooped up another Oscar nomination on Tuesday, but it was his first for directing. The "BlacKkKlansman" filmmaker, an outspoken critic of the film academy, was first nominated in 1990 for the screenplay of "Do the Right Thing." In 1998, his "4 Little Girls" was nominated for documentary feature. Lee also received an honorary Oscar in 2015.
And with "BlacKkKlansman's" positioning in the best picture category, Lee could also win for co-producing the film with Sean McKittrick, Jason Blum, Raymond Mansfield and Jordan Peele. Peele, McKittrick and Blum were nominated in the same category for "Get Out" last year, and Peele went on to win in the original screenplay category.
Unfortunately, no female director can say that it was an honor to just to be nominated this year because the academy completely shut out female filmmakers in the directing category — again.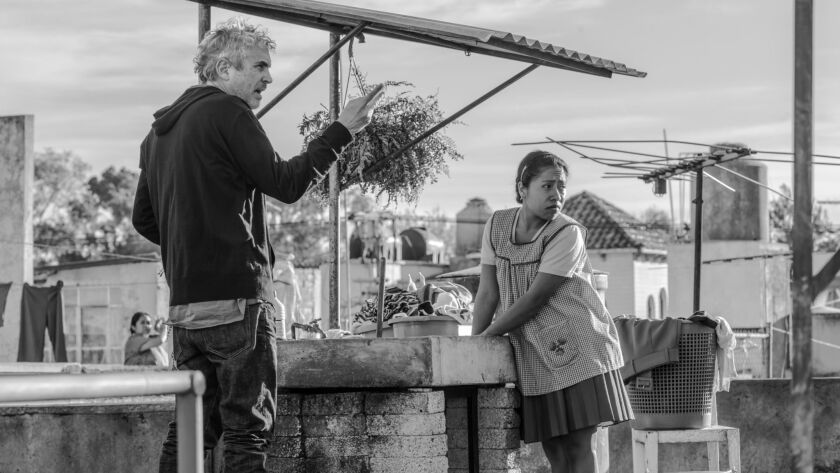 Yalitza Aparicio became the first indigenous woman nominated for best actress
The 25-year-old aspiring preschool teacher was nominated for her first Oscar for playing the domestic worker at the center of Cuarón's "Roma." Aparicio became the first indigenous woman to be nominated for lead actress, and just the second Mexican actress to be recognized in that category. (Salma Hayek was the first for her role as the titular painter in 2002's "Frida.")
"Roma" also scored a few other firsts, including first Latina woman for producing (Gabriela Rodriguez) and first person to be nominated for cinematography and directing in the same year (Cuarón).
Oscar nominations 2019: See the full list »
Glenn Close is now the most nominated living actor to never win an Oscar
"The Wife" star was nominated for an Academy Award for the seventh time on Tuesday for her role as Joan Castleman, a woman who finds that she can no longer endure her marriage to a Nobel Prize-winning author.
Her six prior nods were for "The World According to Garp" (1982), "The Big Chill" (1983), "The Natural" (1984), "Fatal Attraction" (1987), "Dangerous Liaisons" (1988) and "Albert Nobbs" (2011). Close, 71, stands as the most nominated living actor to have never won an Oscar. (Richard Burton also received seven nominations, and Peter O'Toole holds the record at eight nods with no wins.)
Meanwhile, "Vice" supporting actress Amy Adams remains on Close's heels in the unusual race by landing her sixth Oscar nomination. She also has yet to win.
Rami Malek joined the club of first-time-nominees
The "Bohemiam Rhapsody" star emerged as a front-runner when he won the best actor Golden Globe last month for his role as Queen frontman Freddie Mercury. The 37-year-old "Mr. Robot" star also has a Primetime Emmy to his name.
Malek's fellow first-time acting nominees include Aparicio and Marina de Tavira (both for "Roma"), Olivia Colman ("The Favourite"), Adam Driver ("BlacKkKlansman"), Sam Elliott ("A Star Is Born"), Richard E. Grant ("Can You Ever Forgive Me?") and Regina King ("If Beale Street Could Talk").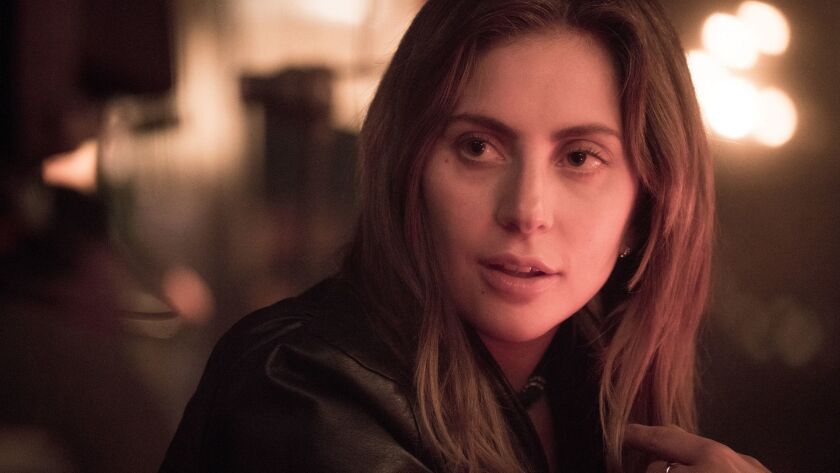 Lady Gaga became the second person to receive acting and song nominations for the same film
The "A Star Is Born" actress and musician was recognized as a lead actress and for the song "Shallow," which she co-wrote with Anthony Rossomando, Andrew Wyatt and Mark Ronson. Last year, Mary J. Blige was the first to receive the dual nomination for her work on the Netflix film "Mudbound."
Peter Ramsey became the first African-American director to be nominated for a feature-animation Oscar
"Obviously it's kind of mind-blowing to think of yourself as the first anything," the "Spider-Man: Into the Spider-Verse" co-director told The Times. Additionally, his Sony Pictures Animation film could break the Disney-Pixar winning streak that has dominated the animated feature category since 2012.
Sandy Powell has the most nominations for costume design of any living person
Powell, who was nominated for her costume work in both "Mary Poppins Returns" and "The Favourite," has earned 14 nominations (and has so far won three Oscars). The overall record in the category belongs to Edith Head with 35 nominations, according to the film academy.
Envelope Live 2018-19 awards season playlist
---