South by Southwest Film Festival, opening with Jordan Peele's 'Us,' will bring the unexpected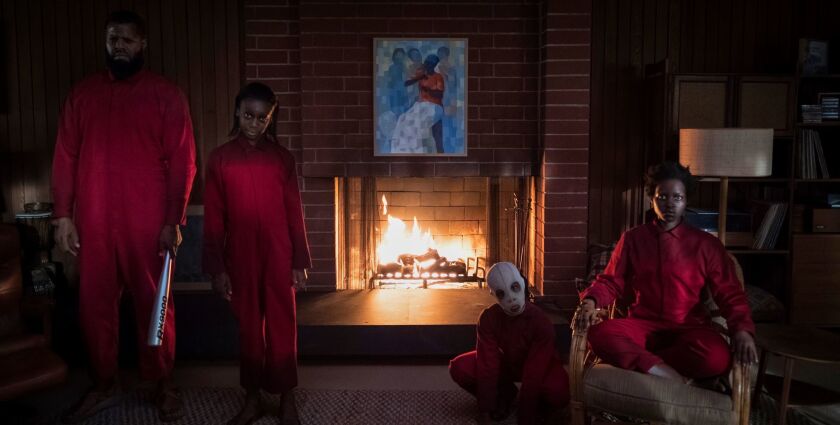 Having already established itself as a home for rowdy comedies, the South by Southwest Film Festival is now looking to lay claim as a destination for heady scares.
Last year's opening-night film, John Krasinski's alien-invasion family drama fright fest "A Quiet Place," played to a riotous response at the festival and went on to more than $188 million at the U.S. box office and awards season recognition including an Oscar nomination for sound editing.
This year's opening-night film, Jordan Peele's "Us," arrives as already one of the most anticipated films of the year. Peele's previous film as writer-director, "Get Out," took in more than $176 million at the U.S. box office, won Peele an Oscar for original screenplay and became a cultural phenomenon. The festival will close with another buzzy horror title: the world premiere of Kevin Kolsch and Dennis Widmyer's remake of Stephen King's "Pet Sematary."
"Us" arrives enshrouded in enigmatic secrecy. What little is known is that stars Lupita Nyong'o and Winston Duke play a couple who take their children on a summer vacation only to find themselves under siege by what appear to be doppelgängers of themselves.
Producer Sean McKittrick, coming off back-to-back best picture nominations for "Get Out" and "BlacKkKlansman," is pleased by the level of anticipation and conversation already surrounding the film.
"It's incredibly exciting that it's not just being seen as a horror film because it is much more than that," McKittrick said. "And Jordan is much, much more than a horror director.
"He is the ultimate filmmaker for walking that tight rope between genres within one movie. And that's what's exciting," McKittrick said. "Far too often, whether it's distributors or audiences, people need to peg a film as a certain thing. This film is horror, this film is drama or this film is a romantic comedy. The best films that I grew up on had a blend of all of them. And Jordan's kind of reinvented that and brought it to a modern audience."
Among the other anticipated films premiering at SXSW this year are Harmony Korine's "The Beach Bum," Lynn Shelton's "Sword of Trust," Chris Morris's "The Day Shall Come," John Lee Hancock's "The Highwaymen," Michael Dowse's "Stuber" and Olivia Wilde's "Booksmart."
Part of the film festival's freewheeling reputation comes from its rock-and-roll roots as an offshoot of the long-running music festival that has now grown to include many other events. But the fest has also long spotlighted comedy in a way that few other major festivals have.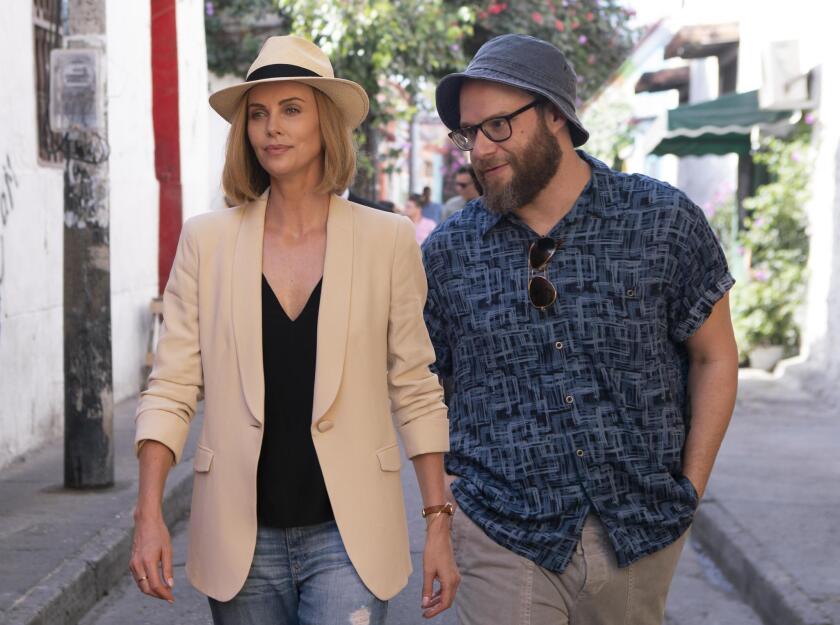 Seth Rogen and Evan Goldberg return to SXSW this year with two projects as producers: "Long Shot," starring Rogen and Charlize Theron, and "Good Boys," starring Jacob Tremblay.
Goldberg and Rogen have a long-standing relationship with the festival, having brought multiple projects over the years including "Blockers," "The Disaster Artist," "Preacher" and "Sausage Party."
With this history, you might think they'd feel assured of a warm reception from a like-minded audience — Rogen joked, "We're all big guys with beards. Just keeping it weird 24-7" — but that's not always the case.
"The truth is we need it. There's a lot of risk associated with it and it's nerve-racking and it feels anything but safe," said Rogen of unveiling new films at the festival. "You know, we try to make mid-budget original movies for theaters, which is not a thing that a lot of people are even trying to do anymore. And because of that we really need all the help we can get."
"South-by just feels raw and real in the best way possible, where real people give you real reactions," said Goldberg. "There are critics and there are normal people and it's just real; it feels like you get an honest reaction."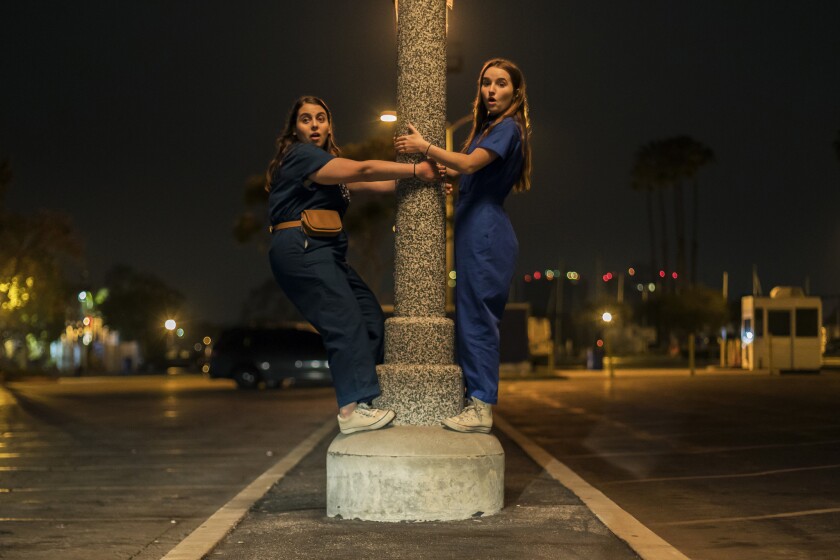 Olivia Wilde has likewise been at the festival numerous times but this year makes her feature debut as a director with "Booksmart," a story of high school friendship starring Beanie Feldstein and Kaitlyn Dever.
"My love for movies started with teen comedies," Wilde said, referring to movies such as "The Breakfast Club," "Dazed and Confused" and "Fast Times at Ridgemont High." "And I thought if I'm going to progress as a filmmaker in the same timeline as I progressed as a film watcher, I should start with what got me started; I should start with a teen comedy.
"If roles like this had been available when I was young, this would have transformed my experience as an actor. But really, most importantly, it would have transformed my experience as a teenager," she said. "I know that peers of mine have watched it and felt really nostalgic and said things like, 'Man, if this had been available for me, I would have had a happier adolescence,' which I totally understand as movies like this do help you get through life."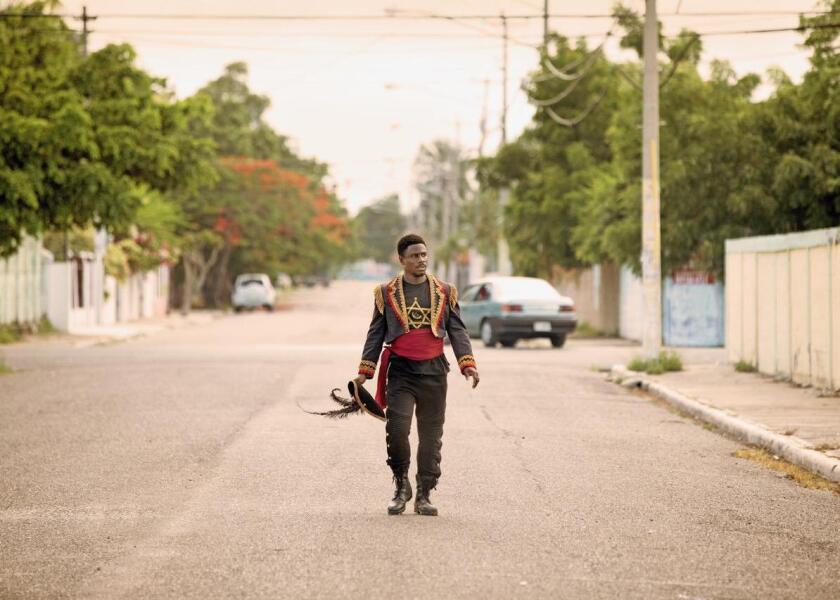 British filmmaker Chris Morris was previously at SXSW in 2010 with his acclaimed debut feature "Four Lions," a comedy about a bumbling domestic terrorist cell that provided an early spotlight for actor Riz Ahmed. Morris' follow-up feature, "The Day Shall Come," will have its world premiere at the festival this year.
"I think before we even started editing, I was thinking, 'This feels like a South by Southwest film.' And that was because I had such a good experience there last time," Morris said. "What really struck me was the combination of energy and intelligence."
Co-written by Morris and Jesse Armstrong, creator of the TV series "Succession," the new movie stars Anna Kendrick, Denis O'Hare, Danielle Brooks and newcomer Marchánt Davis in the tale of a Miami preacher who is unwittingly drawn into a complicated FBI plot that casts him as a revolutionary leader.
Despite being based on extensive research and a hundred real-life stories, Morris is quick to point out that the film is a comedy and cautions it is not intended as a grand statement on America.
"Anything is its own story," Morris said. "To try and refract even an entire village through one story would be a mistake, but a nation would be insane. 'I'm gonna sum up America in one film!' No."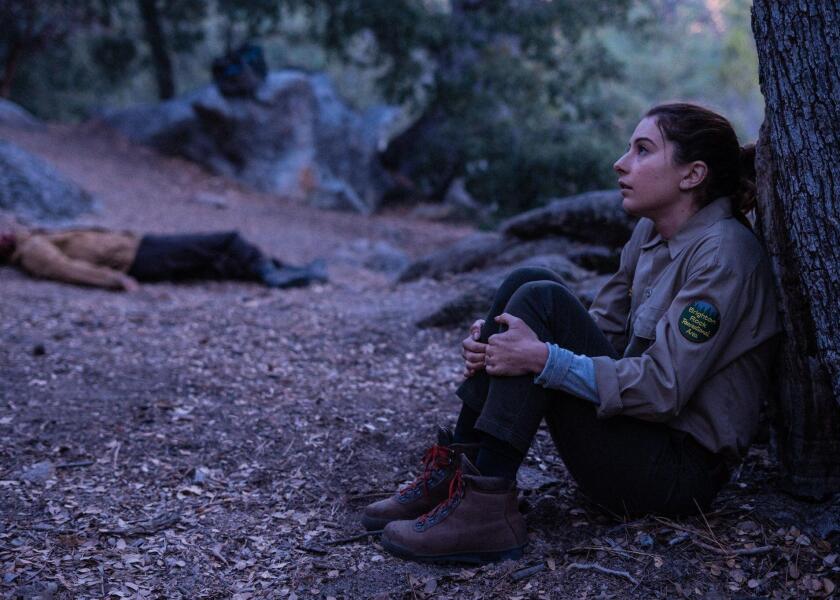 The South by Southwest festival has also long been a place for discovery of new talent. The festival's 2013 grand jury prize winner, "Short Term 12," featured a dynamic cast of rising talents that included subsequent Oscar winners Brie Larson and Rami Malek. Likewise, the 2016 SXSW premiere "Miss Stevens" featured then-unknowns Timothée Chalamet and Lili Reinhart, who have both gone on to much higher-profile projects.
Among films and talent poised for discovery this year are Alex Thompson's "Saint Frances," starring Kelly O'Sullivan; Emily Ting's "Go Back to China," starring Anna Akana; and Numa Perrier's "Jezebel," starring Tiffany Tenille.
Also ones to watch: Tyler Nilson and Michael Schwartz, who make their feature directorial debut with "The Peanut Butter Falcon." The pair wrote the movie about a young man (Zack Gottsagen) with Down syndrome who runs off from the assisted living facility where he lives in hopes of finding the wrestling school he obsesses over from old VHS tapes. Along the way, he meets a troubled young man, played by Shia LaBeouf, while being pursued by his caregiver, played by Dakota Johnson.
Nilson calls the duo "a couple nobodies who'd really never done anything," but they wrote the story for their friend Gottsagen to star in, crafting what they describe as an adventure story influenced by Mark Twain.
"I think we wanted this movie, even if it's only for 90 minutes, for somebody to go in there and feel like they're in a little bit of a different world and a little bit of a different time," said Schwartz. "And for us, Mark Twain had that, and it was funny and it was serious, and it was in a specific time and place that may or may not exist."
Another first-time feature director, Roxanne Benjamin, has already become a reliably inventive presence on the indie genre filmmaking scene as one of the creators of the "V/H/S" series and through her work as producer, writer and director on the anthologies "XX" and "Southbound." Benjamin's feature debut comes as writer-director of "Body at Brighton Rock."
The movie stars Karina Fontes as an inexperienced state park employee who finds herself stranded on a treacherous mountain trail. In describing the combination of suspense, adventure and psychological horror in "Brighton Rock," Benjamin referred to the young adult author Christopher Pike while also declaring the movie was "like Jack London for girls."
Although South by Southwest has become known for spotlighting comedy and, now, horror, the truest hallmark of the festival may actually be an indescribable, idiosyncratic blend of genres.
As Benjamin put it, "I'm honestly very interested to see how people respond to this movie because it's much more of its own weird beast. Which is another reason why I'm really glad that South-by programmed it — I feel like their audience is a good place for weird beasts."
SIGN UP for the free Indie Focus movies newsletter »
Follow on Twitter: @IndieFocus
---
The complete guide to home viewing
Get Screen Gab for weekly recommendations, analysis, interviews and irreverent discussion of the TV and streaming movies everyone's talking about.
You may occasionally receive promotional content from the Los Angeles Times.