B.B. King was poisoned, two of his daughters say; investigation begins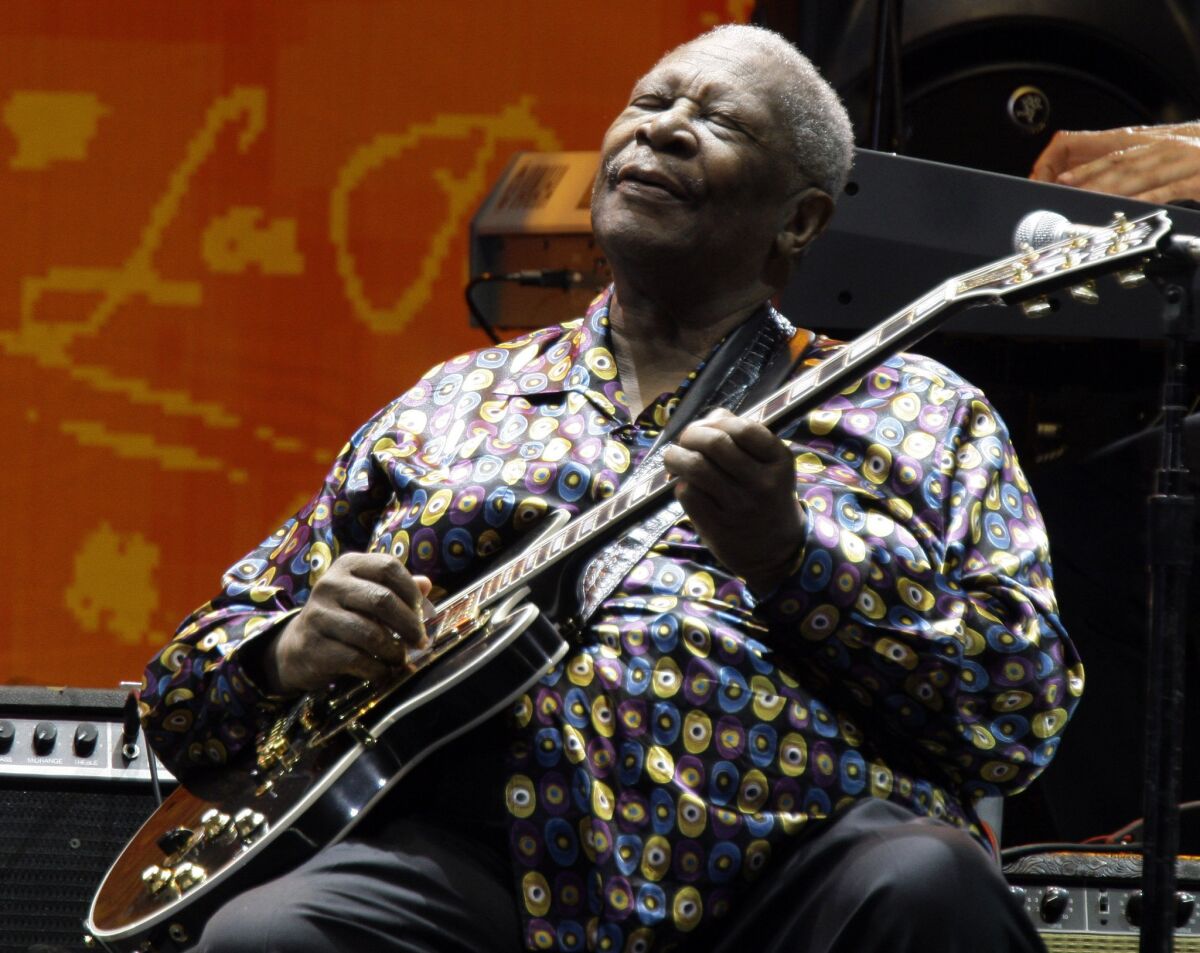 On May 14, the music world shook with news of the death of storied blues guitarist B.B. King. Now, two of his daughters are claiming the 89-year-old died as a result of poisoning.
In two separate affidavits filed in Clark County, Nev., over the weekend, Karen Williams and Patty King named King's longtime business manager, Laverne Toney, and his personal assistant, Myron Johnson, in allegations that medication was administered to King to induce diabetic shock. Using identical wording in documents provided to CNN by their legal representatives, the statements cite "the administration of foreign substances by unlicensed and unscrupulous characters" as the cause of the guitarist's death.
The Clark County coroner's office took to Twitter on Monday, writing: "Our coroner takes jurisdctn over #BBKing body, performs autopsy.... Homicide investgtn w/ @LVMPD."
County coroner John Fudenberg told CNN that initial autopsy results found "no evidence to substantiate the allegations." King's body was moved from the mortuary to the coroner's office for examination on Sunday, and full results are expected in six to eight weeks.
Toney dismissed the daughters' claims, telling the Associated Press: "They've been making allegations all along. What's new?" In a statement, lawyers for King's estate also called the claims "ridiculous."
Shirley King, another daughter of the blues legend, told the Los Angeles Times she was upset that private family affairs had become so public.
"All of this has gone into something that [B.B. King] never would have done to anybody," she said, describing her father's private, kind nature.
Shirley King said she hopes fans can ignore the drama being played out in the media and remember her father for the talented, caring man he was. "That's what's important," she said.
A 15-time Grammy Award winner, B.B. King died under hospice care in his Las Vegas home. A public viewing was held in Las Vegas on Saturday, and King's memorial service is scheduled for Friday in Mississippi.
Staff writer Ryan Parker contributed to this report.
Follow me @chrisbarton on Twitter for more music news.

ALSO:
The story behind B.B. King's beloved Lucille
Five tracks to hear beyond 'The Thrill Is Gone'
B.B. King on dying: 'I pray to God it'll happen one of three ways'
Tributes pour in for B.B. King
---
Your essential guide to the arts in L.A.
Get Carolina A. Miranda's weekly newsletter for what's happening, plus openings, critics' picks and more.
You may occasionally receive promotional content from the Los Angeles Times.