What's funny now? Three ways of looking at comedy's shifting landscape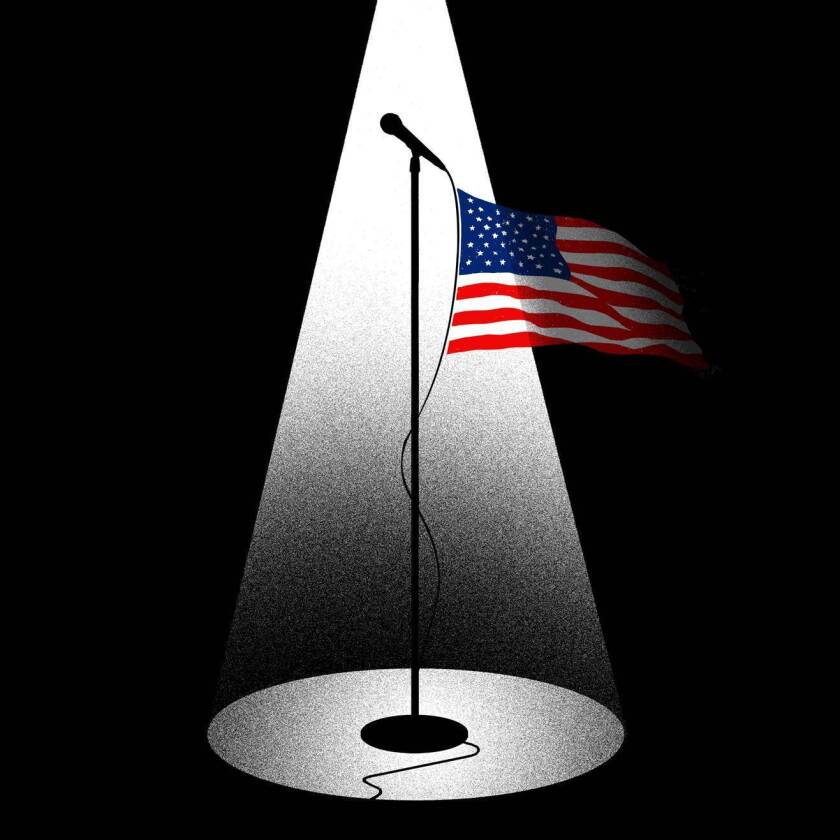 Comedians have never been more willing to get political at the mic. But as Roseanne Barr, Kathy Griffin and Kevin Hart know, not everything goes. In a charged climate, where is the line? And in the era of #MeToo, our ideas of who deserves to be a punchline have changed. Women as varied as Marcia Clark and Monica Lewinsky are being reconsidered as heroes. As big money collides with changing gender and race dynamics, plus volatile social media, some of comedy's gatekeepers are finding that comedians are self-censoring. Lorraine Ali, Meredith Blake and Jeffrey Fleishman take a look at the shifting landscape beneath comedy's seemingly golden era of political comedy.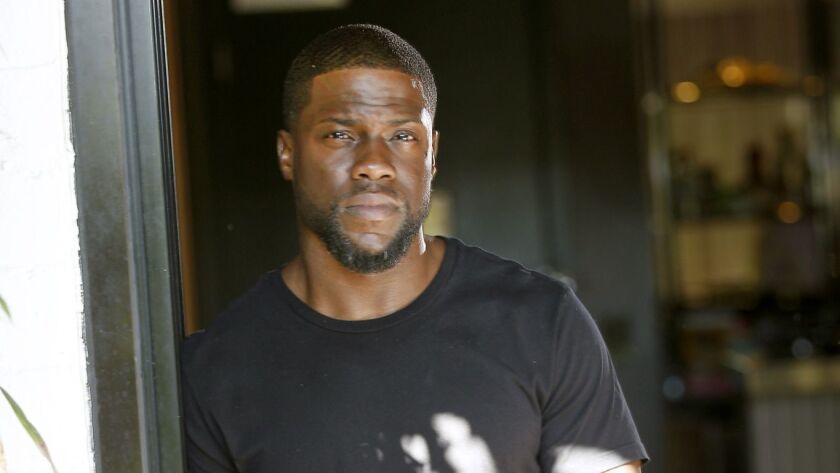 By LORRAINE ALI
The more extreme the picture on Capitol Hill, the more extreme comedy about America's seat of of power has become. While the role of congenial late-night host has largely morphed from witty entertainer to sharp-tongued political satirist, cage-rattling comedians with series and specials on HBO, Netflix and Comedy Central have had to outmaneuver already absurd headlines to get laughs.
They're flipping a convention as old as television — that comics appealing to a wide, national TV audience should tread lightly around Beltway topics for fear of offending viewers … It's a far cry from the days when getting political on terrestrial TV meant Jay Leno joking about Barack Obama's oversize ears, Conan O'Brien making fun of George W. Bush's inability to pronounce "nuclear" and David Letterman strategically pausing when using "Bill Clinton" and "blue dress" in the same sentence. ...
But that doesn't mean comedians have a clear playing field. Just ask Kathy Griffin or Roseanne Barr. Or Kevin Hart.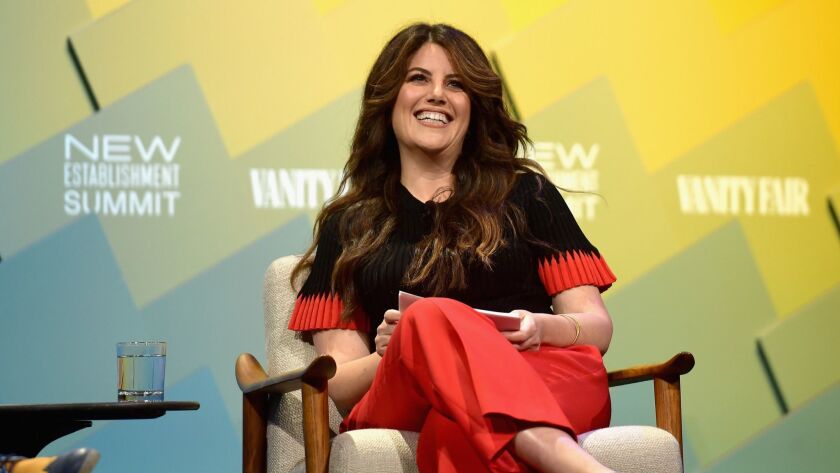 By MEREDITH BLAKE
The woman once vilified as a "young tramp" by Rep. Charles Rangel, a "little twerp" by Betty Friedan and a "homewrecker" by Bill Maher is now being treated sympathetically — even celebrated — by the culture that gleefully trashed her.
And she's not alone.
Tonya Harding, Marcia Clark, Lorena Bobbitt, Anita Hill: Other women reviled and ridiculed in the 1990s have been recast as unlikely pop culture heroines and seen their lives, once fodder for tawdry tabloid sagas, deemed worthy of prestige TV series and Oscar-baiting biopics.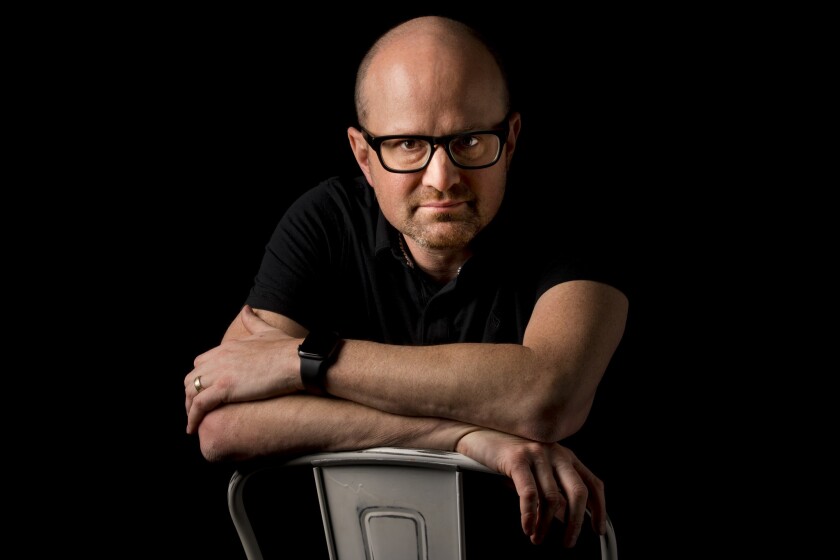 By JEFFREY FLEISHMAN
Paydays have been propelled by a growth in comedy clubs and streaming platforms, notably Netflix, which is increasingly showcasing emerging and international comics. But the big money is colliding with a post-#MeToo era of political correctness and changing gender dynamics when comics, those boundary-pushing voices reverberating through the national sub-consciousness, are navigating new and delicate terrains.
"I got a call this weekend from a comic I won't name," says Brian Volk-Weiss. "He says to me, 'Hey, man, we gotta take that one little line out, now that this Brett Kavanaugh/Christine Blasey Ford [congressional hearing] happened. You know, that joke I alluded to about rape.' I told him he didn't make a pro-rape joke. It was an anti-rape joke. But in his mind, he's thinking, he's a white dude in his 40s. He didn't want social media going crazy. People are starting to self-censor."
He adds: "I don't think we've lost our sense of humor, but I think we are sensitive to issues we weren't sensitive to in the past or are overly sensitive. That's changed comedy."
---
The complete guide to home viewing
Get Screen Gab for weekly recommendations, analysis, interviews and irreverent discussion of the TV and streaming movies everyone's talking about.
You may occasionally receive promotional content from the Los Angeles Times.