'American Idol': Why Fox is axing the show after 15 seasons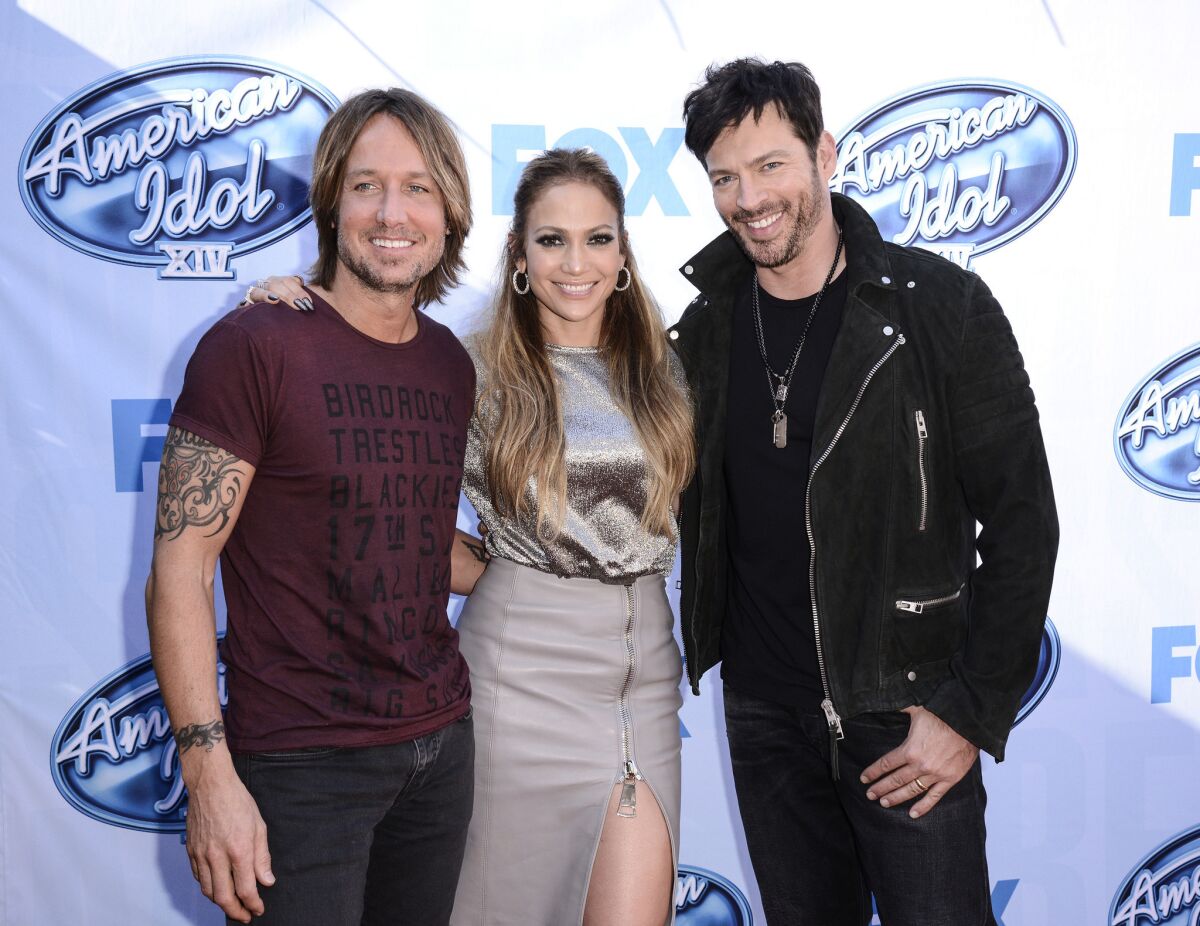 It may seem hard to remember now, but a few years ago "American Idol" was such a huge hit that a rival TV executive called it a "monster" that should be killed.
That wish has now been granted. Fox announced Monday that it will pull the plug on the singing competition after the 2016 season.
"It was not an easy decision," said Dana Walden, chairman and chief executive with Gary Newman of Fox Television Group. Fox is planning a celebratory swan song for the show when it returns in January.
FULL COVERAGE: Saying farewell to 'American Idol'
Fox executives had long vowed that "Idol" could run for years, like "Survivor" or "The Amazing Race."
But a combination of factors conspired to seal "Idol's" fate, including faster-than-expected ratings burnout, competitive pressures, advertiser defections and changing audience tastes.
<p>&ldquo;American Idol&rdquo; will be canceled after its 15th season. A number of reasons, including not-so-hot ratings, various competition and new blood might have been contributing factors. Don&rsquo;t worry, Twitter users chimed in with their t
"Idol" was the No. 1 show on TV for a record-breaking eight consecutive seasons. The Tuesday performance shows during the 2006 season hit an eye-popping series-record average of 31.1 million total viewers, according to Nielsen.
But even before judge Simon Cowell -- the acerbic star of the original incarnation -- left at the end of Season 9, the fire was cooling. The 2014 season failed to draw even 12 million total viewers overall.
Part of the problem was competitive. NBC premiered "The Voice," a rival singing-competition show, in April 2011 and it quickly became a hit. Fox contributed to the problem itself by scheduling Cowell's own "Idol" rival, "The X Factor," starting in fall 2011. The glut of such shows split the fan base and resulted in audience fatigue.
As viewers drifted away, advertisers began to lose interest too. In 2009, "Idol" was the No. 1 ad buy on TV, with 30-second commercials fetching more than $600,000. There were also lucrative partnerships with big sponsors such as Ford and Coca-Cola. But Coke announced in December that it was pulling out of the show after years of having its branded cups featured prominently on the judges' table.
The first decade of the new millennium was a golden age for reality TV, as "Idol," "Survivor" and other shows dominated the headlines. But in the last few years, viewers have begun devoting far more attention to dramas such as "The Walking Dead," making the weekly hand-wringing over who might get voted off a reality show seem passe. Viewers increasingly prefer the ability to tune into shows when they want, on demand, rather than being beholden to a network schedule.
But by announcing a swan song to "Idol," Fox might be able to get one nice last ride.
"It will allow them to market the show better for the last year," said Brad Adgate, an analyst for Horizon Media in New York. "Bring back former contestants, old judges, etc. Which they couldn't do if they decided to suddenly cancel it."
What do you think of "Idol" going away?
Twitter: @scottcollinsLAT
MORE:
'American Idol': The slow fade of an instant hit
Our first review of 'American Idol': This show could use a gong for everyone
From the Archives: Some 'American Idol' thoughts from Simon Cowell in 2002
Get our L.A. Goes Out newsletter, with the week's best events, to help you explore and experience our city.
You may occasionally receive promotional content from the Los Angeles Times.