TV This Week Aug. 10 - 16: 'Legends' on TNT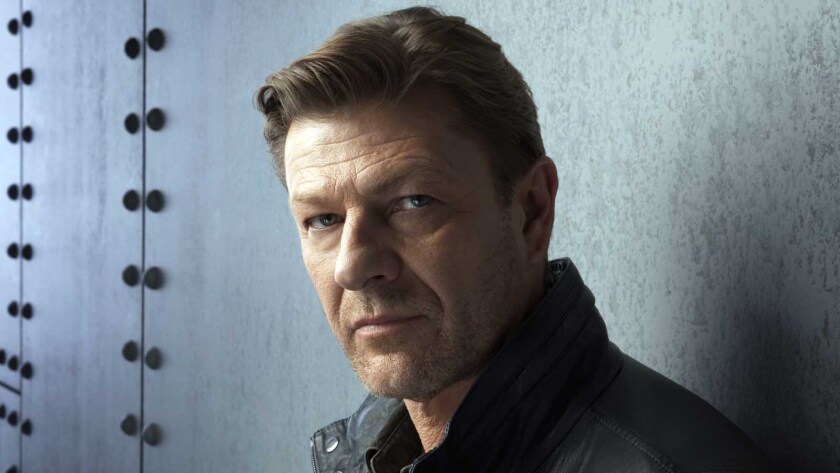 Customized TV Listings are available here: www.latimes.com/tvtimes
Click here to download TV listings for the week of Aug. 10 - 16, 2014 in PDF format
---
SUNDAY
Youngsters pick their pop-culture favorites at "Teen Choice 2014" hosted by "Teen Wolf's" Tyler Posey and "Modern Family's" Sarah Hyland. And the surfboard goes to … 8 p.m. Fox
"Air Jaws: Fin of Fury" and "Shark of Darkness: Wrath of Submarine" plus new nightly episodes of "Shark After Dark" … need we tell you it's Shark Week? 8, 9 and 11 p.m. Discovery
The road to "Nebraska" is paved with complications familial and financial for father and son (Bruce Dern, Will Forte) in Alexander Payne's 2013 comedy-drama. 8 and 10 p.m. Epix
MONDAY
"22 Jump Street's" Channing Tatum will be roughing it in Yosemite National Park on a new "Running Wild With Bear Grylls." 8 p.m. NBC
Smile, Mayim Bialik, you're co-hosting a new version of the granddaddy of all prank shows, "Candid Camera." 8 p.m. TV Land; also Tue. through Thu.
Case closed? Find out when producer Steven Bochco's new procedural drama "Murder in the First" ends its freshman season. 10 p.m. TNT
Host Neal Brennan and guests sound off on pop culture in the new weekly roundup "The Approval Matrix." 11 p.m. Sundance Channel
TUESDAY
We'll take "Duh" for $200, please: Everyday folks are put to the "Idiotest" in this new quiz show hosted by comic Ben Gleib. 6 and 6:30 p.m. GSN
Are you KISS fan? The band or the team? Gene Simmons and Paul Stanley's foray into the arena-football biz is the subject of the new unscripted series "4th and Loud." 9 p.m. AMC
Five aspiring female rappers comprise a "Sisterhood of Hip Hop" in this new reality series featuring appearances from Eve, Lil Jon, Rick Ross and others. 9 p.m. Oxygen
Two "Storage Wars" stars get their own spin-off, "Brandi and Jarrod: Married to the Job." 10 p.m. A&E
They're lookin' for love in New York City, their dates unfold in real time, and viewers at home can kibitz via various social media platforms in the new unscripted series "The Singles Project." 10 p.m. Bravo
It's all in a day's work at the family-owned construction business featured in the new reality series "Cement Heads." 10 p.m. A&E
WEDNESDAY
Kevin Sorbo, Jack Wagner and other famous TV hunks help put a "Dynasty"-style spin on true-crime tales in the new series "Heartbreakers." 7 and 10 p.m. Investigation Discovery
Sean Bean plays an undercover FBI agent in the new action drama "Legends." Let's hope he survives longer than he did on "Game of Thrones." 9 p.m. TNT
Mark Wahlberg and company serve up a second season of their family and food-themed reality series "Wahlburgers." 10 p.m. A&E
Doggone it! The quirky comedy "Wilfred" is ending its run with back-to-back episodes. Elijah Wood and Jason Gann star. 10 and 10:30 p.m. FXX
Breckin Meyer is Franklin and Mark-Paul Gosselaar is Bash — or is it the other way around? — on the return of the lighthearted legal drama "Franklin & Bash." 10 p.m. TNT
THURSDAY
Hat, cane, mustache, and a Dickensian childhood: The creation of the silent film era's most iconic character is recalled in "How Chaplin Became the Tramp." 5 and 8:30 p.m. Turner Classic Movies
The two-part tale "INXS: Never Tear Us Apart" dramatizes the successes and yes, excesses, of the Australian rock band from the 1980s. 8 and 9:30 p.m. Showtime
Toni's bound for Broadway, with a role in the Duke Ellington musical "After Midnight," on the season premiere of "Braxton Family Values." 9 p.m. WE
FRIDAY
Sylvester Stallone and Arnold Schwarzenegger come up with an "Escape Plan" to bust out of a super-max prison in this 2013 actioner. 8 p.m. Cinemax
Two teens put their nerd skills to questionable use in the new TV movie "How to Build a Better Boy." China Anne McClain and Kelli Berglund star. 8 p.m. Disney
Here come the brides! The reality series "Four Weddings" is back with new episodes. 9 and 10 p.m. TLC
SATURDAY
A woman grieving the purported death of her son uncovers her ex-husband's dastardly plot in the new thriller "Sole Custody." "Dexter's" Julie Benz stars. 8 p.m. Lifetime
Your daily horoscope calls for unspeakable horrors in the new thriller "Zodiac: Signs of the Apocalypse." With "Battlestar Galactica's" Aaron Douglas. 9 p.m. Syfy
We've come from the future to tell you that time travel is the subject of a new edition of "The Real History of Science Fiction." 10 p.m. BBC America
"Katt Williams: Priceless" showcases the diminutive dynamo in a new stand up comedy special directed by Spike Lee. 10 p.m. HBO
Two longtime South Carolina pals sling their stuffed chicken wings from a food truck in the new unscripted series "Wingmen." 10 p.m. OWN
---
From the Emmys to the Oscars.
Get our revamped Envelope newsletter, sent twice a week, for exclusive awards season coverage, behind-the-scenes insights and columnist Glenn Whipp's commentary.
You may occasionally receive promotional content from the Los Angeles Times.