7 no-soak bean recipes for a rainy day
No overnight soaking required for this hearty winter warm-up.
(Anne Cusack / Los Angeles Times)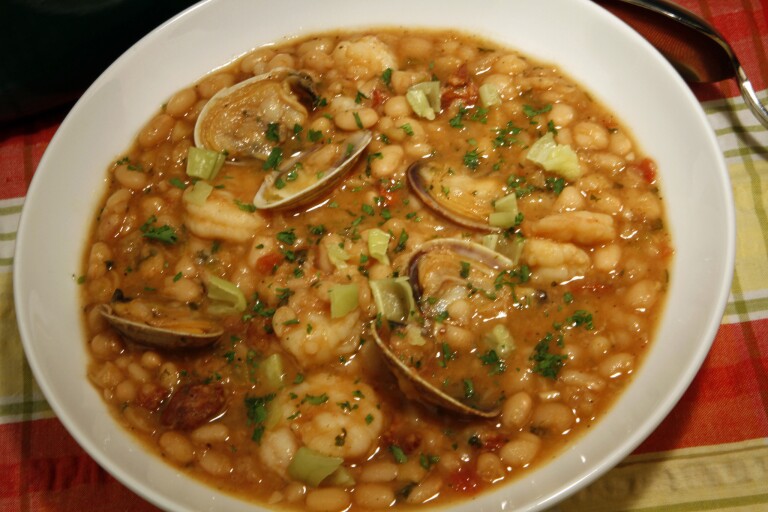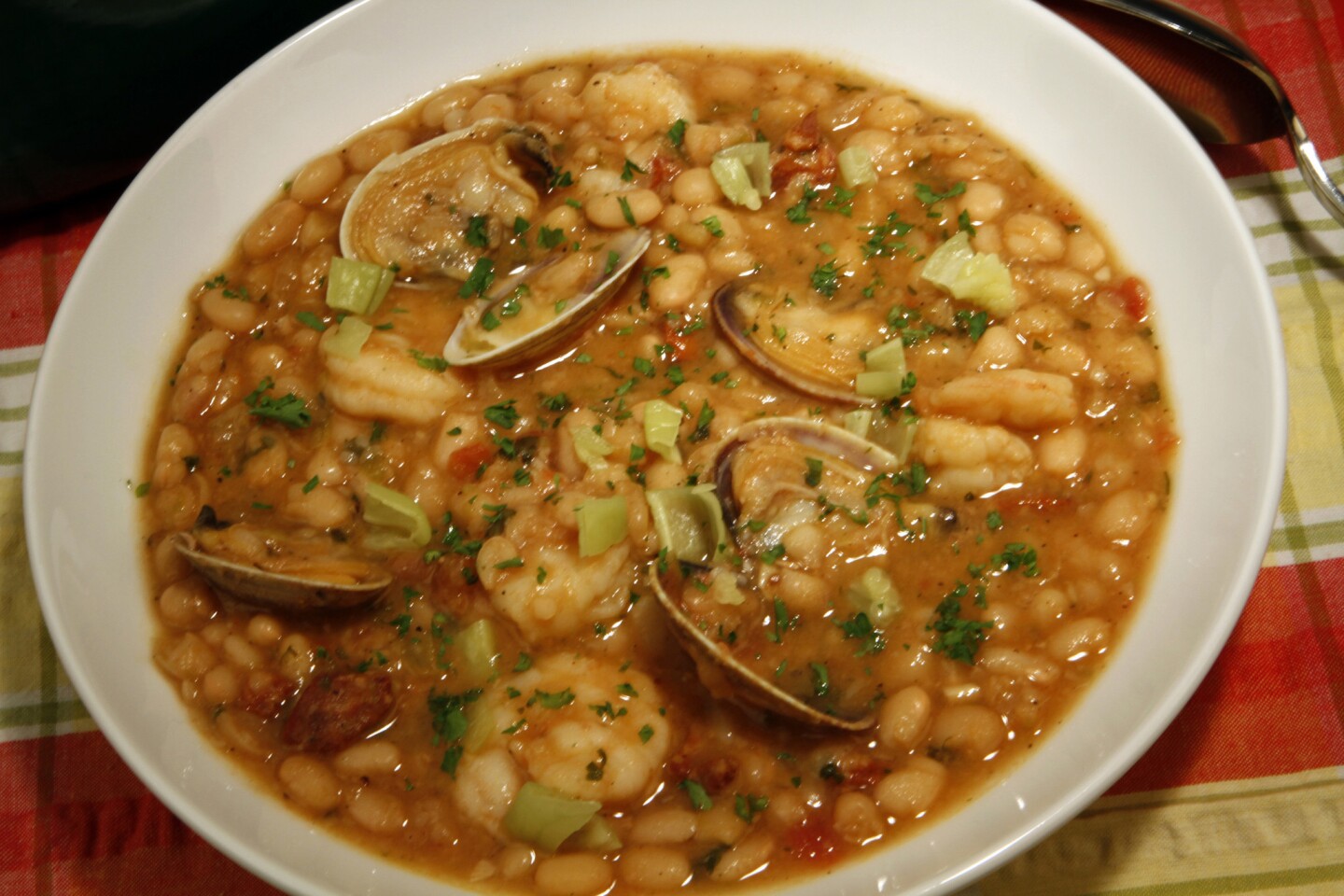 Beans with chorizo, clams and shrimp
(Glenn Koenig / Los Angeles Times)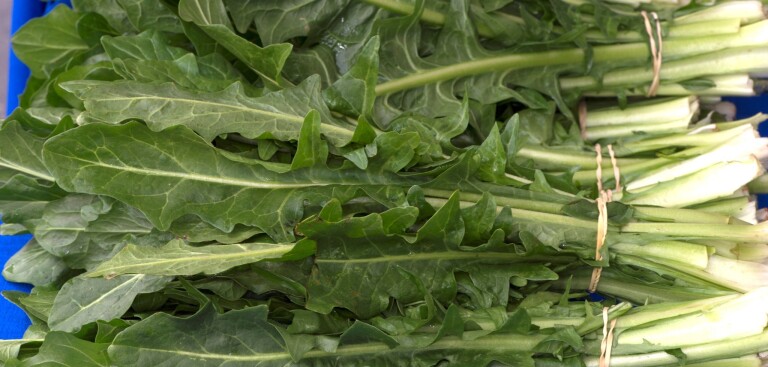 White Bean and Ham Soup With Dandelion Greens
(David Karp / For The Times)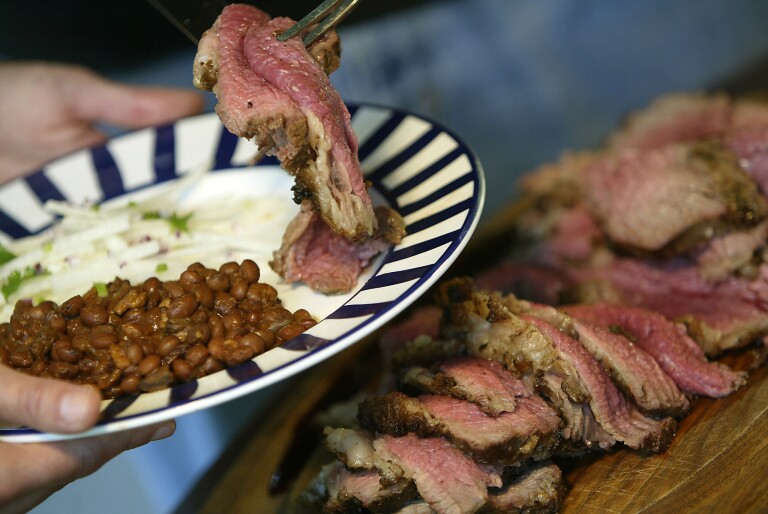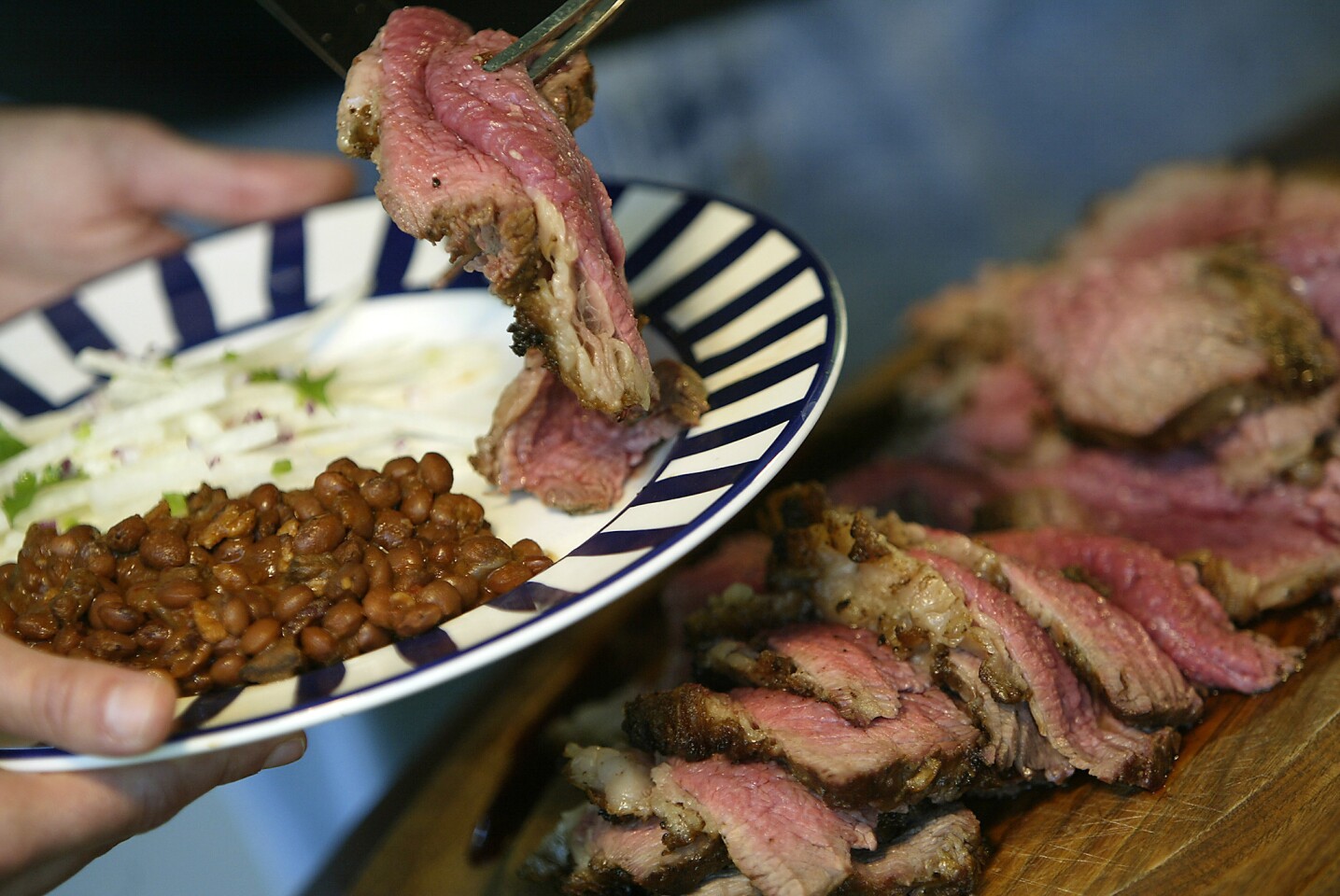 Ranch-style beans
(Ken Hively / Los Angeles Times)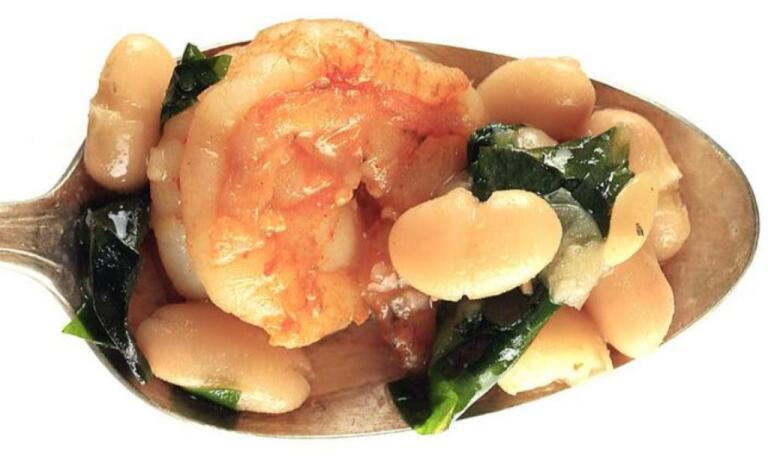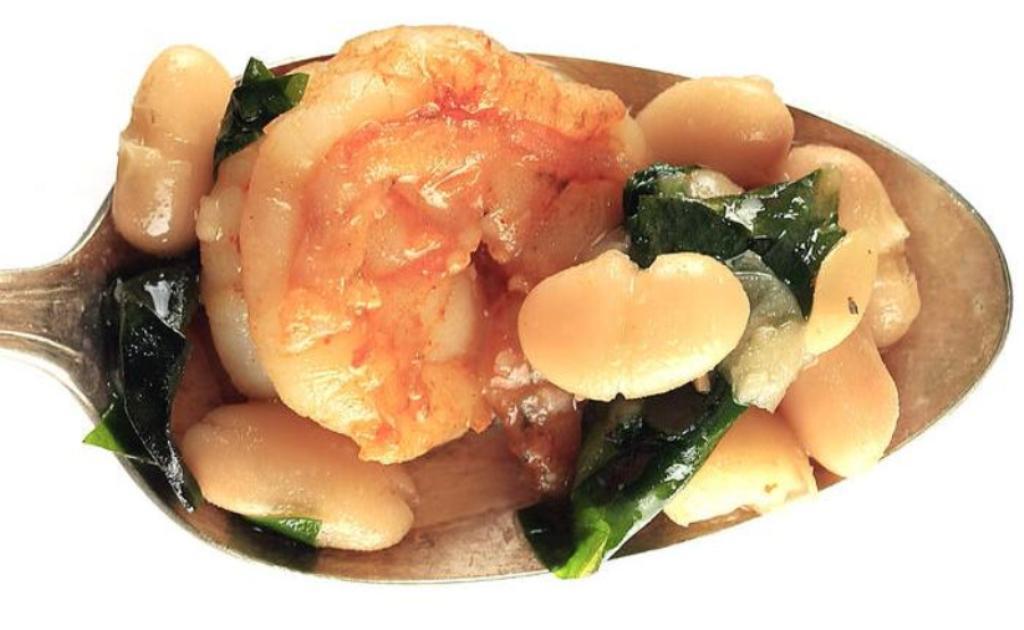 White bean and shrimp stew with dandelion greens
(Kirk McKoy / Los Angeles Times)
What could be better on a chilly, rainy day than a bowl of beans? Maybe a black bean chili made smoky by adding chipotles, or a stew with white beans, chorizo and clams, or a big pot of white beans cooked with ham and dandelion greens.
But, you say, that requires planning dinner a day in advance so the beans can soak overnight. Ha! That's old-fashioned thinking. Snap out of it.
This is something I've been harping on for more than 20 years now: Particularly with stewy, hearty dishes, soaking beans isn't at all necessary. They will take a bit longer to cook, but the flavor will be much improved.
And, best of all, there's no planning required. Put a pot of beans in the oven in the afternoon and you'll have a great warming stew ready for dinner.
Here's one of my favorite recipes to get you started, and we have a half-dozen more.
SMOKY BLACK BEAN STEW
1 pound dried black beans
6 cups water
2 dried morita chiles or 1 dried chipotle chile
1 cup coarsely chopped onions
4 cloves garlic, thinly sliced
1 bay leaf
Salt and freshly ground black pepper
Crema Mexicana, or sour cream, for garnish
Chopped green onions, for garnish
Chopped cilantro, for garnish
Grated cotija cheese, for garnish
1. Heat the oven to 325 degrees. In a heavy pot or Dutch oven over medium heat, bring the black beans, water, chiles, onions, garlic and bay leaf to a simmer. Cover tightly and transfer to the oven.
2. Cook for 1 hour, then add 1 teaspoon salt and a generous grinding of black pepper and stir to combine. Re-cover the pot and return it to the oven to cook until the beans are tender and creamy, 30 to 45 more minutes.
3. Use an immersion blender to coarsely purée the beans just enough to release some of the starch. Alternatively, purée 1 cup of beans in a stand blender and return them to the pot. Heat just until the beans have thickened. (The dish can be prepared to this point several days in advance and refrigerated, tightly sealed.)
4. When ready to serve, bring the beans back to a simmer. Add a little more water if they are too thick. Taste and correct seasoning with salt and pepper.
5. Ladle the beans into warmed serving bowls and garnish with a spoonful of crema Mexicana, a sprinkling of green onions and cilantro, and grated cotija cheese, with more passed at the table. Serve immediately.
Each of 8 servings:
Calories 189; Protein 12 grams; Carbohydrates 34 grams; Fiber 12 grams; Fat 1 gram; Saturated fat 0; Cholesterol 0; Sugar 1 gram; Sodium 293 mg
Are you a food geek? Follow me on Twitter @russ_parsons1
---
Get our weekly Tasting Notes newsletter for reviews, news and more.
You may occasionally receive promotional content from the Los Angeles Times.