Cheetos macarons?! High-end spin on food's hottest mash-up trend
Jelly-filled doughnuts meet muffins in this mash-up. They're sold at
Bea's of Bloomsbury, a London-based tea shop that is at the center of a David Vs. Goliath controversy involving Starbucks. The coffee giant is unveiling its own version of the Duffin. Such food mash-ups are part of one of the food world's reigning trends: food mash-ups. Keep clicking for more:
(Bea's of Bloomsbury)
Meet
The MacAttack.
It's two Mac 'n Cheese buns holding on to a big juicy burger. But you have to go to Rockit Burger Bar in Chicago to get it.
(Rockit Burger Bar )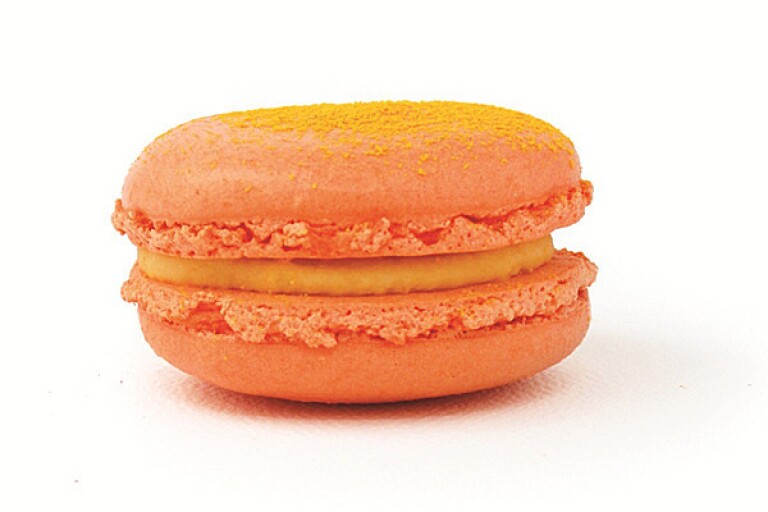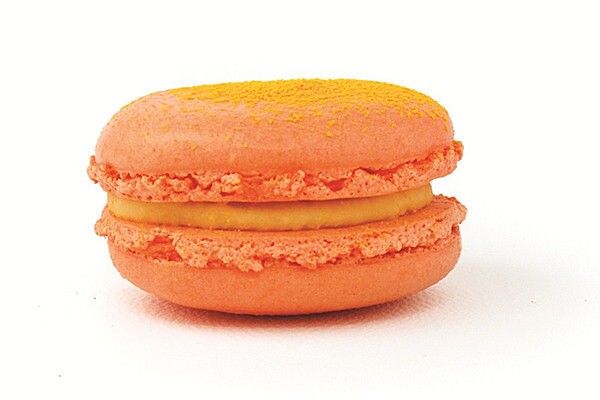 Burger King's French Fry burger -- the name says it all -- puts the fries under the bun.
(Associated Press)
Ramen noodles are turned into buns, sandwiching a burger patty. It was unveiled earlier this summer
in Brooklyn.
(Ramen Burger / Facebook)
That reminds us of the
Krispy Kreme Sloppy Joe,
a recent arrival on the county fair circuit.
(Orange County Fair via Flickr)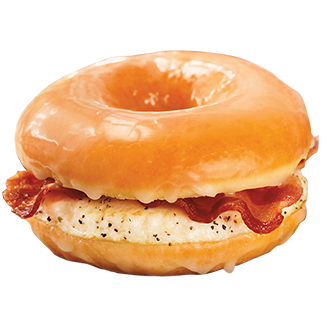 Taco Bell rolled out this breakfast offering,
featuring a waffle
wrapped around a sausage patty and a mound of scrambled eggs.
(Taco Bell )
New Yorkers routinely wait hours to get their hands on a Cronut -- a sweet croissant-meets-doughnut hybrid. New York pastry chef Dominique Ansel
created the Cronut.
But knockoffs are everywhere.
(Dominique Ansel Bakery)
L.A. chef-baker Hans Rockenwagner has taken a crack at the Cronut, called the Crö-Dough.
(Jacquie Jo )
Cheetos macarons.
Need we say more?
There's no end to the ways we like to enjoy Cheetos, including Cheetos infused with Pepsi or turned into a bacon pancake batter, just two of the latest entries in the food mash-ups craze. But these Cheetos applications are decidedly downmarket when compared with one of the newest ways to enjoy the snack food: in a -- hold on to your pearls -- macaron.
PHOTOS: Food mash-ups: 11 crazy hybrids
Macaron Parlour on St. Mark's Place in New York City is rolling out Cheetos macarons just in time for Halloween. It features a Cheetos-infused white chocolate ganache and is finished off with a dusting of the orange foodstuff, 'cause if you're going to eat Cheetos you gotta end up with orange fingers, right?
Macaron Parlour co-owner Simon Tung says customers are sharply divided by the Cheetos macarons, which started last year as a Halloween joke dreamed up by his wife and pastry chef, Christina Ha.
For the uninitiated, a macaron is an ethereal, exquisite dessert known as much for its delicate, almond-infused taste as for the meticulous attention to detail required to make them. The creme- or caramel-filled delights are like tiny works of art, arriving in a dazzling array of colors that elicit oohs and aahs. They are sold not so much in "stores" as in "shoppes," "boutiques" and "patisseries."
PHOTOS: Food mash-ups: 11 crazy hybrids
"People are split down the middle," Tung told The Times. "They come in and then when they see it they either go, 'That's so gross! You totally desecrated the macaron!' or they say, 'That's so cool!'"
Macaron Parlour offers an ever-changing line of flavors, such as s'mores, candied bacon with maple cream cheese and the Elvis, featuring peanut butter and caramelized bananas.
Such flavors give the Cheetos Macaron some competition, Tung said. The Cheetos macaron is a popular conversation starter, but it's not one of our top flavors. People say 'Cheetos marcaons, how cool, let me get a red velvet.'"
The Cheetos macaron started off as a joke. "My wife created the flavor for Halloween last year, he said, explaining that the flavor was expected to die out when the last of the batch was sold.
"But then a blog picked it up. And then a customer ordered it," and the popularity kept growing from there, he said. "So they're coming back for Halloween."
What does a Cheetos macaron taste like? "It's a sweet version of a Cheetos," Tung said. "It's got the whole salty, savory thing. And there's a corn chip taste going on."
ALSO:
PHOTOS: Jonathan Gold's 101 best restaurants
THE JUICE MAP: 45 cold-pressed juice bars in L.A.
PHOTOS: Caffeine fix: Your guide to L.A.s specialty coffee shops

---
Get our weekly Tasting Notes newsletter for reviews, news and more.
You may occasionally receive promotional content from the Los Angeles Times.