Deep fried Oreos, buns, and skillets of bacon and corn at The Bun Shop in K-Town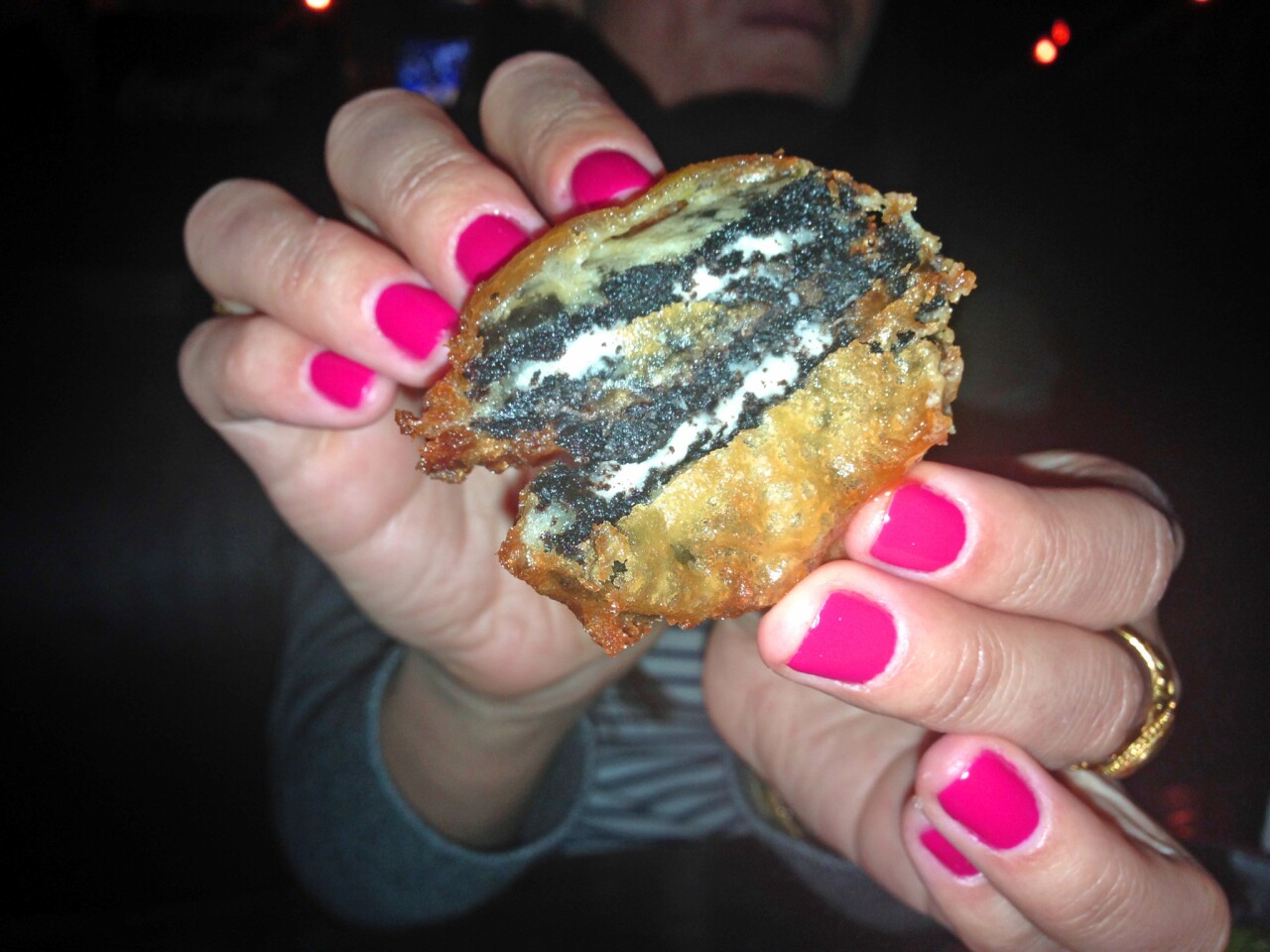 A deep fried Oreo from The Bun Shop.
(Jenn Harris / Los Angeles Times)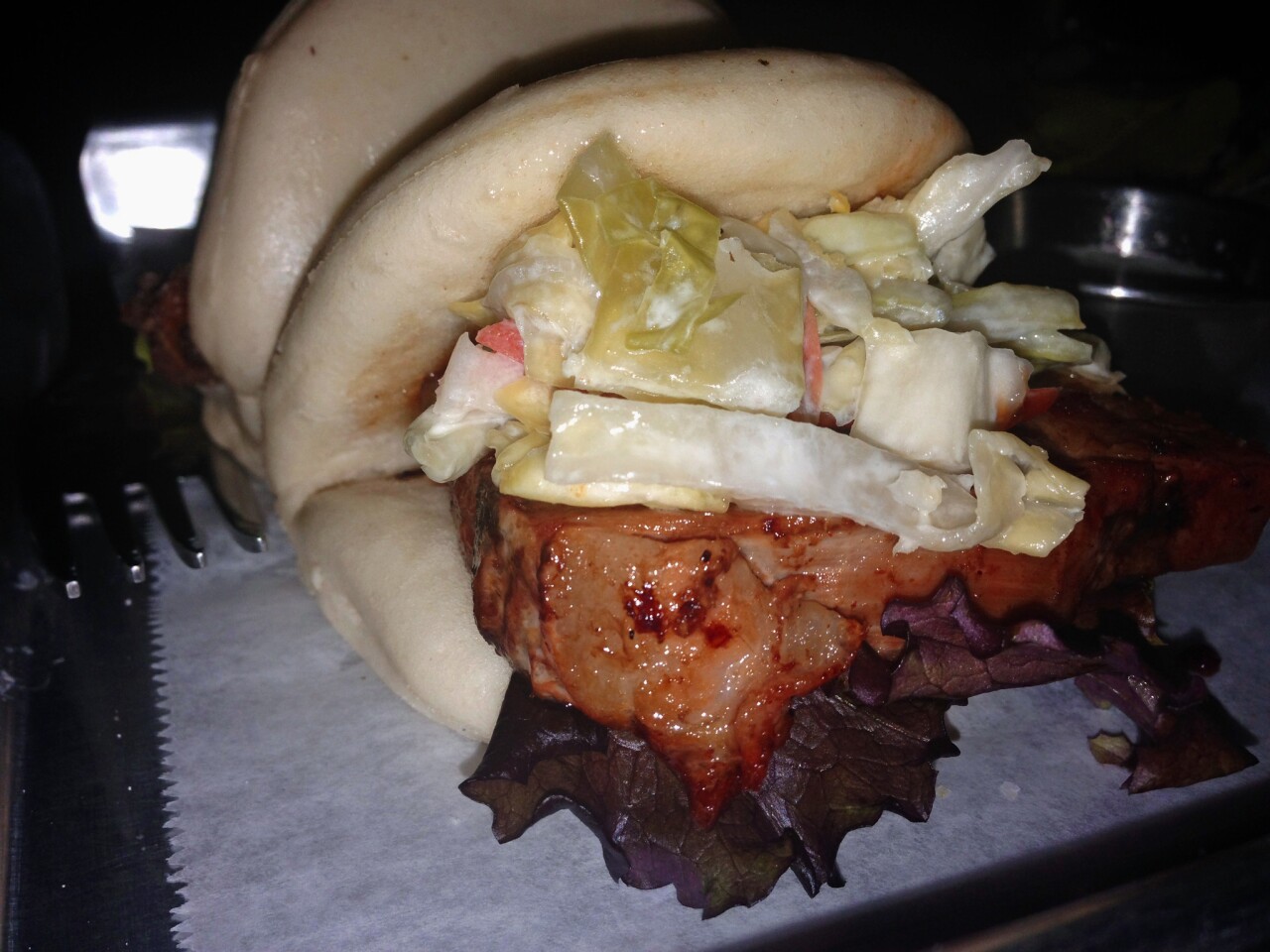 The Pork BBQ bun with pork belly, citrus slaw, cucumber and spicy BBQ sauce.
(Jenn Harris / Los Angeles Times)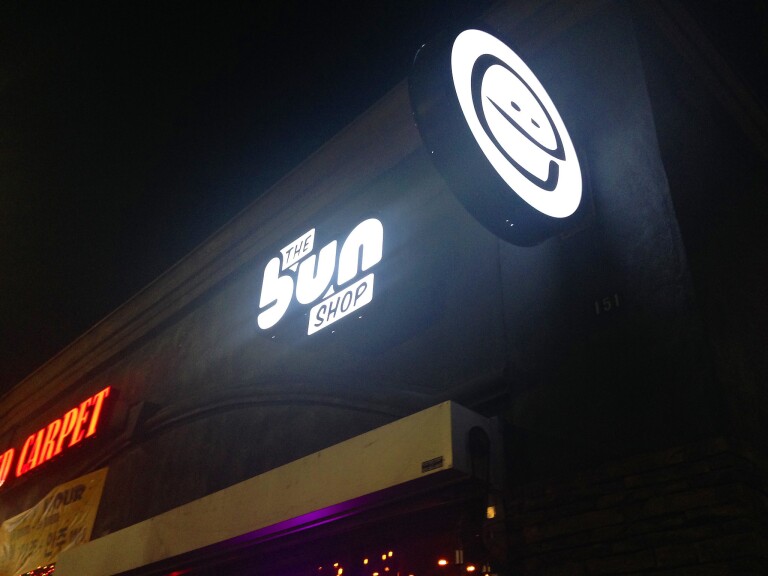 Exterior shot of The Bun Shop in Korea Town.
(Jenn Harris / Los Angeles Times)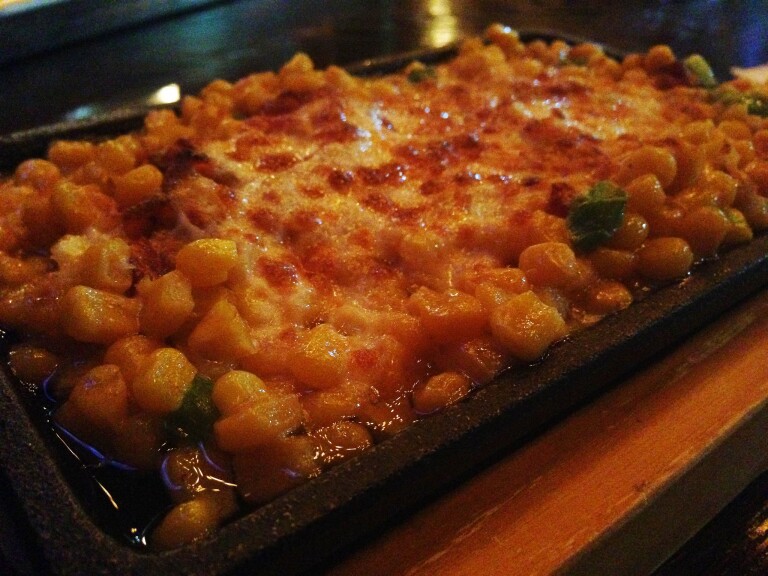 The Ba'Corn Cheese, a skillet of bacon, corn and mozzarella cheese.
(Jenn Harris / Los Angeles Times)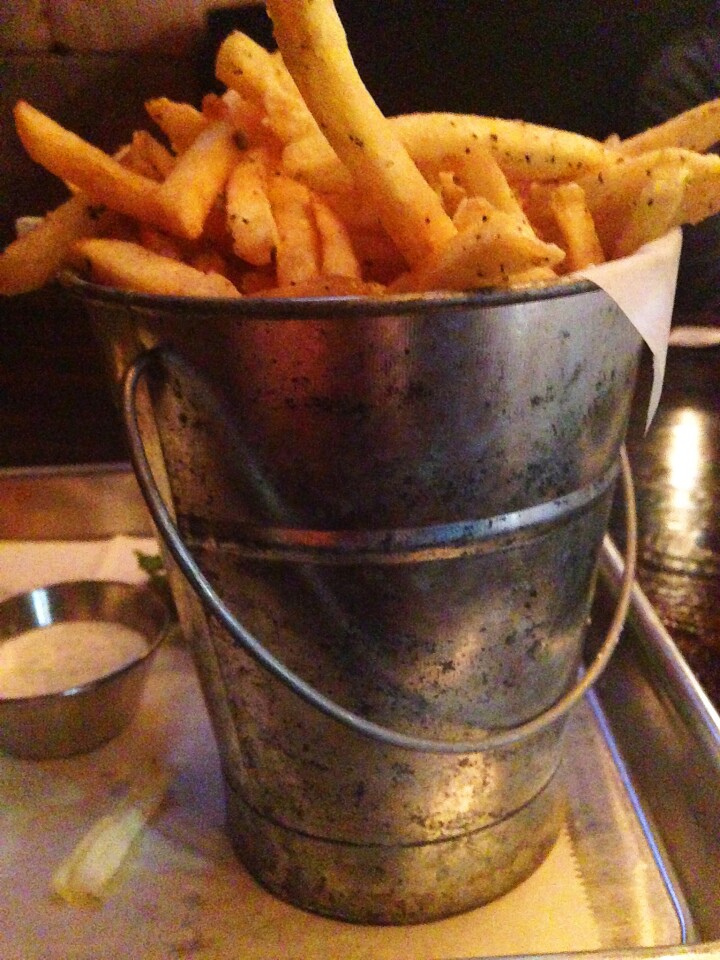 The Shop fries, garlic rosemary fries with ranch.
(Jenn Harris / Los Angeles Times)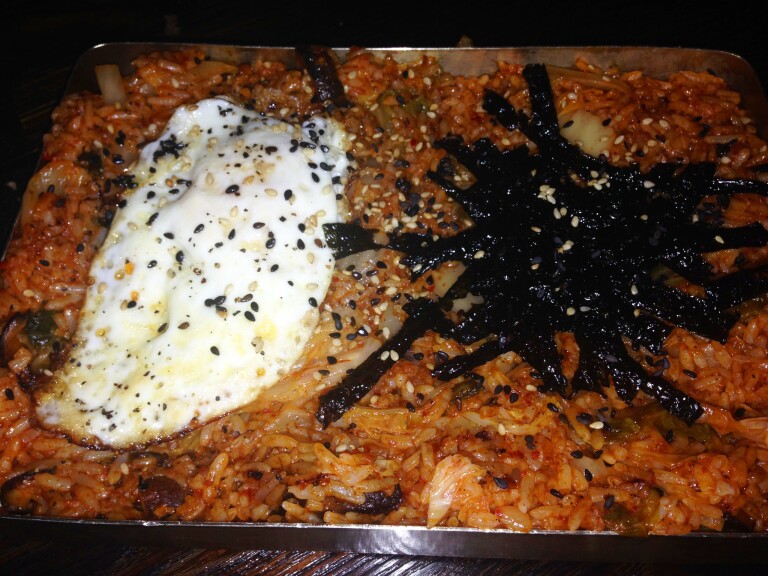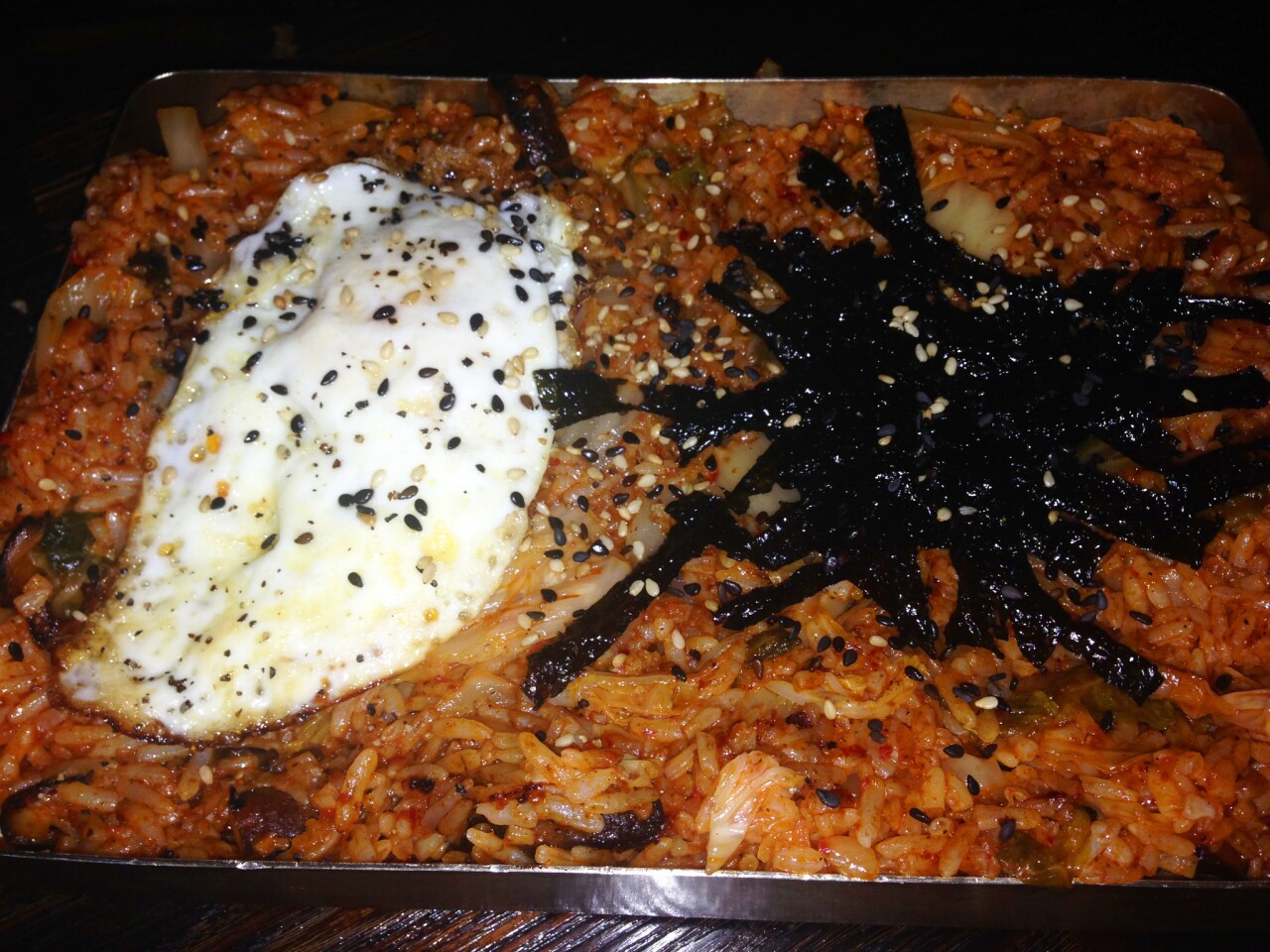 Dosirak, kimchi fried rice with fried egg and seaweed.
(Jenn Harris / Los Angeles Times)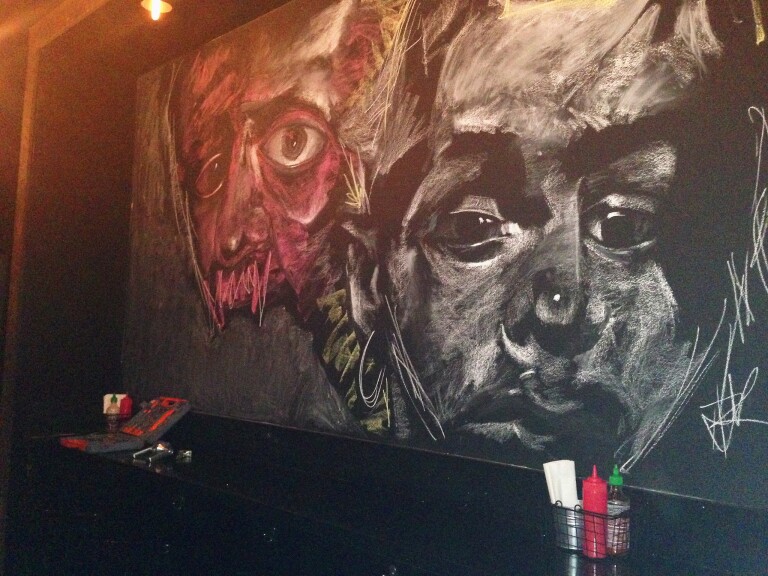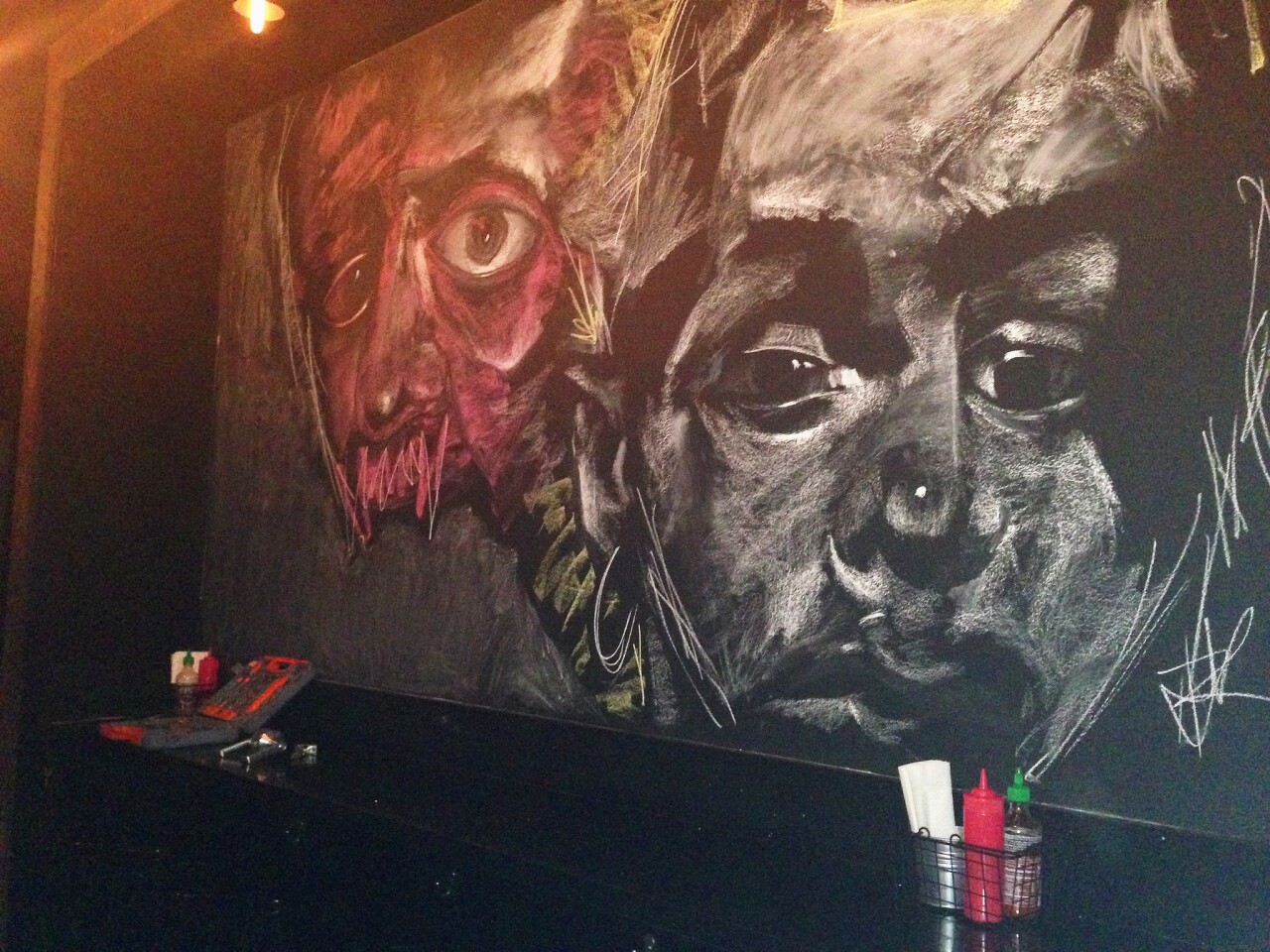 A chalk mural on one wall of The Bun Shop.
(Jenn Harris / Los Angeles Times)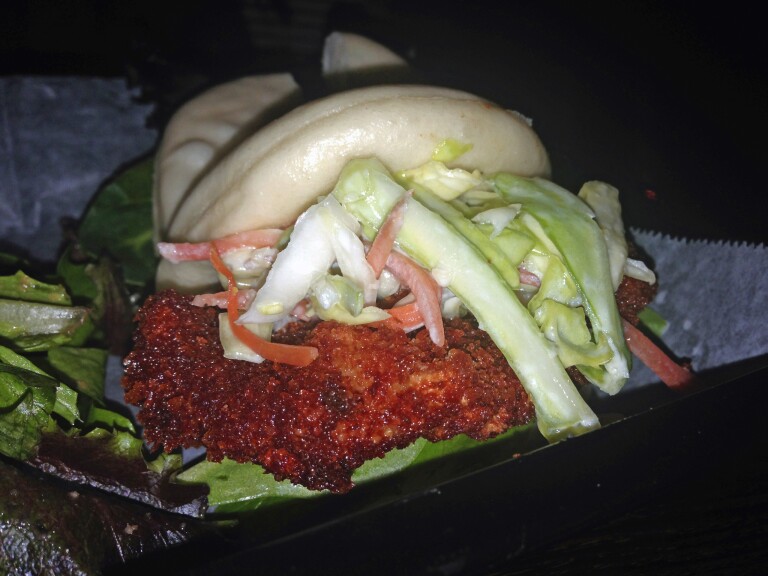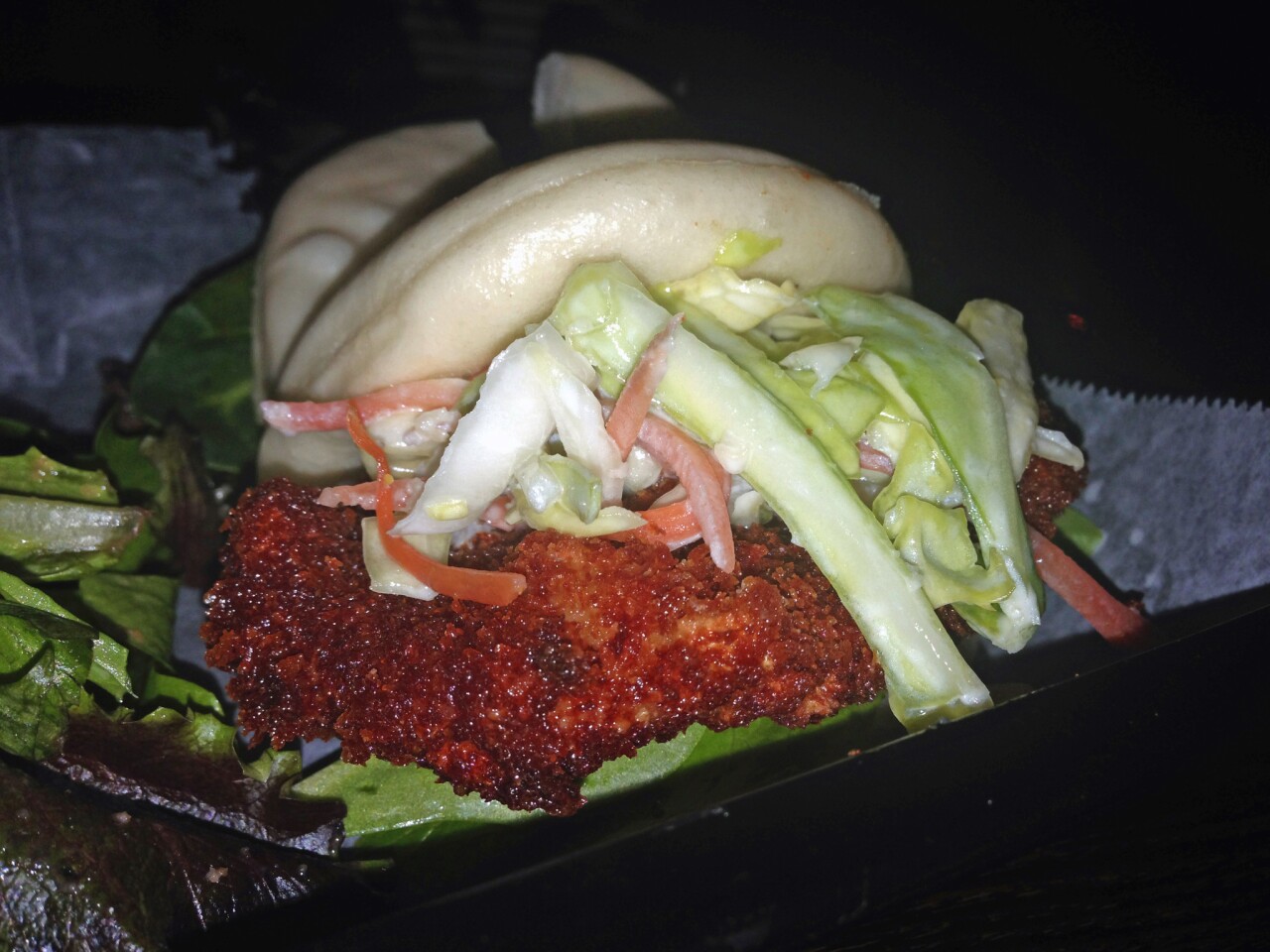 The Katsu bun with a crispy chicken cutlet, citrus slaw, cucumber and spicy BBQ sauce.
(Jenn Harris / Los Angeles Times)
Name of restaurant: The Bun Shop
Chef/Owner: Owner Brian Yeun ditched a corporate gig to open a Korean food truck, and later, The Bun Shop with his friend and now head chef James Seok. Seok, who was trained at the New York Culinary Institute, also worked at Morimoto Restaurant in New York.
Concept: The restaurant is an extension of The Bun Truck, a Korean food truck known for serving up hot fluffy buns stuffed with a variety of meat and fried vegetables. The restaurant features two of the truck's signature buns plus five more. The truck's "sammiches," or meat served on a pita, are not available.
The buns come two to an order ($7-$8), are served in silver trays with a side salad. Bun varieties include the Spam bun with fried Spam, grilled onions, tomato and honey mustard and the barbecue pork with a thick slice of pork belly, cucumber, citrus slaw and a spicy barbecue sauce.
And there's plenty for the vegetarians, too. The temp veg bun is filled with deep fried pieces of avocado, cucumber, cilantro, onions and aioli.
A selection of "shares" rounds out the menu with sweet and spicy chicken wings ($6), regular ($5) and sweet potato fries ($6), hummus with pita chips ($6, served on the truck) and Dosirak ($7), a metal box of kimchi fried rice topped with a fried egg and slivers of crispy seaweed. There's also something called the Ba'Corn Cheese ($7), a skillet layered with bacon and corn topped with bubbling mozzarella cheese.
And you'll want to leave room for the deep fried Oreos ($5). They have a crunchy shell, and the cookie's cream filling melts in your mouth.
The decor is gritty and urban with a chalk mural and pictures of a parking meter, a dirty fire extinguisher and the lights on the back of a bus on a wall. There's also a bottle of Sriracha on every table. And if you don't want to miss the game, two TVs play whatever big sporting event is on that day.
What dish represents the restaurant, and why? The beefy bun. It's filled with Seok's signature Korean marinated meat, tempura fried onions and aioli. It's Korean fusion with a laid back, eat with your hands, no fuss attitude.
Who's at the next table? A younger, tattooed crowd dressed in shirts adorned with band names, singing along to old school 2 Pac and DJ Uneek.
Appropriate for: Everyone.
Uh-oh...: There are only plastic knives. So that bun you wanted to cut up and share with your friend? It's only going to happen after a serious struggle. And there's only street parking.
Service: Very friendly.
What are you drinking? A selection of soft drinks and sparkling apple juice. The restaurant plans on getting its beer and wine license soon.
Info: The Bun Shop. 151 N. Western Ave., Los Angeles, (323) 468-1031, https://www.thebunshopla.com/
The Scouting Report is a quick look at restaurants worth a visit. Scouts were selected by restaurant critic Jonathan Gold, who may or may not agree with a single word.
Want the scoop on new restaurants? Follow me on Twitter: @Jenn_Harris_
ALSO:
Seven wines--and two spirits--to romance your Valentine
Easy dinner recipes: Three great ideas in about 15 minutes
Latest Kickstarter campaign includes a Chipotle burrito and a skydive. You in?

---
Get our weekly Tasting Notes newsletter for reviews, news and more.
You may occasionally receive promotional content from the Los Angeles Times.