An Italian burrito? Yep, there's pasta in there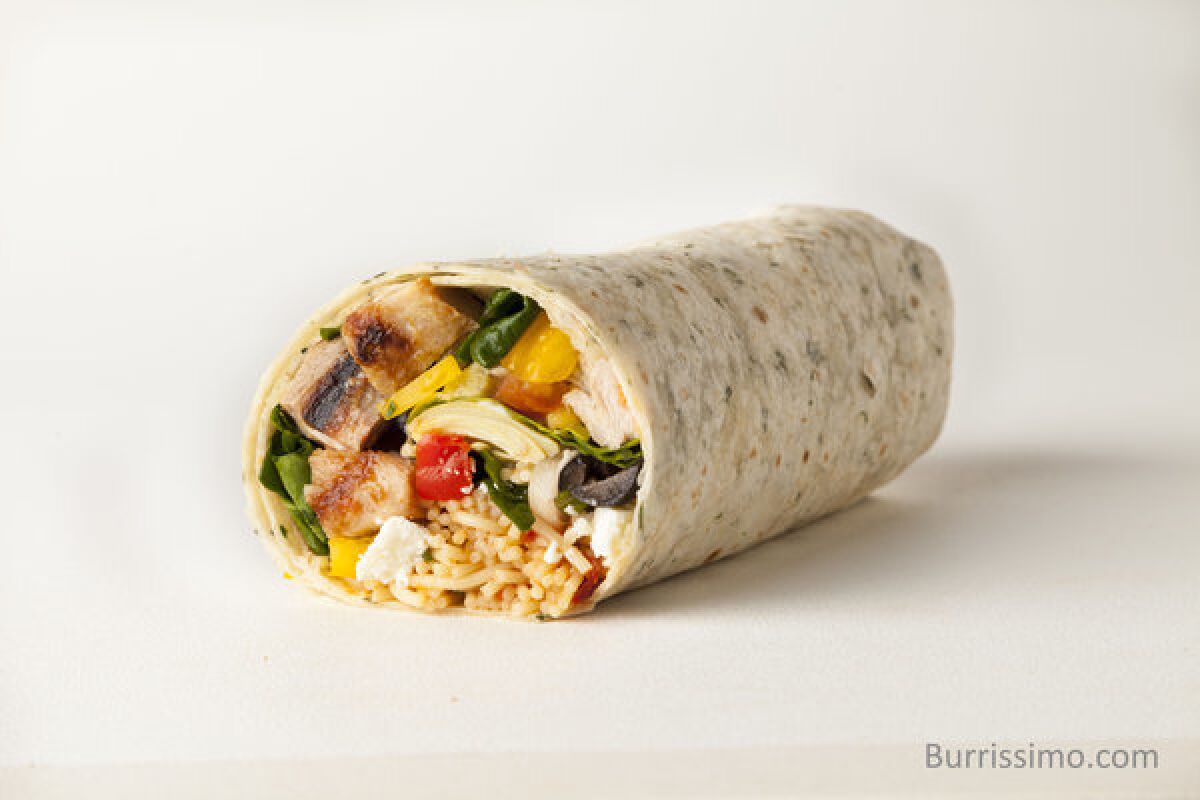 First there was the cronut craze. Then the ramen burger had Los Angeles in a hybrid food-fueled frenzy. And now there's something called an Italian burrito. And it's from a place called -- what else? -- Burrissimo.
The new fast casual Italian restaurant is opening a location in Brea on Tuesday and the star on the menu is something called the Italian burrito.
At first glance it looks like a regular burrito. You can spot the chicken, vegetables, and... wait a second. That's not rice. It's angel hair pasta.
PHOTOS: Food mash-ups: 10 crazy hybrids
The burritos are made using an assembly line similar to Chipotle's. They are made with pasta, grilled chicken, steak, crispy chicken, meatballs or salmon, peppers, onions and a pasta sauce. Everything is wrapped up in an organic Italian flatbread that resembles a tortilla.
The Italian burritos, which are wrapped in foil like regular burritos, and priced at $7.49.
For dessert, Burrissimo is making dessert pizzas with Nutella, powdered sugar, berry drizzle or cinnamon sugar with vanilla icing. If you stop in on opening day, Burrissimo will donate a $1 for every dessert pizza purchased, as well as 10% of all gift cards sold to the Cystic Fibrosis Foundation's Orange County Chapter.
Buon Appeburrito?
103 W. Imperial Hwy, Suite B-101, Brea, CA 92821, (714) 494-1866, www.burrissimo.com.
ALSO:
New Chipotle game app, film aim to save world one burrito at a time
First world problem: Vegans want Starbucks Pumpkin Spice Lattes too
Rainforest Action Network to PepsiCo, General Mills: Stop killing orangutans

---
Get our weekly Tasting Notes newsletter for reviews, news and more.
You may occasionally receive promotional content from the Los Angeles Times.