There's an official 'Star Wars' recipe blog, and it shows you how to make Stormtrooper butter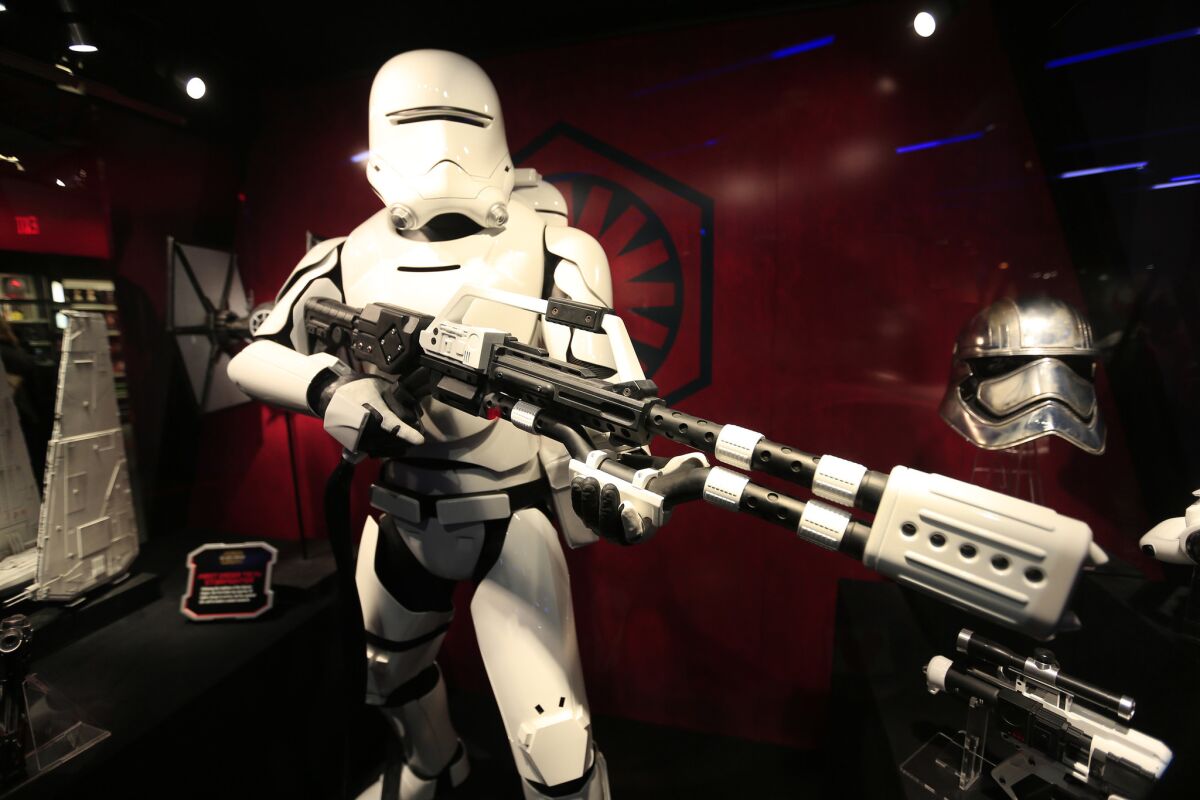 If you head to Starwars.com, Disney's official "Star Wars" website, you'll find stills from the new "Star Wars: The Force Awakens" movie, "Star Wars" history, "Star Wars" events and trailers for "Star Wars" games. You'll also find a recipe for Stormtrooper butter.
There is an entire recipes section devoted to food inspired by or shaped as "Star Wars" characters. So there's butter shaped like Stormtrooper helmets, Rebel Alliance pumpkin pie in a jar, Barriss Offee cupcakes with hidden gummi candy, Cad Bane cupcakes and BB-8 doughnuts.
And that Stormtrooper butter comes in pumpkin spice, cranberry orange, garlic herb and Sriracha lime.
If you're thinking of throwing a "Star Wars Rebels" party, there's a guide for that too, including Zeb's bo-rifles made out of hot dogs wrapped in crescent rolls with edible purple ink; cantaloupe cut into the shape of holocrons; Hera cupcakes and native Loth-cats made out of Oreos.
The recipes are all posted by Jenn Fujikawa of JustJennRecipes.com, where she frequently showcases her "Star Wars"-inspired creations.
The "Star Wars" movie franchise has officially invaded the culinary world, with the recent release of Campbell's "Star Wars" soup cans and "Star Wars" Kraft mac and cheese. There's even a company making "Star Wars" ice cream.
Ample Hills Creamery in Brooklyn is now making the Dark Side and the Light Side ice creams featuring "Star Wars" characters on the packaging. The Light Side is a marshmallow ice cream with crispie clusters and cocoa crispies; and the Dark Side is a dark chocolate ice cream with espresso fudge brownies, cocoa crispies and white chocolate pearls. The ice cream is available nationwide via AmpleHills.com.
And if you're curious about the "Star Wars Season of the Force" menu at Disneyland, here's a video taste test by our friends at the Los Angeles Times Hero Complex blog, a.k.a. your guide to everything "Star Wars." May the Force be with you.
I want my own R2-D2. Follow me on Twitter @Jenn_Harris_
ALSO:
New York's Nomad restaurant and hotel coming to downtown L.A.
Droid drinks: "Star Wars" R2-D2 fridge delivers cold drinks on wheels
Alma restaurant returns for 3-month residency at the Standard, Hollywood
---
Get our L.A. Goes Out newsletter, with the week's best events, to help you explore and experience our city.
You may occasionally receive promotional content from the Los Angeles Times.