How to make the perfect strawberry mojito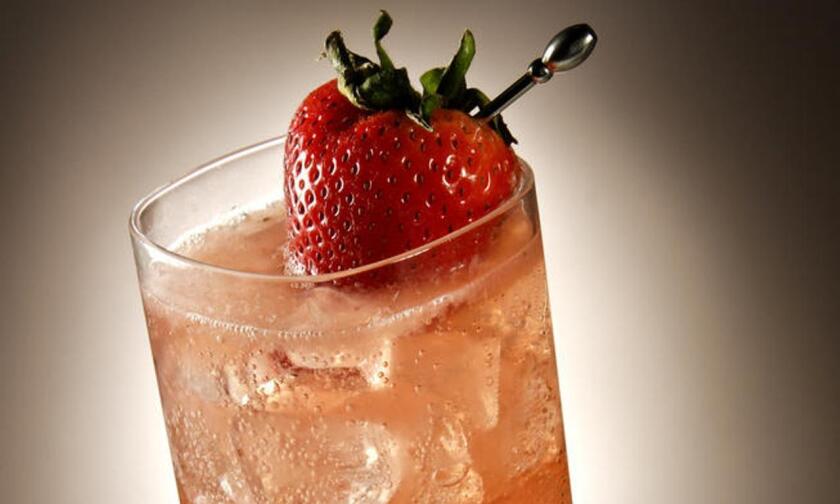 There are many ways to enjoy all the strawberries just coming into season. One of our favorites happens to be a cocktail.
Mucho Ultima Restaurant in Manhattan Beach may have closed, but you can still enjoy its refreshing mojito. The recipe combines just a few simple ingredients, pairing sweet strawberries with the classic jolt of fresh lime and fragrant mint. Add a little rum and soda water, and you're set.
MUCHO'S FRESAS MOJITO
Total time: 8 minutes | Makes 1 cocktail
Note: Adapted from Mucho Ultima Mexicana Restaurant in Manhattan Beach. Simple syrup is equal parts sugar and water heated until the sugar dissolves to form a syrup.
3 to 4 lime wedges, to taste
1 to 2 strawberries, to taste
10 mint leaves
1 ounce simple syrup
1 1/2 ounces light rum, preferably Bacardi Superior
Soda water
In a cocktail shaker, muddle the lime wedges, strawberries, mint leaves and simple syrup. Add the rum and shake with ice. Pour into a glass and top with soda water. Serve immediately.
Each cocktail: 166 calories; 1 gram protein; 18 grams carbohydrates; 2 grams fiber; 0 fat; 0 cholesterol; 14 grams sugar; 8 mg sodium.
Love cooking as much as I do? Follow me @noellecarter
ALSO
You'll love this black bean hummus recipe
You need to make these double-chocolate espresso cookies
Farmers market report: Fava beans are in season. Here are 9 recipes
---
Get our weekly Tasting Notes newsletter for reviews, news and more.
You may occasionally receive promotional content from the Los Angeles Times.