Trader Joe's is selling Sriracha bacon jerky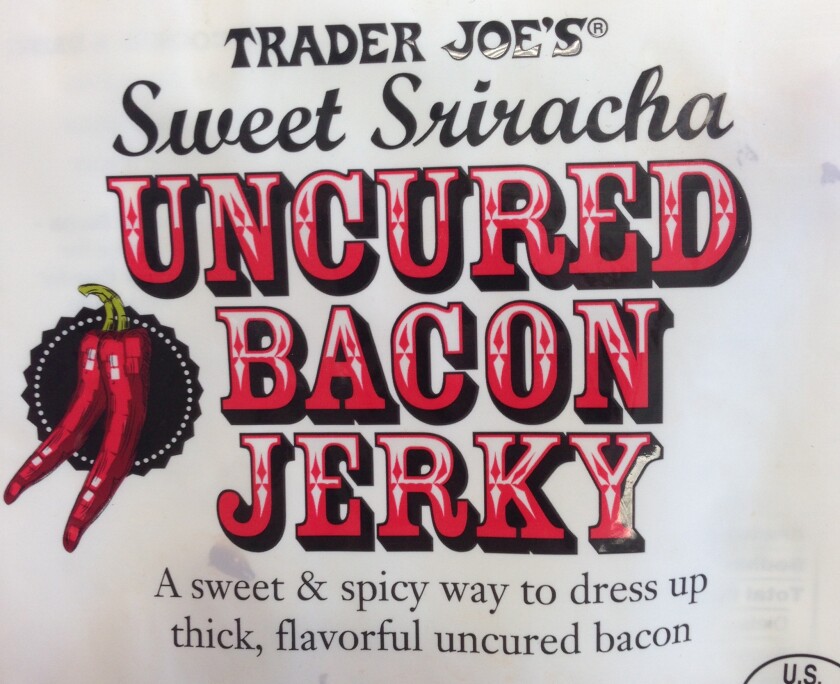 Sometimes, Trader Joe's just knows what you're craving. How else can you explain cookie butter ice cream?
Recognizing the fact that Sriracha has taken over the world, the store has launched a new sweet Sriracha bacon jerky. It's made with thick-cut bacon jerky in a marinade made with the store's signature Sriracha sauce, honey, soy sauce, garlic, cayenne, black pepper, red wine vinegar, and ginger.
The jerky looks like little strips of dried bacon, but the texture is on the softer side — and it has a nice kick.
The store suggests using it to make an HSBLT, or honey Sriracha bacon, lettuce and tomato sandwich, on its website. And if you're going to make a sandwich, make sure you've got a little Sriracha mayo on there too. (Note: Tomatoes are not in season, but whatever.)
And we know at least one enthusiastic buyer who used the jerky to dress up a bloody Mary.
The jerky is available at stores nationwide, and is around $5.49 for a 2-ounce package.
This video making fun of Trader Joe's fanatics is starting to make a lot more sense.
Someone please pass the cookie butter. Follow me on Twitter @Jenn_Harris
---
Get our new Cooking newsletter.
You may occasionally receive promotional content from the Los Angeles Times.