Whole Foods opening downtown at 8th and Grand, with Roy Choi's Chego
Roy Choi explaining the Chego concept at the new Whole Foods Market in downtown Los Angeles
(S. Irene Virbila/Los Angeles Times)
Roy Choi explaining the Chego concept at the new Whole Foods Market in downtown L.A.
(S. Irene Virbila / Los Angeles Times )
The Eight Bar at Whole Foods Market in downtown L.A. will seat 175 inside and out.
(S. Irene Virbila/Los Angeles Times)
Grains, beans and nut section of the new Whole Foods in downtown Los Angeles.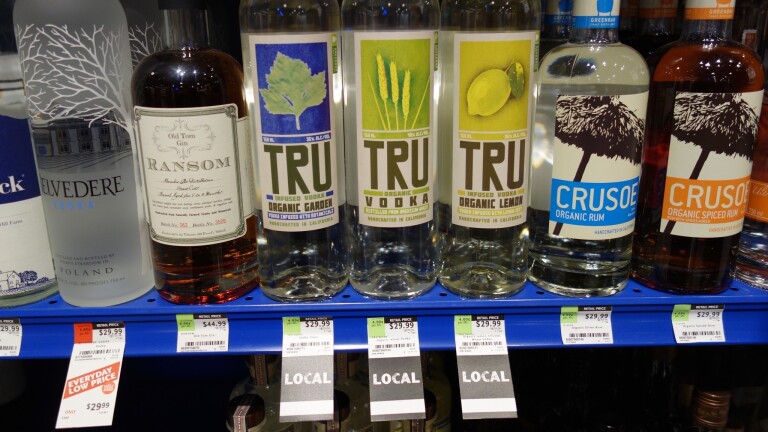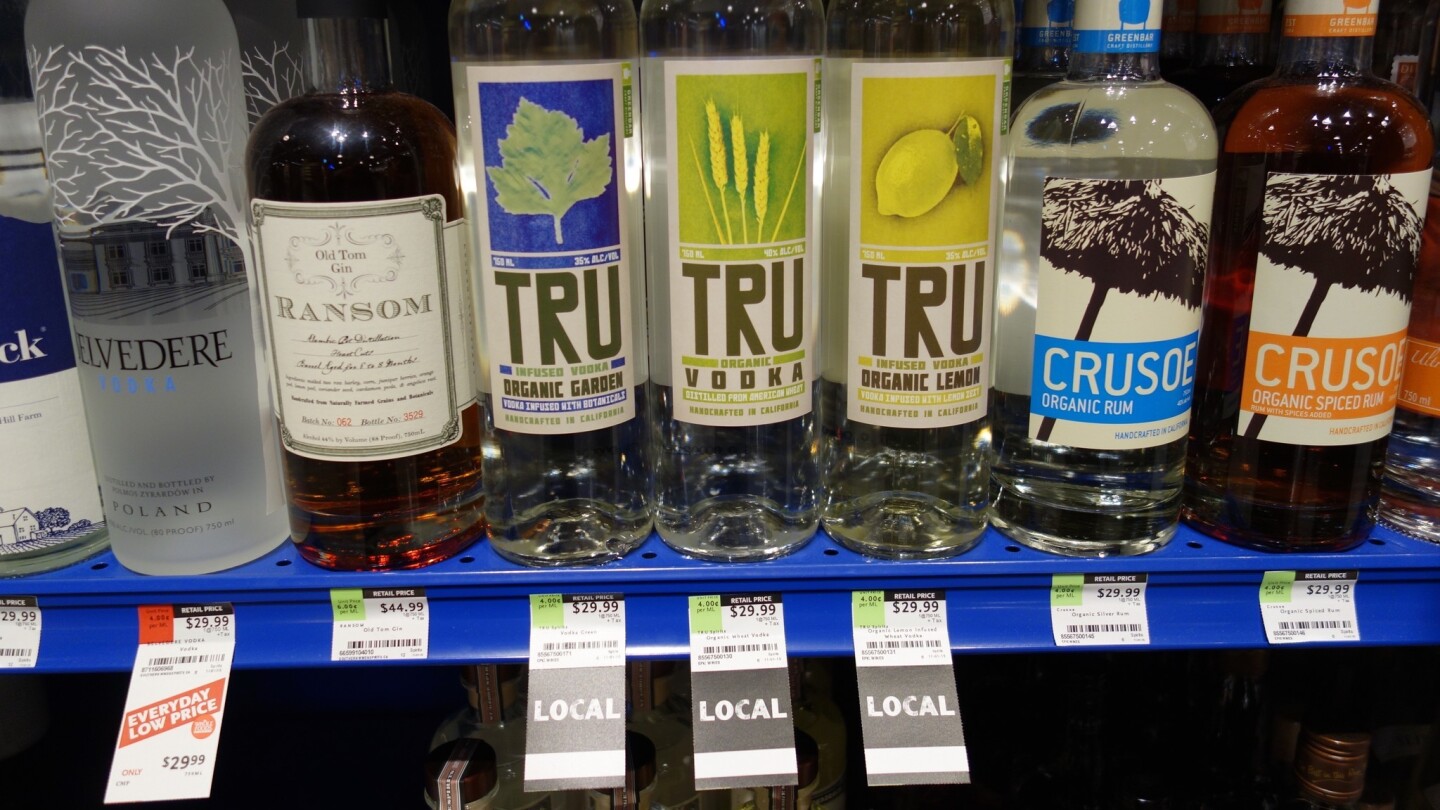 Local vodkas at the new Whole Foods market in downtown L.A.
(S. Irene Virbila/Los Angeles Times)
Chego rice bowls ready for the opening party at Whole Foods in downtown Los Angeles
(S. Irene Virbila/Los Angeles Times)
Wine section at the new Whole Foods in downtown Los Angeles
(S. Irene Virbila/Los Angeles Times)
Eco-friendly wine section in the new Whole Foods store in downtown Los Angeles.
(S. Irene Virbila/Los Angeles Times)
Just part of the hard cider selection at Whole Foods market in downtown L.A.
(S. Irene Virbila/Los Angeles Times)
Bloggers and assorted media at the opening of Whole Foods as the butcher explains the meat program.
(S. Irene Virbila/Los Angeles Times)
First of all, it's big. The new Whole Foods market opening Wednesday in downtown Los Angeles is a bright and sprawling 41,000 square feet, with a cavernous 170-spot parking garage underneath the Eighth & Grand apartment complex.
At a preview Monday night, Whole Foods honchos revealed their first store in downtown Los Angeles. And this one is not the same-old, same-old.
It includes a restaurant and bar called the Eight Bar, with 220 seats both inside and out, trendy tall communal tables and a menu that will change four times a year with the seasons. Behind the bar is a lineup of 36 beverages on tap, including local craft beer, kombucha and root beer. Wines by the glass include five higher-end choices dispensed via the Coravin system of wine preservation.
But the big news is Roy Choi. The Kogi founder's restaurant Chego will be part of the prepared foods area. Choi said he's excited about bringing his rice bowl concept to a new market.
"It's the first time Whole Foods has reached out to a small local business like ours," Choi said. "Everything will be organic and priced pretty much the same as at the Chinatown Chego. It's a totally fresh take on the build-your-own concept."
Other than Choi's rice bowls, the new Whole Foods has got sushi, fresh poké, sandwiches and some impressive-looking pizzas, including vegan options, from its first in-store pizza oven. Tiled in white, the inside rotates and the oven runs so hot, it can cook a pizza in 1 1/2 minutes. Buy a whole pie or a slice to go, which the pizza-maker will slide into a wedge-shaped box designed for that purpose.
Another innovation: At the entrances to the store are self-ordering kiosks where you can order a pizza or a porchetta sandwich, do your shopping, and just before checkout, pick up your takeout order.
For this store, too, bicycle delivery within a three-mile radius is being introduced. You also can order your groceries online via Instacart and have them delivered in two hours.
Upscale is the name of the game. The cheese section includes more than 350 domestic and imported cheeses, all hand-cut. There's an extensive beer selection — as well as a big hard-cider section. And the wine department looks nothing like a typical supermarket wine selection.
Wine buyer Jonathan Chan has spent a lot of time in the Central Coast, tasting and seeking labels for the store. In some cases, he and his team worked with winemakers such as Doug Margerum on special bottlings, including a late-harvest sauvignon blanc for Whole Foods. Everything local gets a special shelf tag.
About 5% of the wine selections are organic or "eco-friendly." Some are shelved under that label. Others are mixed in with the general wine population, which includes shrewd choices in Italian, French and Spanish wines. You wouldn't normally expect to see Vietti Arneis, wines from Elizabetta Foradori, or Steve Matthiasson's Tendu on a supermarket shelf.
The store also has some high-end and small-batch spirits, including the full line of gins and vodkas from St. George Spirits, and wearing that local label, organic vodka from GreenBar craft distillery in downtown Los Angeles.
Over in the meat department, expect the usual array of choices. But this store also has two smokehouses, the same Southern Pride models used at barbecue joints, the butcher points out. He's giving brisket, pork butt and more a 12-hour overnight smoke. Oh, and the meat department also will be turning out hot dogs wrapped in bacon.
Working with L.A. Creamery, Nancy Silverton has created several flavors of boozy gelato: Try chocolate whiskey, bourbon or pina colada for starters.
As for the "Vinyl Lounge," described as a hangout spot with vinyl records, does a Whole Foods market even qualify as a hangout spot? With this, the store may be trying a little too hard to be hip. All in all, though, pretty swell.
Whole Foods Market, 788 S. Grand St., Los Angeles, (213) 873-4745, www.wholefoodsmarket.com. The store will be open daily from 7 a.m. To 10 p.m.
Follow @sirenevirbila for more on food and wine.
ALSO:
A chickpea soup recipe for Day of the Dead--and into fall and winter
Scratch Bar & Kitchen opens in Encino with no servers, just the cooks
Those scones you love at Proof Bakery? Here's the recipe, plus five more
---
Get our weekly Tasting Notes newsletter for reviews, news and more.
You may occasionally receive promotional content from the Los Angeles Times.