The top 10 picks on Jonathan Gold's 101 Best Restaurants in L.A. list
Jonathan Gold's new 101 list is finally here. The fifth edition of The Times restaurant critic's 101 Best Restaurants is now available for subscribers. This year, we have a new map, new photography and, best of all, lots of new restaurants — including a new No. 1 restaurant. (Want to talk about that? Tune in to Gold's weekly live chat, Wednesday at noon.)
If you like to carry around the print version in your car, as some of us do, it will be in the paper on your doorstep on Sunday. Meanwhile, here are Gold's top 10 for 2017:
1. Vespertine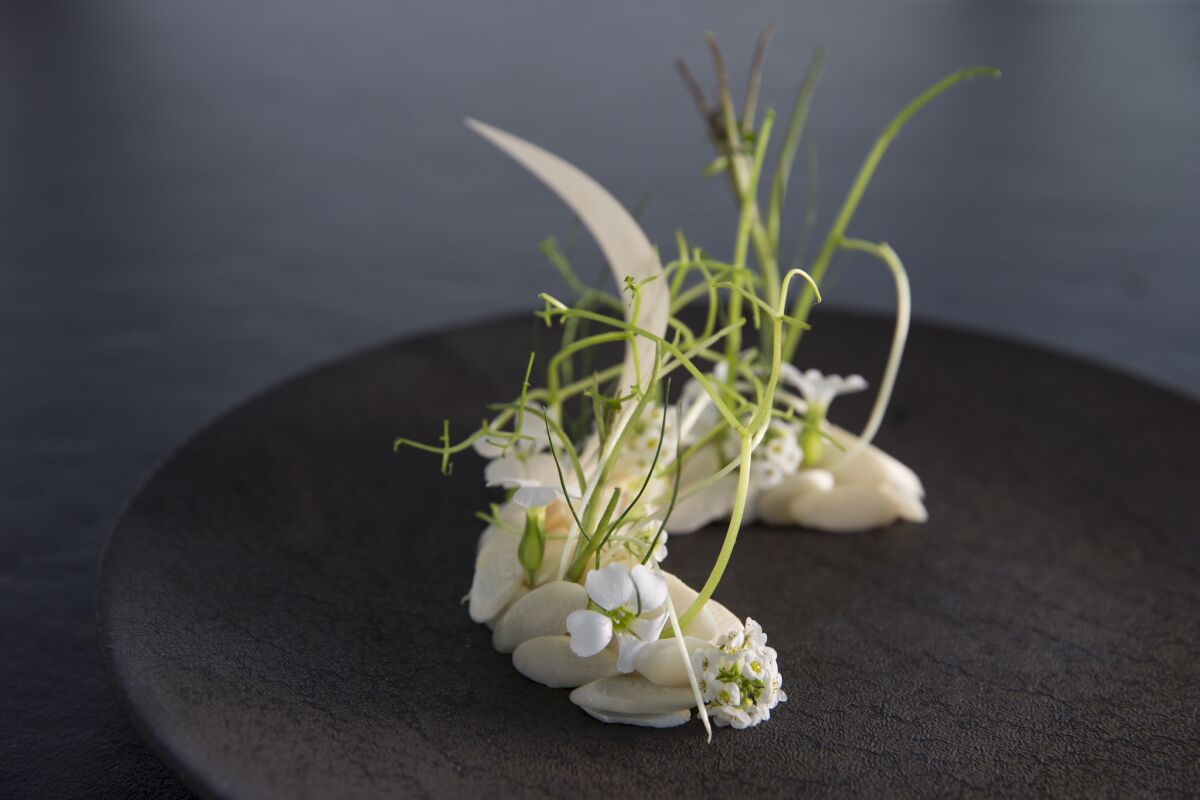 Let us address the spaceship in the docking port here — not everybody is going to be ecstatic that we are naming Vespertine the best restaurant in Los Angeles. The entire experience at Vespertine, from the lack of right angles in the dining room, to the throbbing four-note soundtrack, to the overwhelming abstraction of the food, to the stunning cost of dinner, is going to drive many of you insane. Yet looked at as an artwork, where the architect Eric Owen Moss, the ceramicist Ryota Aoki and the musicians in the post-rock band This Will Destroy You are as vital to the experience as the chef, Vespertine is in its way perfect.
2. Providence
Providence occupied the No. 1 slot each of the last four years, and it was tempting to put it there again. Michael Cimarusti does everything that a great chef should. Much of the fish he uses is local and sustainable, obtained through a Dock to Dish program he helped to set up. Cooks are awed by the rigor of his kitchen. His commitment to local flavors — not just yellowtail, rockfish and sea urchin but also Asian notes that find their way into his dishes as naturally as the expected European ones — and the flow of his menus (geoduck and oyster with Vietnamese basil, local squid with the Japanese pepper paste yuzu kosho, abalone with sunchoke, rockfish with cranberry beans) reflect Los Angeles not just as a great port city but also as part of a specific ecosystem, a unique intersection of land and sea.
3. Spago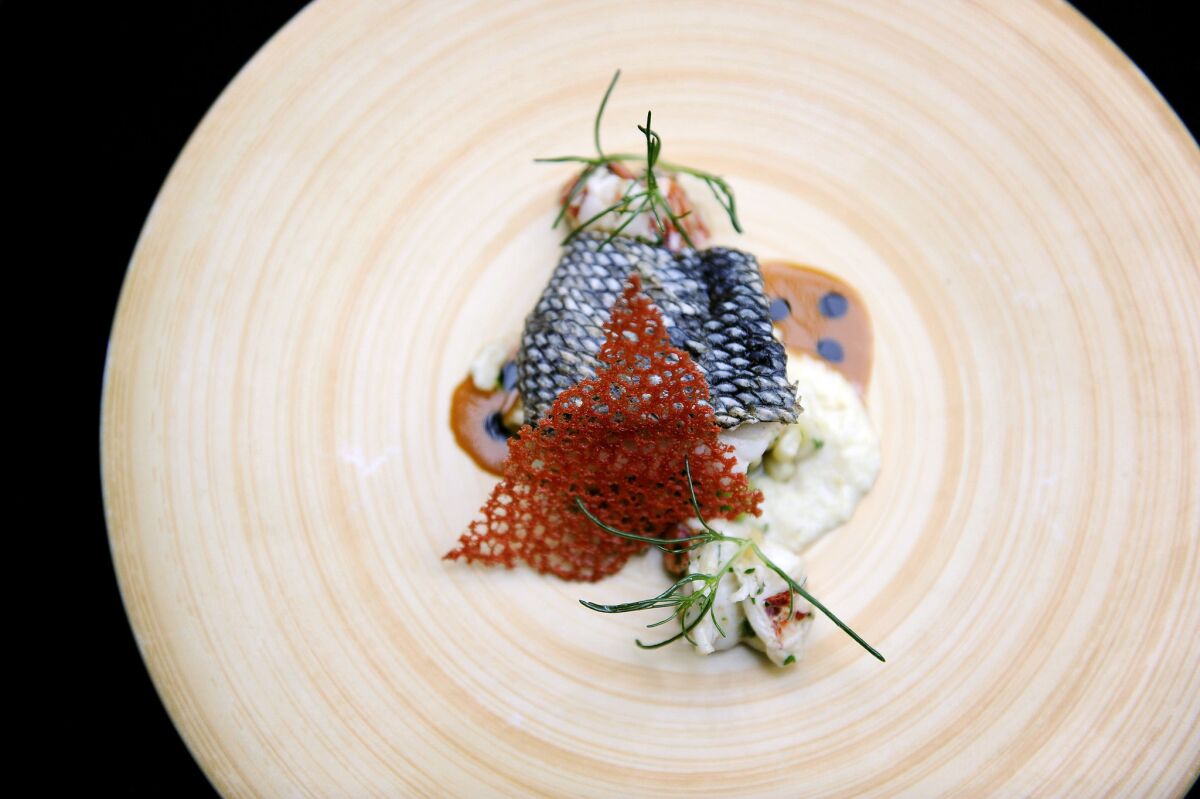 Wolfgang Puck taught the world what it means to be a Los Angeles chef. At Ma Maison, he helped invent the modern template of the entertainment industry restaurant. At the original Spago on the Sunset Strip, he created what later became known as casual fine dining, a movement that 35 years later still dominates the restaurant world. He jump-started fusion cooking, modern grill cooking, gourmet pizza and the gastropub. The current Spago, in Beverly Hills, has defined fine dining in Los Angeles for the last two decades.
4. Lukshon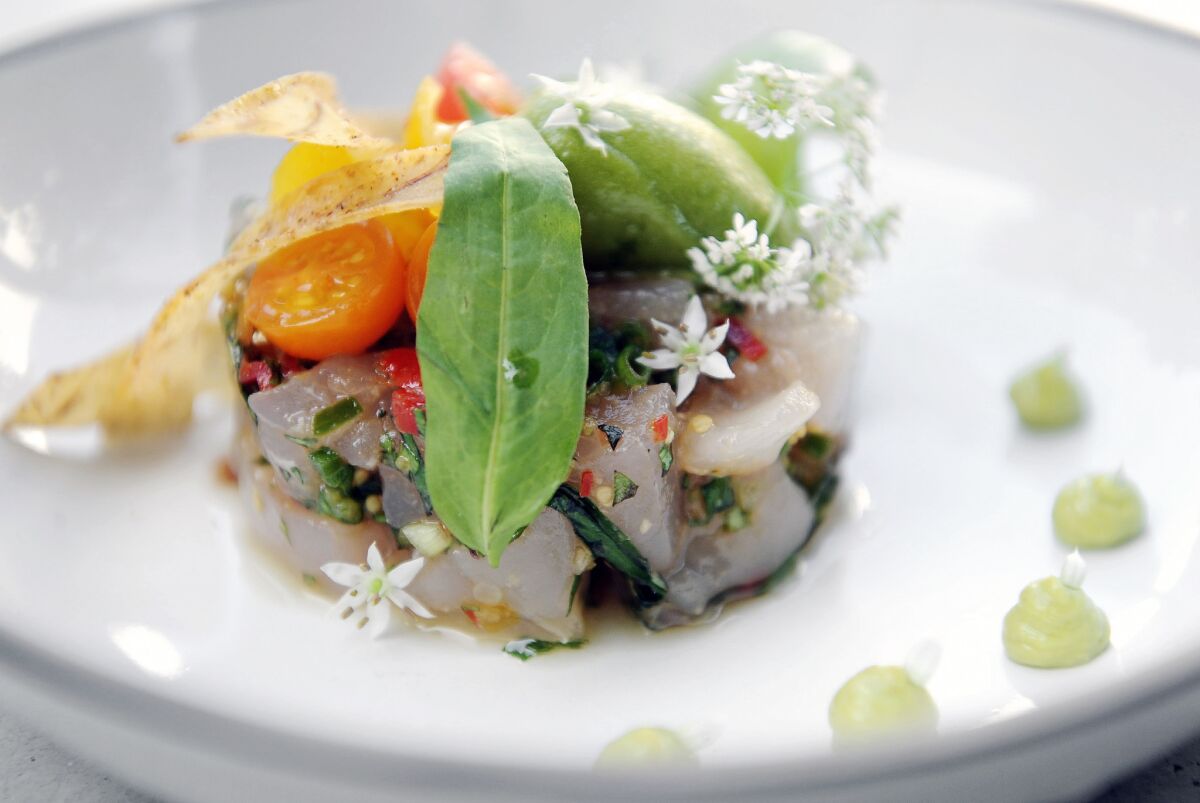 Every time I drop by Lukshon, I'm consumed by the same thought: Sang Yoon still may be the most underachieving chef in America, a man who will spend a thousand hours developing a perfect dan dan mian and then dump it from his menu because he got bored, or tinker on his fermented XO sauce the way your cousin Gabe works on his old Corvette. He still serves a Burmese fermented tea leaf salad made with Marcona almonds as well as crunchy beans, garnished with barely cooked prawns; and raw butterfish pushed toward Thailand with a dusting of blast-frozen coconut milk. Someday, Yoon may decide to streamline all this into a $150 tasting menu. Until then, Lukshon is almost a bargain.
5. Taco Maria
If you were going to write a novel about 2017 Orange County, Taco Maria might be a good place to start. Young cook from a Mexican-restaurant family leaves home to work in a famous modernist kitchen, and returns to run a taco truck, which quickly leads to a tasting-menu restaurant in a comically overwrought hipster mall, then fame for the chef's breathtaking "Chicano cuisine." It's straight out of Jonathan Franzen. But while it is easy to dismiss the perfection of Carlos Salgado's narrative, it is far more difficult to dismiss his food.
6. Spring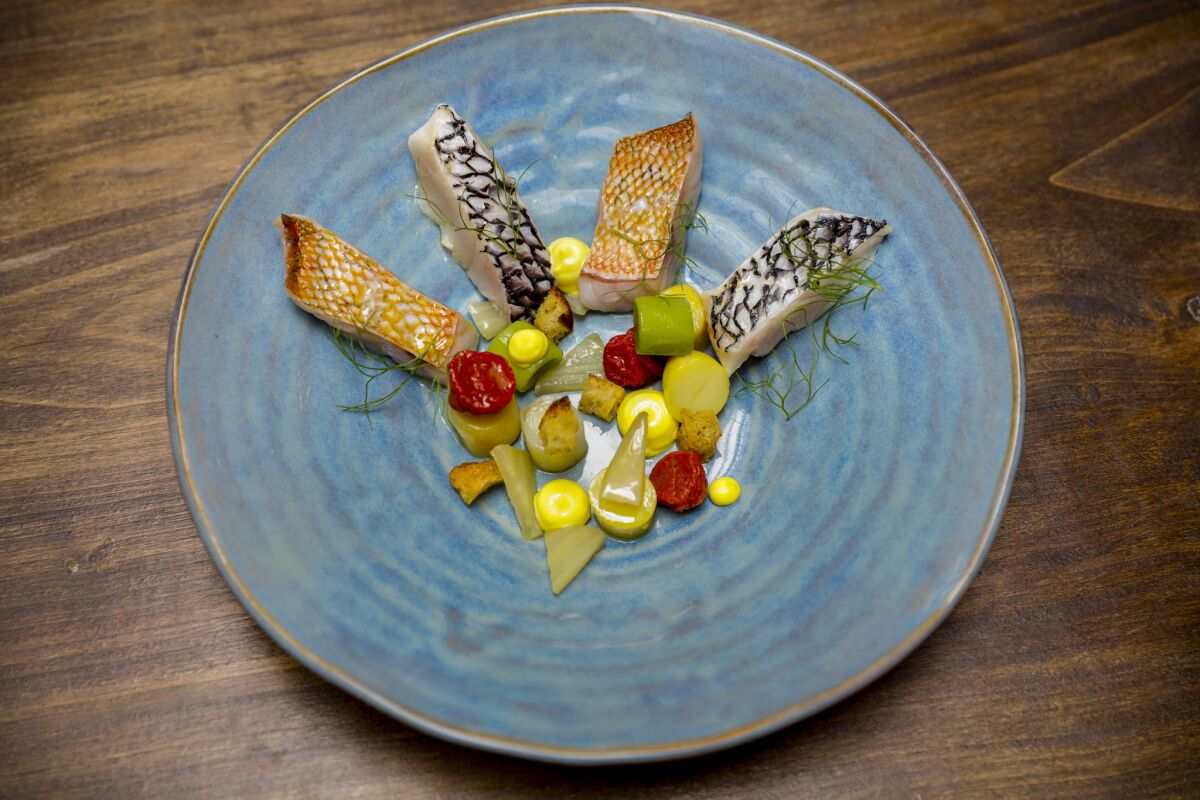 One of the best meals I had last year was a dinner celebrating Nowruz, Persian New Year, prepared by Tony Esnault at Spring, including braised lamb, dill-scented rice with fish, and the best version of kuku I have ever tasted; a dense, intensely flavored Iranian frittata made with a basketful of fragrant green herbs. Esnault, of course, is the epitome of a French chef, a protégé of Alain Ducasse who has cooked in some of the best kitchens in the world. (His Iranian-born mother-in-law supervised the Nowruz dinner.) He and his wife Yassmin Sarmadi run the bistro Church & State as well as Spring. And Spring is the loveliest French restaurant to open in Los Angeles in years, an actual glassed-in 19th century courtyard graced with Esnault's sunny Provencal cooking.
7. Trois Mec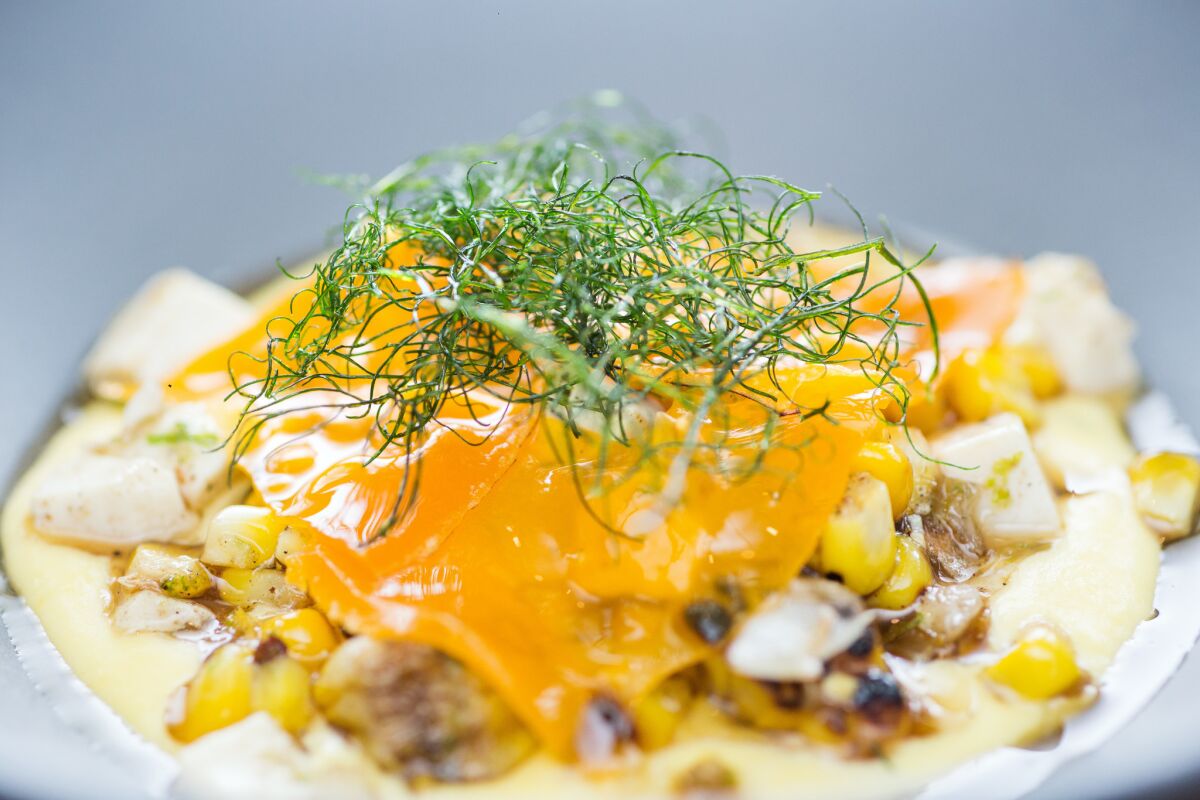 Los Angeles is filled with telegenic chefs, but Ludovic Lefebvre might be the restaurant scene's equivalent of the Most Interesting Man in the World. He did some dinners at a friend's bakery and accidentally invented the pop-up restaurant. He is a veteran of the kitchens of Alain Passard, Pierre Gagnaire and Marc Meneau who built a restaurant, Trois Familia, around his riffs on the Taco Bell menu. He once broke Open Table. He runs a small fried-chicken empire in his spare time. And luckily for Los Angeles, he is a chef capable of running grand kitchens who prefers to cook for just 24 people at a time, from behind the counter of a converted mini-mall pizzeria.
8. Cassia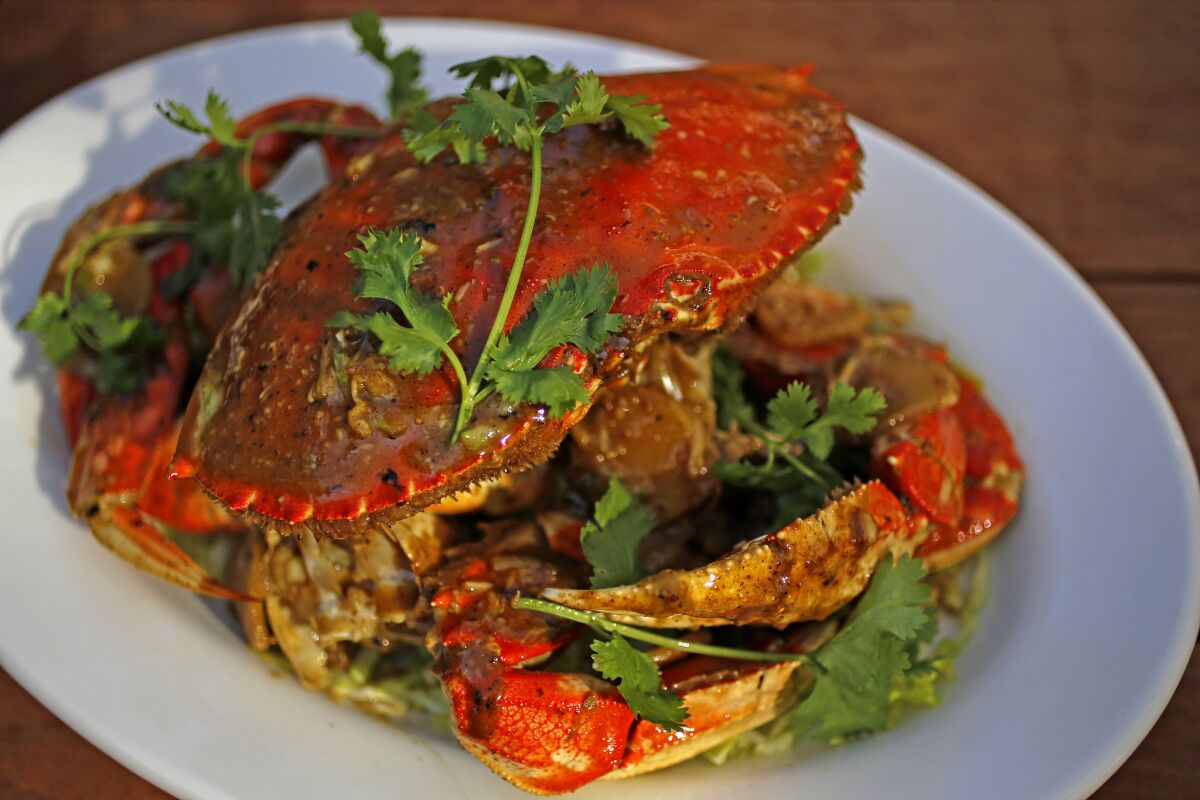 Would you go to a Vietnamese restaurant for the cured meats? Probably not. But Bryant Ng's charcuterie plate is pretty great, whipped fatback with herbs and delicate terrines rimmed with yellow fat, sweetly spiced smoked sausage, air-dried pork and spicy candied bacon, served with a fermented cabbage relish — you could look at it as either the best conceivable deconstructed bánh mì, or as something a talented butcher in Nantes, France, wishes he could call his own. At Cassia, nominally Vietnamese, he is claiming the essence of French cooking as his own. So you will want to try the egg custard with sea urchin, a beef rendang that could double as an Indonesian-spiced daube, and a splendid, anise-scented pot-au-feu that splits the difference between that emblematic French dish and a Vietnamese pho.
9. Mozzaplex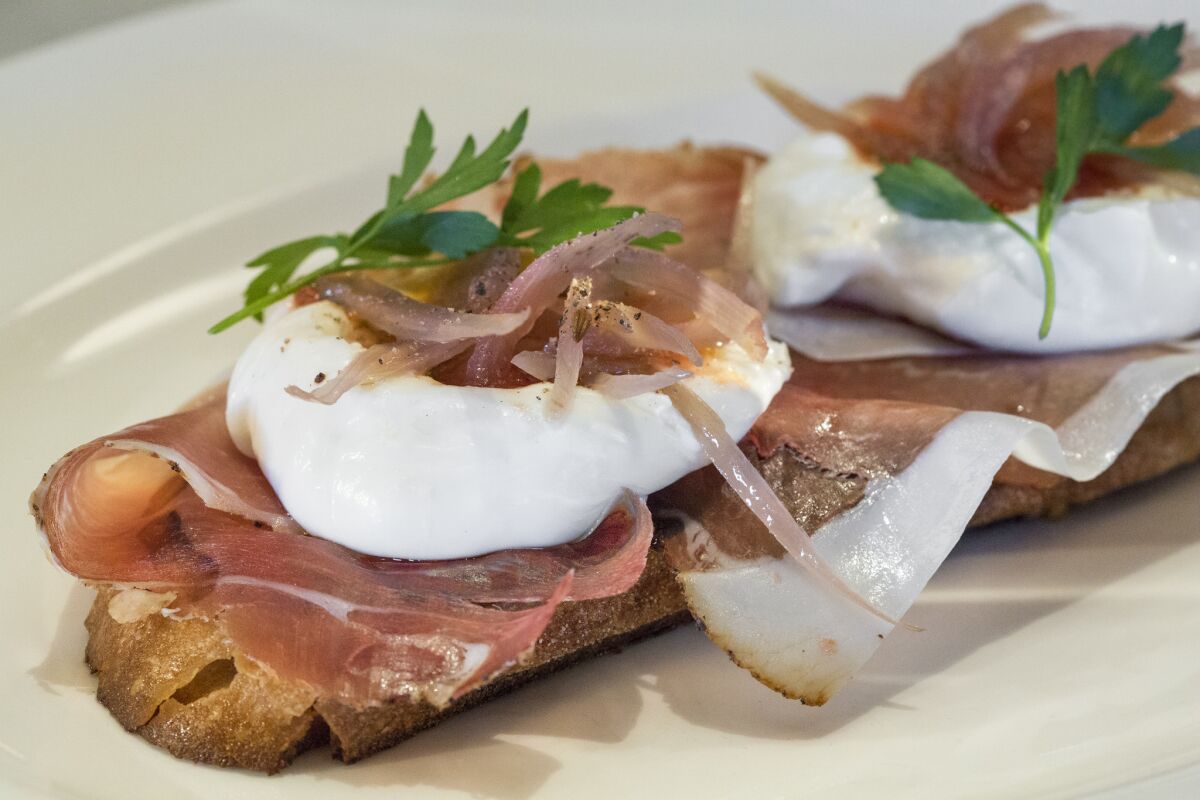 If you follow Nancy Silverton on social media, you know that she seems to be everywhere at once — chefs' dinners in Nashville, grilling steaks in Panicale. Yet through some magic trick, she also seems to be behind the mozzarella bar at Osteria Mozza every time you come in, sprinkling Umbrian olive oil over a plate of that afternoon's burrata. Silverton presides over the complex of restaurants (Pizzeria Mozza, Osteria Mozza, Mozza2Go and Chi Spacca) at the corner of Melrose and Highland avenues. Any of the four restaurants could well make this list on its own; together they form an unassailable rampart of urban rustic cuisine.
10. Rossoblu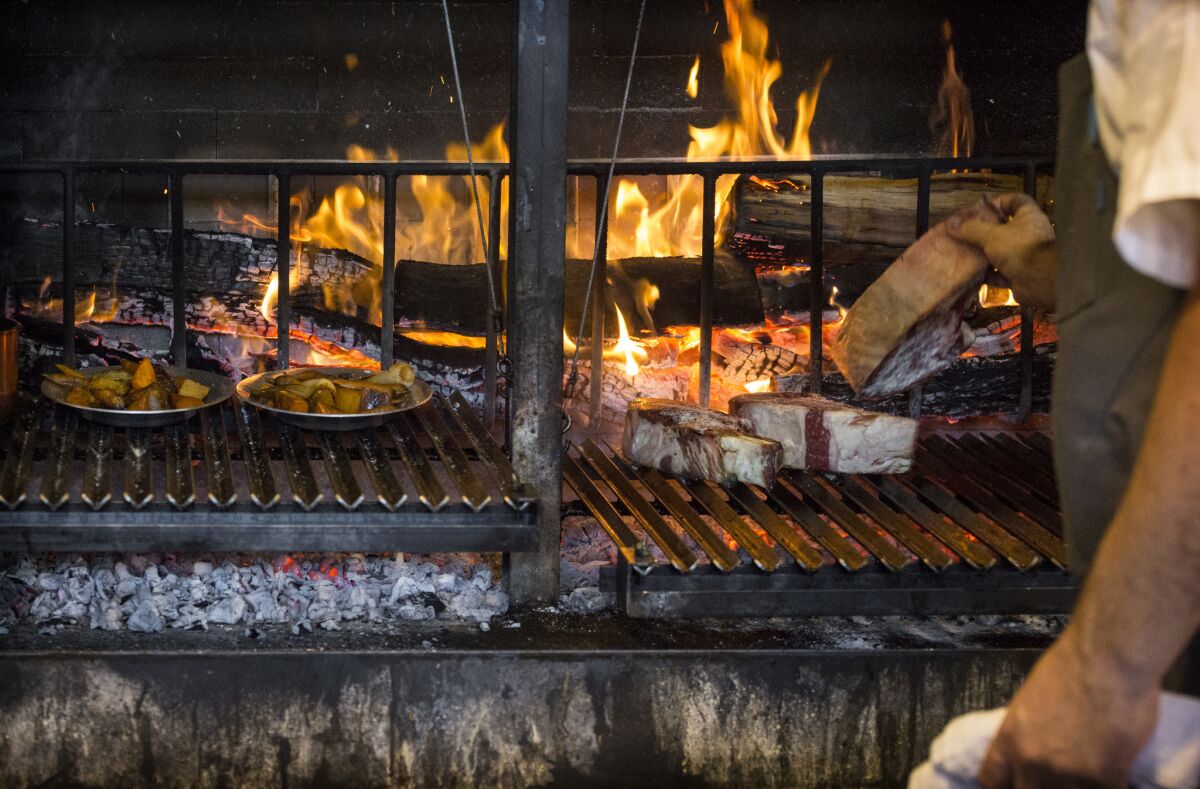 Have you tasted Rossoblu's minestra nel sacco? It's a homey dish, basically dumplings boiled in chicken soup. There is a reason tortellini in brodo is a better-known dish. Yet at Rossoblu downtown, the dish is positively exotic — Bolognese grandmother cooking introduced into a city with no Bolognese grandmothers. Would I be pushing things if I confessed that the minestra nel sacco reminded me a lot of the Xi'an bread-in-soup dish called paomo? In Los Angeles, things are complicated. Rossoblu, named for the uniform colors of the Bologna soccer team, is the new Bologna-focused restaurant from the chef Steve Samson, co-founder of Sotto. And it is possible to drop by, order a glass of Pignoletto and an overachieving salumi board, and be perfectly happy.
Get our L.A. Goes Out newsletter, with the week's best events, to help you explore and experience our city.
You may occasionally receive promotional content from the Los Angeles Times.