A gluten-free, vegan bakery is opening in Santa Monica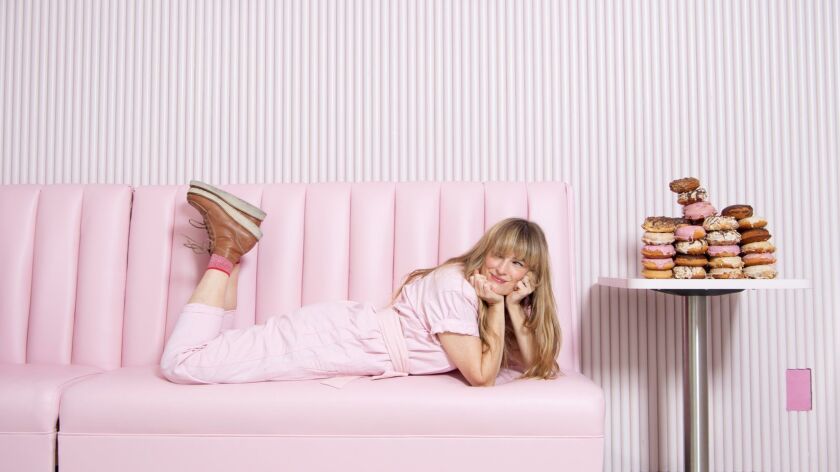 Erin McKenna taught herself to bake after she discovered as a child that she couldn't eat most desserts she encountered in the world.
"I had all those allergies," she said.
Her early experiments — "I was just throwing stuff in a bowl" — eventually led to her developing her own gluten-free and vegan recipes and, in 2005, to opening her own bakery.
That was in New York City (the bakery was then called Babycakes; after a copyright dispute she renamed that and all other locations Erin McKenna's Bakery). On Saturday, she'll open a Santa Monica shop, her second Los Angeles-area location.
The new Montana Avenue bakery (her first L.A. location is in Larchmont Village) is done up in shades of pink and lavender, with eight tables and chairs and banquette seating in a cozy dining area in front of cases and shelves loaded with baked goods.
It's a significant expansion, as McKenna's previous bakeries only have bar seating. Also new is a breakfast menu featuring pancakes, waffles and French toast; and a savory menu that includes pizza, salads, roasted vegetables, mac and cheese, and avocado toast.
"My mission wasn't just to give kids a bakery where they could eat anything," McKenna said recently, dressed in her bakery's pink jumpsuit uniform, next to stacks of frosted doughnuts, "but to give them a frickin' cool bakery."
The new location will also have beer and wine, with a selection put together by Ferdinando Mucerino, a longtime customer who helped McKenna assemble an organic vegan wine selection.
McKenna's recipe for vegan, gluten-free chocolate chip cookies »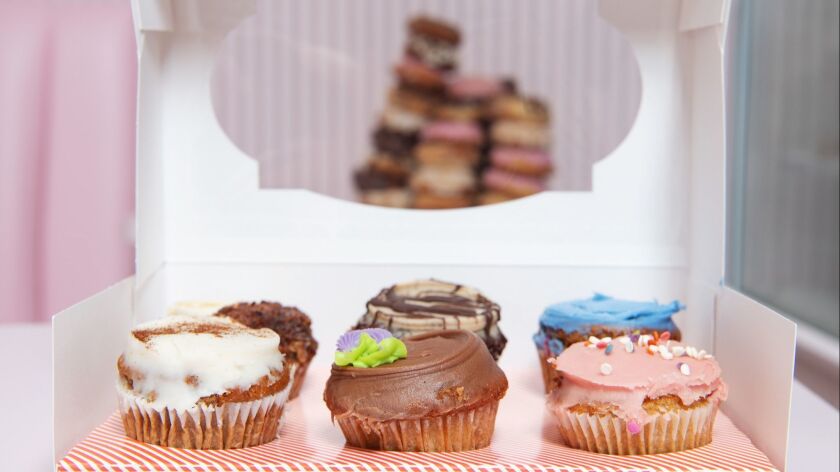 One of 12 children, McKenna grew up in San Diego and lived in New York before she decided last year to return to Southern California with her husband and their three children to be close to her extended family, and to open a new bakery here.
"The loudest message I got was 'open in L.A.,'" McKenna said. "Los Angeles is light years ahead of New York in cutting-edge health."
Her bakery is "not a diet bakery," she said, but rather one that provides products for people who have long been underserved. "It's not a trend."
1415 Montana Ave., Santa Monica; (855) 462-2292; erinmckennasbakery.com.
Instagram: @AScattergood
---
Get our weekly Tasting Notes newsletter for reviews, news and more.
You may occasionally receive promotional content from the Los Angeles Times.