The best insider tips for grilling beef this summer
If you think there's nothing new to learn about steaks, think again.
I recently asked Katie Flannery, the second-generation scion of Flannery Beef, a well-regarded Bay Area beef purveyor, to share her inside-baseball beef grilling secrets. She shared four things I found to be aha moments that make me excited to get back to the grill this summer, with recipes from Katie herself and two L.A. chefs who serve Flannery's beef on their menus.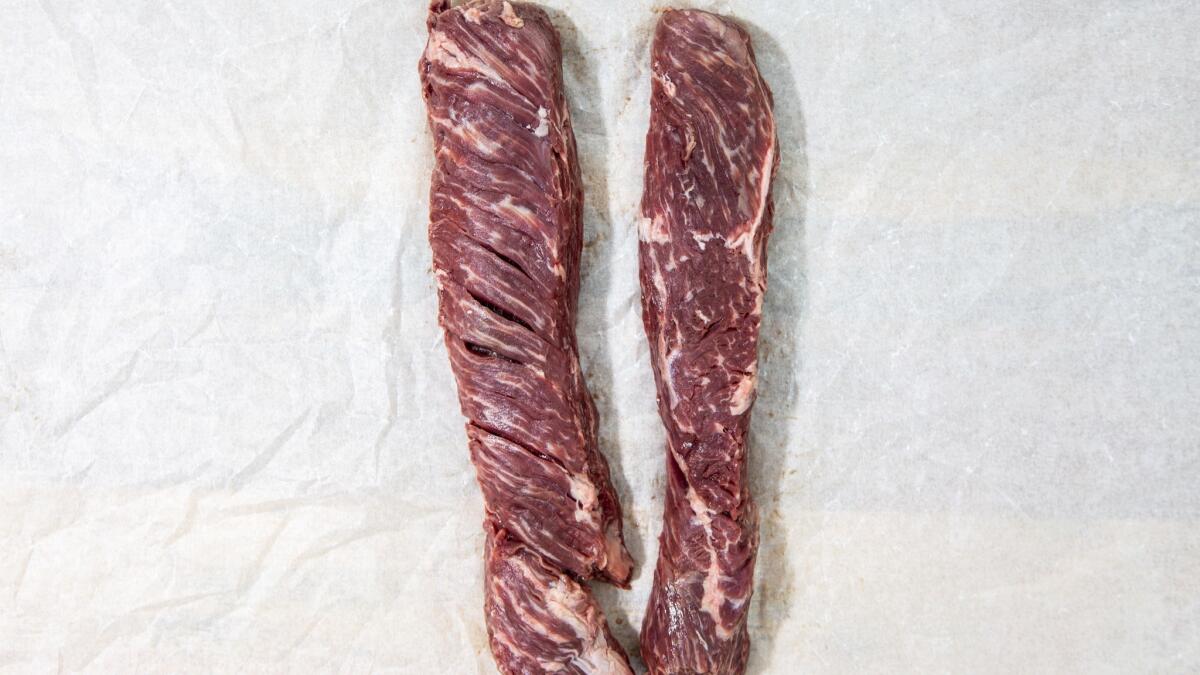 Her first tip was to be on the lookout for prime hanger steak. No matter how trendy the cut becomes, hanger is always more affordable than rib-eyes, strips and filets — and it's always more flavorful. Buying it prime-grade — a subjective term that essentially means a steak that has the highest percentage of fat "marbling" throughout the meat — ratchets up the flavor even more. "All the extra fat that a prime hanger steak contains really mellows out any kind of gamey iron flavor that you might associate with hanger," Flannerysays. "It's hands down my favorite steak, and if you ever see it, buy it without any hesitation."
Click here for Hinoki & the Bird chef Brandon Kida's recipe for Sichuan Chile Hanger Steak.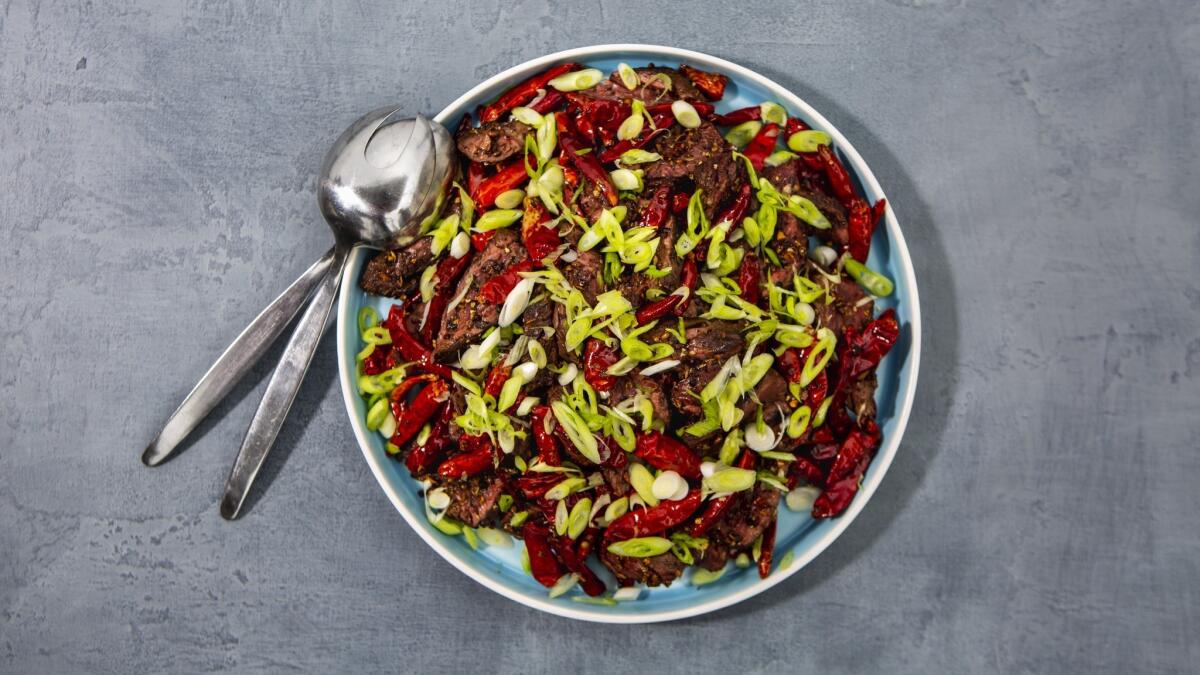 Second, thinner is better with skirt steak. There are two different muscles sold as skirt steak. "There's the 'outside skirt steak,' which actually hangs inside the cow's diaphragm. This is sometimes called 'flap' meat and is thicker and chunkier," Flannery says. "Then there's the 'inside' skirt steak which actually hangs outside the diaphragm; this is the true skirt steak and is what you want to use. It's thin and delicate and cooks up so fast." In Aaron Franklin's "Franklin Steak" (Ten Speed, 2019), he calls this same cut the "outside skirt steak," eschewing naming conventions to be technically correct. When in doubt, look for the thinnest skirt steak at your butcher shop, and you'll know you've got the right one, no matter what the label says.
Click here to get the recipe for Skirt Steak with Marjoram and Lime Salsa.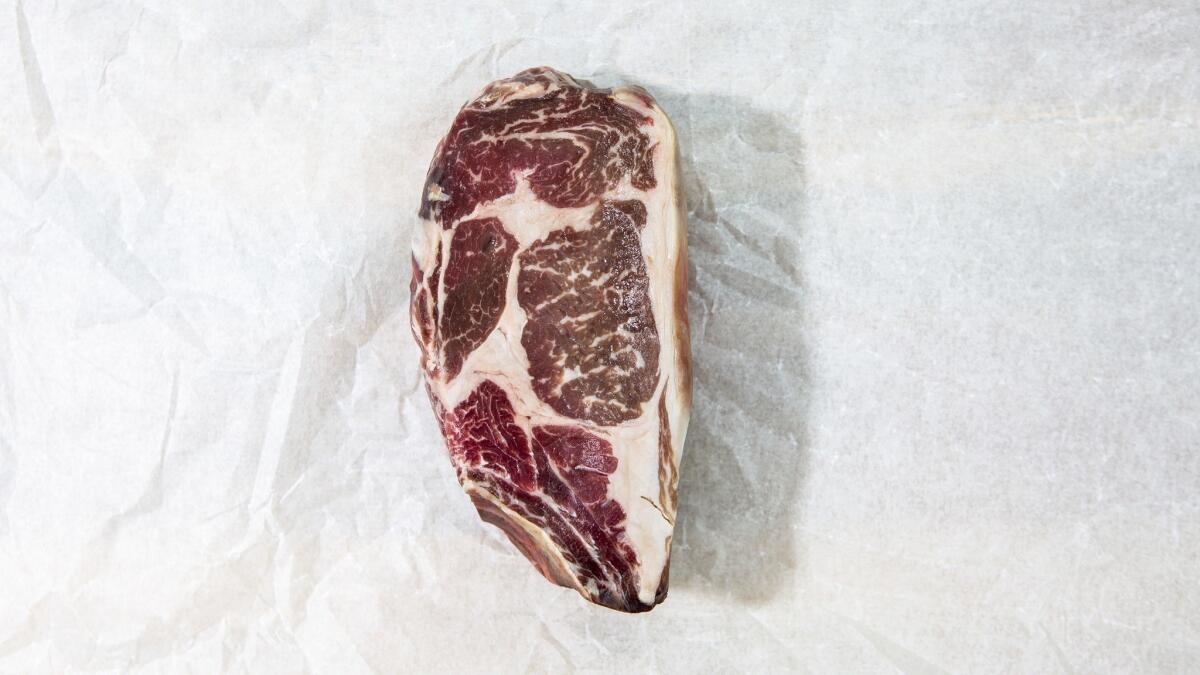 Third, when you're splurging on a rib-eye steak, you want it cut from the front, or chuck, end of the rack — because it contains the largest proportion of what Flannery says is the tastiest part of the cow. (Flannery's custom-cut 3-inch-thick bone-in rib-eye "Jorge" steaks are such steaks.) "Because of where we cut it, each steak has more of the spinalis dorsi muscle, or 'rib cap' in the steak," Katie explains. "This muscle is often called the 'deckle,' but that's not right. It's its own thing and gets the most worked-out on the cow, so it's also the most flavorful." To get this cut from your local butcher, ask them to cut two 3-inch-thick steaks, including the first two rib bones, from the chuck end of the rib primal (the whole cow section where all rib-eye steaks are cut from).
Click here for Yours Truly chef Vartan Abgaryan's recipe for Grilled Rib-Eye Steak With Pistachio Gremolata and Charred Balsamic Broccolini.
Finally, she advises adding ground dry-aged beef scraps to your burgers. When I saw dry-aged beef being used in burgers on restaurant menus, I thought supremely pricey dry-aged steaks were being ground up for hamburger meat. (The price of the burgers usually supported that idea.) That's not the case, according to Flannery; instead, most often, fresh ground meat is mixed with dry-aged steak trimmings, mostly the super-flavorful fat. If your butcher doesn't sell a "dry-aged" burger meat mix, ask if they will sell and grind their dry-aged beef scraps for you, which you can then mix into freshly ground beef cuts at a ratio of 30% fat to 70% meat.
Click here for Katie Flannery's recipe for Dry-Aged Burger With Gruyère and Homemade Garlic Mayonnaise.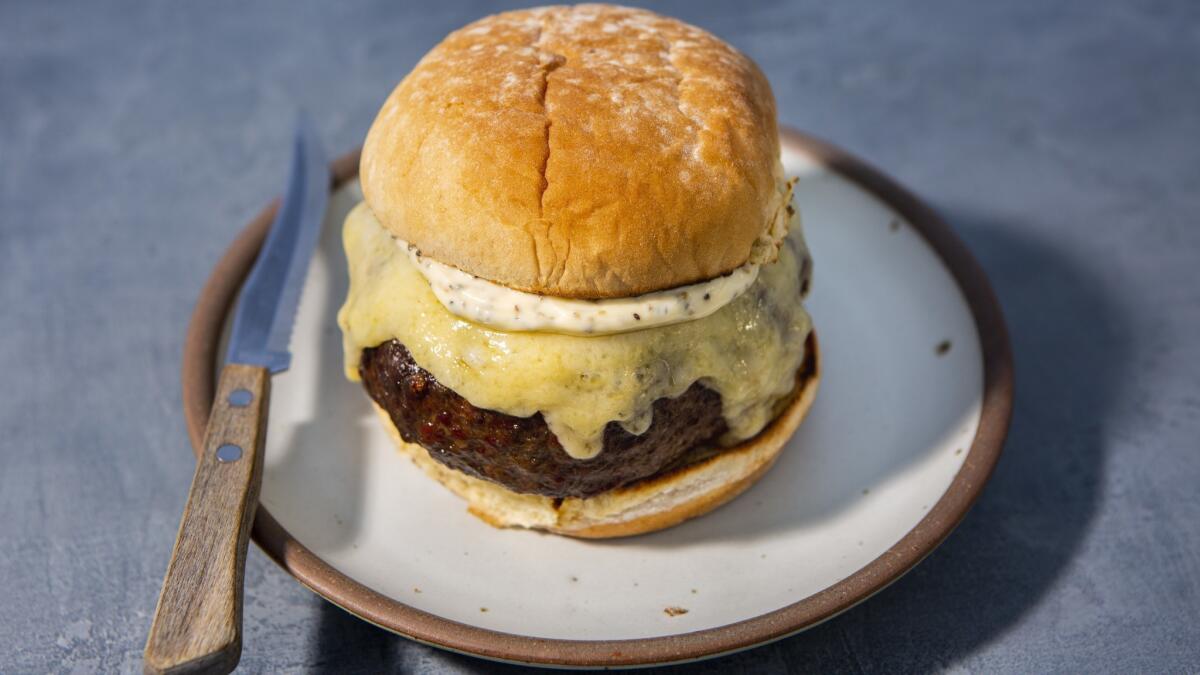 Get our L.A. Goes Out newsletter, with the week's best events, to help you explore and experience our city.
You may occasionally receive promotional content from the Los Angeles Times.