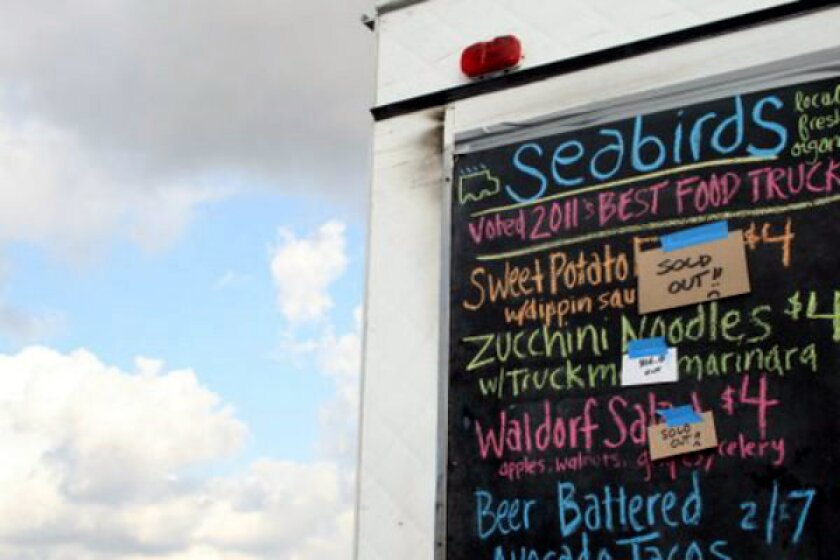 Looking to take a break from all the Black Friday chaos but still get out and about for some holiday shopping this weekend?
The Patchwork indie arts and crafts festival is coming to Santa Ana on Sunday with more than 100 booths featuring works by local artists, designers and crafters. Browse pottery, glassware, clothing, paper goods and artisanal foods at the free outdoor event in Santa Ana's museum district.
Stuff those stockings with locally made goods: Honey from Orange County's Backyard Bees, toffee from Simmering Sugar, oils and vinegars from Beyond the Olive and caramels and chocolates from C Salt Gourmet are just some of the products featured at this year's show.
Stop by Patchwork's VW bus beverage bar for a Handsome Coffee Roasters cold-brew iced coffee or iced tea, served in a mason jar. There will be food vendors too, including Crème Caramel L.A., selling custards and bread puddings; Seabirds, with various veggie options; Coolhaus; and Orgasmo de la Boca, with its sliders with smoked olive relish.
ALSO:
Food FYI: New Jersey mayor plans to live on food stamps
Jonathan Gold quiz: It's turkey time
Sam Marshall to design Republique in former Campanile space
---