Willie Mae's and Holey Grail Donuts opened in L.A. Do they live up to the hype?
L.A. is a fickle town, especially when it comes to food. Some of the most lauded chefs in the world have attempted to open locations of beloved restaurants in Los Angeles. Lines form. The hype machine whirls into motion. Reservations seem impossible. But, in some cases, the doors close a few years or even months after opening. Remember Andy Ricker's Pok Pok in Chinatown? What about April Bloomfield's Hearth & Hound? Or Daniel Humm's Mezzanine? Dominique Ansel's bakery at the Grove closed for good during COVID, taking with it his beloved Cronuts. I was sad to see them all go.
Willie Mae's Scotch House in New Orleans and Holey Grail Donuts in Hawaii are two new restaurants expanding outside their original states for the first time with locations in Los Angeles. Willie Mae's is home to some of the best fried chicken in the country. And the fried-to-order doughnuts from Holey Grail Donuts earned a cult following that includes investor Tony Hawk and the many hundreds of people who frequently line up in the wee hours of the morning for a doughnut. These are two L.A. transplants that I hope will stick around when and if the lines and the hype die down.
Fried chicken at Willie Mae's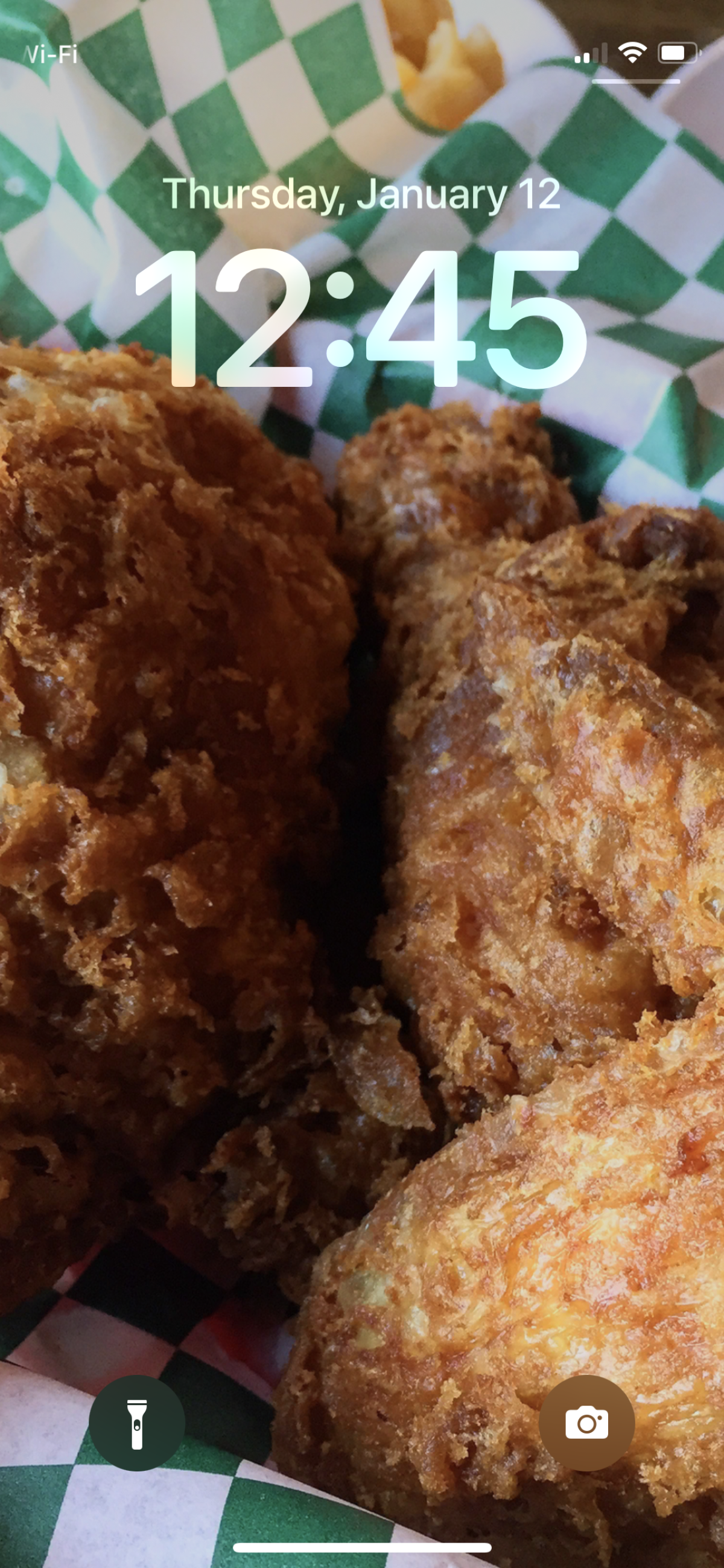 Most people use a photo of their kids, a sunset or another memorable moment as the screensaver on their cellphone. I have a photo of fried chicken. It's the chicken I waited 90 minutes for in 98-degree, humid weather at Willie Mae's Scotch House in New Orleans.
On a recent trip, I stood outside the building under a punishing heat while I waited for a seat in a tiny dining room with wooden chairs that felt like someone's grandmother's house. That first bite of chicken was a revelation. I sunk my teeth into a scalding thigh, cracked the fragile crust and released a rush of hot juice. There was heat. Not the snarling heat of Nashville hot chicken but more of a soft hum in the meat that I amplified with a bottle of Crystal hot sauce. The crust was beyond jagged, with a rugged terrain I couldn't help but pull and pick at between bites of the actual chicken.
What some call the best fried chicken in New Orleans (or America) comes to L.A. The great-granddaughter of Willie Mae's founder opens her Venice restaurant on Lincoln Boulevard.
I finished my two thighs and leg (dark meat is always the way to go) and properly soiled every napkin on the table, then got back in line to do it all over again.
When I heard that the restaurant was opening a takeout and delivery operation last year out of the Colony kitchen facility in West L.A., with a full-service restaurant in Venice to follow, I was excited but skeptical. How could the magic of the original possibly be re-created inside a ghost kitchen or a glass storefront on Lincoln Boulevard in Venice?
"We ship a lot of stuff," owner Kerry Seaton-Stewart said during a recent call, referencing the many items she sources from the New Orleans area to keep the food as consistent as possible. Seaton-Stewart's great-grandmother Willie Mae Seaton opened Willie Mae's Scotch House in New Orleans in 1957. "And we're doing things the same," she said. "The same same."
On a recent visit, the food was, as Seaton-Stewart said, "the same same." The chicken had that same red-tinged golden hue. The first bite delivered the same crunch and rush of juice.
"It's a wet batter," Seaton-Stewart said of the chicken's singular coating. "That's what makes our chicken different. Everything else is proprietary."
They can keep the rest a secret. I'll keep getting back in line.
Prosperity, Rick Martinez and Original Sin doughnuts from Holey Grail Donuts
The saturation of doughnut shops in Los Angeles is astounding. You can find a mom-and-pop shop in countless shopping centers, along with a slew of boutique doughnut-makers in every corner of the city. The high density of shops is actually what drew sister and brother Hana and Nile Dreiling of Holey Grail Donuts in Hawaii to Los Angeles with a new store in Santa Monica, a food truck and another shop slated to open in Larchmont in February.
"L.A. is arguably one of the most competitive doughnut markets in the world," Nile said during a recent call. "That's a little frightening ... but our concept is just so different from any traditional doughnut shop there is."
What sets the Holey Grail doughnuts apart is the taro dough, made with taro, organic coconut cream and a handful of other ingredients. Nile and Hana started making their doughnuts out of a trailer in Kauai in 2018. Located across from the state's largest taro field, "it was kind of an obvious light bulb connection to use this local ingredient as the base of our dough," Nile said.
The texture of the dough is unlike any existing doughnut in Los Angeles. It's a sidestep to mochi doughnuts, somewhere between a glutinous rice flour and the bready nature of a cake doughnut. They're springy and spongy with a middle that bounces back. And without the various sweet glazes and toppings, I'd call them savory.
Hana said she's developed more than 60 flavors that rotate each week, but you can count on a few doughnuts, such as the Hot Single, to stick around. It's the best way to appreciate the flavor and texture of the dough, with a thin sheen of local honey (each store uses a local honey, this one is from Eli's Bees in the Santa Monica Mountains) and flakes of Maldon salt.
The Rick Martinez, created by the Dreilings in collaboration with Martinez as part of the shop's Breaking Bread program, is elaborately finished with a sweet raspberry and dragonfruit glaze, a squiggle of coconut tres leches and plenty of coconut flakes and dehydrated raspberry.
And if you're lucky, the Prosperity doughnut, painted in a pleasingly tart kumquat glaze dotted with poppy seeds, will be available.
"It's a flavor we run around the new year every year," Hana said. "Kumquats are a traditional gift of prosperity for the Lunar New Year."
My group of three ended up with six doughnuts and polished off all six. They're smaller in size than your average yeasted doughnut or many cake doughnuts, too. We probably could have eaten six more.
I've had multiple people ask me if the taro dough makes the doughnuts "healthy."
"A doughnut is not supposed to be healthy," Nile said. "We try to go as health-focused with as high-integrity ingredients as possible while still maintaining the satisfaction and nostalgia and texture of what a doughnut truly should be. It's still a doughnut."
---
Get our L.A. Goes Out newsletter, with the week's best events, to help you explore and experience our city.
You may occasionally receive promotional content from the Los Angeles Times.