The most ardent intentions to eat healthy can be easily scuppered when you're hungry, it's late, and your only dinner option is that lonely packet of ramen noodles in your pantry.
So in an age when convenience trumps all, here are some handy and healthy entree ideas to stash at home. Covering paleos, pescatarians and vegans, they're at least an alternative to a heaping order of greasy fries from the local drive-through:
No-filler frozen meat patties
Targeted toward the Paleo and Whole30 set are frozen meat patties from Tribali. Throw under a broiler or into a sauté pan and they'll be ready in 10 minutes. Using organic grass-fed beef and hormone- and antibiotic-free chicken, the products don't have soy or other fillers or preservatives. Options include Mediterranean Style Beef, which has parsley, garlic purée and lemon peel; Chipotle Chicken (poblano peppers, green onion, lime juice); and Umami, which contains shiitake mushrooms, fish sauce and Nori seaweed. Each patty has between 17 and 22 grams of protein.
Info: $11.99 for a package of four at Whole Foods Market, Erewhon and Lassen's, or $55.96 for a four-pack including shipping at tribalifoods.com
Canned tuna inspected for mercury
Although few pantry items are more versatile than canned tuna, the concern about mercury is less enthralling. Which is why Sean Wittenberg founded Safe Catch, a brand that tests every tuna caught to ensure that the mercury falls so far below FDA regulations that even pregnant women and children can eat it regularly.
"Everyone should be able to eat tuna irrespective of where they are in their life cycle," said Wittenberg, who says he launched the brand after his mother suffered from mercury poisoning, believed to be the result of a tuna-heavy diet. Safe Catch is sold in BPA-free cans or single-serving pouches. Flavored varieties include Chile Lime and Habanero Mint; the spices and fish are combined with avocado oil. "Every ingredient is targeted toward the health-conscious person who wants to be cognizant of what they put in their body," said Wittenberg. In addition to tuna, Safe Catch also sells Wild Pink Salmon; additional flavors of the salmon will launch this summer.
Info: $23.99 for a six-pack of cans at safecatch.com. Also available at various Albertsons and Vons locations.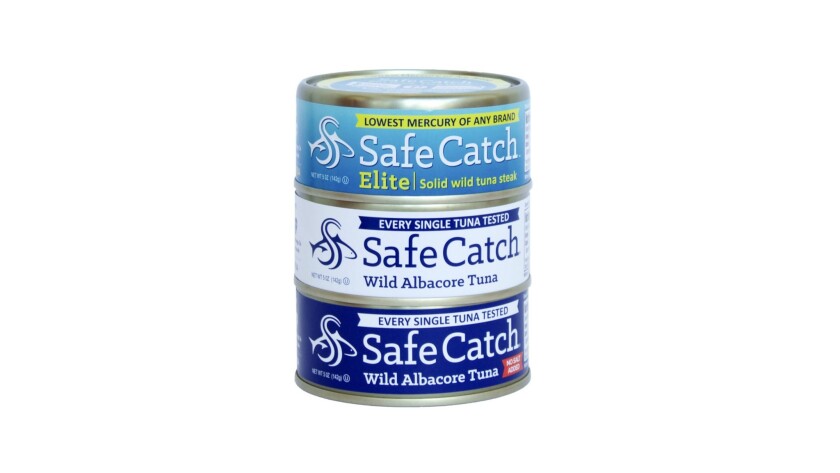 No-refined-sugar, vegan baked beans
As comforting as baked beans out of a can are, the high sugar content and occasional inclusion of bacon make them a no-no for vegetarians or those watching their calorie intake. The Portland, Ore.-based Better Bean brand recently launched its Better Baked Beans, a precooked and refrigerated product in a resealable tub. Its white beans are slow-cooked with tomato sauce and flavored with maple syrup, molasses and orange juice instead of refined sugar. Other products in the all-vegan line include Uncanny Refried Black Beans and Three Sisters Chili, which has beans, yam, corn, squash and peppers. Just heat and serve.
Info: $3.69 at Ralphs, Gelson's, Mother's Market. betterbeanco.com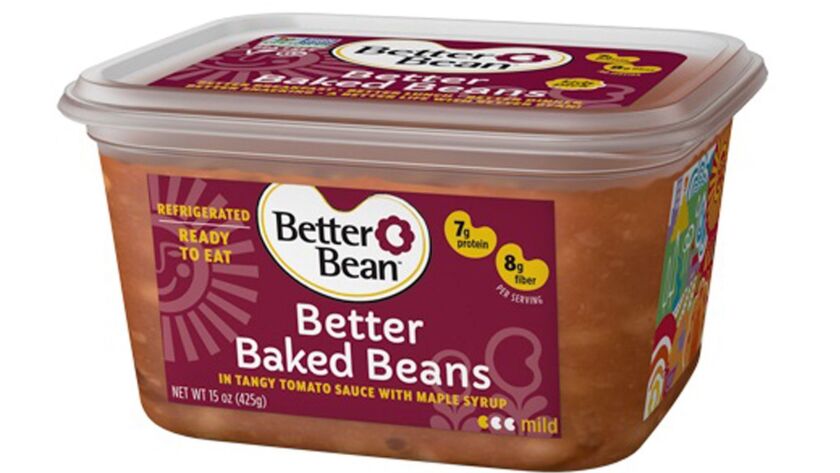 Crisp, vegan 'chick'n' patties
The latest from vegan-friendly brand Quorn is its Vegan Spicy Chick'n Patties, made — like the other products in the line -- from Mycoprotein, a dough-like substance with the texture of meat made from a fermented, nutritious fungus. The frozen patties cook crisply in the oven and come mixed with various spices and wheat flour for a slightly crunchy breaded texture.
Info: $4.99 at Ralph's. quorn.us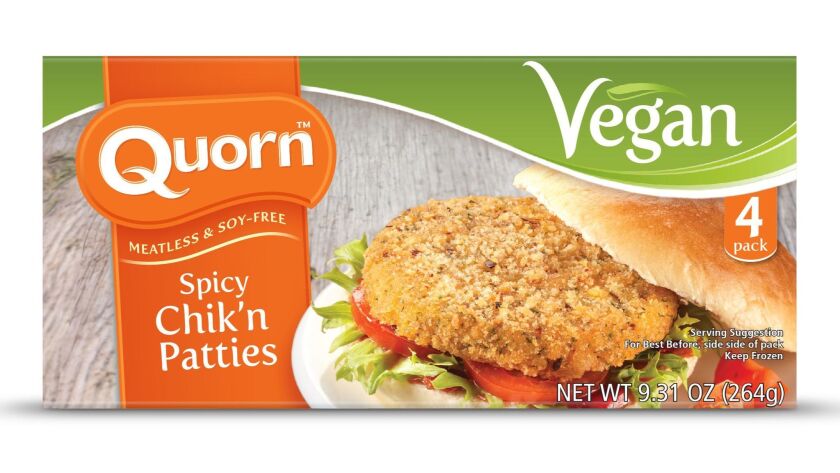 READ ON!
Yes, you can eat your way to beautiful skin
10 high-tech gadgets to help you get to sleep
How 'Scandal's' Katie Lowes hid her psoriasis
7 steps to making your health your No. 1 priority
---