Four brilliant ways to give your lifestyle a health and wellness boost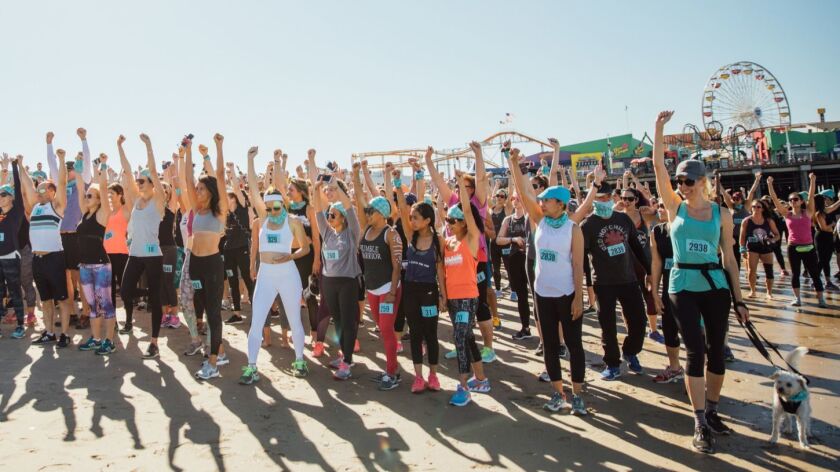 A triathlon that anyone can do, finding your fitness tribe, a meditation-manicure-pedicure and wellness services that come to you. Here are four ways to add some health and wellness to your lifestyle:
A run (or walk) on the beach capped by yoga and meditation will make up next weekend's Wanderlust 108 "mindful triathlon" in Santa Monica. "It's our version of a fun and accessible entry point to mindfulness," said Sean Hoess, co-founder of Wanderlust, which organizes yoga festivals. "Many runners are used to stretching but not necessarily to yoga or meditation. This is a way to cross-pollinate and bring all those people together."
Participants start with a 5K run/walk at their own pace on the beach, followed by a 75-minute yoga session and a 25-minute guided meditation with DJs spinning music. Afterward, everyone is encouraged to stay on for food and craft vendors and more fitness classes. Hooping, anyone? (In case you're wondering: 108 is the number of beads on a mala, those rosary-like beads yogis use for chanting.)
Info: Wanderlust 108. April 28 and April 29. Check-in at 7:30 a.m. at 200 Santa Monica Pier, Santa Monica. Event ends at 3.30 pm. Tickets start at $41.08. wanderlust.com
::
Such A-list trainers as Gunnar Peterson, Harley Pasternak and Simone De La Rue will be part of the Propel Co:Labs Fitness Festival, a two-day Los Angeles event in May offering some 40 diverse exercise classes.
At the heart of the weekend, said Laura Barnett, brand director of electrolyte water brand and organizer Propel, is a celebration of the world of workouts. "Fitness has become tribal," said Barnett. "There is spin, yoga, HIIT [high-intensity interval training], dance, boot camps, all these emergent trends. Our idea was to unite these tribes and create an experience that celebrated the thing we have in common, which is a love of fitness."
Attendees can choose from several classes running concurrently; kick off the morning with a high energy interval training class, cool down with meditation and yoga, try some boxing or a Platefit workout and end the evening with a cardio dance party (Ludacris is in the house!). Barnett anticipates high demand for one of the new mash-up formats, where participants toggle back and forth between two types of workouts and instructors. There will be seminars (such as Pasternak busting nutrition myths), food vendors and the obligatory braid bar.
Info: 8 a.m. to 7 p.m. May 5 and May 6. Quixote Studios, 1011 N. Fuller Ave., West Hollywood. Tickets start at $50. propelcolabsla.com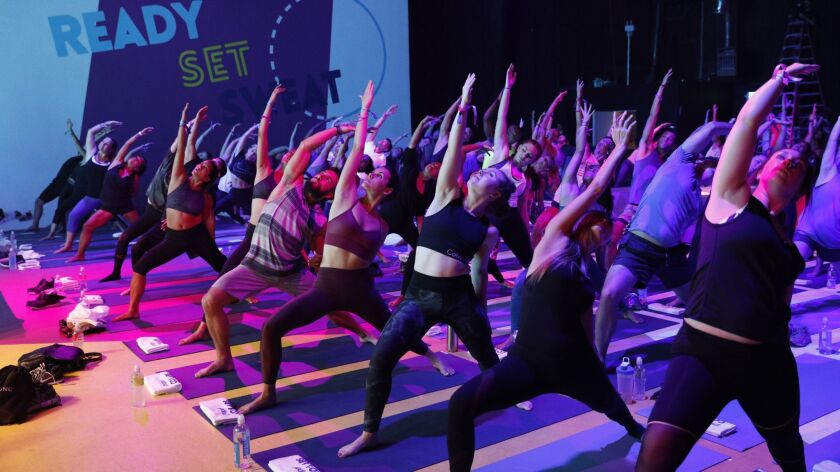 ::
Ever have to choose between getting a manicure and meditating? Now you can do both simultaneously. Namaste Nail Sanctuary, which officially opened in March in Studio City, offers customers the option of plugging into their personal Deepak Chopra Dream Master audio-visual system so they can zen out while getting their cuticles trimmed.
"There are women who religiously get their nails done. What if we can dual-purpose that time to include meditation and its many health benefits?" asked Michael Elliot, who co-founded the salon with his meditation instructor wife, Mecca. The 1,600-square-foot salon holds eight manicure/pedicure stations designed for privacy; each one can be curtained off. Customers are asked to put their cellphones on vibrate and are served herbal elixirs from the Moon Juice brand. The nail polishes are non-toxic and lotions are ghee-based. "Our entire focus is health and wellness, down to the air purification system of the salon," said Mecca Elliot.
Info: 12184 Ventura Blvd, Studio City. (818) 760 7741. First-time visitors can try the Grounding Fusion, a manicure/pedicure combination, for $39.99. Monthly membership packages start at $49.99 for two treatments. namastenailsanctuary.com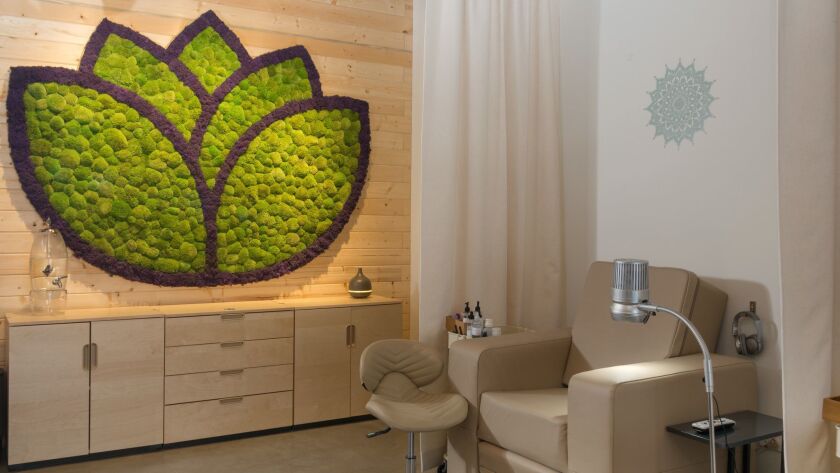 ::
And then there's always the option to avoid the freeways and have your wellness services come to you.
To that end, Los Angeles-based Reme, an app that sends masseuses and stretch therapists to their clients, on May 1 will introduce on-call IV therapies for dehydration, immunity and energy. Working with mobile IV company Drip Hydration, a registered nurse will come to your home, office or hotel within the hour to intravenously administer cocktails of vitamins, electrolytes and antioxidants. Reme currently serves Southern California addresses from Los Angeles to San Diego.
Info: On-call stretch therapy is $65 for 45 minutes, Massages start at $100 for 60 minutes. IV therapy starts at $199. remeapp.com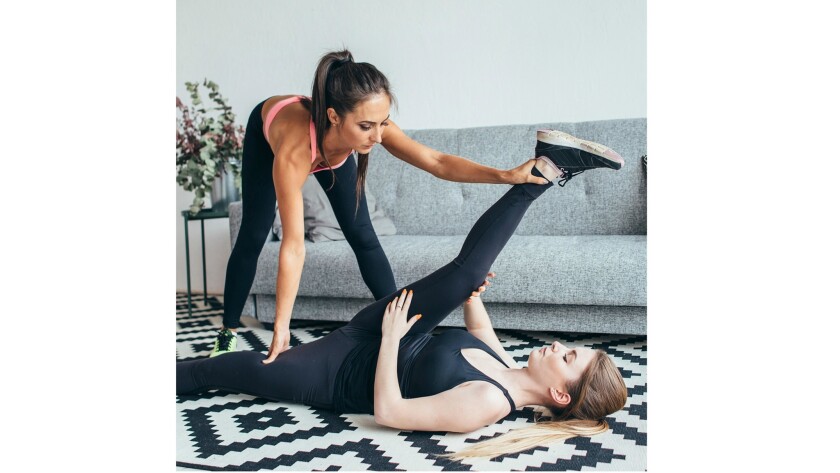 READ ON!
Yes, you can eat your way to beautiful skin
10 high-tech gadgets to help you get to sleep
How 'Scandal's' Katie Lowes hid her psoriasis
7 steps to making your health your No. 1 priority
---