120,000 vehicles expected at LAX as post-holiday traffic crawls on its way to the airport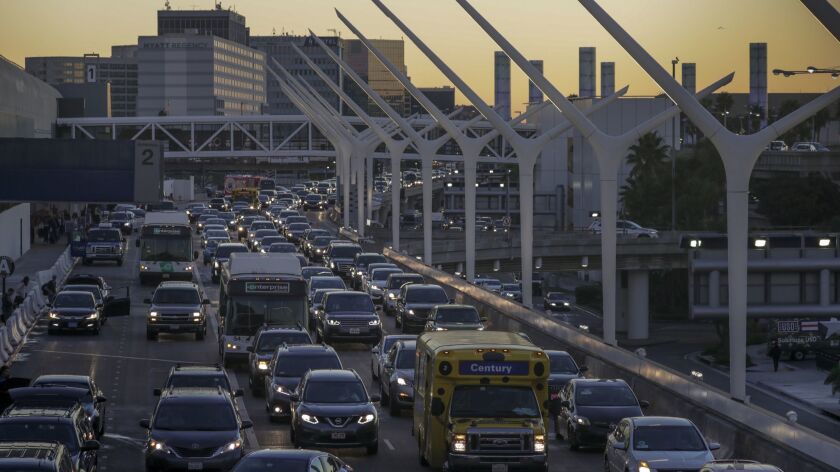 The Sunday after Thanksgiving is one of the busiest travel days for traffic around Los Angeles International Airport, and Sunday night was no exception, an LAX official said.
"We're expecting a total of 120,000 vehicles at LAX by the end of the day," airport spokesman Charles Pannunzio said.
As of 4 p.m., spotters for LAX determined it would take motorists about "22 minutes to go completely around the upper level of the airport, which is the departure level, and about 14 minutes to circle the lower level, which is for arrivals," Pannunzio said.
In order to facilitate a more orderly flow of traffic, airport officials closed the east and west shortcuts across the airport, Pannunzio said.
The southbound lanes of Sepulveda Boulevard at the airport also were closed, so motorists leaving the airport had to exit onto Century Boulevard.
---