Gardening datebook: Seedlings, succulents and native plants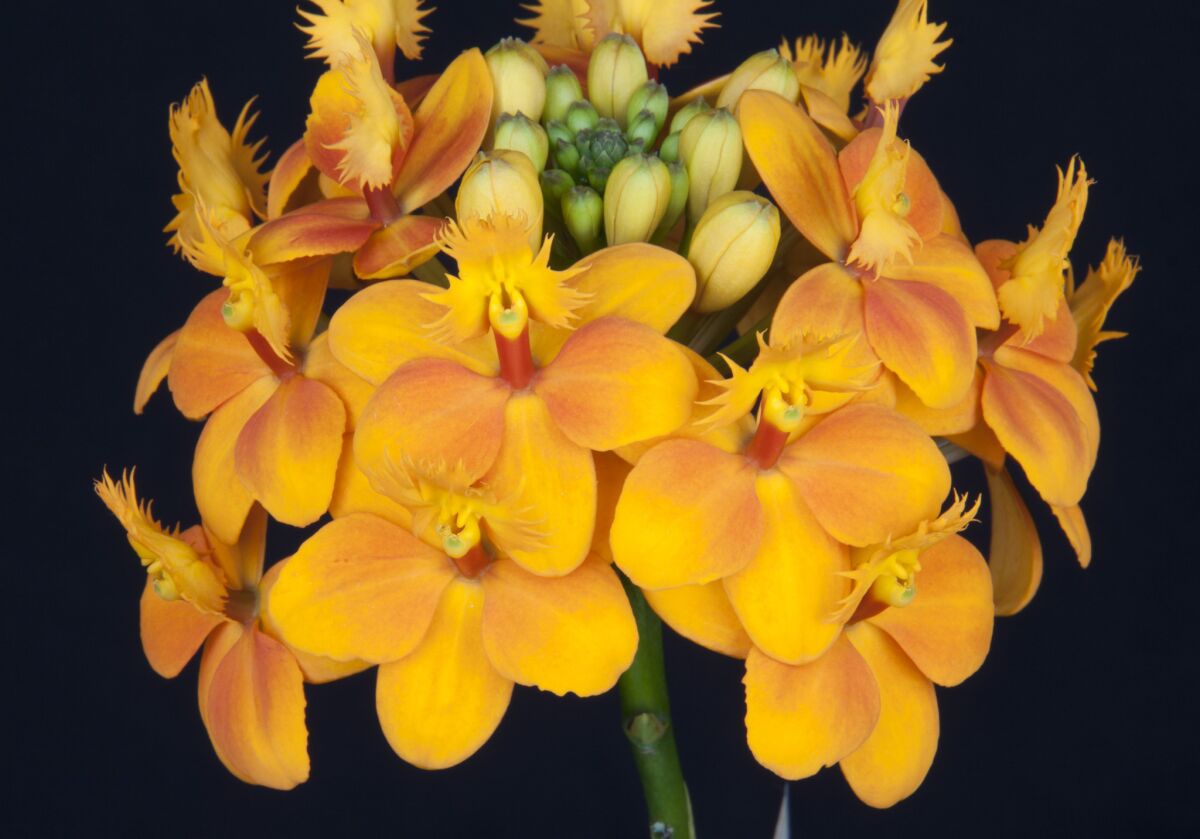 If you have a plant-related class, garden tour or other event you'd like us to mention, email jeanette.marantos@latimes.com — at least three weeks in advance — and we may include it. Include a high-resolution horizontal photo, if possible, and tell us what we're seeing and whom to credit.
Sept. 13
Getting Friendly with Fungi is the topic of the Sherman Library & Gardens Lunch & Lecture series for September. Mycologist Joanne Schwartz describes methods for locating and identifying wild mushrooms in Southern California. Her recent collecting has focused on the Channel Islands, where she is leading a fungal DNA bar code sequencing project. Lunch and lecture $25 members, $35 nonmembers. Lecture only, free for members, $5 nonmembers. 11:30 a.m. to 1 p.m., at 2647 East Coast Highway, Corona del Mar. slgardens.org
For the record:
5:24 p.m. Sept. 10, 2019An earlier version of this post misspelled the last name of South Coast Rose Society featured speaker Gisele Schoniger as Schoenberg.
Sept. 14
Designer Plant Fair, sponsored by the Association of Professional Landscape Designers of Greater Los Angeles, features vendors from at least 16 SoCal wholesale nurseries sharing their favorite plants for the 2019 fall planting season, 9:15 a.m. to 3:30 p.m. at Ayres Hall in the Los Angeles Arboretum, 301 N. Baldwin Ave, in Arcadia. Tickets available online. Admission is $20; $15 for students, educators and Pacific Horticulture members, and $10 for members of the L.A. Arboretum and APLD. apldca.org
Los Angeles Cactus & Succulent Society Fall Plant Sale features 19 vendors of pots, succulents and cactus, some grown by private growers, 9 a.m. to 4 p.m. at the Sepulveda Garden Center, 16633 West Magnolia Blvd. in Encino. Free admission and parking. lacactus.com
Sept. 14-15
South Bay Orchid Society Fall Show & Sale includes demonstrations throughout the day on orchid care and repotting, as well as hundreds of award-winning orchids on display and plants for sale from commercial growers from 9 a.m. to 5 p.m. Sept. 14 and 9 a.m. to 4 p.m. Sept. 15 in the South Coast Botanic Garden, 26300 Crenshaw Blvd. in Rolling Hills Estates. Requires $9 admission to the gardens ($6 seniors and students). Free parking. southbayorchidsociety.com
Sept. 19
The lives of honey bees and their similarities to houseplants is the topic of a talk by author Hilary Kearney. The class includes tips about beekeeping and how honey is made, 6:30 to 8:30 p.m. at The Sill, 8125 West 3rd Street, West Hollywood. Tickets are $20, buy them online. thesill.com
South Coast Rose Society features speaker Gisele Schoniger of Kellogg Garden Products to talk about the company's merchandise. 7-9:30 p.m. in Classroom A of the South Coast Botanic Garden, 26300 Crenshaw Blvd., Rolling Hills Estates. southcoastbotanicgarden.org
Sept. 21
The 2019 Quilt Rooms and Gardens Tour, hosted by the Conejo Valley Quilters, provides tours at the studios and gardens of five fabric artists in the Thousand Oaks area from 10 a.m. to 4 p.m. Tickets are $25. conejovalleyquilters.com
Oct. 13
South Coast Cactus & Succulent Society features longtime succulent grower Gunnar Eisel speaking about the challenges of growing two species of astrophytum, a.k.a. star cactus — A. myriostigma (bishop's cap) and A. asterias (silver dollar). 1 p.m. in the South Coast Botanic Garden, 26300 Crenshaw Blvd., Rolling Hills Estates. southcoastcss.org
---
Life is stressful. Our weekly mental wellness newsletter can help.
You may occasionally receive promotional content from the Los Angeles Times.