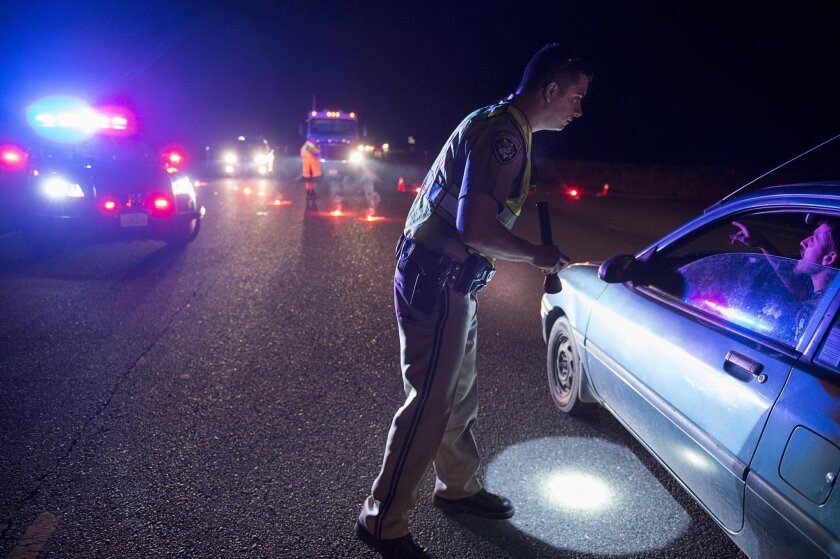 Reporting from Oroville, Calif. —
Presley Amata had a little more warning than most that the emergency spillway releasing millions of gallons of water from Lake Oroville might fail.
A friend of her uncle's works at the dam and called her Sunday afternoon with a warning to leave. Amata, 23, and her husband packed up their belongings with care and left their home in Yuba City on the Feather River, where floodwaters have been rising for the last few days as runoff from Lake Oroville spills downhill.
Yet for all her forewarning, Amata and her family made it only four miles out of town before they hit a traffic jam of epic proportions. Her father, who lives in nearby Marysville, couldn't even get to his car.
"I don't know what he's going to do," she said. "He is trapped at a gas station and they have told him he has five hours to figure it out."
With estimates putting the number of residents ordered to evacuate at around 160,000, major roadways in rural communities along the Feather River came to a standstill Sunday night. Travelers reported encountering road blockades heading north on interstates 70 and 99. For those pointed south, the driving was no smoother. Fear of being trapped in flooded homes had sent people fleeing into a river of gridlock.
The evacuation orders arrived Sunday afternoon, only hours after officials with the California Department of Water Resources sought to assure residents that the rain-engorged reservoir's dam and its spillways were stable. The orders included the counties of Butte, Yuba and Sutter. Oroville residents were told to make their way north of the lake to Chico, where an impromptu evacuation shelter had been set up at the Silver Dollar fairgrounds.
"Immediate evacuation from the low levels of Oroville and areas downstream is ordered," the Butte County sheriff said in a statement posted on social media. "This is NOT A Drill."
The Yuba County Office of Emergency Services urged evacuees to travel only to the east, south or west. "DO NOT TRAVEL NORTH TOWARD OROVILLE," the department said on Twitter.
Belen Castaneda, 23, a preschool teacher from nearby Biggs, fled her home around 4:30 p.m. for the fairgrounds. Along with her three sisters and her parents, she brought an elderly neighbor who doesn't speak English.
"We just grabbed everything we could," she said. "Everyone was freaking out."
She said her family made sure to pack irreplaceable items. "Old family pictures we had brought from Mexico that we had for a long time," Castaneda said, "and our birth certificates."
She also grabbed a couple of items from her sprawling makeup collection.
"Some of that stuff is limited edition," she said.
Beau Bates, 31, of Yuba City said he had been watching the level of the Feather River rise for days. When it climbed high enough to submerge half of a small building across the water, he knew it was time to go.
"That's what I remember from the last flood," he said, referring to the flood in 1997 that led to an evacuation order. "I remember my dad saying, 'Watch the river, Watch the river.' "
For Oroville City Councilwoman Marlene Del Rosario, 79, Sunday's evacuation order was "much more serious" than what she remembered from 20 years ago.
"I never thought anything like this would happen in my lifetime," she said. "There's never been a problem."
Not everyone could get out of the floodwaters' projected path.
Sunday evening, Christopher Cruz, 21, and his girlfriend Jessica Isaacson, 18, waited outside a CVS surrounded by the plastic jugs they had filled with water and the snacks and clothes they'd packed.
Stranded in Oroville, where they rent a room, they had hoped Isaacson's mother would pick them up, but she was stuck in Chico. Finally, they called local law enforcement, who told them to wait outside of the pharmacy until someone came for them.
Cruz said that when Lake Oroville started to hit its overflow point a few days earlier, he had considered packing a bag.
"I just thought everything was going to blow over," he said.
With no car, he and Isaacson had set out walking, only to run into a police officer who told them in no uncertain terms that they were going in the wrong direction.
"Heading that way," he told them, "is heading for death."
---