Harvey Weinstein team says indictment not imminent, criminal charges not warranted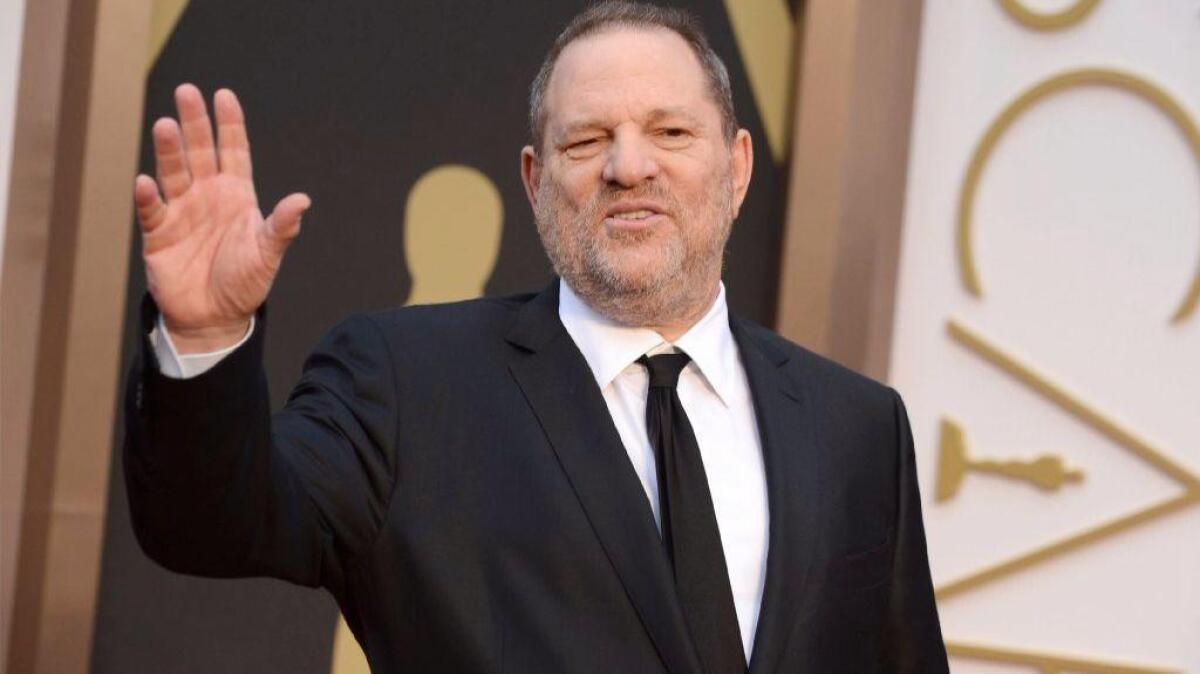 Harvey Weinstein's publicists and lawyers pushed back Wednesday against reports surrounding the disgraced movie mogul, saying that they do not expect an indictment soon and that they believe they will show he does not deserve to face criminal charges.
They also announced an addition to his legal team, days after New York police said that an actress' allegation that Weinstein raped her was credible and that they had corroboration for parts of her account.
"We do not believe an indictment of Mr. Weinstein is imminent," a spokesperson for the producer said in a statement. "A formal presentation will be made on Mr. Weinstein's behalf in the appropriate course of the investigation, and we strongly believe we will demonstrate that no criminal charges are warranted."
Full Coverage: Harvey Weinstein sexual harassment scandal »
Weinstein's spokesperson announced Wednesday that Los Angeles-based attorney Blair Berk, who was already working with the producer, will be joined by attorney Ben Brafman in "defending Mr. Weinstein in any matters in New York."
The Los Angeles Times reported Tuesday that the Manhattan district attorney's office is expected to begin presenting evidence to a grand jury in the coming weeks that could result in Weinstein being indicted for sex crimes.
Weinstein representative Sallie Hofmeister has repeatedly said the producer "unequivocally denies allegations of nonconsensual sex."
In the last month, Weinstein has faced a plethora of public allegations from several dozen women accusing him of sexual harassment, sexual assault and rape spanning four decades. At least 14 have filed sexual assault reports with police in Los Angeles, Beverly Hills, New York and London.
Manhattan Dist. Atty. Cyrus R. Vance will begin the process of seeking an indictment against Weinstein in connection with some of the accusations — including those by "Boardwalk Empire" actress Paz de la Huerta, who said Weinstein raped her in 2010 — according to a person familiar with ongoing criminal investigations who was not authorized to comment on the situation. According to that person and others, the investigation is in the early stages.
De la Huerta, who has gone public with her allegations, filed a complaint with the New York Police Department on Oct. 25.
"We are not commenting on the investigation or any timeline," a spokeswoman for Vance's office said.
Last week, the New York Police Department's chief of detectives told reporters who asked about De la Huerta that the actress' accusations were credible and partly corroborated but that detectives were still gathering more evidence.
It could take a couple of weeks before a grand jury makes a decision on whether to indict Weinstein. As of last week, Weinstein was in rehabilitation in Arizona. WNBC-TV in New York first broke the news of the pending actions by Vance's office.
Vance's office in 2015 declined to charge Weinstein after model Ambra Battilana Gutierrez said he groped her. The model wore a wire for NYPD detectives to another meeting with Weinstein. In a recorded conversation, Weinstein is heard asking her to his hotel room. She asks him why he touched her the day before. "I won't do it again," he says on the recording.
Vance said at the time that his office did not have enough evidence to prove the case.
Since a New York Times article Oct. 5 first revealed allegations of sexual misconduct against Weinstein, accusations and condemnations have engulfed him. Weinstein Co., the mini-studio he co-founded, fired him last month. He also has been expelled from the Academy of Motion Picture Arts and Sciences, the Producers Guild of America and the Television Academy.
Actresses Asia Argento, Rose McGowan, Lucia Evans and Lysette Anthony have all publicly stated that Weinstein raped them or forced them to perform a sex act.
In Britain, police are continuing to widen their investigations into the movie mogul.
On Tuesday, London's Metropolitan Police said another woman had reported to authorities that Weinstein sexually assaulted her.
The accuser made the report Oct. 31, saying Weinstein assaulted her overseas in 1991, police said. Her name was not made public, and the location was not specified. She was the eighth woman in Britain to accuse Weinstein of sexual assault.
In Los Angeles, police are looking into an Italian model-actress' allegation that Weinstein forced her to have sex with him in her hotel room in 2013. It was the first case related to Weinstein to be reported to police in Southern California.
Last week, the Los Angeles Police Department said it was investigating allegations made by a second woman. The LAPD described the reported behavior as lewd conduct and said it allegedly occurred in 2013.
Beverly Hills police have opened at least two investigations into Weinstein. They have not provided details of the investigations but have urged any potential victims to come forward.
Twitter: @lacrimes
---
Life is stressful. Our weekly mental wellness newsletter can help.
You may occasionally receive promotional content from the Los Angeles Times.