Wave of Hollywood sex assault claims sends LAPD into uncharted territory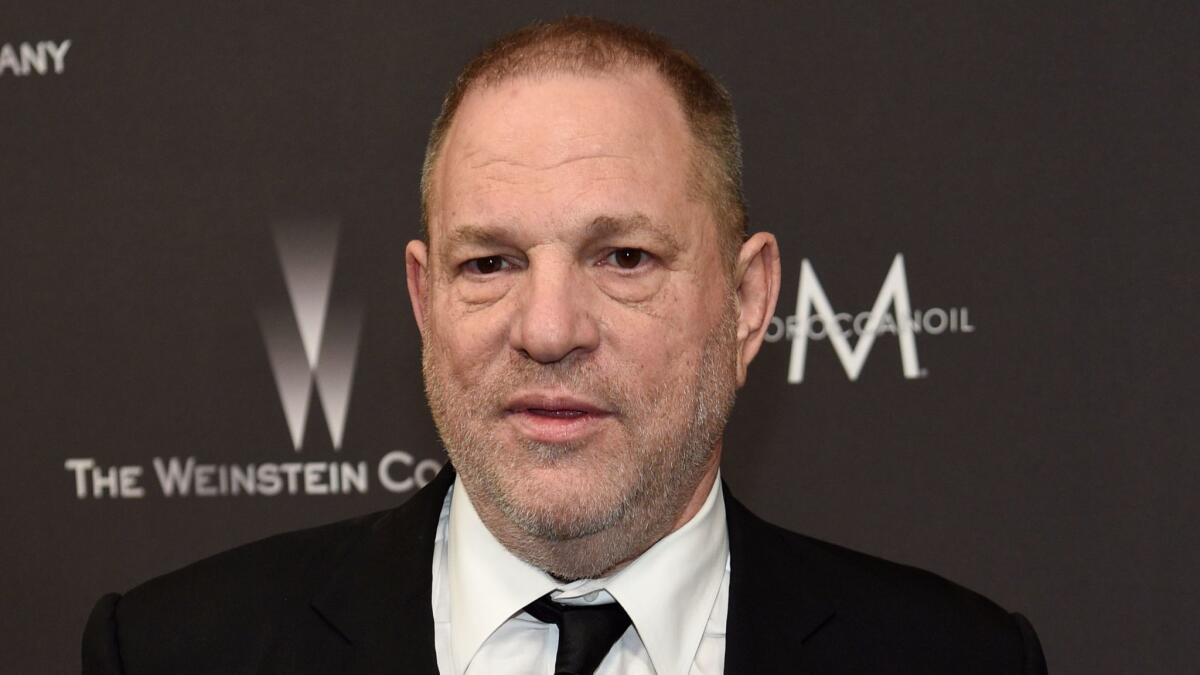 The flood of sexual assault allegations coming out of the Hollywood entertainment industry has the Los Angeles Police Department negotiating uncharted territory.
Never before has the department received so many sexual assault allegations involving high-profile figures at one time, including many complex cases that are years old with multiple alleged victims, officials say.
The department has re-engineered its detective staff to deal with the influx. The LAPD has established five teams of two detectives to exclusively investigate allegations of sexual misconduct in Hollywood. The teams include members of the cold-case unit, because those detectives are experts in dealing with old criminal allegations that lack physical evidence.
"They know where to go. They know how to jog people's memories," said LAPD Capt. Billy Hayes, who oversees the Robbery-Homicide Division and is managing the task force. "We've [gotten] an unprecedented number of calls."
The LAPD now has 28 open investigations related to Hollywood and media figures, including mogul Harvey Weinstein, actor Ed Westwick, writer Murray Miller and agent Tyler Grasham. The department has also taken 37 other sex crimes reports that it has sent to other law enforcement agencies, believing the alleged crimes occurred in those jurisdictions.
Sexual assault vs. lewd acts
Two main types of crimes have been alleged: criminal sexual assault such as rape, and the lesser crime of lewd acts such as unwanted touching or masturbation. Lewd act allegations have proved more challenging because the statute of limitations — the time period during which a crime can be prosecuted — in California is as little as one year. Other sex crimes have much longer statutes of limitation. For most cases of rape, it's 10 years.
The LAPD has already established a triage strategy. LAPD Chief Charlie Beck is requiring that the department perform interviews and take detailed reports from anyone who makes allegations, however old. Then, detectives work with the Los Angeles County district attorney's newly established Hollywood sex crimes task force to determine whether the alleged crime occurred within the statute of limitations. After that, detectives begin more in-depth investigations.
Hayes estimated that in 95% of the cases, there is no physical evidence. That leaves detectives focusing heavily on witness accounts, which, given the circumstances of many intimate claims, are limited. So that leaves detectives looking for corroborating witnesses, including people whom the alleged victims told of the incidents when they happened.
Some of the alleged crimes occurred at hotels. So police have been going though reservation logs, employee schedules and video surveillance looking for clues and corroborating evidence, Hayes said.
Weinstein has been accused of rape and forcible oral copulation by an Italian actress in 2013 as well as lewd acts by a second woman in 2015. The 2013 allegation occurred within the statute of limitations for rape, but the alleged 2015 incident is believed to be out of statute.
Detectives interviewed Weinstein's rape accuser for 2½ hours and are now seeking to verify the actress' claim by interviewing those whom she told about the alleged attack at the time. The woman, according to sources familiar with the case, told at least three people contemporaneously about the alleged encounter. The sources spoke on the condition of anonymity because they are not authorized to reveal details of the case.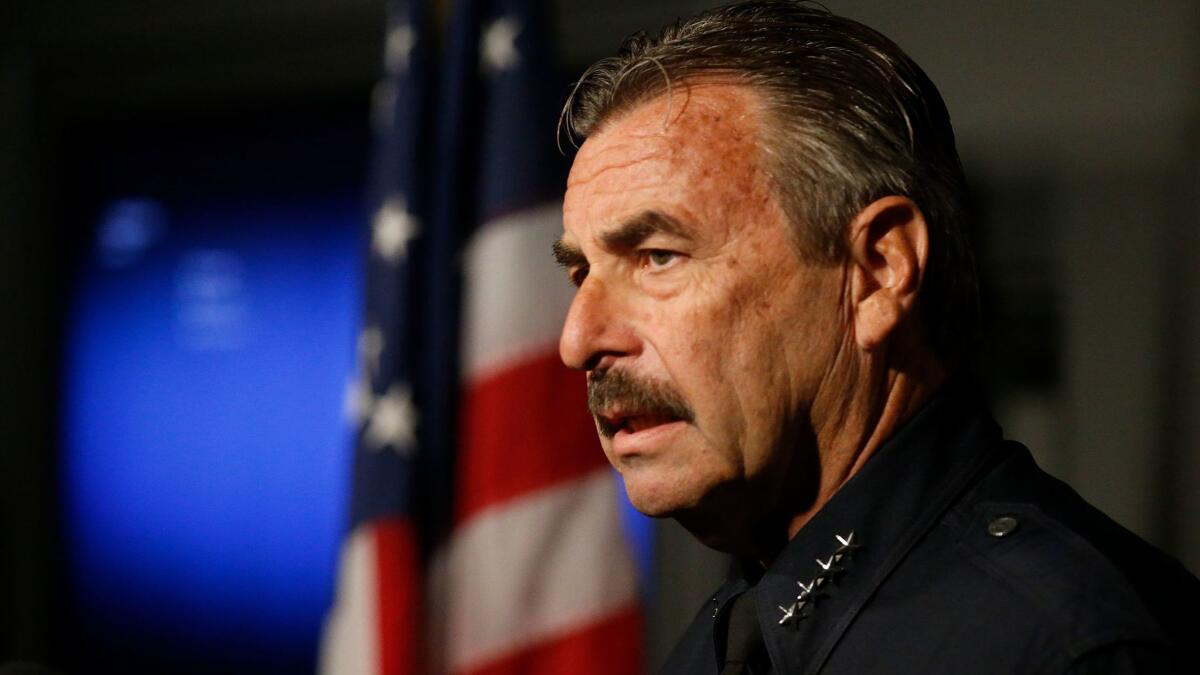 Numerous investigations
Legal experts said even incidents that occurred beyond the statute of limitations have potential value.
"Under California law, a prosecutor can put on witnesses who can testify to a defendant's propensity to commit the crime. Here we have many prominent actresses alleging similar acts. I believe a judge would let them testify if Weinstein is charged with a sexual assault," said Dmitry Gorin, a former L.A. County sex crimes prosecutor.
In the case of Weinstein, the LAPD is working closely with police in Beverly Hills, New York and London, which all have open criminal cases involving the mogul.
"The victims in each investigation could testify in each others' cases depending on the law in the jurisdiction," Gorin said. "There could be an alleged victim in England who comes to L.A. to testify."
So far, no criminal charges have been brought against Weinstein.
Besides Weinstein, the LAPD is also investigating other high-profile allegations including:
Actress Kristina Cohen's accusation that "Gossip Girl" actor Westwick raped her at a West Los Angeles home while she was trying to sleep in a guest bedroom. He has denied any wrongdoing.
An allegation of sexual assault made against "Girls" writer Miller, who denies wrongdoing.
An allegation of unwanted groping made by "Brooklyn Nine-Nine" actor Terry Crews.
Both law enforcement sources and legal experts said building the cases is going to take time. Detectives will likely interview witnesses and alleged victims numerous times before bringing a case to prosecutors.
County Dist. Atty. Jackie Lacey announced this month that she has assigned a group of veteran sex crimes prosecutors to work together to examine the cases and "ensure a uniform approach to the legal review and possible prosecution of any case that meets both the legal and factual standards for criminal prosecution."
Some Hollywood allegations have already been closed.
Actor Corey Feldman recently reported to the LAPD that he was sexually abused by two adults as a child in the industry. But police said the case could not go forward because the statute of limitations was already up.
But the LAPD praised Feldman for coming forward.
Twitter: @lacrimes
ALSO
Russell Simmons and Brett Ratner face new allegations of sexual misconduct
Russell Simmons' accuser tells Megyn Kelly: 'There was no dispute about what happened'
Disney, Pixar Animation executive John Lasseter to take a leave of absence, citing 'missteps'
After CBS fires Charlie Rose, what's next for its popular morning show?
Sign up for Essential California for news, features and recommendations from the L.A. Times and beyond in your inbox six days a week.
You may occasionally receive promotional content from the Los Angeles Times.