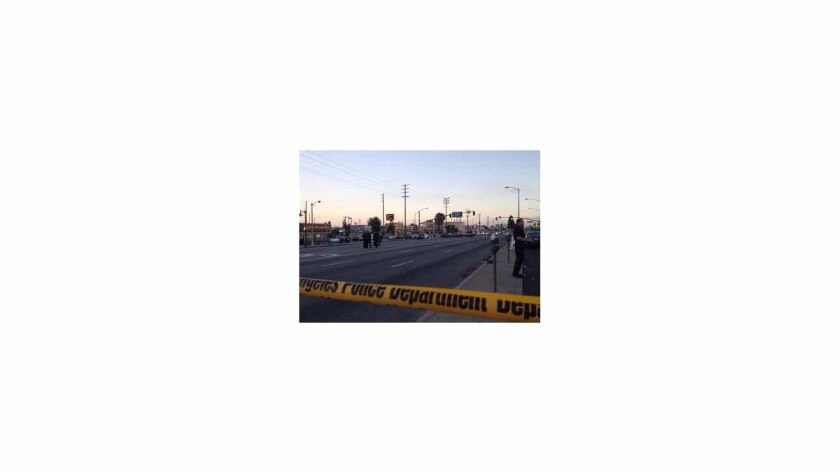 Police said four people were shot Wednesday night in South Los Angeles, the second shooting incident in the area in less than five hours.
The victims were shot at East 27th Street and Stanford Avenue around 9:45 p.m., the Los Angeles Police Department said.
All were described as men believed to be in their mid-20s. Three were found at the scene and taken to a hospital. The fourth victim was found nearby, according to the LAPD.
Their conditions were not immediately known late Wednesday. Detectives were at the scene gathering evidence.
In a separate incident, a car-to-car shooting left a woman and a man wounded at South Vermont Avenue and West Manchester Boulevard.
Police said two cars traveling south on South Vermont Avenue pulled up next to each other shortly before 5 p.m. and that a person inside one of the vehicles fired at two people.
The wounded man was in his mid-30s and the woman appeared to be 17 or 18 years old, police said.
No arrests had been reported in either of the shootings.
Follow @LAJourno for breaking news.
---