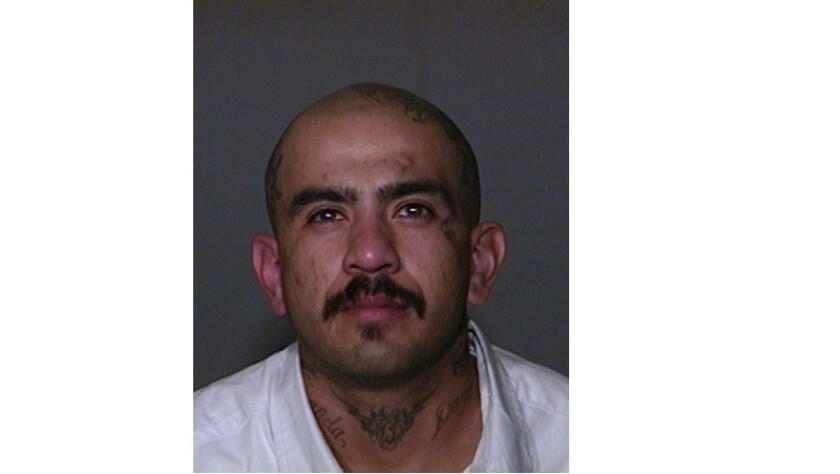 A missing 1-year-old girl was found Tuesday in Montclair, hours after authorities said she was kidnapped by her father.
The girl's father, Daniel Segura, was spotted about 9:20 a.m. driving a Chevy Malibu in the area of Holt Boulevard and Monte Vista Avenue, according to the San Bernardino County Sheriff's Department. Detectives stopped Segura, 38, and took him into custody on suspicion of child abduction.
The toddler was found in the vehicle, deputies said. The girl "is in good physical condition" and will be reunited with her mother, the Sheriff's Department said in a statement.
Authorities said Segura snatched his daughter about 5:40 p.m. Monday from a home in the 9500 block of Edelweiss Street.
Jodi Miller, a department spokeswoman, told KTLA-TV that Segura got into an argument with his estranged wife, pulled out a handgun and took the girl without her mother's consent. He drove away with the girl in his red 2012 Mitsubishi Galant.
Detectives found Segura's abandoned Mitsubishi in Pomona on Monday night, according to the Sheriff's Department.
The abduction triggered an Amber Alert on Monday for Los Angeles, Orange, Riverside and San Bernardino counties, according to the California Highway Patrol. The alert was canceled Tuesday morning, according to Cindy Bachman, a Sheriff's Department's spokeswoman.
The Sheriff's Department said a handgun was found on Segura.
ALSO
Another secret witness, three others to testify in Robert Durst's murder case in L.A.
Man sentenced to 15 years for starting massive Da Vinci blaze in downtown L.A.
Driver who struck and killed a teen while fleeing LAPD officers is sentenced to 27 years in prison
---
UPDATES:
10:10 a.m.: This article was updated with authorities saying Lexi Segura was found safe.
9:50 a.m.: This article was updated with authorities saying the Amber Alert was canceled.
6 a.m. April 25: This article was updated with authorities saying Segura's vehicle was found and other details.
9:45 p.m.: This article was updated with additional details on the scope of the Amber Alert.
This article was originally published at 9:30 p.m. April 24.
---