Brown splits package of bills aimed at reducing truancy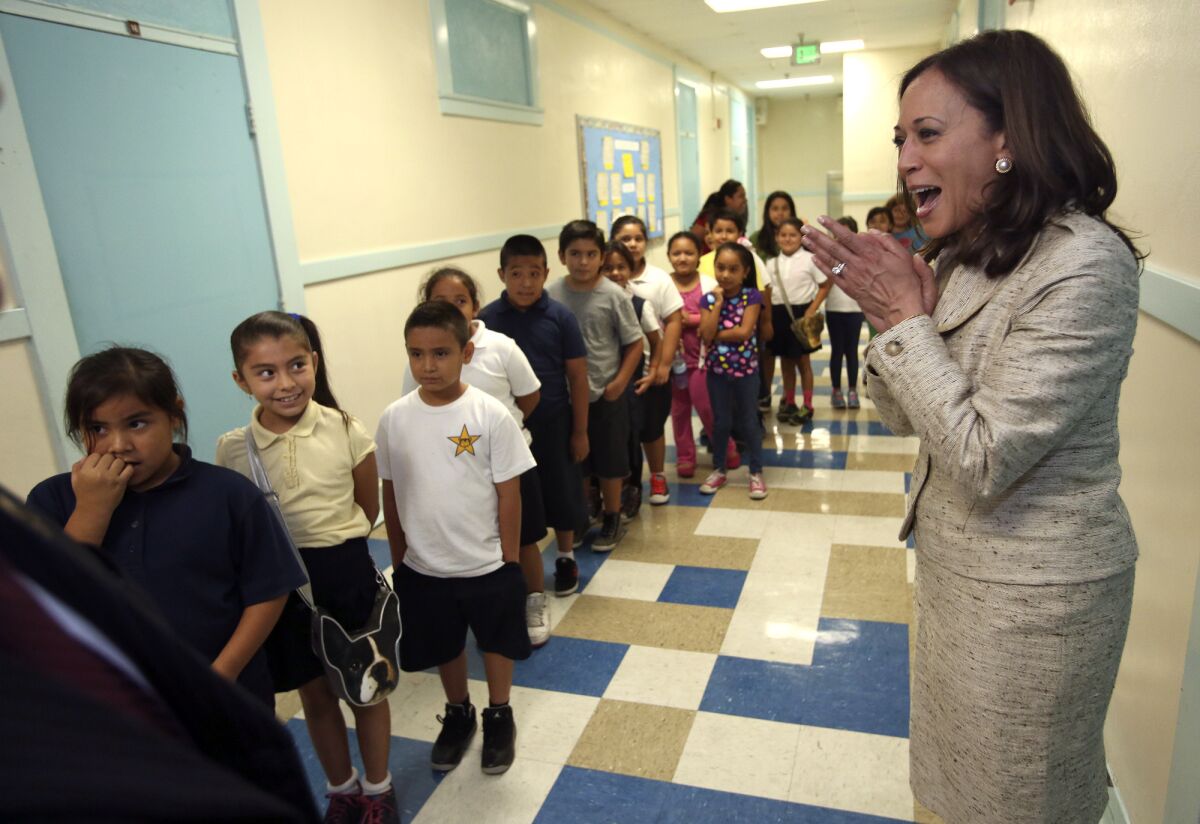 Gov. Jerry Brown on Tuesday vetoed two bills aimed at curbing truancy and absenteeism among California students.
The bills, part of a package proposed by state Atty. Gen. Kamala D. Harris and several lawmakers, would have required school boards and state officials to maintain and report records on truancy.
Brown wrote in his veto message that although the laws were well intentioned, they failed to directly address the issue and were burdensome to local officials.
Brown signed two other measures in the truancy package. One will add a representative of the local district attorney's office and public defender's office to school attendance review boards; those panels handle truancy cases and can refer them to law enforcement or other agencies. The other bill will require prosecutors to report the outcome of adjudicated truancy cases to local authorities.
A student is considered truant after being tardy by more than 30 minutes or missing school three times during the school year without a valid excuse.
Harris expressed disappointment with Brown's decision, noting that about 1 million elementary school students in California are truant each year.
"These are missed opportunities to help keep California's youngest and most vulnerable students on track," Harris said in a statement. "We must get serious about keeping track of whether young children are in school."
One measure, AB 1866, would have required the state Department of Education to collect additional records on truancy and absenteeism from local districts.
"The collection of data for the interest of faraway authorities would not get to the root of the issue – keeping kids in school and on track," Brown wrote.
The other, AB 1672, would have required local school attendance review boards to annually report truancy rates, outcomes and other data to the state. Brown said that local districts already have the ability to collect such data and are best suited to address the issue with efforts guided by local officials.
For education-related news, follow @stephenceasar.
The stories shaping California
Get up to speed with our Essential California newsletter, sent six days a week.
You may occasionally receive promotional content from the Los Angeles Times.