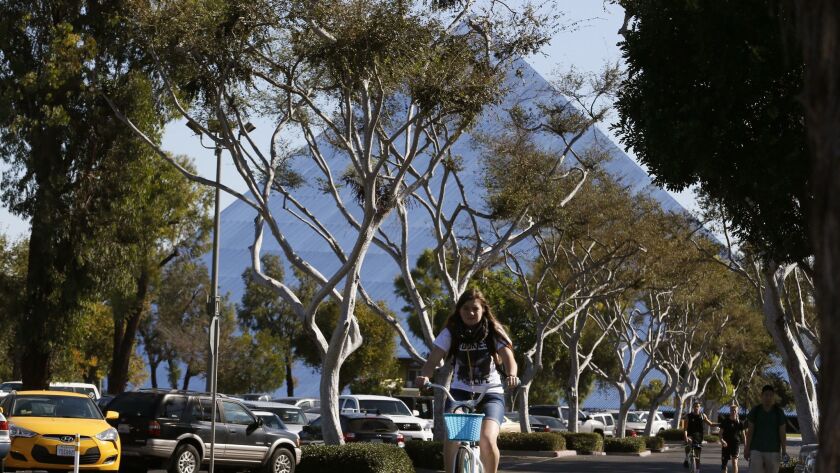 Authorities said there was no threat to Cal State Long Beach on Thursday after graffiti found the day before in a bathroom seemed to imply a school shooting would take place.
A Twitter user posted a photograph of the threatening message, scrawled in black ink inside a restroom stall: "School shooter tm BE WARNED 5-9." Late Wednesday night, the university's president, Jane Close Conoley, said that the threat was not credible and that other institutions had found similar graffiti.
"At this time, we have no information that leads us to believe this is a credible threat, and the campus is open," university spokeswoman Lauren Williams said Thursday morning.
The Cal State Long Beach Police Department and the Long Beach Police Department will both be increasing their presence on the campus Thursday, university officials said.
I found this in one of the bathrooms near the Liberal Arts department at CSULB. It's already reported but if y'all go to campus tomorrow please be careful! pic.twitter.com/oNOiwTkNLg

— hot cheeto shawty (@HayatMarisol) May 9, 2019
To all in our community. We found threatening graffiti in one restroom on campus. Other institutions have as well. After exhaustive investigation, we deem this NOT CREDIBLE. Your safety is our top priority, so we will increase our vigilance and continue to investigate. #GoBeach

— Jane Close Conoley (@PresConoley) May 9, 2019
---