Suspect in fatal stabbing of Dodgers fan released from custody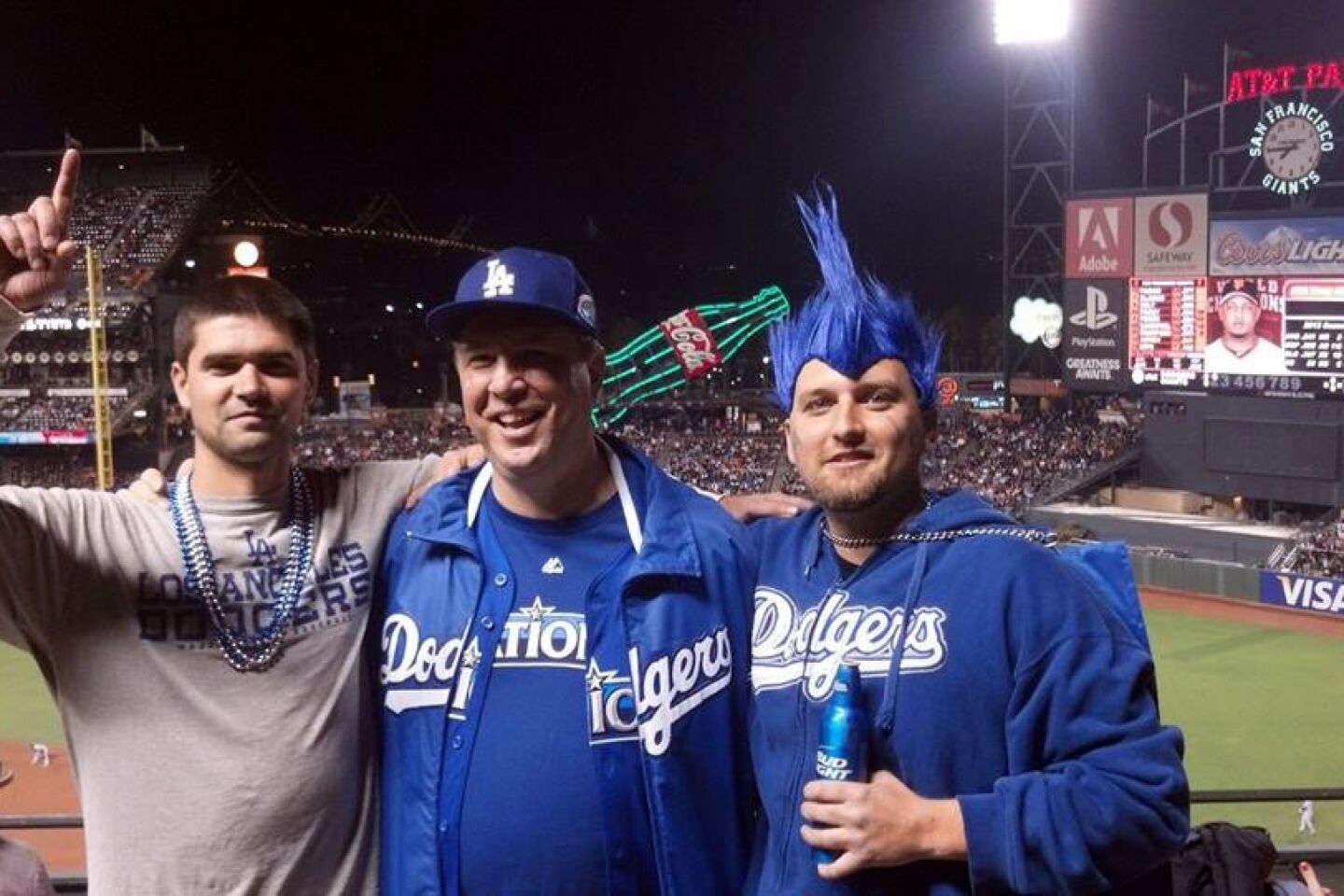 This photo, taken Sept. 25 and provided by Matthew Gomes, shows, from left to right, Jonathan Denver, his father, Robert Preece, and his brother Rob Preece at a baseball game between the San Francisco Giants and the Los Angeles Dodgers in San Francisco.
(Matthew Gomes / Associated Press)
San Francisco Police Chief Greg Suhr speaks at a news conference in San Francisco. Michael Montgomery of Lodi was taken into custody shortly after the incident and will be charged in the slaying of Dodgers fan Jonathan Denver, police said.
(Jeff Chiu / Associated Press)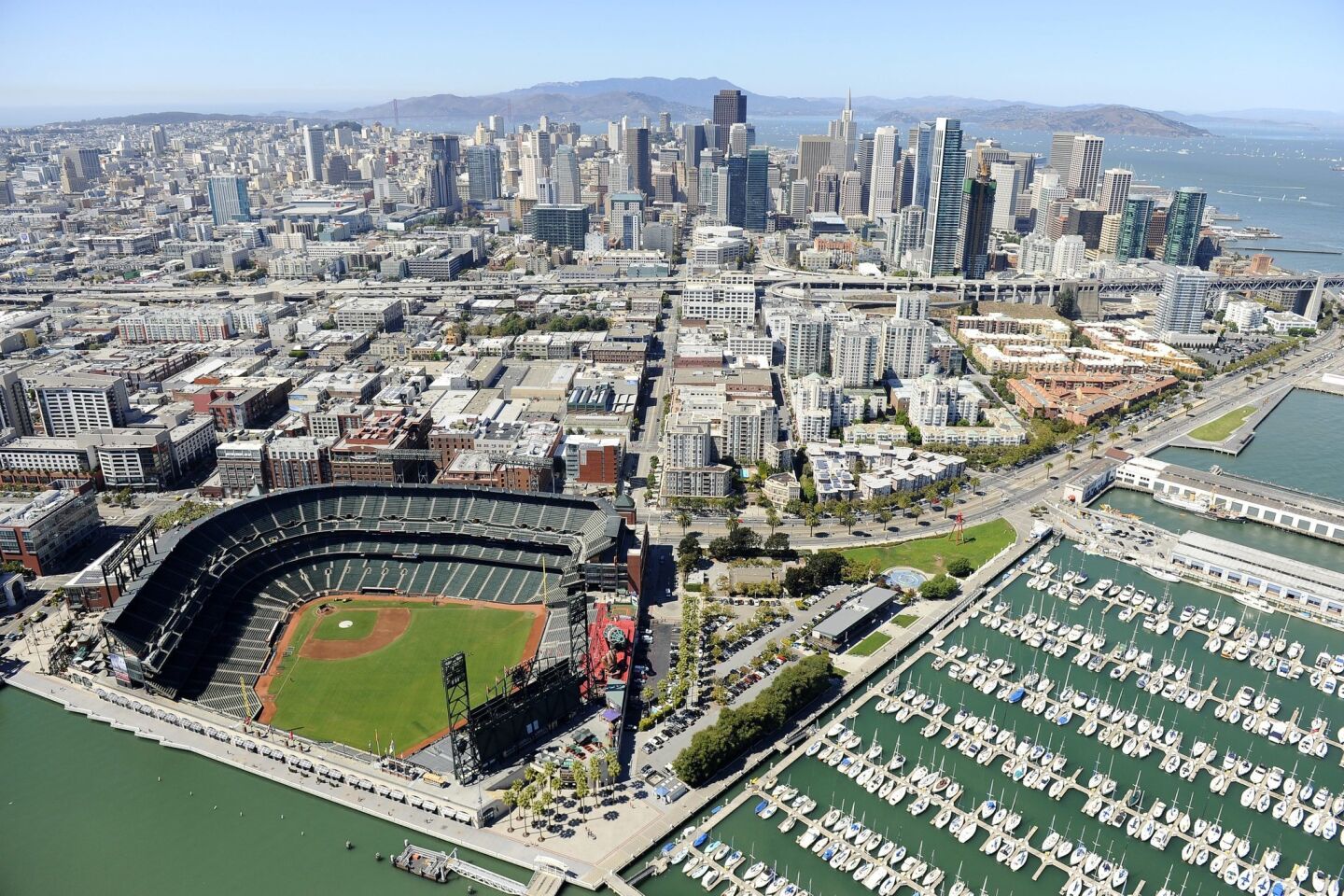 An aerial view of San Francisco's AT&T Park. A Los Angeles Dodgers fan was stabbed several blocks from the park on the night of the Dodgers-Giants Sept. 25 game.
(John G. Mabanglo / EPA)
The suspect in the fatal stabbing of a Dodgers fan in San Francisco this week was released from county jail late Friday, after prosecutors said there wasn't sufficient evidence to charge the man.
Michael Montgomery, 21, was released shortly after 9 p.m., according to the San Francisco Sheriff's Department. He was one of two men held for questioning after the stabbing death of Jonathan Denver, 24, following a Dodgers-Giants game Wednesday.
Denver, who was dressed in Dodgers apparel, was stabbed during an altercation with a group of Giants fans over the teams' rivalry, police said.
PHOTOS: Fatal stabbing of Dodgers fan near AT&T Park
Montgomery was booked into county jail Thursday afternoon, after San Francisco Police Chief Greg Suhr said the man had "implicated himself" during questioning. Police said Friday they were still looking to interview two others who were with Montgomery on the night of the stabbing.
Montgomery's father, Marty Montgomery, told media outlets his son phoned him sobbing from police custody to say he had stabbed Denver in self-defense.
Just hours after receiving the case from police Friday, San Francisco Dist. Atty. George Gascon announced in a statement that there wasn't enough evidence to bring charges against Montgomery.
Gascon said that his office had an obligation to "prove beyond a reasonable doubt that the defendant did not act in lawful self-defense."
Gascon said his office had requested that police interview independent witnesses and collect additional evidence before prosecutors can decide whether to file charges.
ALSO:
Two Pomona gang members charged with murder
Suspect booked in stabbing of Dodgers fan, held under observation
Coyote snare traps called inhumane, L.A. councilman wants to ban them
Twitter: @vicjkim
The stories shaping California
Get up to speed with our Essential California newsletter, sent six days a week.
You may occasionally receive promotional content from the Los Angeles Times.