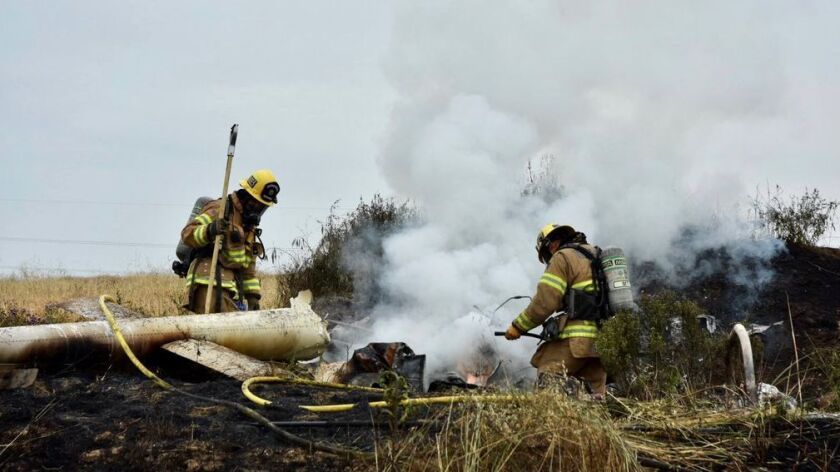 A helicopter crashed in a field in Oxnard on Saturday morning and ignited a small grass fire, but the pilot managed to escape with non-life-threatening injuries, authorities said.
The crash was reported about 9:40 a.m. in a field near the intersection of Gonzales Road and Victoria Avenue, according to the Oxnard Fire Department.
The pilot managed to extricate himself from the wreckage and was transported to a local hospital for treatment of his injuries, authorities said.
Firefighters extinguished a half-acre grass fire started by the crash. Ventura County firefighters also assisted.
Oxnard Fire Department Battalion Chief Sergio Martinez told KTLA-TV that the helicopter appeared to be part of a local crop-dusting operation.
The cause of the crash has not been determined.
---