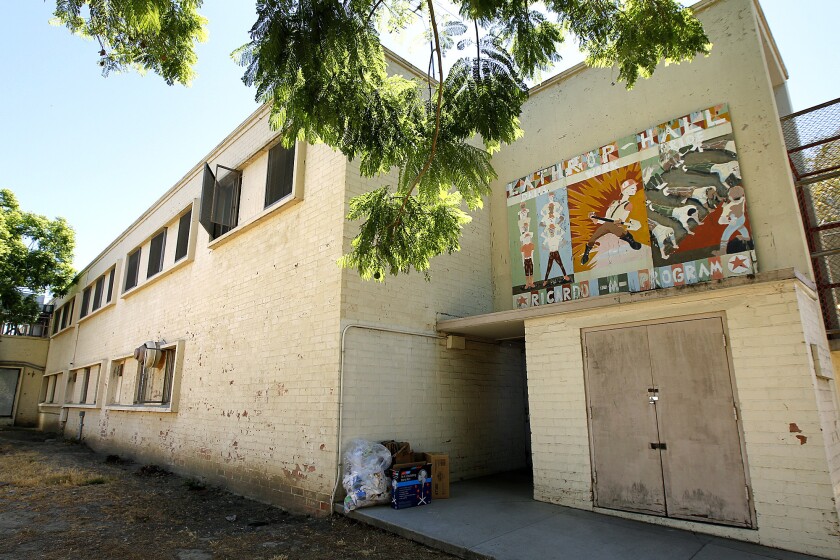 Los Angeles County elected officials are preparing to consider an overhaul of the county's system for defending minors accused of crimes, following the release of a report that found attorneys contracted by the county to represent juveniles get fewer resources and less oversight than those in other counties.
Youths whose families can't afford a lawyer and who can't be represented by the public defender's office because of a conflict of interest are represented by county-contracted private attorneys who are paid a flat rate of $340 to $360 per case.
The report by UC Berkeley's Chief Justice Earl Warren Institute on Law and Social Policy released Monday found that L.A. County was the only one of 11 large California counties examined that pay a flat rate no matter how much work a case involves.
See the most-read stories this hour >>
It was also the only one to not give the private attorneys access to county-paid investigators and not to have a centralized oversight body monitoring their work.
The report found panel attorneys were less likely than the public defenders to consult with experts or social workers and filed fewer motions. And youths represented by the panel attorneys were more likely to end up being tried in adult court.
A proposal brought forward by Supervisors Mark Ridley-Thomas and Sheila Kuehl on Tuesday would ask the county's chief executive to look at a variety of ways to restructure the program.
That could include asking the Los Angeles County Bar Assn. to oversee the juvenile defense panel attorneys, eliminating the flat fee structure or following a model similar to San Diego County, in which a public defender's office and alternate public defender's office would become divisions in a single agency and would handle both adult and juvenile cases.
Currently, the county has a separate Alternate Public Defender's office, whose attorneys represent adults and a small number of juveniles when the Office of Public Defender is unable to.
Although the board has not yet formally discussed the report findings, there appears to be majority support for moving on some type of restructuring.
Supervisor Hilda Solis said in a statement Tuesday that she was "deeply troubled" by the findings.
"The children in our custody have a constitutional right to quality legal representation, and it is the county's responsibility to provide it," she said.
The supervisors will discuss how to move forward at their meeting next Tuesday.
Twitter: @sewella
ALSO
20 high school swimmers rescued off La Jolla
Businessman charged in 'diabolic' slaying of Santa Barbara practitioner and family
UC schools harm local students by admitting so many from out of state, audit finds
---