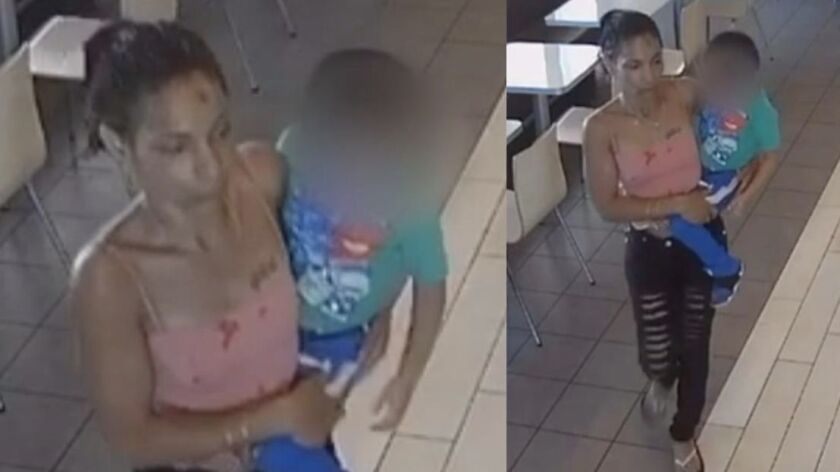 A 33-year-old woman has been arrested in connection with the attempted kidnapping of a 4-year-old boy from a Pico-Union McDonald's, the Los Angeles Police Department said Thursday.
In surveillance video released by police, a woman is seen Tuesday afternoon entering a McDonald's on East Olympic Boulevard, picking up a young child who was standing by himself near a table and carrying the boy out of the restaurant.
After exiting, the woman — who was identified by police as Maralyn Ramos — tried to get into a parked car with the child but was stopped by a witness. She then fled on foot, leaving the child, authorities said.
She was arrested around 10:45 p.m. Wednesday at San Pedro and Agatha streets in downtown Los Angeles and is being held in lieu of $100,000 bail, police said.
The owner and operator of the McDonald's location said she is cooperating with police.
---