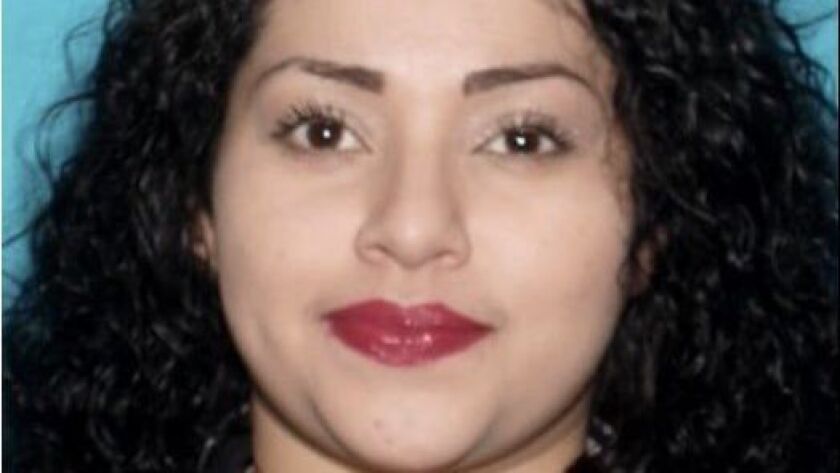 A woman was arrested on kidnapping and auto theft charges Wednesday after she allegedly stole a car in Van Nuys last month while an 11-month-old boy sat in the backseat, police said.
Maria Elizabeth De La Torre was spotted by Los Angeles police officers near Oxnard Street and Noble Avenue in Van Nuys around 2 p.m. Wednesday and taken into custody without incident, according to an LAPD release.
She is being held on suspicion of kidnapping and grand theft, police said.
De La Torre was wanted in connection with the April 3 theft of a 2001 Infiniti G20 in the 15400 block of Gault Street. The vehicle was running and unattended with an 11-month-old boy seated in the back, police have said.
At the time, the LAPD said it was unsure if the suspect knew the child was inside when the theft occurred.
The child was found safe and unharmed a short time after the car was taken.
Follow @JamesQueallyLAT for crime and police news in California.
---