Daily Pilot
A Huntington Beach man has been arrested in connection with the slayings of two people whose bodies were found in a Newport Beach condominium last weekend, police said Thursday.
The Newport Beach Police Department said Jamon Rayon Buggs, 44, was arrested on suspicion of killing Wendi Miller, 48, of Costa Mesa and Darren Partch, 38, who lived in the residence in the 2100 block of East 15th Street. They were found dead Sunday night when Partch's roommate arrived home after a few days away, authorities said.
Police said Thursday that the two had been shot.
Neighbors and friends memorialize Costa Mesa woman found dead in Newport Beach condo »
Buggs was already in custody Thursday after an unrelated arrest earlier this week, according to police and jail records. It wasn't initially clear how police linked him to the homicides. Newport Beach police spokeswoman Heather Rangel declined to comment.
Buggs, a personal trainer, was charged Tuesday with four felony counts and one misdemeanor in connection with attempted burglaries Saturday and Sunday in Irvine, including one instance in which he is accused of discharging a weapon into a home, according to court records. The Irvine Police Department arrested him Monday, authorities said.
Buggs was booked into Orange County Jail with bail set at $1 million. He is scheduled to appear in court May 1, jail records show.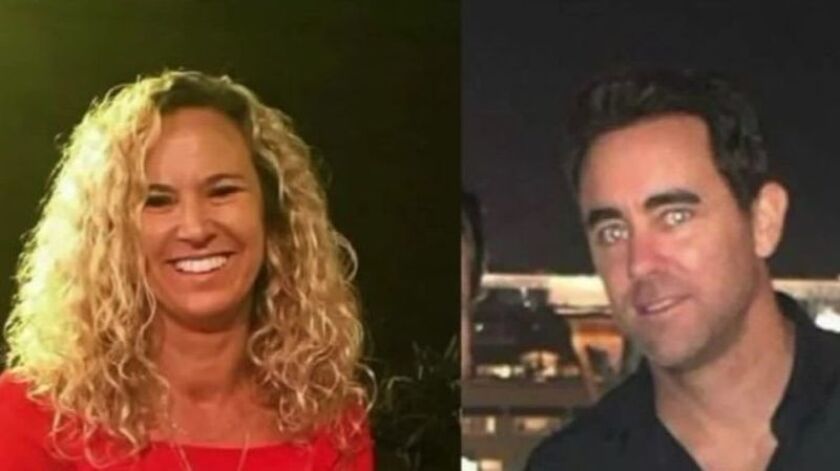 Miller, a mother of two, was last seen around 1:45 a.m. Saturday after going to a Laguna Beach bar, according to friends who launched an awareness campaign on social media after she went missing.
Friends said she was going to give Partch a ride home; the two lived a few blocks from each other.
Miller was chief executive of Wings for Justice, a Newport Beach nonprofit that advocates for children in the family court system. She also was an advocate for people who have experienced domestic violence.
Partch worked in Irvine as an account executive, according to his LinkedIn profile, and was a former hockey player. He last played for the San Diego Gulls in the East Coast Hockey League in the 2005-06 season.
Sclafani writes for Times Community News.
---